HGST announces the world's first 14 TB HDD "Ultrastar Hs 14"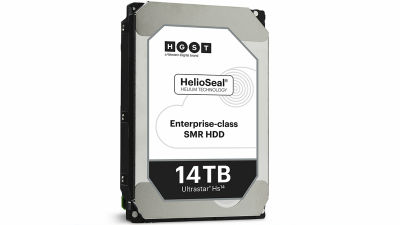 HGST under the umbrella of Western Digital (Western Digital), the leading HDD, is the world's largest HDD "Ultrastar Hs 14We announced. It is a product for enterprises made by HGST with a capacity of 14 TB according to naming.

Ultrastar Hs 14 | HGST
http://www.hgst.com/products/hard-drives/ultrastar-hs14

"Ultrastar Hs 14" is an enterprise product for cloud and data center. By utilizing HeliumSeal of the 4th generation helium filling technology and 2nd generation host managed SMR (Shingled Magnetic Recording) technology, not only 40% capacity increase from the conventional large capacity model but also more than twice the sequential We are improving the writing speed. In addition, it realizes efficiency, quality and performance required for cloud and data center by the industry's top level power consumption during operation, mean fault interval has reached the industry highest level of 2.5 million hours.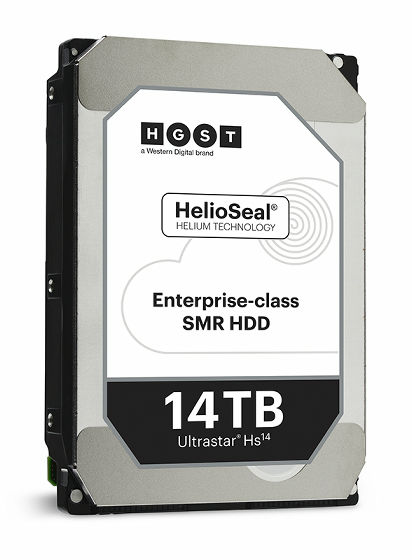 Detailed specifications of the Ultrastar Hs 14 series are as follows. The rotation speed is 7200 rpm, the data buffer is 512 MB, power consumption is 6.4 W (5.2 W at idle), SATA (6 Gb / s) and SAS (12 Gb / s) are prepared as interfaces.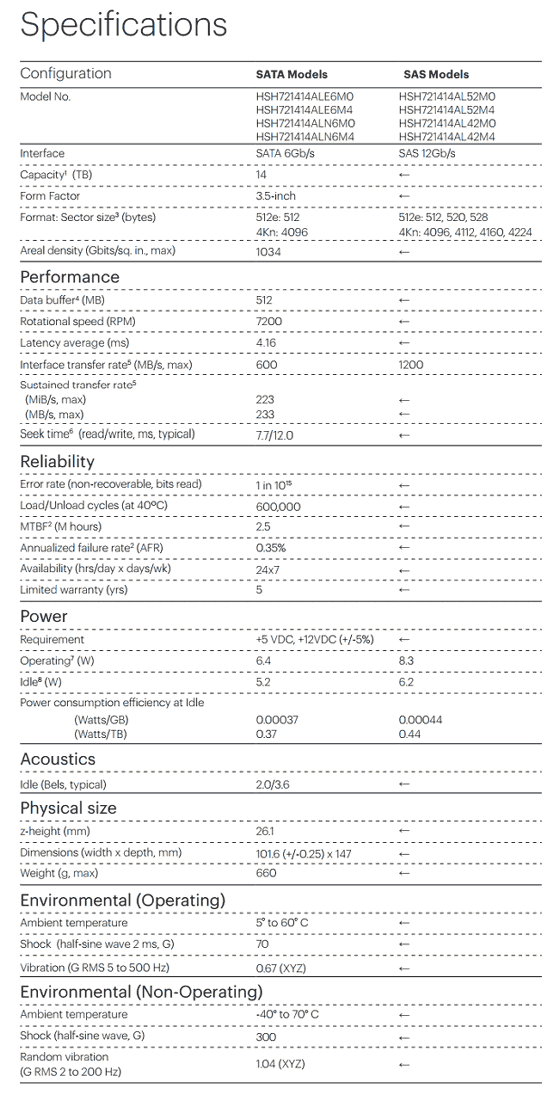 Ultrastar Hs 14 comes with a 5-year warranty, and sample shipments to some customers have already begun.