Part of Atari's new game machine "Ataribox" reveals detailed specifications and price range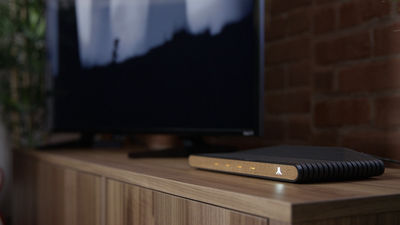 "Legendary KusogeAtari once the company itself was on the verge of collapse, in July 2017 a new game machine "AtariboxWe announced the development of. Although the terminal design was released at the time of announcement, other details were not revealed, but the price range etc. of the new game machine was announced anew.

Ataribox: Brand new pics & info!
http://mailchi.mp/ataribox/first-look-ataribox-design-36241

Ataribox Gets Release Window, Price Range, And More Details - GameSpot
https://www.gamespot.com/articles/ataribox-gets-release-window-price-range-and-more-/1100-6453605/

You can see how the terminal design of Ataribox looks at the following article.

That Atari's new game machine "Ataribox" is showing for the first time - GIGAZINE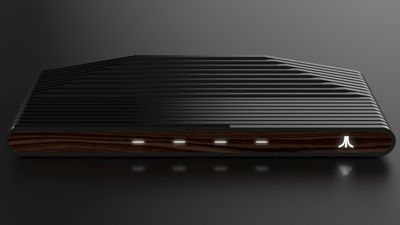 Atari announced newly about the latest design and some specifications of Ataribox. Ataribox has a custom processor that adopts AMD's Radeon series technology. OS adopts the customized version of Linux, and said that it has "easy-to-use user interface". In addition, at Ataribox, "It is possible to experience a full PC on TV", you can surf the web like a PC on a TV, play music, use an application, watch streaming delivery . Moreover, since Linux can be used as the base of the OS, it can be made a more open platform, so if it is compatible with OS and hardware, it can be "access to games purchased from other content platforms" about.

The new photos released at the same time are as follows.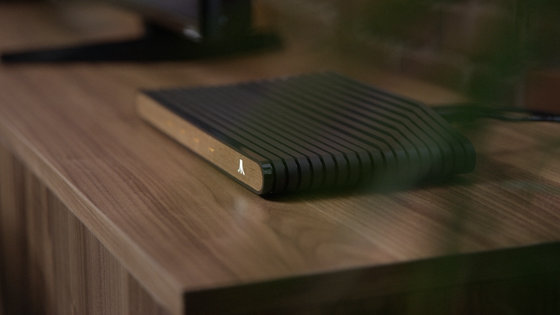 The model where the front panel on the front has become woodgraining seems to use genuine wood.




The top of the main body has a lot of slits in the side



Looking from the side like this.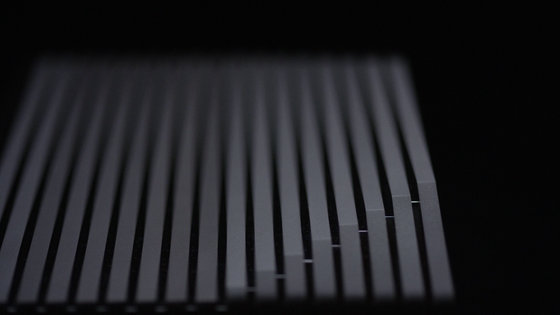 For models with black front panel, the Atari logo glows red.



When I put it next to TV, it feels like this size. Nintendo Switch Looks compact as well, but the detailed size is unknown.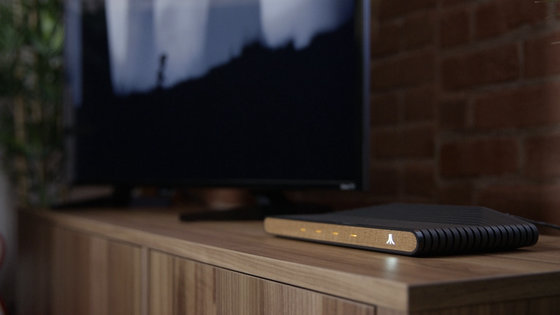 In addition, according to Atari, Ataribox is pre-installed with "a lot of classic Atari retro games", plus it will be able to play "latest title released from various studios" as well. In addition, we will announce details of the game titles that will be playable at Ataribox in the future.

The price range of Ataribox is scheduled for 249 dollars (about 28,000 yen) to 299 dollars (about 34,000 yen), and the release time is scheduled for the second half of 2018. "The price will be different depending on the memory composition and model", so if you are the cheapest model you may be able to purchase it under 30,000 yen.

It is also revealed that Atari is planning to invest in Ataribox at Indiegogo on the crowdfunding site.