Information summary / event schedule list announced in "Machi ★ Assobi vol.19 Eve before the Festival"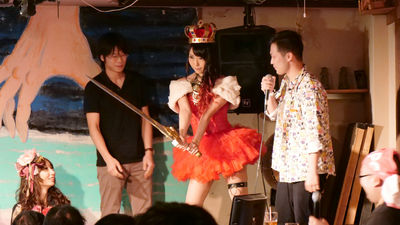 It started from September 23 (Sat) 2017Machi ★ Asobi vol.19"Will have a climax run that is the greatest excitement on 3 consecutive holidays from Saturday, October 7th to 9th (Monday, congratulation). For the last three days, a number of events will be held in the venue including "Mountain Top Mountain Stage", "Shinmachi River East Park Stage" and "ufotable CINEMA", but some of them will be held September 27, 2017 On the day (Wednesday)Asagaya Loft AHeld atMachi ★ Asobi vol.19 Eve before the evening"I was revealed in.

Machi ★ Asobi vol.19 Eve aging festival - 2017/09/27 19:30 start - NicoNico Live broadcast
http://live.nicovideo.jp/watch/lv306960250

Mr. Yuuma Takahashi (left), Euphor table · Kondo Hikari (second from left) is in charge this time too. With many guests, the event was announced in a stroke.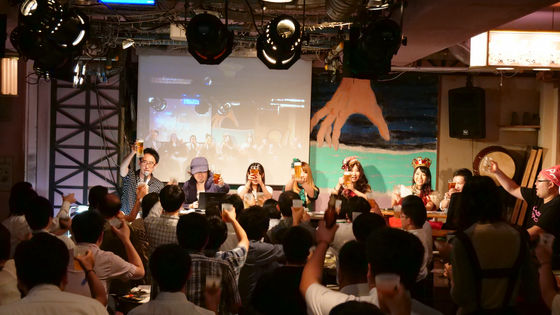 Although the contents of the announcement are also summarized as below this time, because there were many events that still do not disclose information even at the evening festival due to circumstances, it is not an exhaustive list of "Which event will be held at which venue" It is close to name enumeration.

In addition, schedule charts roughly divided at the end of the article by date / venueOctober 7th·October 8th·October 9thAs I posted, please refer until the flyer announcement.

·Opening ceremony: "A great person who is not a governor will come".
·FLOW: Late 8th time @ Meishan mountain top stage.Machi ★ Asobi vol.18 Closing ceremonyIt is an event announced as "next notice".
· Newtype presentsMay'nI want to lie in Tokushima! ": @ Bishan Mountain Scenic Stage. Live by a singer May'n.
·FullMooN: 9th @ Shinmachi River East Park Stage. In addition to the live, pre-sales of the CD "Lost a moment" and parka · T shirt will be done.
·Aikase Akira·Civil chefSpecial Live: 9th 11: 00 ~ 11: 45 @ Shinmachi River East Park Stage. In May 's Asobi, "Suzuki sans songs while Ozose sells 100 CDs as a hand," because he succeeded in challenging this time, this time the PC game "Aka to Ki 2! ~ Spinning Makou and Hikari Spilling ~"Hikari to OP song, and Mr. Minami performed a challenge to sell 100 CDs by hand, while Mr. Minato sang.
·Yuji Enata: I plan to do a talk once a day.
·Tokyo 7th Sisters
·A response
·Naomi Minatani
·Animate Performance Carnival 4th National Congress: Shikoku qualifying will be held at Asobi
·animate cafe× Tokyo 7th Sisters
·Creating animationSeminar "Forefront of Animation × Different Industries Collaboration, Ryutaro Hayashi (Garigari Editorial Department), Yasuyuki Mori (Editorial Department of Garigari), Masaki Yano (Iomeuma Production Committee), Sakura Nakamura (Mouse promotion)
·Nitroplus storein Tokushima business trip version: Higashi Shinmachi shopping district. We plan events, exhibits and merchandising related to "Touken Ranbu - ONLINE -", "Thunderbolt Fantasy Project" and "Super Sonoko".
·Madhouse: "MADHOUSE Original Painting Exhibition (Tentative)" exhibiting original and setting materials of "No Game No Life Zero" "I want to give back your voice", MADHOUSE × IDEACREATE Official Anime goods sale site is business trip & goods sale
·Tankodon: Ufotable seems to be held in CINEMA.
· Animation ★ Manabi "Animation and Gender - Science of Co-ed and Annotated Animation (Tentative)"
·AnimegatarizuThe fastest talk event "Do you not want to take place in Tokushima?" Vol.1.5 / vol.2
·Clover Lab.: New PV release & gifted premiere
· IllustratorAnnin tofuMr. Drawing Original Illustration & Off Recording Talk Show
·good smile Company: Exhibition at Poppo Street (New work center · Shoot OK), Sales at parasol shop (Including event limited goods), "Fate" exhibition (such as those presented at Wonder Festival and FGO Festival etc), DX Excalibur · Prototype exhibition, Costumes Hello, my name is Greeting

DX Excalibur Proto wanted to create opportunities to actually shoot hands.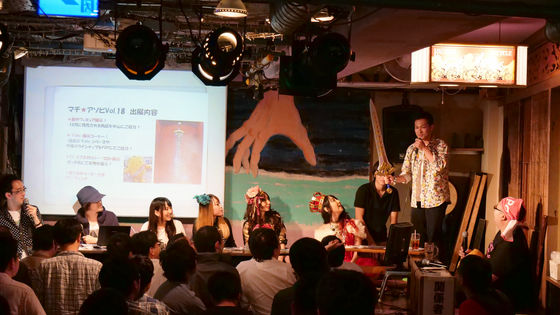 According to Mr. Akira Akira actually taken it is surprisingly heavy. Cosplayers' people may be able to take good pictures.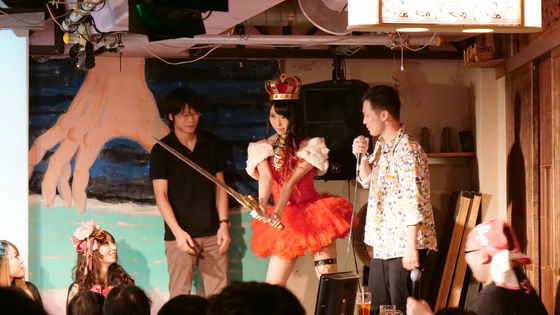 ·Creators in Pack: 8: 9: 30-10: 30 @ ufotable CINEMA Theater 1 "Since liquor has become a couplePrior Screening & Craetors in Pack Fun Talk Show, 8th 18: 00-19: 00 Shinmachi River East Park Stage "Sake is a couple" Talk stage, 8th 11: 00-13: 00 "Fabricated trap-NTR-"Nationwide Screening & Production Mini Talk, 7th 19: 15-20: 00 @ Shinmachi River East Park Stage" Fabrication Trap-NTR- "Talk & Mini Live, 9th from 15: 30-16: 30 @ Shinmachi River East Park Stage"DominatorTalk stage, 9th from 10: 30-11: 00 "Marcus of the Cloud ForestAnnouncement & Self-reading Reading, 9: 11: 30-12: 30 @ ufotable CINEMA Theater 2 "Creators in Pack Live & Petit Talk in Cinema 2", 7: 24: 00-25: 00 @ ufotable CINEMA Theater 2 "Hirasawa & Tanaka's Midnight Talk Show "

In Creators in Pack, we got "Chashu Rice Bowl" at Machi ★ Asobi vol.18, and 150 days a day prepared things sold out in no time at all in 3 days. This time we will prepare Ochazuke using soup with rice noodles and rashes.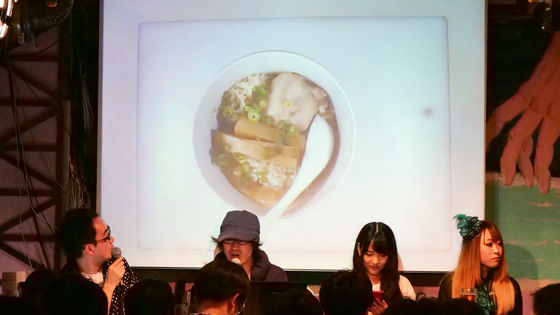 ·Airport Anime Jack
·Wrapping taxis
·Cosplay Event: In addition to the cosplay along the Shinmachi River, an event is scheduled at Mount Eizan summit stage just before the closing ceremony.
·Gourmet hunt
·Tokushima Station Anime Jack: This theme is "Theater version "Fate / stay night [Heaven's Feel]""
·Pain exhibition
·Charity auction: Since the schedule of the stage events is crowded this time, it seems that it will be in shape to enter the gap a little.
·Stamp Rally
·Ropeway guide announcement
·Ropeway wrapping
· Blood donation: 7 ~ 9 @ Blood donation room Amico (9: 30 ~ 13: 00/14: 00 ~ 17: 00) / Blood donation bus (9: 30 ~ 12: 00/13: 00 ~ 16: 30)
·Industry Participant Talk Event
·Digital creator training course
·Pretty girl game art collection: 7th to 9th 10: 00-18: 00 (16th on the 9th) @ Poppo Street 2nd floor special venue / participating brands:Akatsuki WORKS&dramatic create,CRYSTALiA,St. Michael Girls' College,SukeraSparo,10MILE,Nanawind,Carol Works,feng,PIXELMINT,Rice cake,Particle,BUGSYSTEM,AXL,Nibbles,parasol,HOOKSOFT,SMEE,ASa Project,seal-tutu,SAMOYED SMILE,SAGA PLANETS,HARUKAZE,Nabo's nest factory

·Collaboration Suites: Hinode head officeGrape bun× Theatrical version "Fate / stay night [Heaven's Feel]", Shikoku Pilgrimage Crochet · Awa Juzeni Wairo × Fate / kaleid liner Prisma ☆ Ilya Under the snow, Okanomoto Honpo · Brown sugar Daifuku × Livelihood sword sword dance, Yamada Houkendo · Potato Kenpi · Livelihood Touken Ranbu
·Limited pre-order goods: Can badge, mini pop tandy, bean clear file, 1st unit setting of "Raikkare Tenpan Ranbu" 1st unit setting, "Raiku Touken Ranbu" announcement wind stickers (9 types in total), drawing SD A6 clear file, type moon ace drawing Lower SD illustration acrylic stand
·ufotable cafe business trip version
·ufotable lottery
·Machi ★ Asobi CAFE Bashan store
·New Type × Machi ★ Assortment The Moving Pictures Festival vol.7
·Journey ★ Asobi vol.2: Tour of Digging Kim and Time as Takushima Anime Ambassador and Riko Nakamura

·Mr. Koizumi who loves ramen: 8th 11: 00 @ Shinmachi River East Park Stage / Mr. Ihei and Mr. Kitonori are on the stage and they are planning to have the Tokushima Ramen on stage and eat it. Also, at the eve of the evening UPLIFT thingSaya IhiraMr. Machi ★ It appeared a long time to Asobi.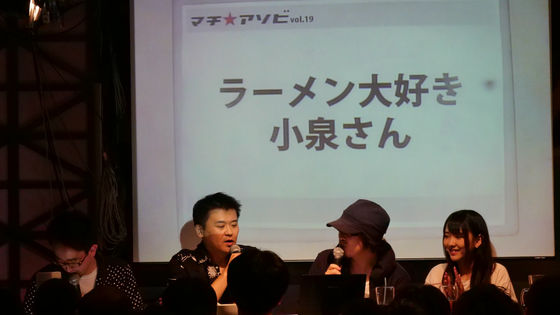 ·Anime"URAHARAPresentsLuna HarunaTalk & Live: Mount Bishan Mountain Stage

After this, in exchange for Ihehe san, nitroplus ·Let's do itAppeared. It was pretty hectic, but it showed me a glimpse of glimpse of the eve of the evening festival award.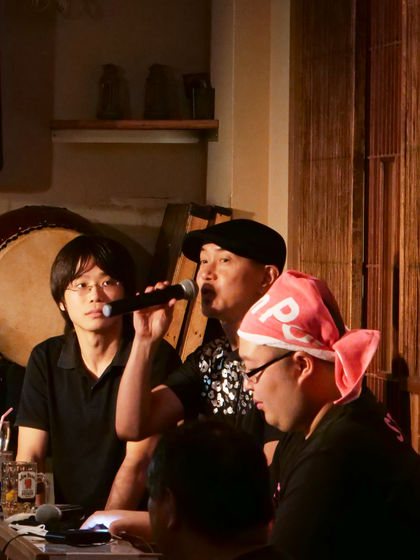 ·Theater version "Fate / stay night [Heaven's Feel]"World Premier Event in Tokushima: Yutoko Sudo, Ko Kondo, Noriaki Sugiyama, Noriko Shimoya, Ayako Kawasumi, Koji Nakada
· Movie version "Fate / stay night [Heaven's Feel]" Special screening event with staff talk
· Heaven's Feel Association that watches the cherry tree 2017 Fall: 7: 14: 00 ~ @ Binji Bridge Nishikoen:Cherry trees planted in May 2017Everyone checks the current situation of
· Fate / stay night [Heaven's Feel] 」/ Fate / Grand Order Fate Special Collaboration Stage: 8th 11: 00-12: 00 @ Meigane Mountain Top Stage (Noriaki Sugiyama, Noriko Shimoya, Ayako Kawasumi, Joji Nakada)
· "Fate / Grand Order VR feat. Mash Killierite" Experience Meeting
· "Fate / Grand Order" Fate / Giantod Order Huge Balloon (Knob) Appears
· "Movie version Fate / kaleid liner Prisma ☆ Ilya vow under the snow"
· "Livelihood Touken Ranbu" in a single screening

Another person-in-aid prize, mouse promotion ·Shozo NayaAlso joined.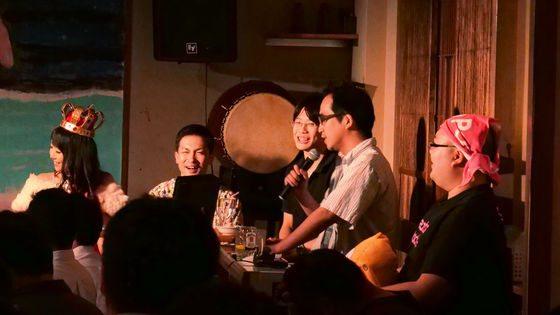 ·Ki: 7th night. The drinking party is powering up and "It will be possible for more people to participate".
·ACRYLICSTAB: 9th @ Yebisan summit stage. It is participation with a new completed album finished.
·Tornano shrine maiden: 7th @ ufotable CINEMA Theater 1. Although contents can not be announced yet, MCHiromi IgarashiIs in charge. Mr. Igarashi participated on the first day and the third day, continuing to work for gore ★ Asobi.
·Wake Up, Girls! A new chapterFriday: 7: 16: 00 ~ @ Boardwalk Avex booth (Yoshioka Shisuke, Aiki Nagano, Miusuke Takagi)
·Gakuen Yuen Pia Manabi Straight10th anniversary collaboration new goods sale:
·Re: CREATORS (Re creators)Conclusion Commemoration Talk Event: (Aoki Ei (Director), Toshiyuki Nagano (Producer), Takashi Yamashita (Mr. Shinobu Mizino))
·Live RevolutionCame back! Live Rebolt Talk Show & Mini Live
·Shochy facts that my girlfriend is too bad~ Machi ★ Azobi's excessive stage incident ~: (Mitsuhiro Mitsui (Haruo Shinozaki, others)
·First time galFirst time gusset ★ Assobi stuff After talk show / a little scenes screening + producer mini talk / distribution of the first nurse sticker
·Hana HanaFirst story with cast raw audio commentary + Screening of second episode / Talk show: (Ohno Yuzuko, Hata Sawako, Kubota Risa, Kao Yukari)
·Yukai apartment's gloomy everyday lifeMachi ★ Asobi Special Live
·Alternative Girls: 7th @ Yeobi mountain top stage. Many cast actors will appear.
·The whale's sons sing on the sand
·In this corner of the world
·Orange.: 7th @ Shinmachi River East Park stage (Yamashita Nanihama, Ehara Yuki, Takano Mari Ka)
·Chinese animation screening: "Three Buddies" "Nine Colors Deer" "Tadpole Tries to Find Moms" "Punta Gungun Search for a New Home"
·Raku! ~ Uma Daughter Public Relations DepartmentPublic recording & live
· "STARTING GATE! - Uma Girl Pretty Derby -" 1 volumed signature colored paper inquiries in Tokushima
·Tenghwa Hundred Swords - Killer -Machi ★ Asobi vol.19 Special Stage: 7th 17: 00 ~ 18: 00 @ Shinmachi River East Park Stage (Ohno Yuzuke, Sawako Hata, Takada Maki)
·Hacka Doll
·Lycee TCG"Fate / Grand Order 2.0" Advance experience meeting
·Boy sundayContemporary writer · Direct call name exhibition / Dr. Nekoguchi · Professor Aiko Koyama signature society
·Tachiko ManjuNew release
·torchReproduction original picture exhibition & Scherracco teacher's signature party
·Manga Time KiraraJoint autograph session
·Circus's daughter OlgaYamamoto RUNRUN Dr. Autograph session
·Project LayereDStage: (Mitsuhiro Mitsunori, Kao Yukari, Nakae Kojo, Shirasagi Shaoh)
·Game Creator Talk Live
·Bloodfront Front & BEYOND
·Touken Ranbu - Hanamaru -
·Sakura Judgment Letter Razor
·Closing session

·THE IDOLM @ STER 765 MILLIONSTARS HOTCHPOTCH FESTIV @ L !! Live Viewing: @ UfotableCINEMA
·Game Life Improvement Committee (Gokatsu)Public live broadcast: 6th (Nakajima Yui)
·Director Yuji Irie △ Hirasawa Hisayoshi interview: @ Civic Center
·Mouse Zoo Festival Screening
·Mouse live:The 7th
·Solder Somen - san. New illustrations

After announcing the event like anger, at the venue, a lottery tournament was held using lottery tickets to be picked up when ordering food and drink. A postcard was distributed to those who did not hit anything until the end so that no one got nothing to come out this time.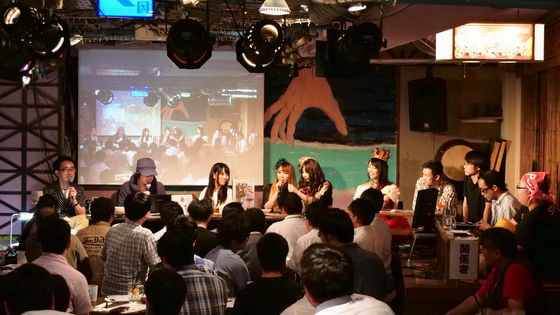 ◆ October 7th event schedule (until the date and time of the flyer disclosure date on October 4th)

| | Mt. Bizan | Shinmachi River East Park | ufotable CINEMA THEATER 1 | ufotable CINEMA Theater 2 | Other | | All day event |
| --- | --- | --- | --- | --- | --- | --- | --- |
| 8:00 | | | | | | | 1000-1600 @ BNE & CC 2 booth: BNE & CC 2 merchandising |
| 8: 30 | | | | | | | 1000-1600 @ BNE & CC 2 booth: PS4 version ". Hack // G.U. Last Recode" trial & mini exhibition |
| 9: 00 | | | | 0900-0930: Cherry Temperature | | | 1000-1700 @ Old K's Select: "CODE VEIN" & "GODEATER" joint booth |
| 9: 30 | | | | | | | 1000-1700 @ Sakurama building 2F: MADHOUSE original picture exhibition |
| 10: 00 | 1000 - 1030: opening ceremony | | 1000 - 1100: Tsuka | 1000-1030: Chinese anime nine color deer | | | |
| 10:30 | 1030-1130: Animations | 1030 - 1130: Mori Michi Hospital | | 1045-1115: Chinese Animation Three Buddies | | | @ Poppo street 2F special venue: Lise TCG "Fate / Grand Order 2.0" advance experience session |
| 11:00 | | | | | | | 1000-1800 @ Poppo Street 2F Special Venue: Bishoujo Game Art Collection |
| 11: 30 | 1130-1230: Charity auction | 1130 - 1230: Reward. | 1130-1230: First episode + second episode screen with this Hana Cast raw audio commentary | | | | @ Poppo street special venue: "torch" duplicate original picture exhibition |
| 12:00 | | | | | 1200 - @ Poppo Street Special Venue: "Manga Time Kirara" Joint Signing Session | 1200-1300 @ Awaodori Kaikan: Although it is apricot tofu, do you have any questions? Talk show (off the record) | @ Poppo Street: Shonen Sunday series autographed and direct call name exhibition |
| 12:30 | 1230-1330: "LIVING TORENO RANDOMO" broadcast end celebration talk stage | 1230-1300: "Destroyed World Crazy Song Starting from Death Marc" Special Talk Show | | 1230-1330: Screening with mouse talk show | | | |
| 13:00 | | 1300-1400: First time gal staff after talk show | 1300-1400: Tankoku no Tan | | | | 1000-1700: Tokyo 7th Sisters x Animate Cafe |
| 13: 30 | 1330-1430: "Touken Ranbu - Hanamaru -" Staff Talk Event | | | | | | 1000-1600: Cosplay Event |
| 14:00 | | 1400-1500: Tokyo 7th Sisters talk show | | | 1400 - @ Poppo street special venue: "torch" Scheracco teacher autograph signature | 1400 - @ Poppo Street Special Venue: "Weekly Shonen Sunday" Dr. Kogoguchi Dr. Autograph session | |
| 14: 30 | 1430-1530: Alternative Girls Special Stage | | 1430-1530: Torno shrine maiden special talk show | | 1400-@ Tokushima children traffic park: meeting of the Heaven's Feel Sakura | 1400-1600 @ Cinema 1F Entrance: ACTF Machi ★ Assobi Business trip lecture - Yasuhiro Irie 江 Live drawing - | @ Awaodori Kaikan 2F Lobby: "Fate / Grand Order VR feat. Mash Killierite" Experience Meeting |
| 15:00 | | 1500-1600: Sons of whales sing on the sand | | | | | @ Awaodori Kaikan 1F: Fate / Gutta deed Order Huge balloon (knob) |
| 15: 30 | 1530-1600: KADOKAWA New Presentation Stage (Director Shizu Mizushima) | | 1545-1615: Chinese anime panda Gunggun - looking for a new home | | | | |
| 16:00 | 1600-1700: Prisma ☆ Ilya theatrical version - Special stage - oath of Mount Bashan ~ | 1600-1700: Game Creator Talk Live | | | 1600 - @ Avex booth: Wake Up, Girls! New chapter transfers | | 0930-1300 / 1400-1700 @ Blood donation room Amico: blood donation |
| 16: 30 | | | 1615-2100: THE IDOLM @ STER 765 MILLIONSTARS HOTCHPOTCH FESTIV @ L !! Live Viewing | 1630-2100: THE IDOLM @ STER 765 MILLIONSTARS HOTCHPOTCH FESTIV @ L !! Live Viewing | | | 0930-1200 / 1300-1630 @ ufotable CINEMA front: blood donation |
| 17: 00 | 1700-1730: Digital Creator Training Course | 1700-1800: Tenghwa Hundred Swords - Kill - Special Stage | | | | | |
| 17: 30 | 1730-2000: The Moving Pictures Festival | | | | | | |
| 18:00 | | 1800-1900: 15th anniversary special stage "Reversal" series | | | 1800-1900 @ Awaodori Kaikan: Dakishi confrontation Tonight | 1800- @ Poppo Street: PSVita version "Hello Lady! -Superior Dynamics-" just before release Special Nico Live | |
| 18: 30 | | | | | | | |
| 7pm | | 1900-2000: "Fabricated Trap - NTR -" Talk & Mini Live | | | | | |
| 19: 30 | | | | | | | |
| 20: 00 | 2000-2100: Screening for winning works | 2000-2100: Mouse live | | | | | |
| 20: 30 | | | | | | | |
| 21:00 | | | | | | | |
| 21:30 | | | 2130-2330: - | 2130-2330: - | | | |
| 22: 00 | | | | | | | |
| 22: 30 | | | | | | | |
| 23: 00 | | | | | | | |
| 23: 30 | | | | | | | |
| 24:00 | | | 2400-2500: Anime Mega Taliz Fastest Talk Event "Do you want to do it in Tokushima?" Vol.1.5 | 2400-2500: Hirasawa & Hataka's Midnight Talk Show | | | |
| 24: 30 | | | | | | | |
| 25:00 | | | | | | | |
| 25:30 | | | 2530 -: Momentum Tortoise Ranbu | | | | |

◆ October 8th event schedule (until the date and time of the flyer release date as of October 4th)

| | Mt. Bizan | Shinmachi River East Park | ufotable CINEMA THEATER 1 | ufotable CINEMA Theater 2 | Other | | All day event |
| --- | --- | --- | --- | --- | --- | --- | --- |
| 8:00 | | | | | | | 1000-1600 @ BNE & CC 2 booth: BNE & CC 2 merchandising |
| 8: 30 | | | | | | | 1000-1600 @ BNE & CC 2 booth: PS4 version ". Hack // G.U. Last Recode" trial & mini exhibition |
| 9: 00 | | | | 0900-0930: Cherry Temperature | | | 1000-1700 @ Old K's Select: "CODE VEIN" & "GODEATER" joint booth |
| 9: 30 | 0930-1030: Agent HaZAP Machi ★ Asobi Liaison Committee | 0945-1000: Charity auction | 0930-1030: "After drinking has become a couple" Pre-screening & Creators in Pack Enjoy talk show | | | | 1000-1700 @ Sakurama building 2F: MADHOUSE original picture exhibition |
| 10: 00 | | 1000-1100: This is a beautiful talk show | | 1015-1030: Chinese cartoon tadpole finds mother | | | |
| 10:30 | 1030-1100: Charity auction | | | | 1030 - @ Civic Center 4F Hall: "What are the conditions of voice actors preferred for animation production?" | | @ Poppo street 2F special venue: Lise TCG "Fate / Grand Order 2.0" advance experience session |
| 11:00 | 1100-1200: Theater version "Fate / stay night [Heaven's Feel]" × Fate / Grand Order Fate Special Collaboration Stage | 1100-1200: Tokushima Ramen I love you Kito's "By Ramen Dai Koizumi" | 1100-1200: First time gal hey screenings and producer mini talk | 1100-1300: "Fabricated Trap - NTR -" Screening & Production Mini Talk | 1100 - 1200 @ Cinema 1F Cafe: "Super Picopic Club" Cyber! | | 1000-1800 @ Poppo Street 2F Special Venue: Bishoujo Game Art Collection |
| 11: 30 | | | | | | | @ Poppo street special venue: "torch" duplicate original picture exhibition |
| 12:00 | 1200 - 1230: Charity auction | 1200-1300: Okaoka Judgment Letter Raw Discography | 1215-1315: Blood Front Front & BEYOND First Story Screening Event | | 1200 - @ Poppo street special venue: "Circus's daughter Olga" Yamamoto Runlun Dr. Autograph session | | @ Poppo Street: Shonen Sunday series autographed and direct call name exhibition |
| 12:30 | 1230-1330: Anime Mega Taliz Fastest Talk Event "Do you want to do it in Tokushima?" Vol.2 | | | | 1230-1330 @ Awaodori Kaikan: Anima Monozukuri seminar "Anime × the front line of collaboration of different industries.Only, the story of drinking ..." | 1245- @ Cinema 1F Entrance: Theater version "Fate / stay night [Heaven's Feel]" Red carpet | |
| 13:00 | | 1300 - 1330: My girlfriend 's too busty story Stage | | | | | 1000-1700: Tokyo 7th Sisters x Animate Cafe |
| 13: 30 | 1330-1400: Wake Up, Girls! New chapter broadcast from tomorrow! Machi ★ Asobi Live! | 1330-1430: Bonds panel | 1330-1600: Theater version "Fate / stay night [Heaven's Feel]" World Premiere | 1330-1600: Theater version "Fate / stay night [Heaven's Feel]" World Premiere | 1345 - @ Civic Center 4F Activities Room 2: "Voice lessons with professional voice actors" * Advance application system | | 1000-1600: Cosplay Event |
| 14:00 | 1400-1500: Animate Performance Carnival 4th National Convention Shikoku qualifying | | | | 1400 - @ Poppo street special venue: "Weekly Shonen Sunday" Aiko Koyama autograph autograph session | 1400-1430 @ Cygames Booth: STARTING GAME! - Uma Girl Pretty Derby - 1 volition release commemorative signature colored paper transfer | |
| 14: 30 | | 1430-1530: "Yaoi Apartment's Everyday Life" Machi ★ Asobi Special Live | | | 1430-1530 @ Cinema 1F Entrance: "Wolf and Spice" Mr. Okura Frozen Challenges New Generation VR! Talk Show | | @ Awaodori Kaikan 2F Lobby: "Fate / Grand Order VR feat. Mash Killierite" Experience Meeting |
| 15:00 | 1500-1600: Anime "URAHARA" presents Haruna Rana talk & LIVE | | | | | | @ Awaodori Kaikan 1F: Fate / Gutta deed Order Huge balloon (knob) |
| 15: 30 | | 1530-1600: PSVita version "Hello Lady! -Superior Dynamis-" Talk show & Ayumi mini live just before release | | | | | |
| 16:00 | 1600-1700: Re: CREATORS Conclusion Commemoration Talk Event | 1600-1700: PAGE RADIO! Public recording vol.2 | | | 1600-1900 @ Shindemichi board walk: fishing group at Shinmachi River vol.7 | | 0930-1300 / 1400-1700 @ Blood donation room Amico: blood donation |
| 16: 30 | | | 1630-2100: THE IDOLM @ STER 765 MILLIONSTARS HOTCHPOTCH FESTIV @ L !! Live Viewing | 1630-2100: THE IDOLM @ STER 765 MILLIONSTARS HOTCHPOTCH FESTIV @ L !! Live Viewing | | | 0930-1200 / 1300-1630 @ ufotable CINEMA front: blood donation |
| 17: 00 | 1700-1800: LieN - Lian - Live ~ ". Hack" Special ~ | 1700-1800: "Layered Stories Zero" Talk Stage | | | 1700-1800 @ Awaodori Kaikan: VR given by Shueisha and Kodansha × Character talk show | | |
| 17: 30 | | | | | | | |
| 18:00 | 1800-1900: Charity auction | 1800-1900: "Drinking has become a couple" Talk stage | | | 1800-1845 @ Cinema 1F entrance: - | 1800- @ Poppo Street: PSVita version "Hello Lady! -Superior Dynamis-" Ayumi, Wataru Hino, Jodo Authority | |
| 18: 30 | | | | | | | |
| 7pm | 1900-2000: FLOW LIVE | 1900-2000: Naomi Naotani Live | | | | | |
| 19: 30 | | | | | | | |
| 20: 00 | 2000-2100: Screening for winning works | 2000-2100: A response of A response ★ Asobi support LIVE | | | | | |
| 20: 30 | | | | | | | |
| 21:00 | | | | | | | |
| 21:30 | | | | 2130-2300: Secret ♥ Industry Participant Women's Association vol.9 | 2130-2500 @ Ginza Shopping District: Machi ★ Asobi DJ-NIGHT | | |
| 22: 00 | | | | | | | |
| 22: 30 | | | 2230-2330: COCOLORS International version (subtitled version) Screening | | | | |
| 23: 00 | | | | | | | |
| 23: 30 | | | 2330 -: - | 2330 -: Thunderbolt Fantasy Screening in the late Eastern sword | | | |

◆ October 9th event schedule (until the date and time of the flyer disclosure date on October 4th)

| | Mt. Bizan | Shinmachi River East Park | ufotable CINEMA THEATER 1 | ufotable CINEMA Theater 2 | Other | All day event |
| --- | --- | --- | --- | --- | --- | --- |
| 8:00 | | | | | | 1000-1600 @ BNE & CC 2 booth: BNE & CC 2 merchandising |
| 8: 30 | | | | | | 1000-1600 @ BNE & CC 2 booth: PS4 version ". Hack // G.U. Last Recode" trial & mini exhibition |
| 9: 00 | | | | 0900-0930: Cherry Temperature | | 1000-1500 @ Old K's Select: "CODE VEIN" & "GODEATER" joint booth |
| 9: 30 | | | | | | 1000-1700 @ Sakurama building 2F: MADHOUSE original picture exhibition |
| 10: 00 | 1000-1100: A response of A response ★ Asobi support LIVE | 1000-1030: FullMooN live | 1000-1245: Screening talk event in a corner of this world | | | |
| 10:30 | | 1030-1100: Picture book "Marcus of the Snow Forest" Announced & Raw Read Slideshow | | 1030-1130: Animation ★ Manabi "Anime and Gender - Science co-school · different science animation" | | @ Poppo street 2F special venue: Lise TCG "Fate / Grand Order 2.0" advance experience session |
| 11:00 | 1100-1200: May'n I want to lie at Tokushima! | 1100-1145: Aikase Akira, Tomoe Tomoe Tomoe Special Live | | | | 1000-1800 @ Poppo Street 2F Special Venue: Bishoujo Game Art Collection |
| 11: 30 | | 1145-1200: Charity auction | | | | @ Poppo street special venue: "torch" duplicate original picture exhibition |
| 12:00 | 1200-1300: "CODE VEIN" & "GOD EATER" Special Stage | 1200-1230: Ayuyu Fujii Ayu's beauty business cafe trip version | | 1200-1300: Creators in Pack Live & Petit Talk | | -1200 @ Poppo Street: Shonen Sunday series autographed and written name exhibition |
| 12:30 | | 1230-1330: Live Revolution | | | | |
| 13:00 | 1300-1400: Hop Step Sing! Stage | | | | | 1000-1700: Tokyo 7th Sisters x Animate Cafe |
| 13: 30 | | 1330-1430: Apamanshop Presents | 1330-1600: Theater version "Fate / stay night [Heaven's Feel]" screening with a staff talk show | 1330-1600: Theater version "Fate / stay night [Heaven's Feel]" screening with a staff talk show | | 1000-1600: Cosplay Event |
| 14:00 | 1400-1530: Kiyomori & Nakao Mitsuki & ACRYLICSTAB Live | | | | | |
| 14: 30 | | 1430-1530: Angel's 3P! After Talk | | | 1430-1600 @ Awashin Hall: Digital Creator Human Resources Discovery Seminar "A presence in the character" Aiming for "In a corner of this world" | @ Awaodori Kaikan 2F Lobby: "Fate / Grand Order VR feat. Mash Killierite" Experience Meeting |
| 15:00 | | | | | | @ Awaodori Kaikan 1F: Fate / Gutta deed Order Huge balloon (knob) |
| 15: 30 | 1530-1630: WW Cosplay Event | 1530-1630: "Dominator" talk stage | | | | |
| 16:00 | | | | | | 0930-1300 / 1400-1700 @ Blood donation room Amico: blood donation |
| 16: 30 | 1630-1700: Charity auction · Closing ceremony Takeshima animation ambassador 【Nakamura Riko】 | 1630-1730: Animations | | | | 0930-1200 / 1300-1630 @ ufotable CINEMA front: blood donation |
| 17: 00 | | | | | | |