How do I shoot screenshots on iPhone X without Home button?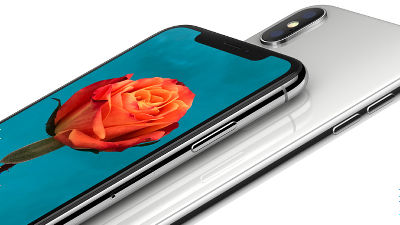 Announced at Apple's event held on Wednesday, September 13, 2017New premium iPhone "iPhone X"Has a feature which is very different from existing iPhone such as face authentication function · full screen etc. So far, it was necessary to press "power button" and "home button" at the same time in order to take screenshot of the screen on the iPhone, but another way is taken for iPhone X where the Home button disappeared from the front of the terminal It seems.

How to Take a Screenshot on iPhone X
http://wccftech.com/iphone-x-screenshot/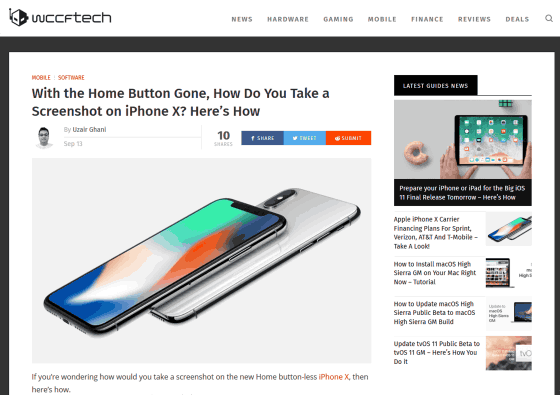 How to take screenshots with iPhone X
http://www.idownloadblog.com/2017/09/18/how-to-take-screenshots-iphone-x/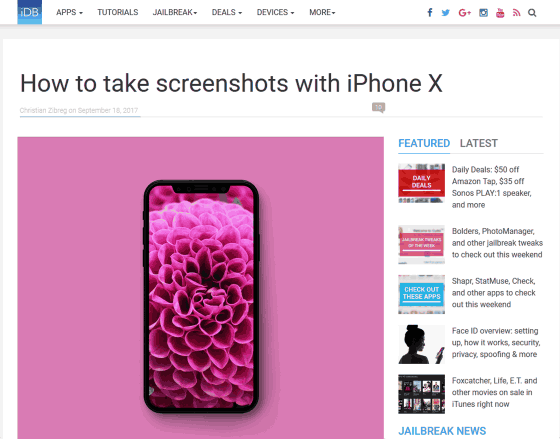 The way to take a screenshot on iPhone X is as follows.

(1) Open the screen you want to take a screenshot of
(2) Hold the side button on the right side to which the sleep function etc. is assigned
(3) Hold the side button and immediately press one of the volume buttons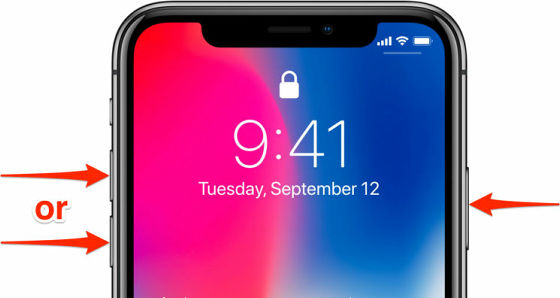 If you succeed in taking a screen shot, a white screen will appear for a moment only, and the image of the screen shot taken at the bottom left of the screen will be displayed for only a few seconds. Also, the shot screenshot is saved in the album, but you can share the image on the spot immediately after taking a screenshot without leaving the application screen.

In addition, multiple functions are assigned to the side buttons, long press to start Siri, double click on wallet or Apple Pay screen, disable Face ID with 5 clicksHas become.