Facebook sells 11 million yen of advertisement to Russian fake account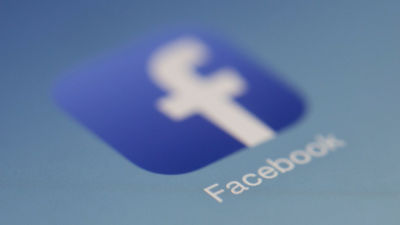 ByHamza Butt

It became a big topic in the 2016 US presidential election "Fake News". Especially Facebook got a lot of condemnation as becoming a hotbed of fake news spread, but Facebook newly sold advertisement space of about 100,000 dollars to Russian fake account for 2 years It is revealing that.

An Update On Information Operations On Facebook | Facebook Newsroom
https://newsroom.fb.com/news/2017/09/information-operations-update/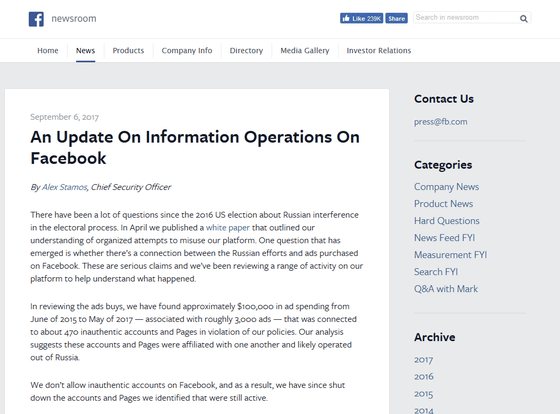 Facebook Says Fake Accounts in Russia Bought $ 100,000 in Ads During the U.S. Presidential Election - Adweek
http://www.adweek.com/digital/facebook-says-fake-accounts-in-russia-bought-100000-in-ads-during-the-u-s-presidential-election/

Facebook announced that from June 2015 to May 2017 Facebook accounts that are thought to be Russian customers had purchased 3000 Facebook advertisements. About 470 accounts out of these accounts were connected to "unauthorized account". According to Alex Stamos, Facebook's chief security officer, the account that purchased the advertisement seems to have violated Facebook policy, and it seems that the account is already closed now.

The group of fraudulent accounts that Russia seems to be managing was not launching an advertisement that pointed out directly to the vote of the presidential election campaign in the US and the candidate directly but it is not social and political such as immigration problems and LGBT problems It seems that it became advertisement of content that amplifies the message. In addition, 3000 advertisements were launched in two years, one quarter of which was targeted to a specific area from 2015 to 2016. According to the survey, at least 2200 out of 3000 advertisements are related to politics, and the advertisement cost is likely to be about 50,000 dollars (about 5.5 million yen).

"We know that we must be vigilant in order to proceed beyond those who are trying to exploit our platform.We believe in the integrity of citizen discourse, and we have advertisements on our platform We need to comply with our policies and all applicable laws. "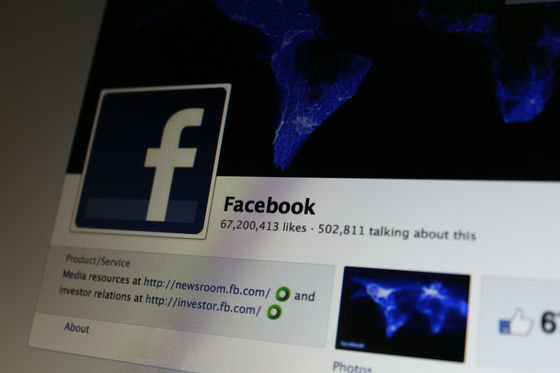 ByChristopher

In addition, in order to prevent the spread of fake news, Facebook announces that if the link destination of the advertisement is judged to be "false" by a third party organization that confirms the fact, it will take measures not to display the advertisement I will.

Announcing that Facebook will not display advertisements that guide you to "lie news" - GIGAZINE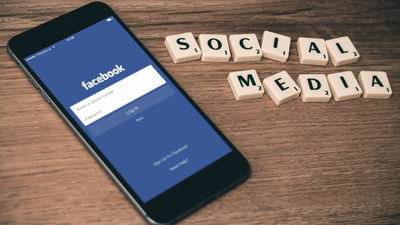 in Note, Posted by logu_ii