It is reported that Apple will end the music festival "Apple Music Festival" that has been going on for 10 years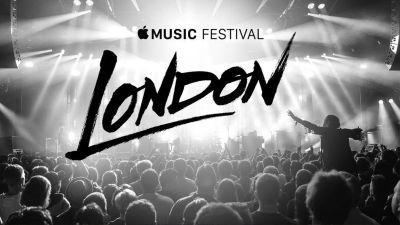 Music festival that Apple held in London from 2007 "Apple Music Festival"Celebrated its 10th anniversary in 2016, it is reported that Apple will not hold similar events anymore.

Apple axes annual Apple Music Festival in London after 10 years - Music Business Worldwide
https://www.musicbusinessworldwide.com/apple-axes-annual-apple-music-festival-london-10-years/

Apple reportedly ends 'Apple Music Festival' after 10-year run | 9to5Mac
https://9to5mac.com/2017/09/04/apple-reportedly-ends-apple-music-festival-after-10-year-run/

This event, which started in 2007 with the name of "iTunes Festival", has been held in September every year in London and different artists have held live performances every night over the course of a month. The artists who have appeared so far to the so-called "music festival" are Adel, Oasis, Mumford and Sons, Paul Simon, Ed Sheeran, Coldplay, Lady Gaga, Arctic · Monkeys Farrel · Williams, One Direction, Beck etc., so-called names are lining up.

Since Apple's launch of music streaming service from 2015 it was changed to "Apple Music Festival", and the format was changed to an event for 10 consecutive nights, and it was held.




According to Music Business Worldwide (MBW), Apple announced its policy to not hold the Apple Music Festival against MBW's inquiries. The reason for termination is not disclosed. Up to now, the content of the event has been announced in August, but nothing was announced in 2017.

It seems that Apple will end a major event that lasted ten years, but it is also reported that Apple will be hosting music events in a different way. According to 9to 5 Mac, Apple seems to believe that instead of holding one continuous event, it turned out to be a policy to hold music events throughout the year. It is also seen that Apple is steering the direction to provide individual support, including providing shows such as rock band heim, arcade fire, rapper sketter and so on.
in Note, Posted by darkhorse_log