A large-capacity mobile battery "Anker PowerCore II Slim 10000" that can charge the iPhone three times or more in compact size comparable to a smartphone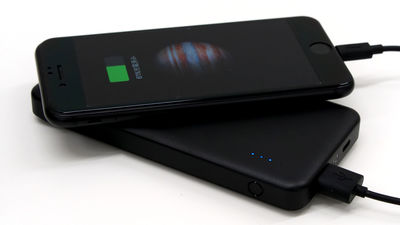 Sell ​​inexpensive high performance mobile batteryAnker, A proprietary rapid charging technology "PowerIQ 2.0" with a capacity of 10000 mAh large capacity mobile battery "Anker PowerCore II Slim 10000"Has appeared. It achieves compactness comparable to that of smart phones though it is a large capacity that it can charge three times or more in case of iPhone 7 or approximately 2 times in case of Galaxy S8, and it is rapidly at the maximum speed suitable for digital equipment with a maximum input of 12 W Because it corresponds to "PowerIQ 2.0" which is the original technology for charging, Galaxy S8 can be fully charged in only 90 minutes. Such "Anker PowerCore II Slim 10000" arrived at GIGAZINE editorial department before release, so I tried photo review with haste.

Anker | PowerCore II Slim 10000 mAh
https://www.anker.com/products/variant/PowerCore-II-Slim-10000mAh-Portable-Charger/A1261011

This is the package of "Anker PowerCore II Slim 10000".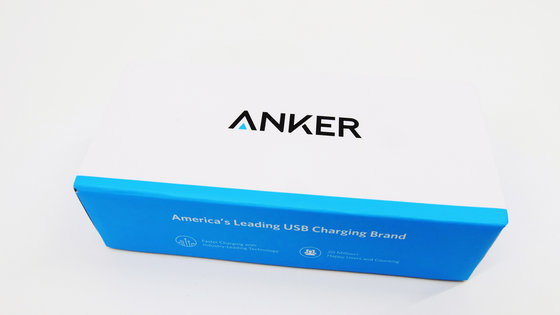 Besides the Anker PowerCore II Slim 10000 main unit, the box contains a USB cable for charging, a main body storage case, and an instruction manual.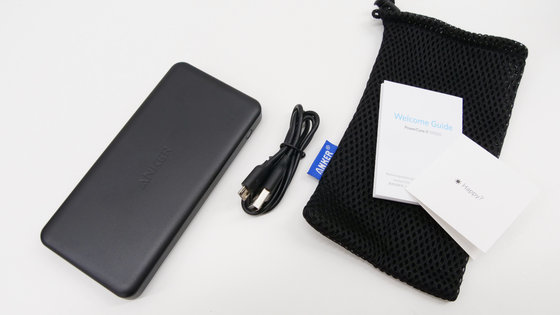 The body is vertically long and shaped like a smartphone.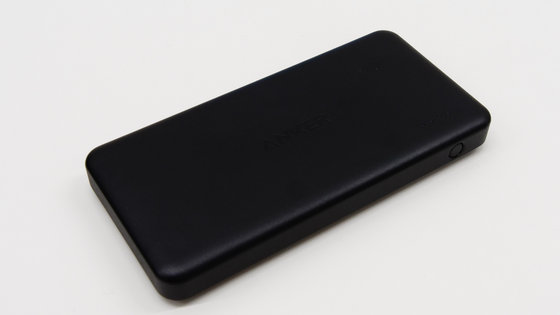 It actually looks like this when you take it in your hand.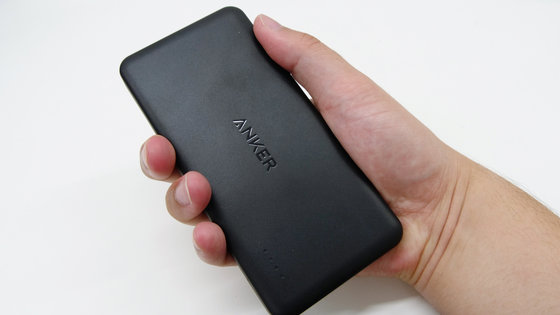 The surface is smooth and touched with resinous material, with small Anker logo in the center.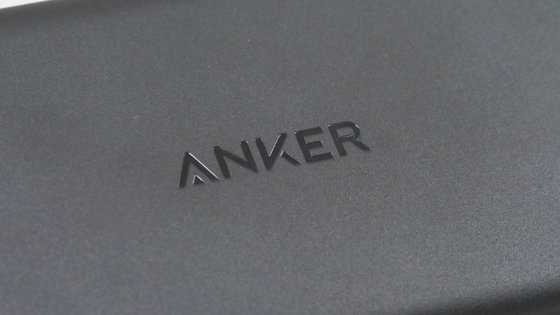 An indicator showing the remaining battery level on the lower right of the surface.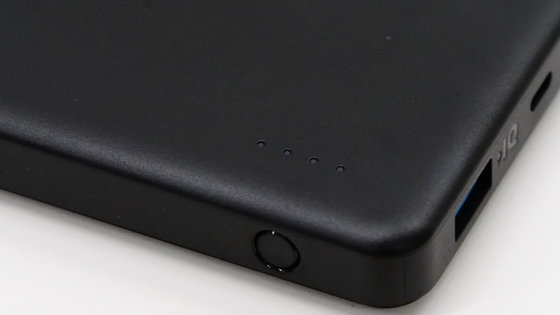 Top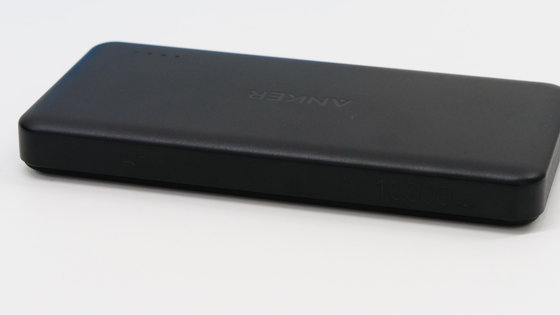 Battery capacity "10000 mAh" is stamped here.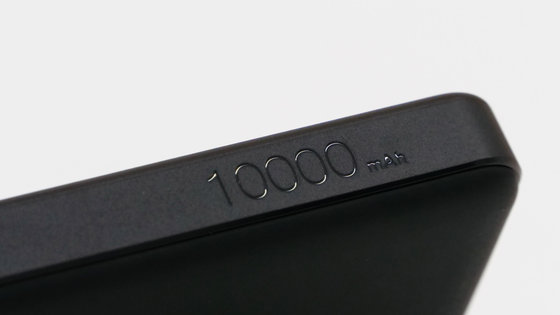 Button on the bottom.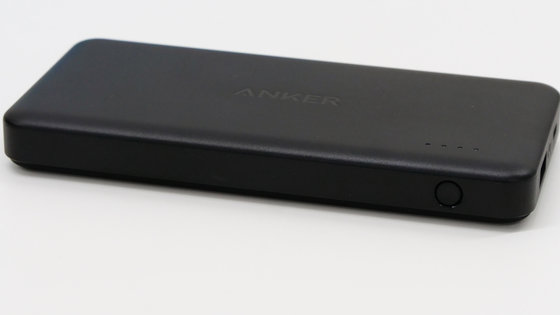 Press the power button ......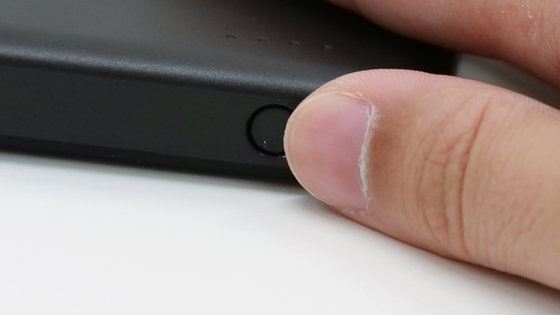 The front indicator lights up to show the remaining battery power. There are four indicators. When 4 lights are on, 100% of the remaining battery power, 50% when two lights are lit, 25% when one lights up.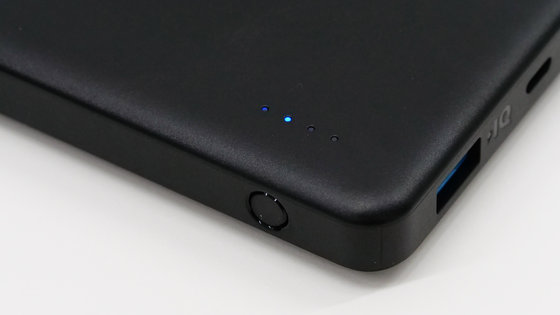 Left side



On the right side is a USB - A port used for charging a mobile terminal such as a smartphone and a MicroUSB port for charging the main body. Since there is only one port for output, it is a product intended for the user that it is necessary to charge the smartphone with a number of times a day using a smartphone rather than for those carrying around multiple mobile terminals.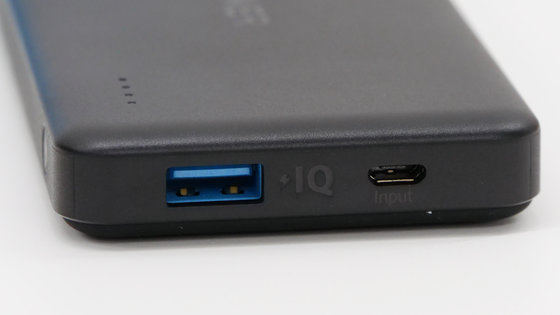 Since silicon material is used on the back side, it is devised so as not to slide down even if it is held in hand with a matte touch. Also, the point that the Anker logo is large is arranged on the back.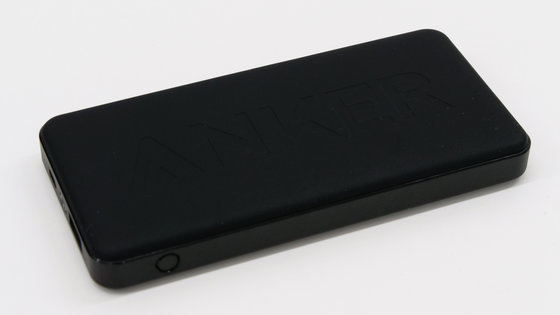 When comparing the size with iPhone 7, it is almost the same size with such feeling. The actual size of Anker PowerCore II Slim 10000 is vertical 137 × width 66 × thinness 16 mm.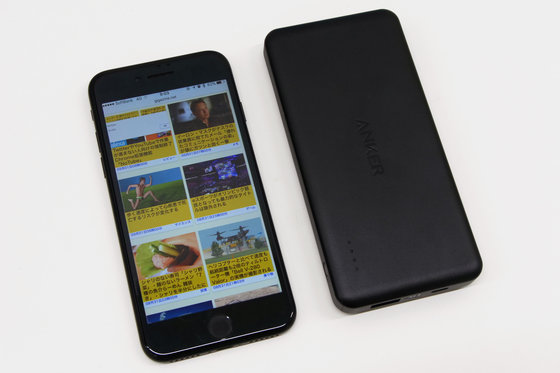 Exactly the same size except for thinness when laying it on iPhone 7.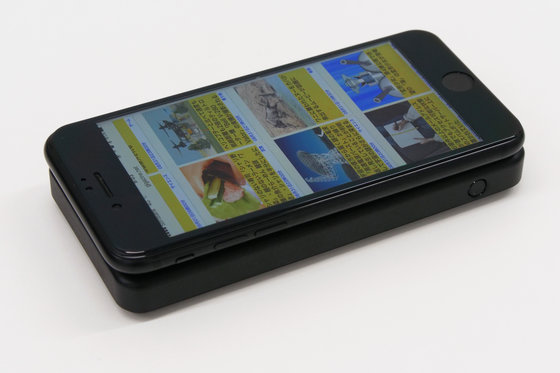 There are as thin as iPhone 7, but it is quite thin as a mobile battery.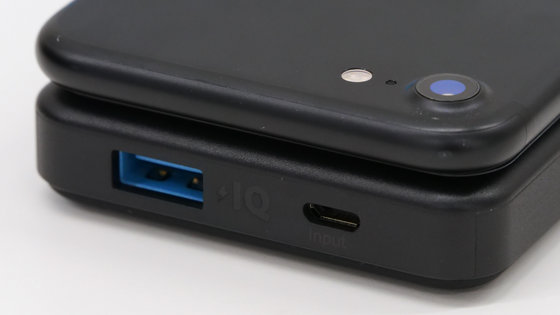 Even if you put it on top of a smartphone it is unmistakable.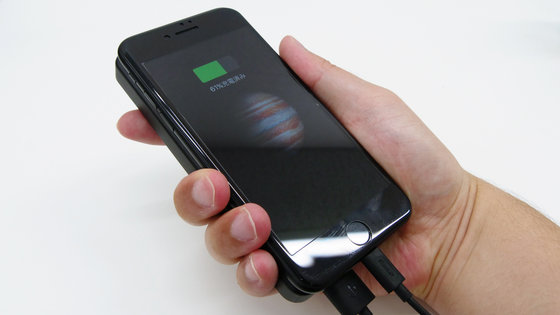 Despite being compact this much, it has a large capacity 10,000 mAh battery that can charge more than 3 times for iPhone 7 or about 2 times for Galaxy S8. In addition, with its own fast charge technology PowerIQ 2.0, it is also a point that it can charge at full speed for any equipment up to 18 W maximum input.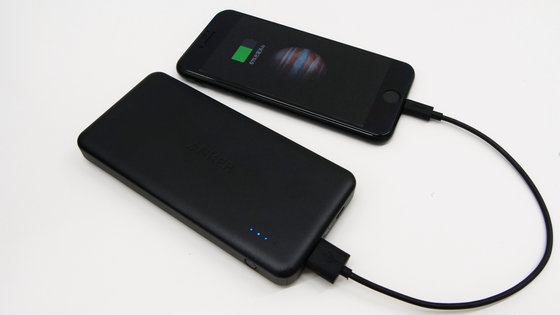 Anker PowerCore II Slim 10000 When charging the main unit, insert the cable into the MicroUSB port. If you use a quick charger compatible charger, you can fully charge the main unit in about 4 hours at the fastest.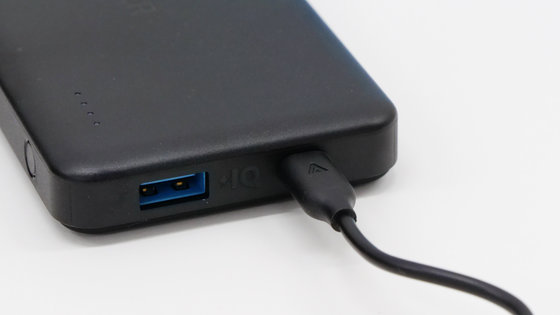 In addition, Anker PowerCore II Slim 10000 is scheduled to be on sale on Amazon, etc. from September 4, 2017, and the price is 3299 yen including tax.

Amazon | Anker PowerCore II Slim 10000 (High capacity mobile battery with Quick Charge Power IQ 2.0) iPhone & amp; Various kinds of correspondence | Mobile battery mail order