Games for Nintendo Switch get involved in unexpected rating issues and disappear from the Nintendo eShop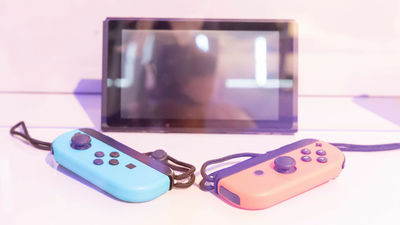 ByMarco Verch

There are countless games that exist in the world, including violent and sexual, anti-social expressions, sometimes extreme contents are included. In the case of Japan, so that players do not pick up games that are not suitable for their age, the game packages and sales pages have "CERO"Mark is included, which makes it easier to understand if the game is for all ages or older. A rating system like this CERO exists abroad, but once the game for Nintendo Switch, which was normally sold at the Nintendo eShop, has fallen into a situation where the sale stops due to a sudden rating change I will.

Switch Game Pulled From Eshop Due To Ratings Problem
http://kotaku.com/switch-game-pulled-from-eshop-due-to-ratings-problem-1798515928

The game for Nintendo Switch released on July 28 "Infinite Minigolf"Is a multiplay compatible golf game that you can play while making and sharing original courses. Besides Nintendo Switch, it is also distributed on PlayStation 4, Xbox One, and as indicated at the beginning of the official trailer movie below,ESRBRating was based on "Everyone (E)" aged 6 years or older.

Infinite Minigolf Launch Trailer - YouTube


However, due to unexpected rating change by ESRB, Infinite Minigolf was deleted from the Nintendo online shop, Nintendo eShop. The first thing that reacted to this situation was reddit on the online bulletin board, and a thread called "Can not purchase Infinite Minigolf anymore? Do you know any reason?" Is set up.

Infinite Minigolf no longer purchasable? Anyone know why this is?: NintendoSwitch
https://www.reddit.com/r/NintendoSwitch/comments/6wjbie/infinite_minigolf_no_longer_purchasable_anyone/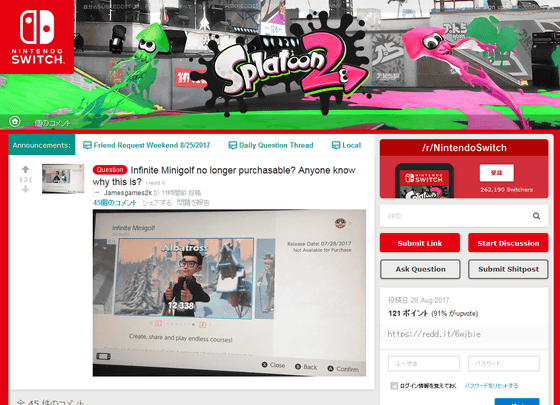 To explore the reason why the ratings were suddenly changed, it seems that overseas game media Kotaku searched all over the game. The game seems to be enjoyable even by families, and it seems that there were only things likely to be in children's rooms such as sports teams, race cars, and spaceships. However, I discovered that on the poster between the desk and the bed there is a devil-like monster stuck to things like a naked woman in her crotch.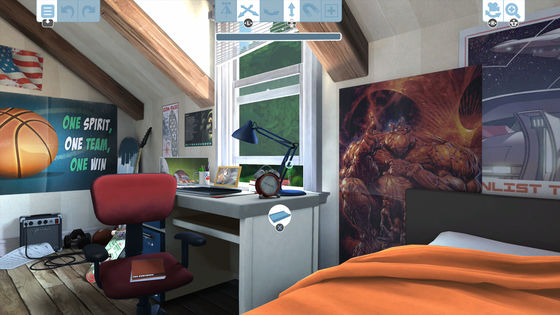 Zen Studios who produced Infinite Minigolf says that it is unknown if the rating change of ESRB has occurred due to the devil's poster but Kotaku says "I observed it thoroughly, but I could not find any other inappropriate poster" I will.

In addition, Zen Studios reported on Twitter that Nintendo Switch version Infinite Minigolf has deleted content considered to be problematic, expecting that rating changes will return to the original and will be delivered again on the Nintendo eShop doing.

We had to remove something from the game, the ESRB rating will hopefully be back to E for Everyone

- Zen Studios (@ zen_studios)August 23, 2017

In addition, Infinite Minigolf is rated for all ages of CERO at the Japanese Nintendo eShop, and it is available for purchase at 1599 yen including tax.

Infinite Minigolf (Infinite Mini Golf) | Nintendo Switch software | Nintendo