Crispy & shakyaki Chopsticks on the mouth feel pampered with "Pompon vinegar" "Mayon Pork Chicken Katsu" is a refreshing taste that survives the hot weather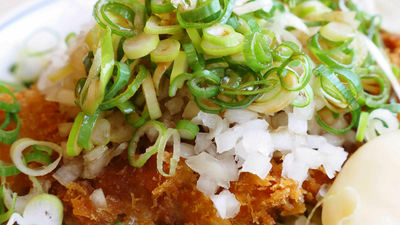 Put onions and green onions all overflowing with chicken cutlets and enjoy it with ponzu as soon as possible "Mayo Pot Chicken cutlet on rice"&"Set meal pork chicken cutlet"Appeared from August 25 (Friday) at" Saya ". I went to a shop and ate it because it was a menu for those who wanted to enjoy deep-fried food in the harsh weather.

Tonkatsu and bowl "Oya" official website | 【limited time】 Mayo Pon chicken cutlet
http://www.arclandservice.co.jp/katsuya/fair/fair.html

Arrived slightly.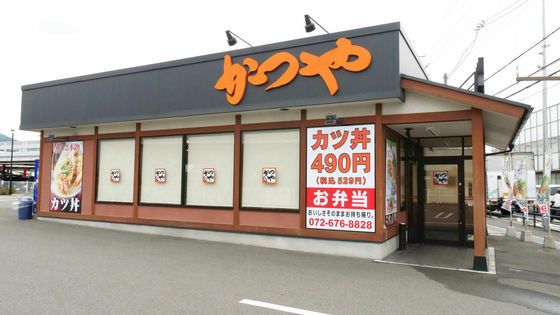 A poster of "Mayo Pop Chicken Cutlet" was overhanging in front of the shop.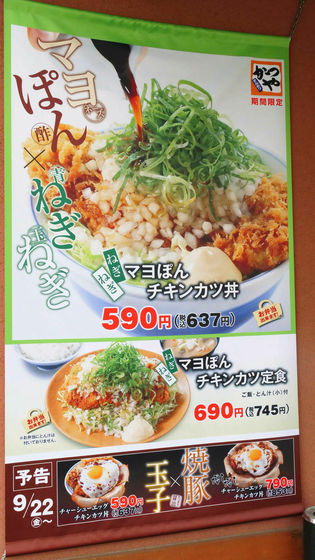 Here is "Mayo Pop Chicken cutlet set meal" with rice and pork soup here.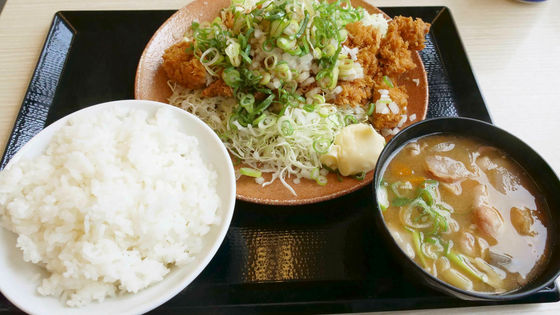 Here is "Mayon Pot Chicken Katsu Bowl". Chopstick chicken full of bowl, chopped onion, green onion.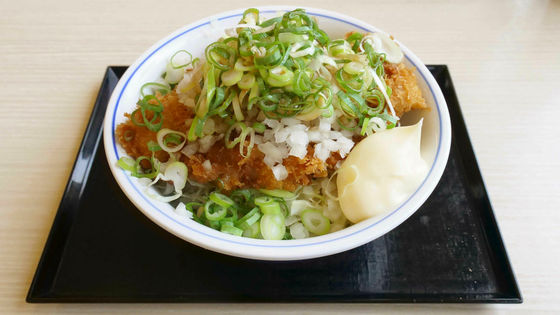 Ponzu was already put on onion and green onion.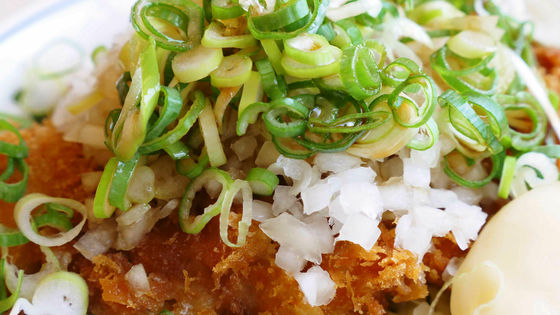 Shredded cabbage under the cutlet.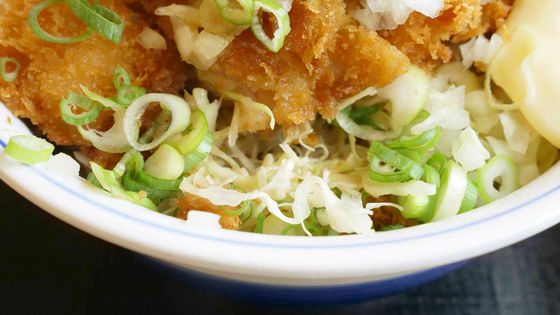 Cut along with onions and green onions. Although it is a deep-fried food, it is easy to eat with chicken's healthy and pomp vinegar, and with the freshness of onion and green onion more chopsticks will prosper. It is pleasant to have a crispy texture of cutlet clothing, onions and green onions.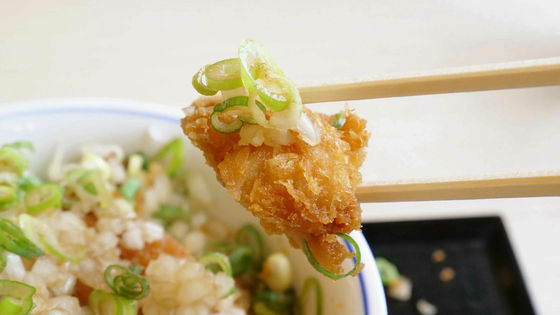 Because bowl of Sumi has mayonnaise accompanied with taste change ......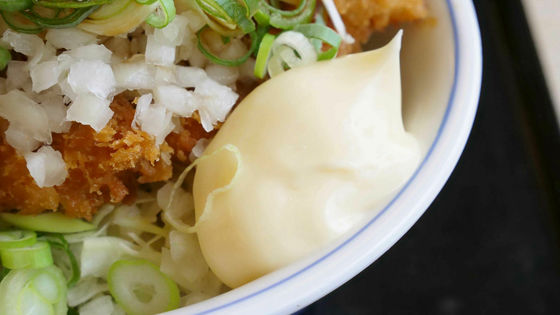 Try putting mayonnaise again. Ponzu and mayonnaise will also fit, but the compatibility of onion and mayonnaise are more perfect than that. When mayonnaise is added, it gives a sense of volume to the taste, so I can recommend it to those who say "I want to eat not only fresh but also freshly!"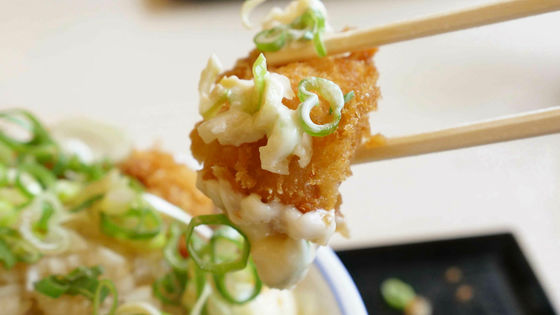 Although there are volumes, chopsticks progressed with spicy sweetness, sweetness and ponzu after taste of onion and onion, and it was completed in a blink of an eye in a blink of an eye.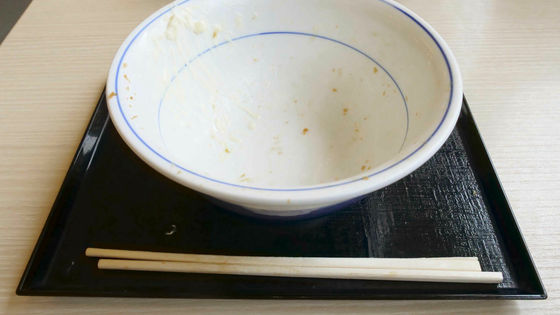 Pickled cabbage, chicken cutlet, onion and green onion in bowl of rice and "Mayo Pon chicken cutlet on rice" on Mayonnaise is 637 yen including tax, with rice and pig soup attached "Set meal pork chicken cutlet"Is 745 yen including tax. The sales period is about a month, but it is said that it will end as soon as inventory runs out. "Mayo Pon Chicken Cutlet" was a perfect product for the lingering heat that appetite tends to decline.