Finally, "Android 8.0 Oreo" new function summary, 2 times faster · "Picture in Picture" etc. overlaying another application on the application with small window etc.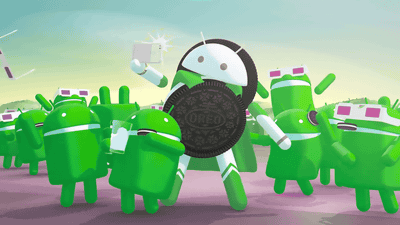 Google is a mobile terminal OSAndroid 8.0We officially announced today and began offering today from Tuesday, August 22, 2017. The codename of the name of sweets attached to Android OS for generations is "Oreo"was.

Android - 8.0 Oreo
https://www.android.com/versions/oreo-8-0/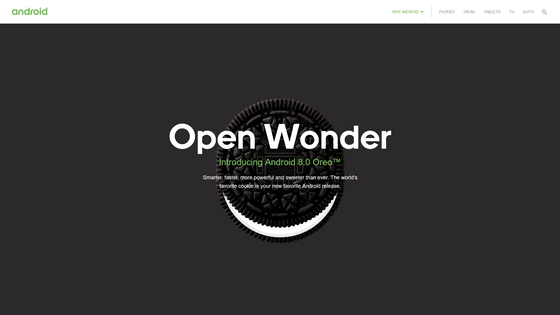 Android 8.0 Oreo has not made a flashy change such as "UI has changed a lot" and "A new function that I have not seen has been added", but it has been changed to make it more user friendly I will.

· Faster startup speed
The startup speed of the OS has been increased to twice as much as the conventional one by measurement using Google Pixel.

· Improvement of background application
By stifle the operations of the things that have not been used in the application that turned into the background to a minimum, things that lead to the reduction of the battery consumption.

· Autofill function
If you enable it by setting, input candidates are displayed in the application that requires login, so you can shorten the time it takes to enter the form.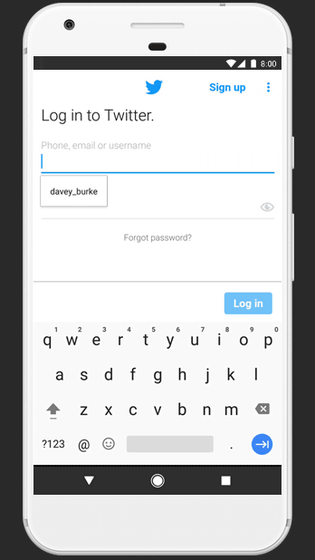 · "Picture in Picture" function
We added the function that you can launch two applications at the same time and display one superimposed like a small window. For example, it is possible to check the schedule with a calendar while displaying video chat in one corner of the screen.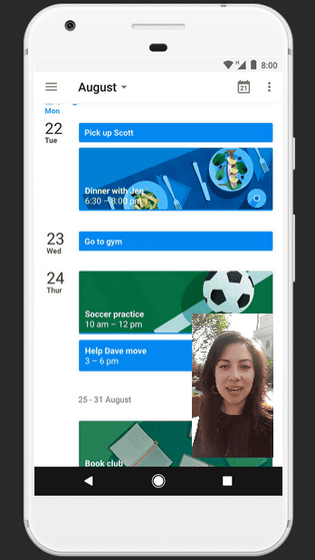 · Notification dot
As a notification from the application, a method of displaying "notification dot" at the upper right of the application icon has been added. If you press and hold the application icon with the dot displayed, you can preview the contents of the notification with the balloon.



·Android preview application(Android instant application)
You can use it easily without installing the application on the terminal.

· Add emoji character
Many emoji characters are added.