On the iPhone 8 that the home button is gone, the concept image "What about the home buttons?" Is outstanding


The next-generation new-type iPhone 8, which is supposed to appear in 2017 when the first iPhone is released from its launch, has been rumored to become a big screen terminal of Bezerores without the home button. Indeed,Data that Forbes obtained from the supply chainIt is believed that home buttons will be discontinued from iPhone 8 by iPhone 8, it is considered to be almost fixed, and instead of the home button the "Function areaIt is speculated that it will be adopted. The design area of ​​the function area will be designed by the designerJohn CalkinsHas woken up as a concept image and it has become an excellent finish.

Concept - iOS 12 on iPhone Pro on Behance
https://www.behance.net/gallery/55819385/Concept-iOS-12-on-iPhone-Pro

New iPhone 8 concept imagines 'HomeBar' for virtual Home button, dark mode, and more | 9to5Mac
https://9to5mac.com/2017/08/16/iphone-8-ios-12-concept-images/

The concept image created by Calkins is an image of what the iPhone 8 (Calkins is called iPhone Pro) with the next OS "iOS 12" will be like, not only around the home button It is.

The home button surroundings are named "HomeBar", and a virtual home button is placed at the position where the home button was placed so far. And you can see that notifications and application shortcuts are placed in the space that was just a margin on both sides of the side. Of course, it seems that the user can customize what to display on HomeBar.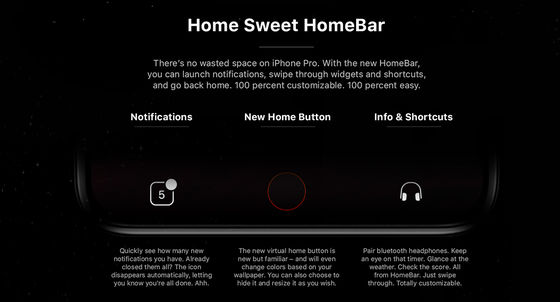 It is also possible to display weather forecasts and timers on HomeBar, make calls, use Siri and adjust the volume. Just by digitizing the home button around, the convenience of the iPhone seems to rise considerably.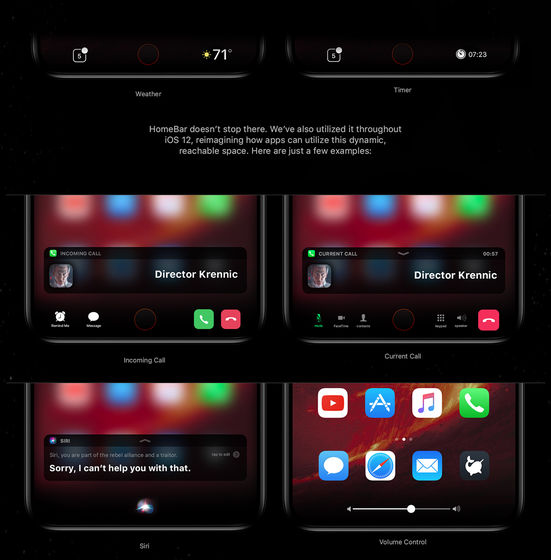 Notifications that can be accessed also from HomeBar are displayed separately for each application.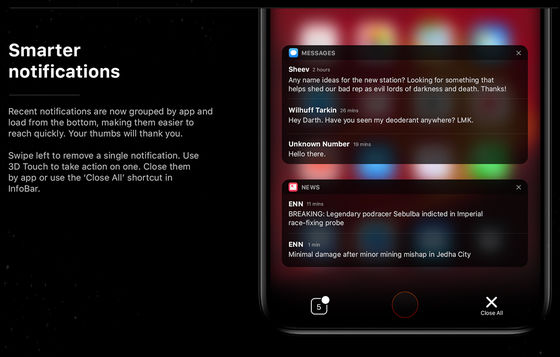 Furthermore, since the next iPhone will be equipped with an OLED display, only important information such as date, time, notification etc. can be displayed on the display all the time. This is the Galaxy series "Always on DisplayIt is considered to be similar to the function.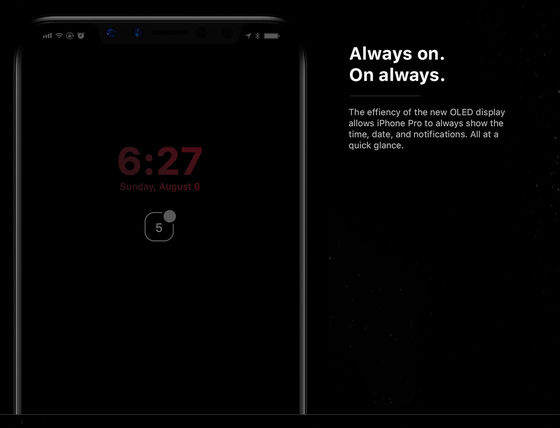 For other applications as well, icons for operation etc. are arranged in the HomeBar area, so you can see that you are using dead space effectively.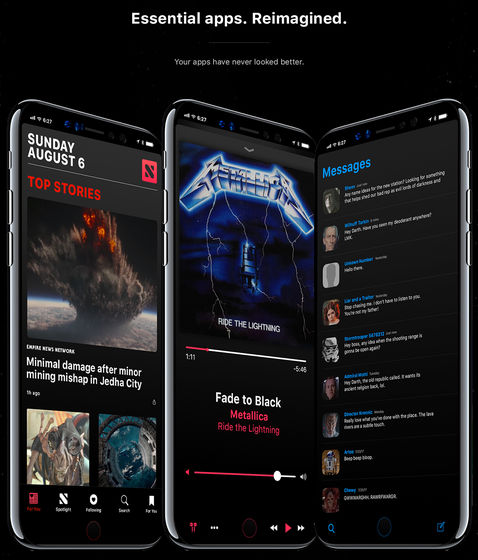 All these are concept images made by Calkins and it is unknown what the actual iPhone 8 and iOS 12 will be, but even if the home button is missing, the limited space on the smartphone can be more effectively utilized It will surely come through so that it will definitely do what Apple will do.