Q & A function which can question and answer information on the place I want to go on Google Maps is newly introduced, how to use is like this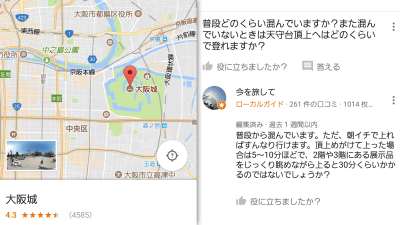 As a new feature for Android version of the Google Maps app and mobile search, Google has released a "question and answer" function that allows you to ask questions and answers about a certain place. It is possible for users to ask information directly wanted, it seems that it is easier to get more information by stepping in than the conventional "word of mouth".

All your questions answered on Google Maps and Search
https://www.blog.google/products/maps/all-your-questions-answered-google-maps-and-search/

In this function, users ask questions on the map where they want to know about places and stores they want to visit, and people who have information and owners of the stores can answer that information. The actual screen is as follows, first tap Osaka Castle with the Google Map application, place a pin ... ...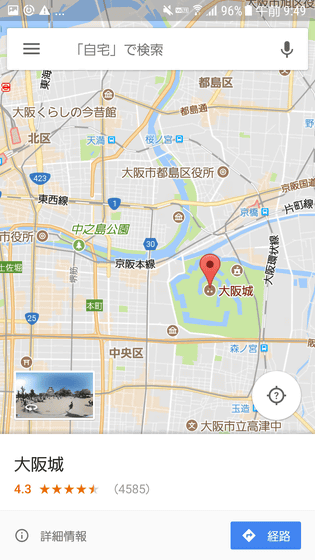 After displaying the details screen, scroll down the screen.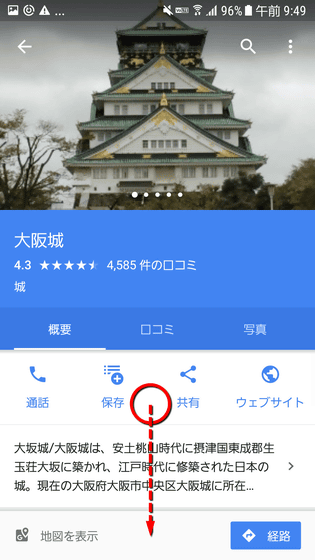 Then, an item "Question and Answer" is newly added, and under it there is displayed a link "see question".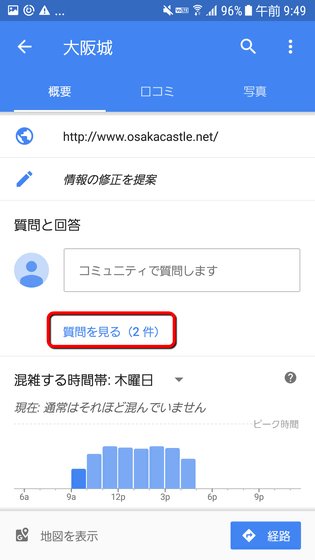 When tapping on the link, questions about entry fee and crowdedness were posted, and the question of crowdedness was answered by people saying "travel now".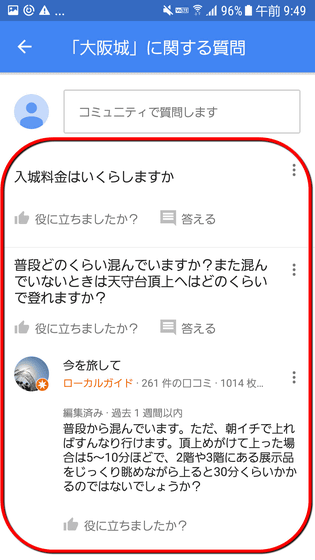 Anyone can make a question and answer for this function, and if the answer is helpful, you can add an evaluation and increase the reliability of the information. We encourage business owners to respond positively to increase the reliability of answers. Therefore, when a question is posted to a certain point, the business owner receives a notification and can answer immediately. In addition, it is said that notifications will be delivered when there is a response to the questioner as well.

In addition, as confirmed at the time of article creation, the item "Question and answer" was not displayed at public transportation facilities such as stations, schools, and the like. Also, depending on Android's device version of the application is different, there seems to be something that is unsupported.