Why is Netflix impatient if you lose Disney and have a debt of 2 trillion yen?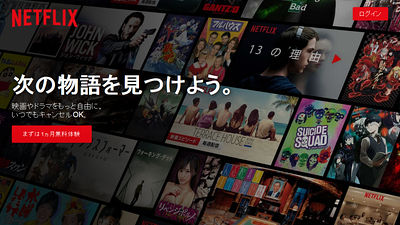 Netflix for original content creationLong-term debt of more than 20 billion dollars (about 2,200 million yen)It is reported that it owes it, furthermoreDisney related works withdraw from Netflix by 2019I have also decided to do.Feud with the Cannes Film FestivalThe conflict with the movie industry also gets enlarged, and there is growing concern about the future of Netflix, but the chief content officer talks about Netflix's management strategy.

Netflix is ​​going to be fine, even with a $ 20 billion debt and a Disney-less future - Polygon
https://www.polygon.com/2017/8/15/16151944/netflix-disney-debt

According to Ted Sarandus, chief content officer at Netflix, he says that "original content" is the key to opening Netflix's future. Netflix has emerged as a problem with Disney and the Cannes Film Festival in recent years, but Netflix has been investing heavily in original content production since 2015, and Netflix has reached $ 6 billion (about 6600 Billions of yen) We spend near the original content. Furthermore, the 2018 budget is scheduled for 7 billion dollars (about 750 billion yen) in a year, and these are secured from the long-term debt of 20 billion dollars (about 2,200 million yen).

Mr. Sarandus says that "Being a big investment in original content production is a strong point before major departures like Disney and Fox begin," but on the other hand as in recent years He also said he was concerned that the tendency of license providers to go away will continue. The goal of Netflix is ​​to make the original content's weight more than 50%, and if it can be achieved Netflix can be reborn as "an additional service of TV" into "an indispensable TV service".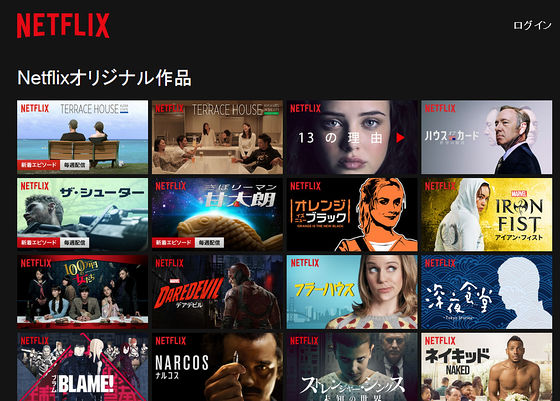 So NetflixConflict with HollywoodWe strive to secure influential people in the video industry so much that "Gray's Anatomy Anatomy of LoveIt is a writer writer who was in charge ofShonda RhymesWe have also succeeded in a long term contract with.

Netflix is ​​also willing to acquire the number of paid subscribers and has won 1.4 million new subscribers in the first quarter of 2017, but said that Netflix's target number has not been reached . Netflix has been using animation andBollywoodWe are promoting the addition of works, but this is a strategy seeking international growth, and we are also pursuing "the attraction of traditional Netflix" excluding original works. At the time of article writing Netflix has more than 100 million paid subscribers, and with flexible management judgment, such as starting investment of original work in accordance with the industry change, even if the major Disney is left, it will last It seems that you can do.