"I've eaten only at a shop" I made "Kurewashi stew" & "Kurewaichi curry" which will be completed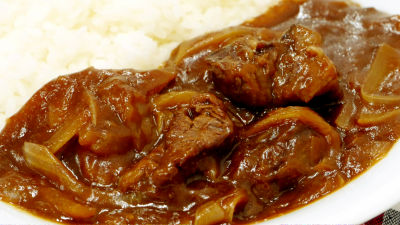 Hall spice roasting & keeping the heating temperature and using the spice flavor as much as possibleConcentrated paste roux "Kurewashi Curry"House food appeared in February 2017. From this "Kurewashi Curry" series, from August 14, 2017 (Monday)"Kirewashi Curry" In addition to the appearance,"Kiwashichi stew" We also offer two types of. I got 3 products, so I tried tasting.

House "Kurewashi Curry" It will be released nationwide from August 14th | News Release | Company Information | House Food
http://housefoods.jp/company/news/news1001001523.html

House "Kiwaichi stew" It will be released nationwide from 14th August | News Release | Company Information | House Food
http://housefoods.jp/company/news/news1001001518.html

Three kinds of paste roux which this newly appeared. From the left "Kurewashi Curry" , "Kawawashi stew" , "Kawawashi stew" .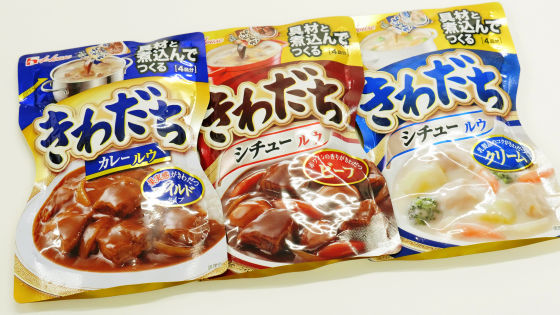 First of all, we will make "Kurewashi Curry" .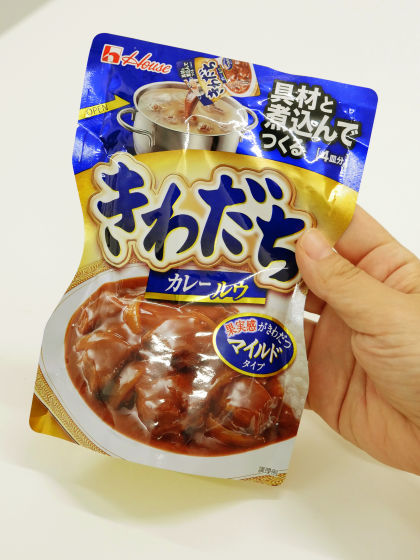 When I looked at the raw material name on the back side of the package, the sugar / chutney was in the front, and in addition to beef tallow lanol mixed oil, roasted spice oil, curry powder, miso, tomato paste, roasted coconut paste, roast onion powder, Chicken bouillon, garlic powder, etc., the names of various ingredients line up. The calorie is 126 kcal per dish.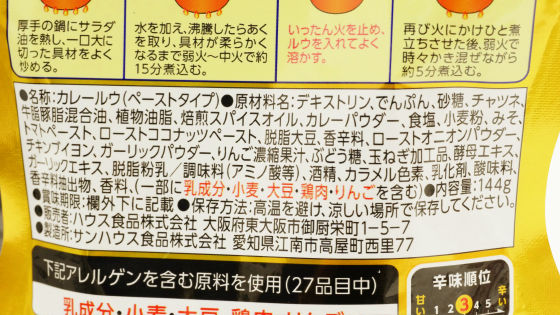 When opening the package, the scent of spice such as cumin etc. spreads. Paste looked like this, because it contains oil, I could get out with Tsurun without sticking to the inside of the package.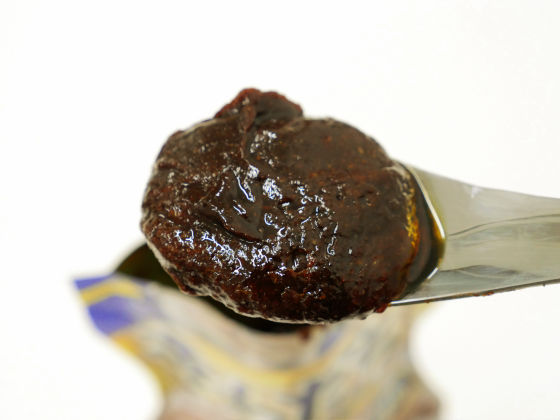 "Kurewashi Curry" described on the back of the package is simple material, meat, onion, water and so on.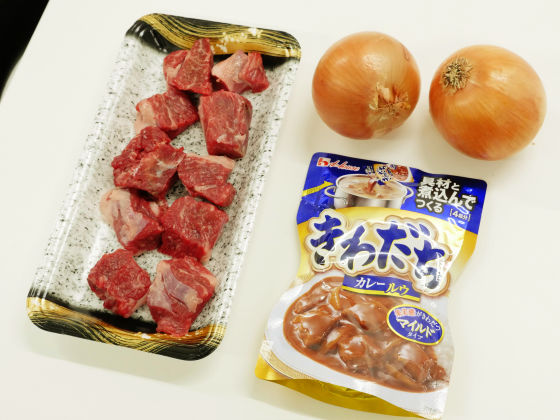 First of all cut the material bite-sized ... ...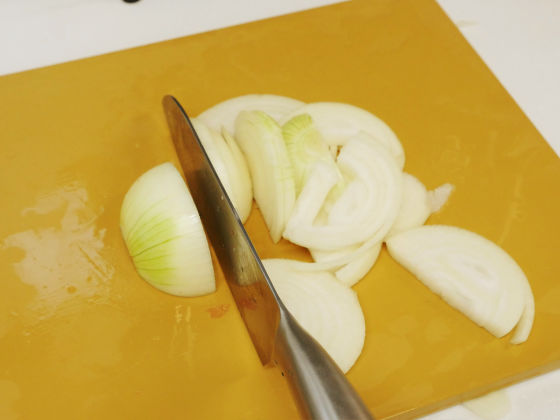 Fry the ingredients well with 1 tablespoon salad oil.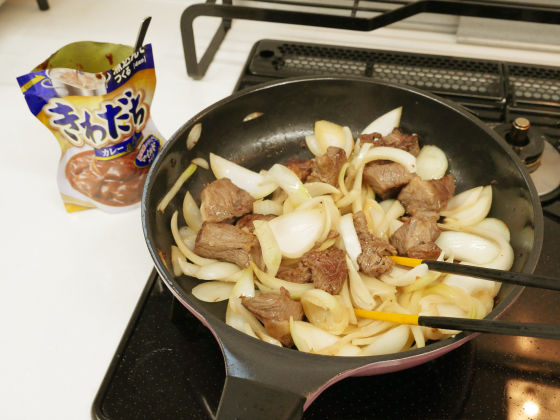 Because the package of curry curry is autonomous, it is very convenient in that it does not pollute the workbench even in the opened state.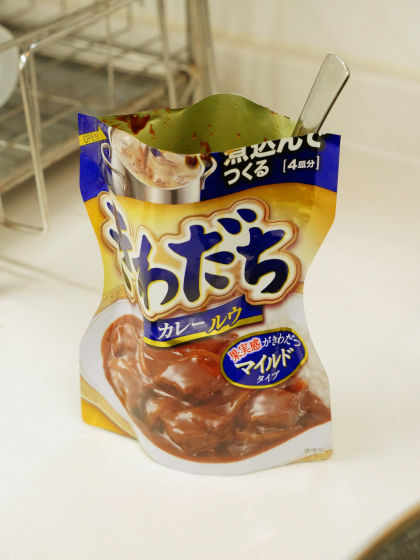 When the ingredients are thoroughly cooked, add 500 ml of water to boil.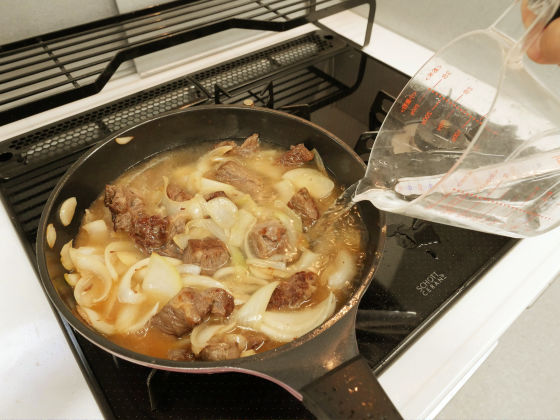 Take the Aku ......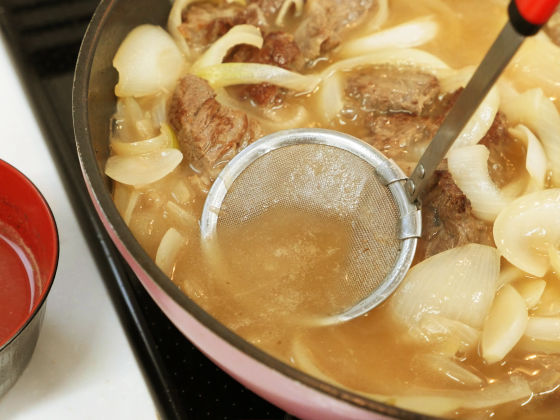 Heating for about 15 minutes at low heat to medium heat.



Stop the fire once at the time, put roux and stir thoroughly.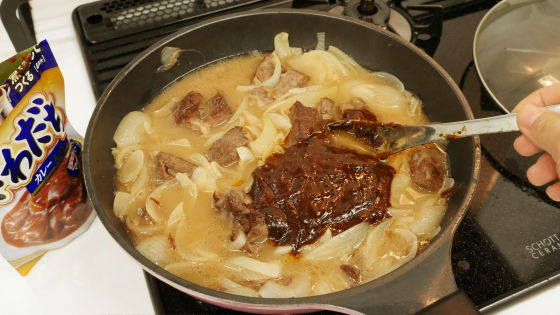 After heating for a further 5 minutes with a low heat ... ...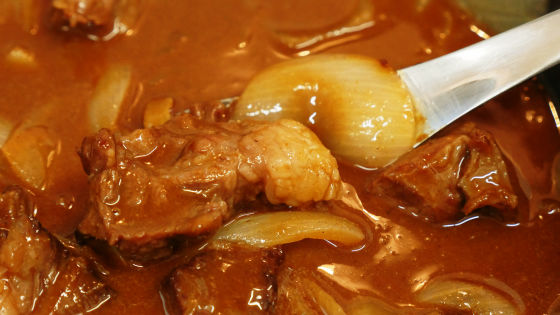 Completion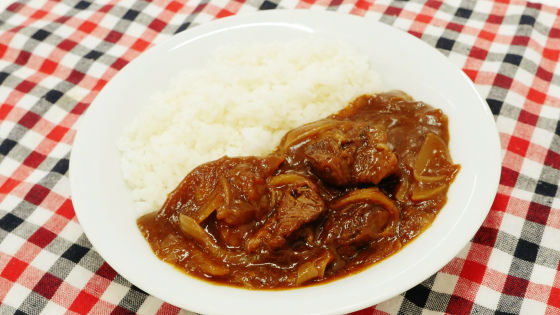 When I ate it, I knew somehow from the order of the raw material name, but first I felt "sweetness". However, it appeared in February 2017Concentrated paste roux "Kurewashi Curry"It is different from spicy tomato, fruity sweetness such as tomatoes and chutneys was outstanding. I feel the presence of spice as a aftertaste, but it is not a spice as a simple spicy but a complex flavor such as cumin or coriander spreads in my mouth. Perhaps it is not enough for those who say "I want to eat curry while sweating!" But spicy is suppressed, but finished in a spice curry to feel the taste of the material more firmly .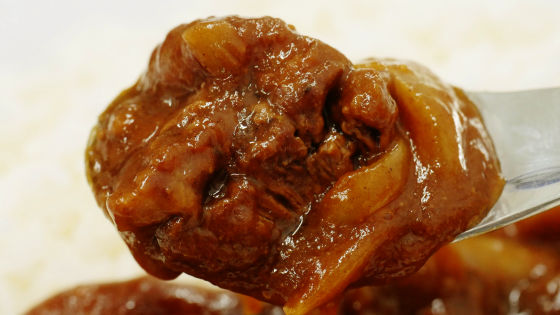 We will also make two new stews that appeared in this manner.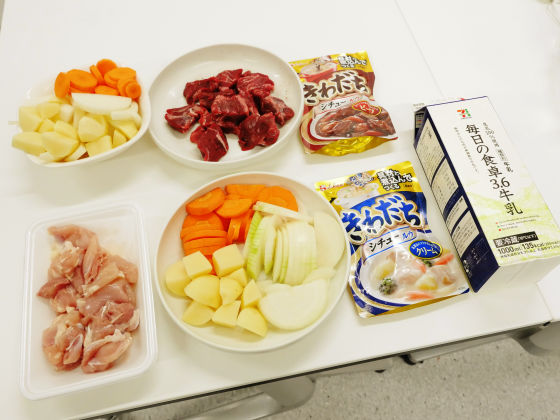 "Kiwashichi stew" is like this.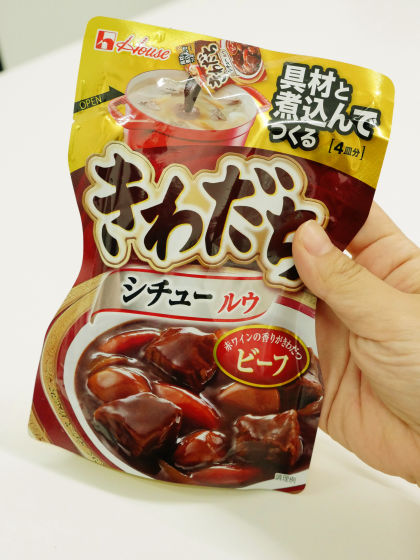 As a result of looking at the name of the raw material, beef tallow oil, wheat flour, beef extract, red wine, demiglace sauce,Bouquet garniWestern-style materials such as seasoning oil are lining up. Calories are 138 kcal per dish.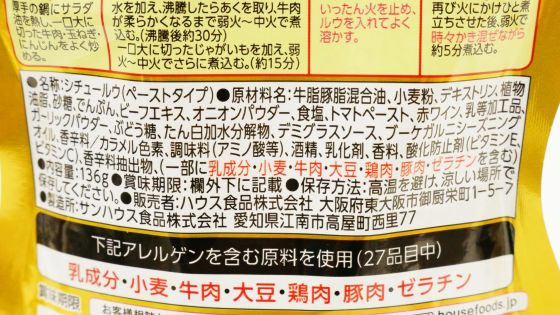 And this is "Kawashichi stew"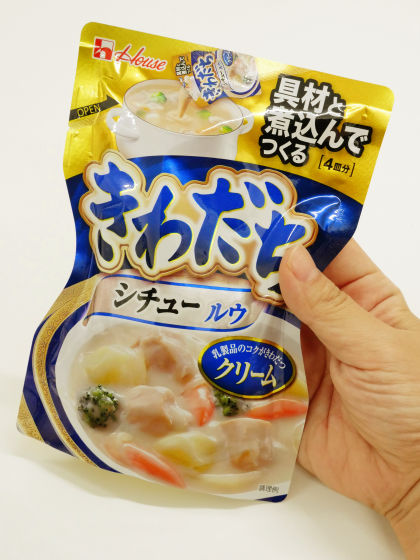 White roux made from wheat flour & butter, reduced water syrup, processed cheese, white wine, cream cheese powder, natural cheese etc Cheese-related name had lined up many raw materials name. The calorie is 107 kcal per dish.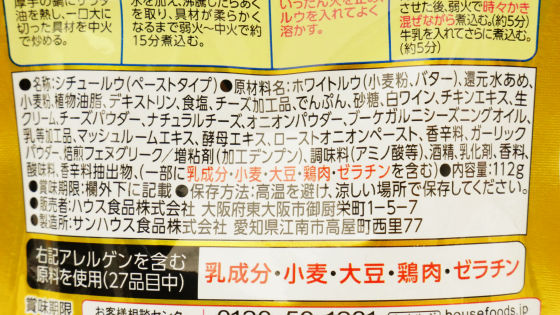 First of all, fry each ingredient with 1 tablespoon salad oil.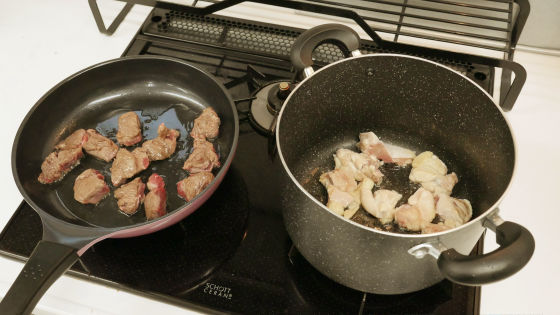 stirs chicken, onion, carrot and potato all together ... ...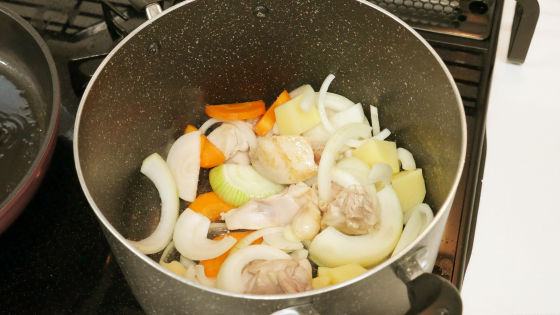 stirs only beef, onions and carrots first, and keeps the potatoes for throwing in later.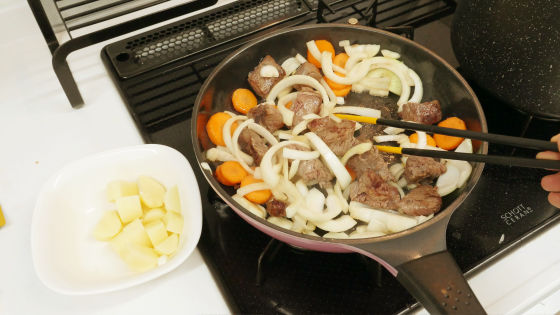 Once the ingredients have been thoroughly cooked, add 700 ml of water to a frying pan of red bean curd, 450 ml of water in a pan of dairy product rich cream, and boil it once to get rid of it.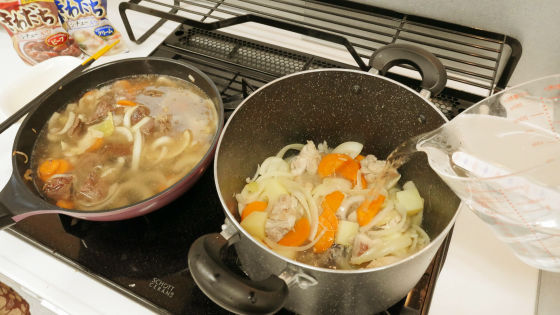 Drop it from medium to low heat, is 30 minutes, boils for about 15 minutes.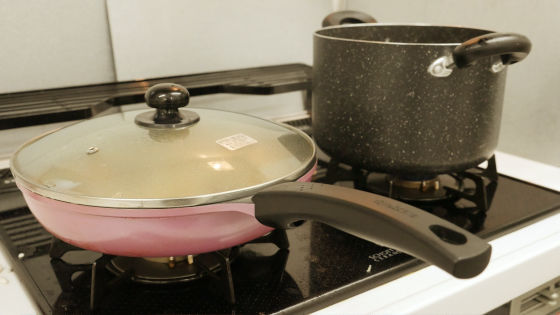 As we finish boiling the dairy product rich cream, put roux in a pot and put it on a low heat for about 5 minutes. Ruu of is a miso-like appearance.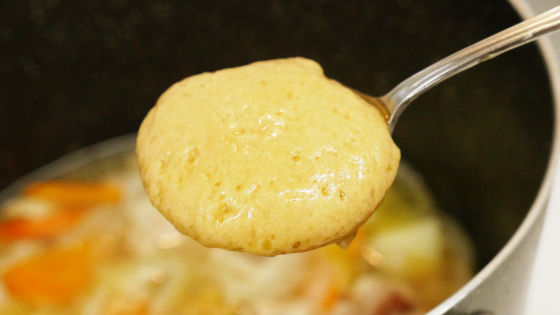 After further adding 200 ml of milk and heating for 5 minutes ... ...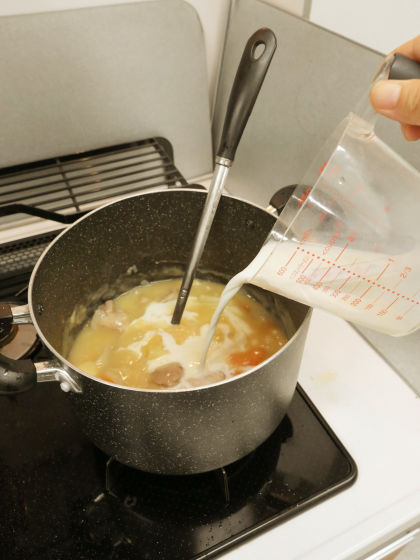 Completion of cream stew.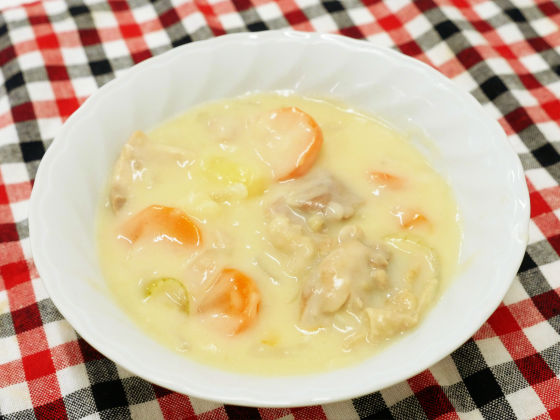 "I understand the theory that reducing the damage caused by heat to not spoil the spice flavor, but I thought what would change when I made the stew's rou with the same recipe?" When I ate it, In a word, "Flavor is Yutaka". It is quite rich and you can feel the taste of natural cheese directly. There is also a scent like wine, cream stew is a classic menu favorable to children, but it is rather a finish for adults.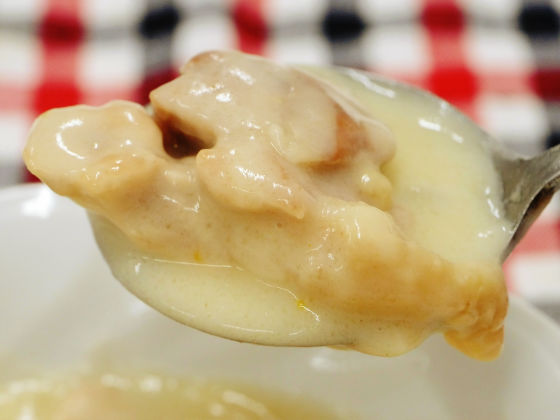 On the other hand, puts potatoes in 30 minutes and continues heating for another 15 minutes.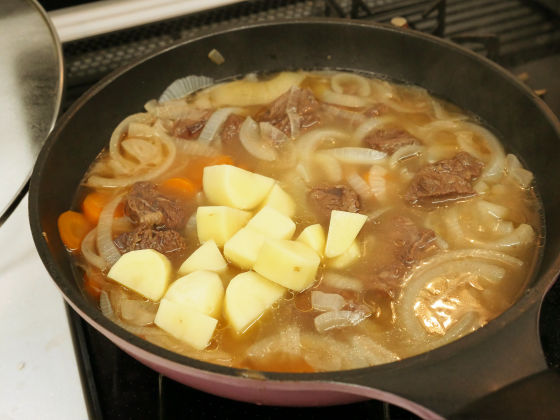 After 15 minutes, turn off the fire and throw the roux ... ...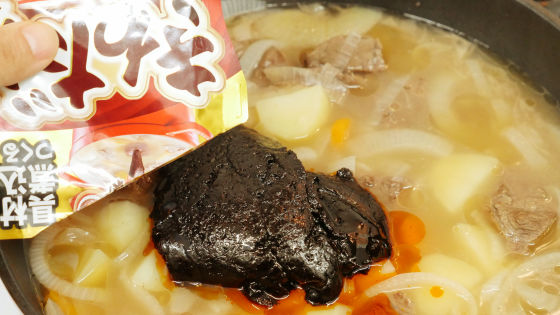 Heating for 5 minutes with a low heat.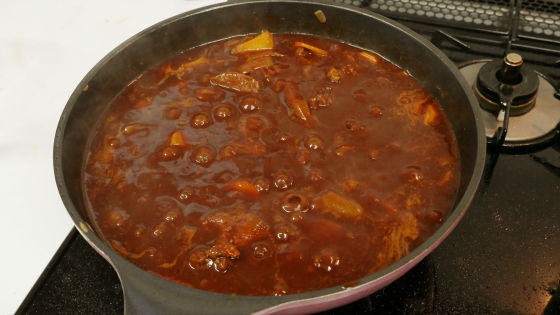 It is completed. Cream stew was boiled for 15 minutes + 5 minutes + 5 minutes 25 minutes, but it took 50 minutes + 30 minutes + 15 minutes + 5 minutes 50 minutes.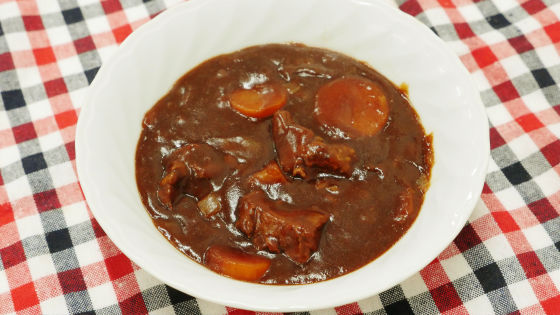 However, as it took a long time, from the editorial staff who tasted, "This is delicious" "It's a taste of a favorite Western food store's beef stroganoff, I have eaten this taste only at a shop." "Rice It is a waste to eat with, I just wanted to eat it alone, "he said. The beef taste is condensed in the stew, the demiglace sauce and the red wine are creating a complicated & rich flavor, and it is a flavor that draws a line with the beef stew of the house surely eaten.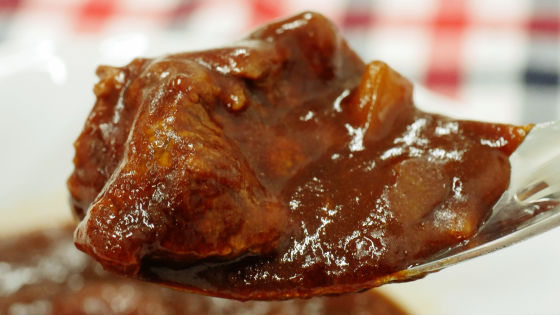 In addition, "Kurewaichi Curry" "Kawawashi Stew" is an open price with 4 packs in one pack. It is on sale from Monday, August 14, 2017.