"Spider-Man: Homecoming" It was a youth super hero movie that thoroughly studied youth and gakuen's things, not just superhero movies, interview with Director John Watts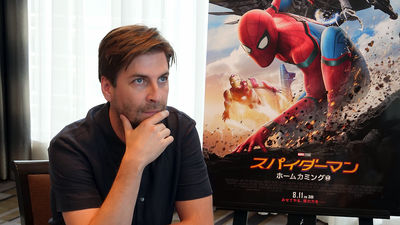 Amekomi Hero "SpidermanNew movie "Spider-Man: Homecoming"Will be made public in Japan from August 11, 2017 (Friday, congratulation). The directorCrown"COP CAR / Cup car"ofJohn WattsThis is the first time to supervise big titles that cost huge budget. I tried directly to ask questions about what kind of person the director Watts was given to reboot the popular series and how he challenged this work.

Movie "Spider-Man: Homecoming" | Official Site | Sony Pictures
http://www.spiderman-movie.jp/

Director John Watts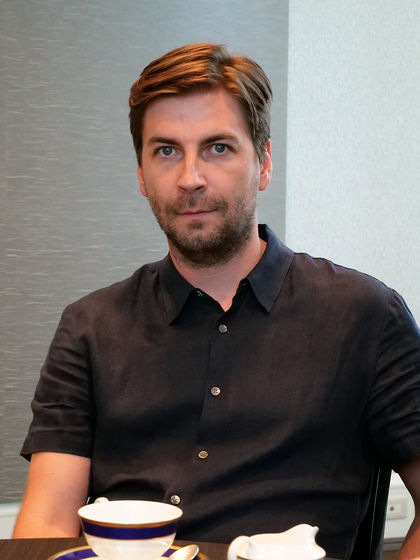 GIGAZINE (hereinafter, G):
"Spiderman" has been made into a movie by various famous directors. Did you feel the pressure when you were asked to talk about the director newly?

Director John Watts (Watts):
Naturally there was tremendous pressure, but as I thought about such things, I could not do anything (laugh), for the time being I forgot that for the moment and I just wanted to make the best stories I could, the best movie I could I focused on. Afterwards, I was able to enjoy myself in the eyes of the audience than anything else and had a feeling that I would become the best fan, so I tried to bring my mood there.

G:
This work was masterpiece which is going to develop swiftly according to the progress of the story. Watts supervision has also been in charge of the script, but please tell me if there is an impression of when I read the script of the final version.

Watts:
Actually, Marvel's way of doing is "There is no completed script", and we are constantly working on it even while shooting until the shooting ends. So, as you go forward reading the completed script from the first page, "I was able to do it well, so let's not take a movie" and I have been writing it since I started taking pictures.

G:
This time, I played VillanMichael Keaton's performance is tremendously impressivewas. Was that the same as the original policy? Did you have instructions from the director or a proposal from Michael Keaton "Let's make it like this"?

Watts:
There are scenarios that serve as the basis for the development of big scenes and serifs. Of course, there was a proposal from the actor saying, "Is it better to do something like this a bit more?" Trying it out, making yourself flash on the spot and "directing like this" There was also. Basically, it is like a screenplay, and it is a feeling that there is also the atmosphere and feeling on the spot that you are promoting.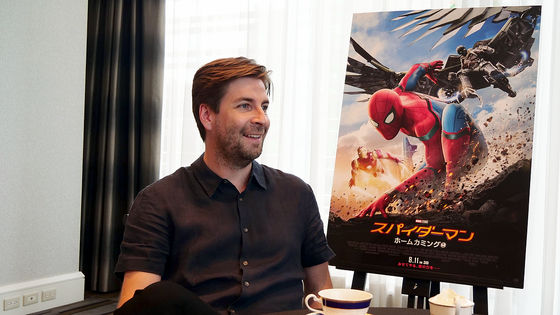 G:
I think that many people will be involved to build up one form, but as Director Watts imagined the last completed form? Or, when you are taking a picture, there is a part to leave it to the place of the place to some extent, will you think about and build it up later?

Watts:
As for me, the main part of the finished movie is drawn firmly in the head, and I am doing the job of bringing the spot to the closest form to it. Among them, trying various things and doing it in the atmosphere of the place, you have to be careful "to bring out a sense of unity." And it is "It is finished as a work of tone that I was aiming for". I always check it and finish it up to the last while I am careful. There are also some shots in the middle, "It has not changed at all from the time of preparation." One is a scene where a car is headed to a dancing party of a homecoming party, which is a shot of a story that is painted by himself, from whatever from framework.

G:
It is a very impressive scene, it's wonderful.

Watts:
Another scene where best friend Ned knows that Peter Parker is Spider-Man. That scene is the same as the schedule of the camera, movement of the camera, how to divide the frame, all from the beginning.

Left is Peter 's best friend, Ned.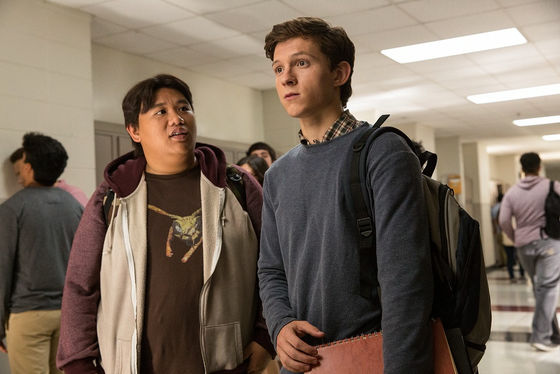 G:
It's was so.

Watts:
On the other hand, Robert Downey Jr as Tony Stark was an ad lib master. I can not tell you something I can not tell you "on the way while doing something" (laugh), I asked them to do as I wanted, and I thought many interesting lines on the spot .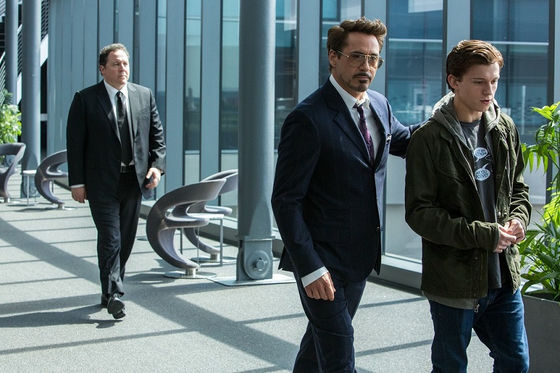 G:
In creating a work, what was more difficult than I thought, what I did not get along well as expected, and what were the points that worked better than I anticipated?

Watts:
The most difficult thing was that I had never worked on such a large scale work. The shooting period is long and the shooting of the day is also long. Taking it with the same tension from the first day of shooting to the crank up physically and mentally, maintaining the stamina was extremely hard. Surprisingly easy was the treatment of Robert Downey Jr (laugh). I've heard various rumors beforehand, such as "He runs so runaway" or "It's a rather difficult-to-handle actor", but there was not such a thing at all. He is professional and professional, he has a very good sense of humor, I have worked fun together with myself so much with the wavelength.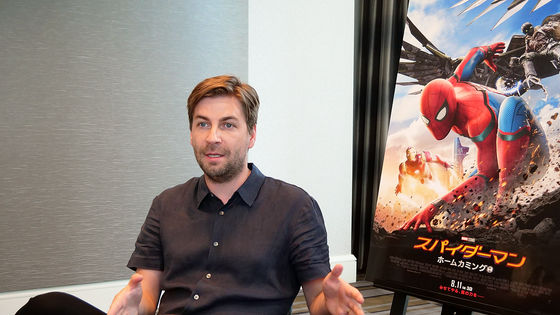 G:
Compared with Watts' previous work "COP CAR / CUP CAR", I think that the scale of all the budgets and the number of staff has increased in this work. Compared to past experiences, what was the difficulty unique to "epic work"?

Watts:
I decided to partition hundreds of staff, but it was far easier than when I was taking a low budget movie by myself. Everyone is the top class top class in the industry, so I feel like "leave it to each department" rather than "bundle up". Because I trusted that everyone would do the best work, it was a novelty for me at all. Previously, when two budget works taken by myself were taken, the team is a director and producer, over. So, we had to do everything with two people, "There is not anyone to ask for help," I wonder if they will do it for a while? That is because there are staff who can help hundreds of people, as soon as they say "I want this" or "I want that one" (laugh)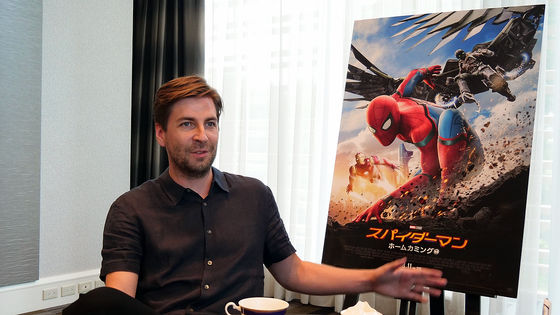 G:
Now that there are lots of impressions on the Internet when you publish the work, some people find it damaged by seeing it. When I looked at this work, I felt that net-type neta is very excellent and I am grasping something like a hook of how to go out with the net, but as a movie director on a net review · Do you keep a way of associating with criticism and criticism?

Watts:
Since I was a YouTube generation myself and it was about starting my career as it uploaded videos to YouTube, I heard that each comment is not deeply understood ... ... Do not read disgusting things Is that it? To the last, it is what someone strangers wrote, trying to catch it without regard as a personal attack.

G:
Just as I mentioned right now, Director Watts himself, using the name of Director Eli Ross without permissionPublished a horror movie fake trailer on YouTubeThen it really became a work called "Crown".

Movie "Crown" trailer - YouTube


Posted on "Horror Communications"Interview with Eli RothAccording to Director Watts "Thank you for not appealing!", Director Ross answered, "It's Hollywood here, because it is because money is profitable!" I heard that there was something like a supervisor of the big title "Spider-Man: Homecoming" in this way.

Watts:
The interchange is still continuing now and "Spider-Man: Homecoming" has also been completed in completion. That's why Ross was talking about like "I can already play" Revival Theater of "Crown" thanks to this "? Actually, "Crown" is published in theaters in Japan in 2015, but in the United States it has become a video-through work. He seems to want to release theaters by themselves, so this time, because my name was sold by being a director of "Spider-Man: Homecoming" this time, it says "You can not do it now" (laugh)

G:
Do you have any advice that you can understand it because you became a film director who takes a masterpiece like this and that you should aim for a film director like yourself, "Should I learn to do something like this now?"

Watts:
It is "to gain experience." Anyway, I will try it, because I can do anything from movies to shoot a lot. It is the best way to learn by doing various trial and error on your own, so taking anything from anything, shoot a lot. After that, it was the same as for myself, but to find a group of friends with taste and wavelength matching, even a small number of people, so it is important to connect them. It is also important to find a close friend who can make something like "a pair of people", "This person is a camera", "Creating a recording is that person" crew.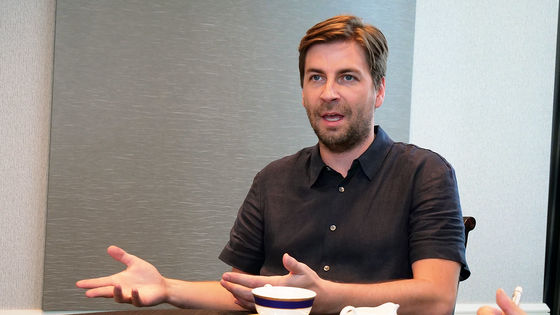 G:
In the case of a director, how did you find that close friend?

Watts:
I became friends during movie school I attended. Now they are also making movies.

G:
Although any person thinks "I want to make fun things", I can not quite accomplish what I expected. From the experience of the director, what do you think is important for it to be completed?

Watts:
First of all, I will not give up. The most important thing is tenacity, perseverance. At the same time, technical aspects are also important. As you mentioned, although the head is finished tightly thought "I want to take this kind of movie", actually to try to take the "What this is!?" And you ever become finished is something completely different. At that time, I can not complete what I want to make unless I know why the vision in my head and what I actually make is different. To that end, I think that it is important to learn and understand the fundamentals of technology and movie making properly from the technical aspects, movies.

G:
I received it during my workInterview with Variety"I was thinking of shooting the growth tale of high school students because I was watching all kinds of movies, so it was probably pretty well prepared to make suggestions about the growth tales of high school students" Although it was written, what kind of movie did you influence this work as "a growing story of a high school student"?

Watts:
In this time, for research, it may be that "I may have seen all kinds of youth movies that exist in this world", it was the 1960's "Fahrenheit 451"I saw many things of youth and school girls. Although some have looked back, others have seen it for the first time, but when it comes to youth who is now 36 years old, John Hughes' director's work in the 1980s comes to mind first. Actually one cut appears in the movie "Ferris hurriedly by the morning"And,"Breakfast club"Personally likes the most"Pretty in Pink / Lovers' street corner"is. The rest is a bit of a minor movie but "Rocket ScienceIt is also very affected by the TV series and "Freaks and Geeks"In Japan, it is a minor program broadcasted with the title" Freaks school ", but it can be said that it was influenced by such all kinds of youth stuff.

G:
I think that junior and senior high school students who are now in the youth are sure to come to see.

Watts:
Just like John Hughes's work for himself, now junior high school students and high school students see it and they are engraved in everyone's memory as "a youth superhero movie's decision version" and I am very happy if it becomes my favorite work .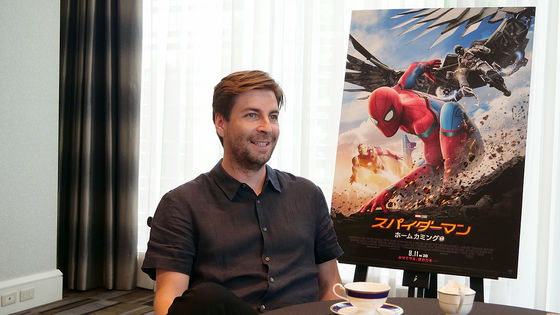 G:
I see. Thank you for talking with us today.

Movie "Spider-Man: Homecoming" Japanese Dubbing Trailer - YouTube


◆ Work information
Director: John Watts ("Cup Car")

Tom Holland ("Civil War / Captain America" ​​"The Battle with Wholesale")
Robert Downey Jr. ("Iron Man" "Avengers")
Michael Keaton ("Batman", "Birdman" or "An unexpected miracle caused by ignorance")
Marisa Tomei ("Wrestler"), John Favreau ("Iron Man")
Zendeyer, Tony Levorori ("Grand Budapest hotel")
Laura Harrier, Jacob Butteron
August 11, 2017 (Friday · Friday) National Road Show
July 7, 2017 nationwide release
© Marvel Studios 2017. © 2017 CTMG. All Rights Reserved.