A terrible brave appearance of the American camp robot "Eagle Prime" fighting Japanese huge robot "Kuratas" is released in movies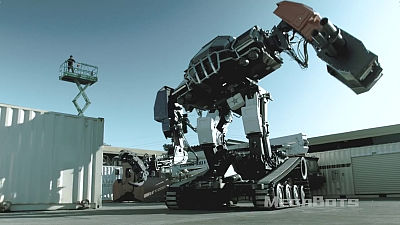 In Japan-US robot confrontation where Japanese Aqueduct Bankers and America's Megabot compete for "the strongest robot", a new robot that Megabots faction seems to put into battle "Eagle Prime"On YouTube.

AMERICA'S GIANT FIGHTING ROBOT - YouTube


Iron-made framework and hydraulic system thick pipe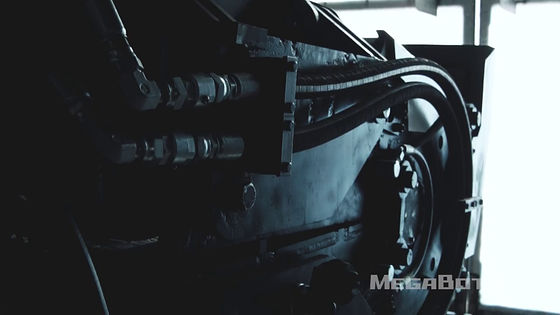 Gun barrel that fires something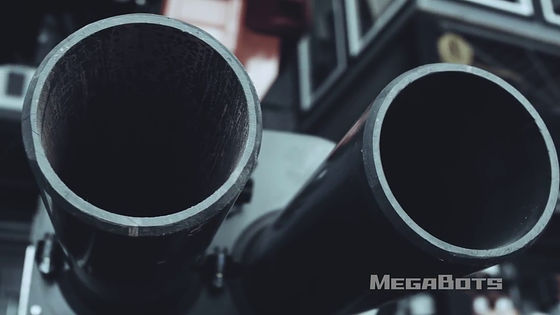 And the crawler which is supposed to be used for movement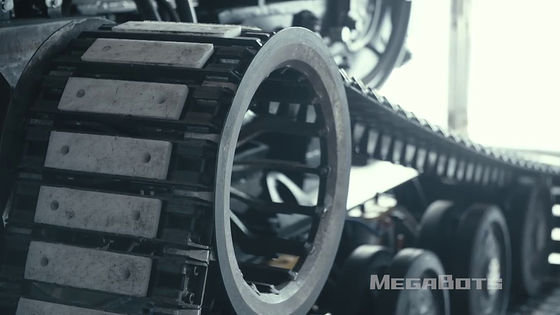 Start up the machine ......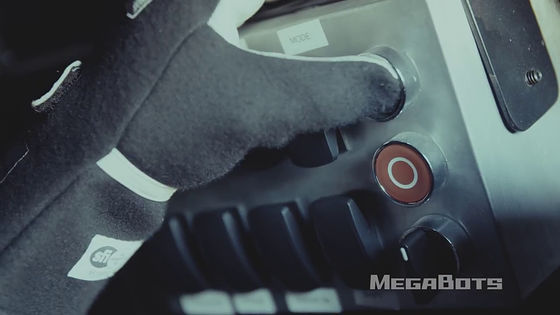 Pilot to close hatch of cockpit.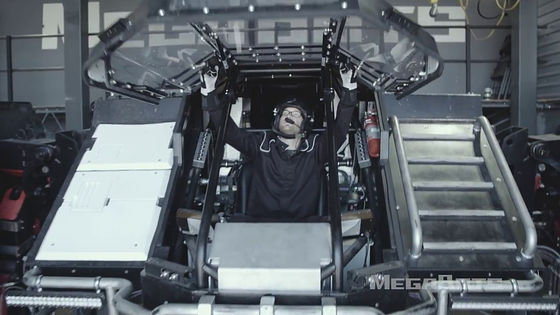 Eagle Prime seems to be controlled by two pilots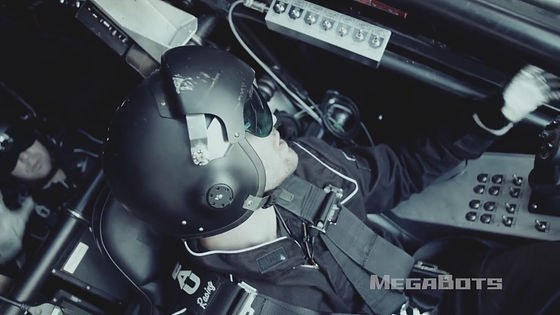 Open the door of the hangar ... ...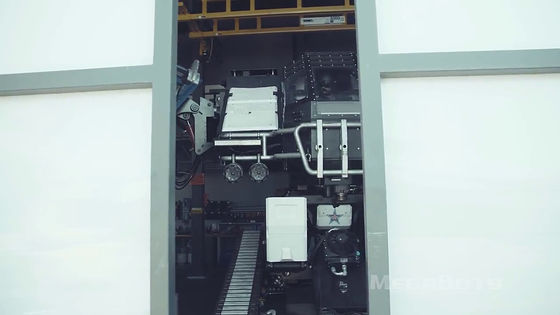 Leave to test field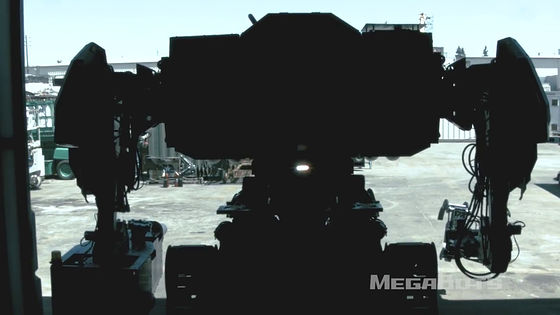 Instructions saying "Good, get up" are flying from a person who is a commander.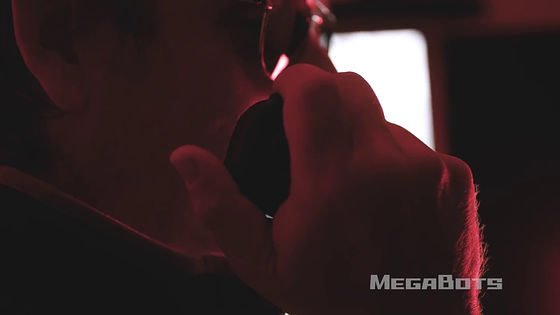 Eagle Prime stretching out his legs while answering "I was waiting".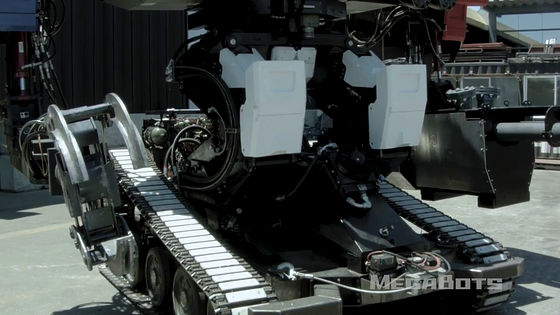 In the foundation part, Chevrolet 6.2 liter V8 engine which hits 430 horsepower "LS 3Equipped with. By the way, the price sold by Chevrolet is 8188 dollars (about 900,000 yen).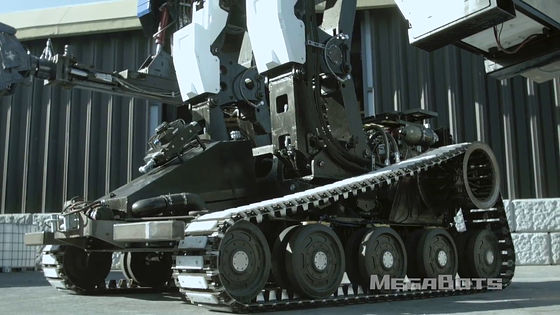 Eagle Prime stands up. On the right hand is a huge three claws and on the left is a gun barrel like a machine gun.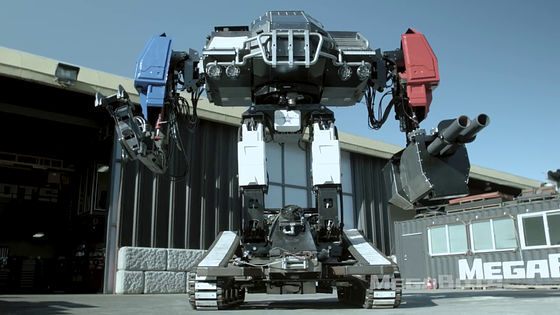 From now on, this test field appears to be a test that took a real battle.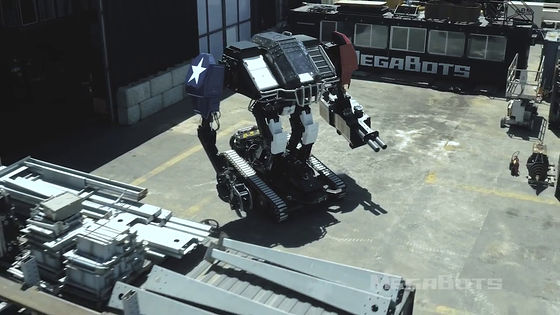 First of all run a slalom course that was partitioned by a container ......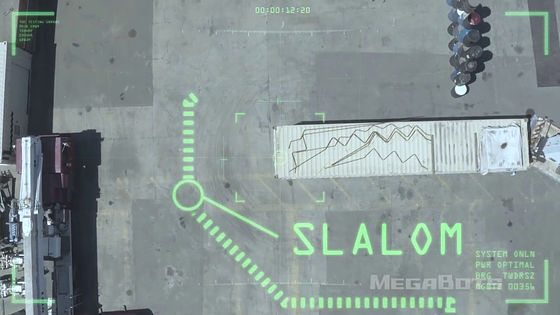 Next, break through the barricade placed on the course.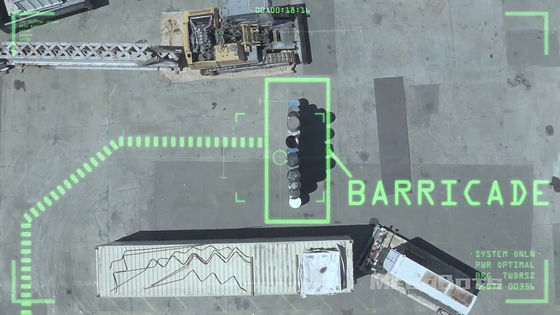 Finally, it is a three-pronged test of attacking targets that are considered to the opponent.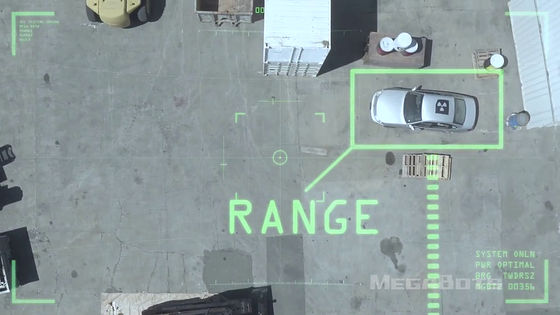 Eagle Prime to start running with the explosive "Dororororo" like the V8 engine.



Tilt the upper body inside the corner, while balancing the cornering.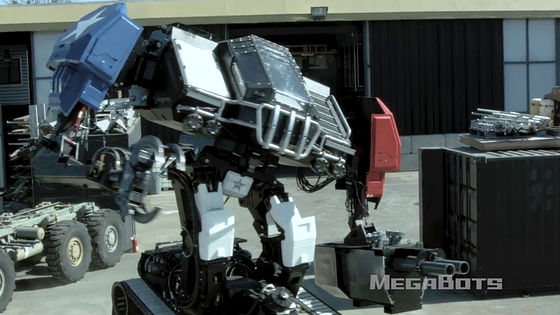 On the back of the foundation, there are several huge fans that are supposed to be used for cooling.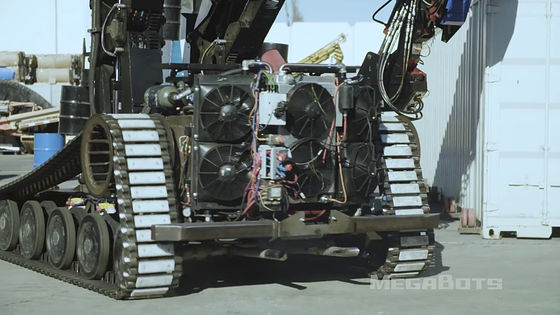 After clearing the last corner ... ....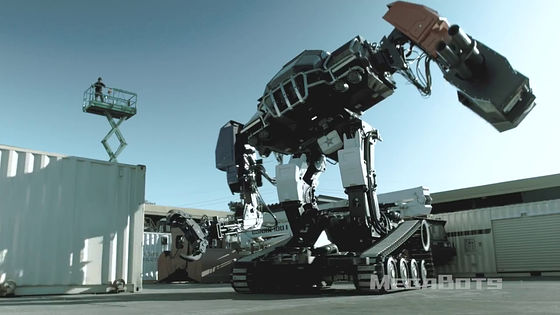 Barricades appear.



Twist the upper body, advance with the right arm in front ......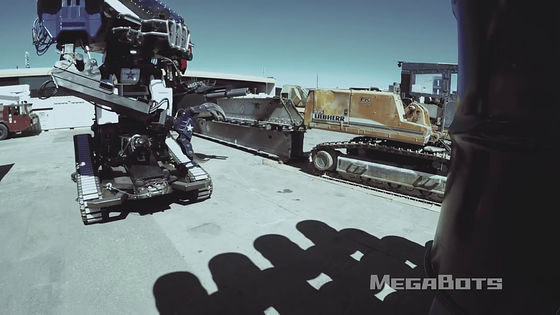 Dogan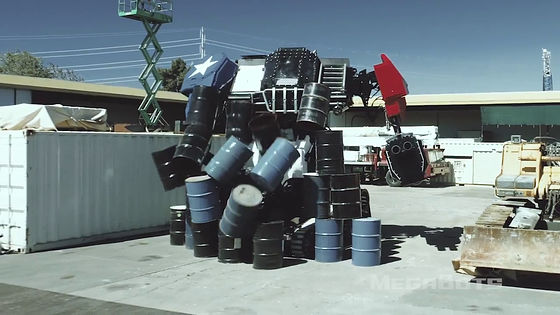 Blowing drum can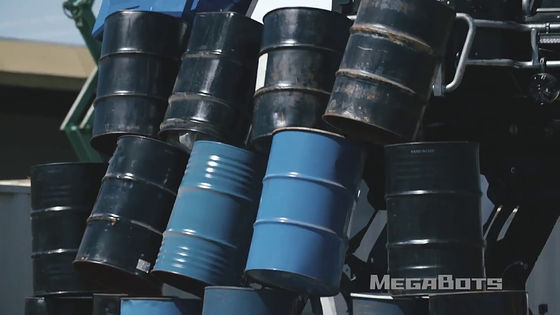 But it seems that drums are empty and not so impressive.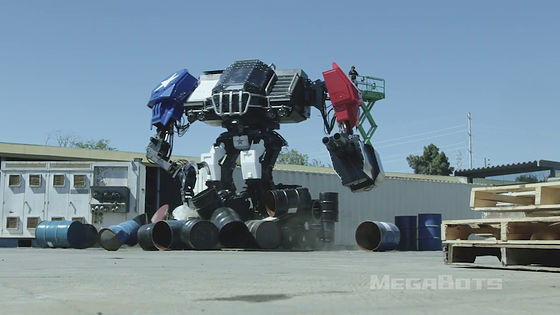 Apart from that, I reached the shooting location which is the last task.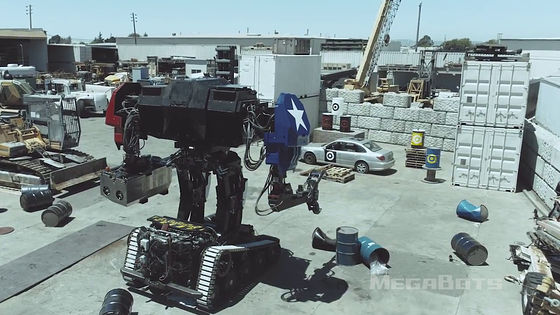 It seems that five drums and cars are targeted.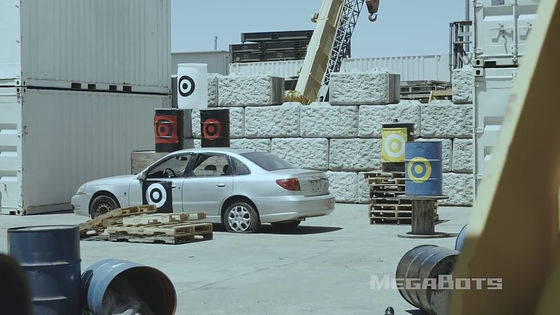 Aiming ... ....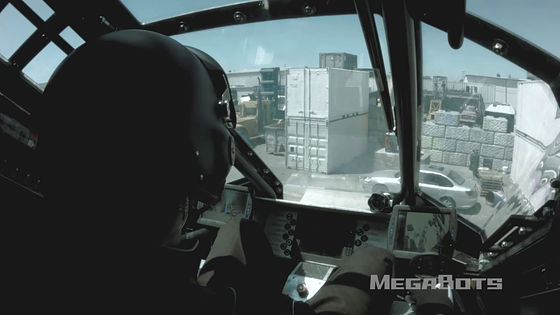 Bob!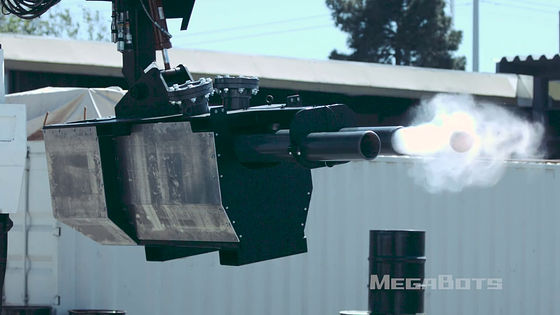 A bullet hit with something like a paint inside! As the drum can be dented, you can see that it is quite a shock.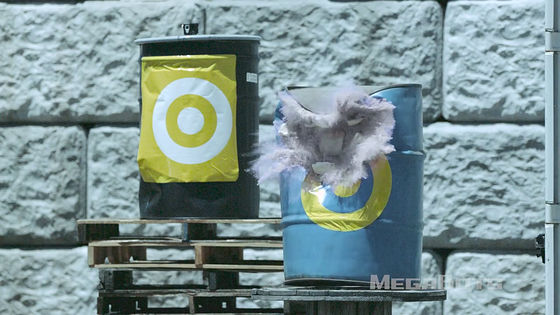 Destroy drums one after another.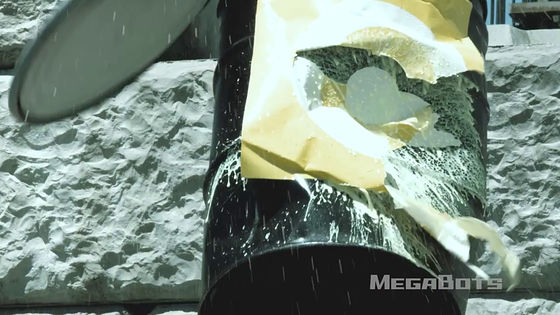 However, it seems that the fifth drum was removed. Since there is only one remaining ball, I will set aim for the car.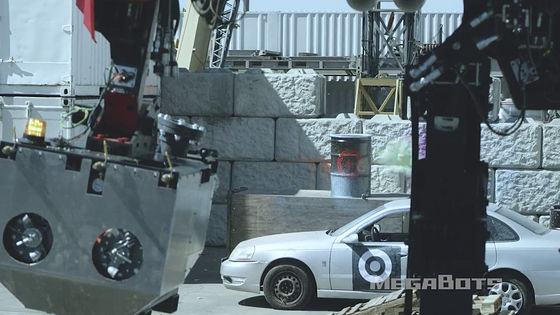 And firing bullets. Production with flames rising.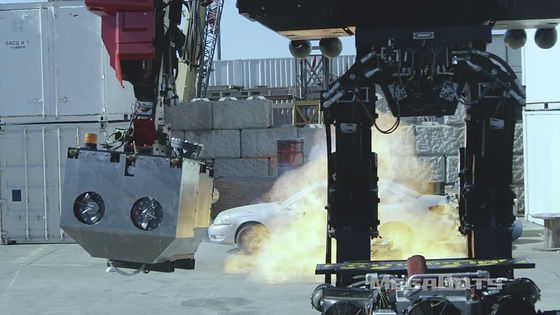 To the pilot "Makeover!" And crazy dance ......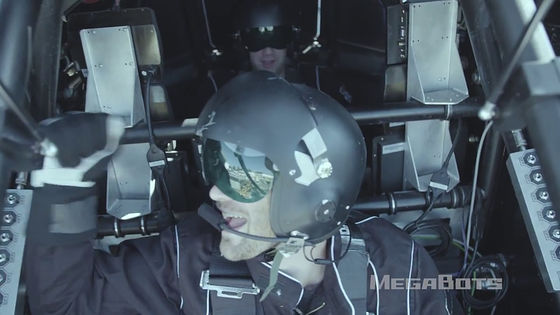 Communicated from the commander "Eagle Prime well done, there is one more one" demon.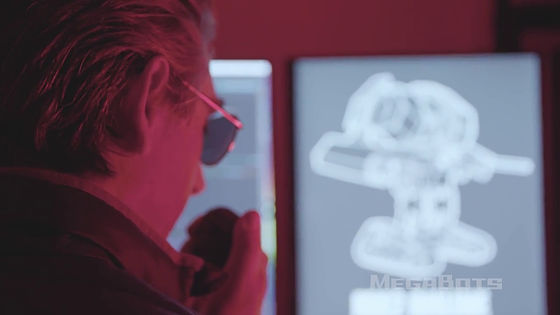 Apparently, it seems that Eagle Prime's first generation robot "MK 2" (Mark 2) will be launched.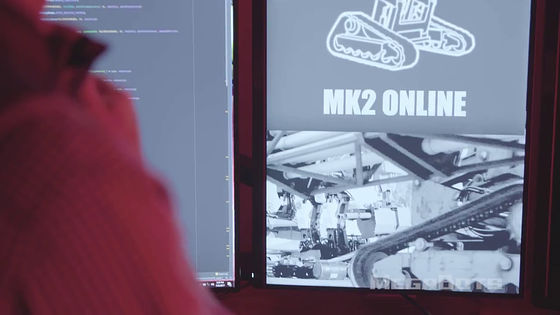 An MK 2 robot that showed us before Eagle Prime.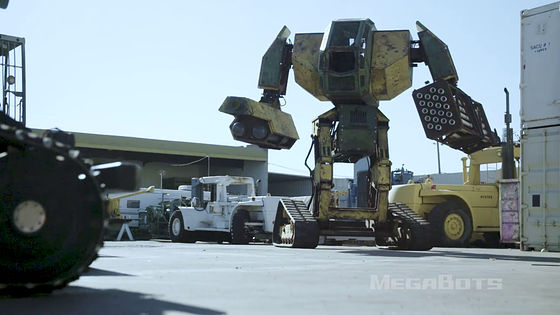 Aim at the barrel on the right ... ...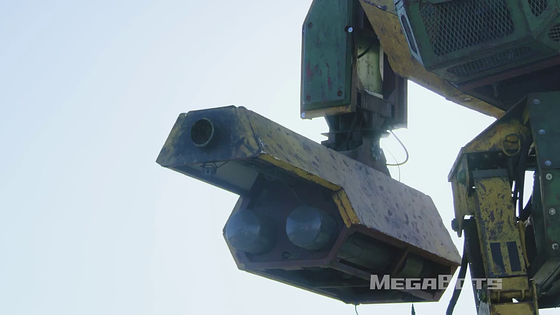 Attack Eagle Prime!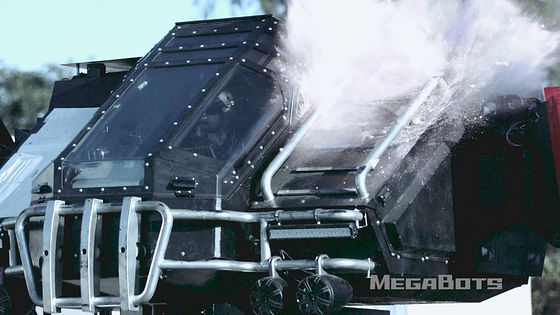 Eagle Prime's pilot screams about abusive phrases that will be edited as "PEE".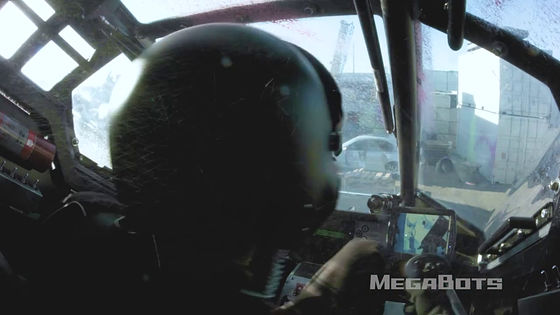 Counterattack of Eagle Prime started.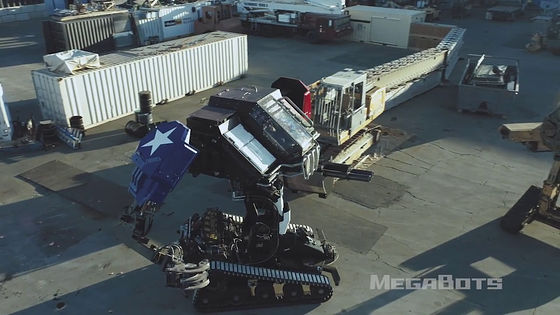 The pilot of MK 2 quickly dissipated.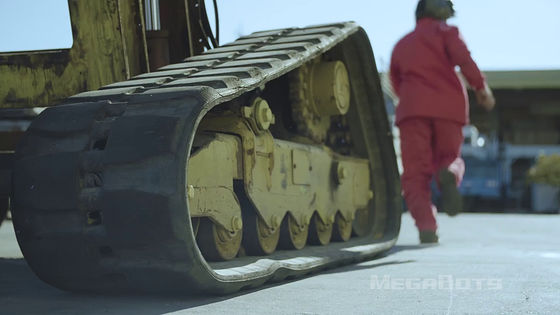 Eagle Prime uses huge nails ...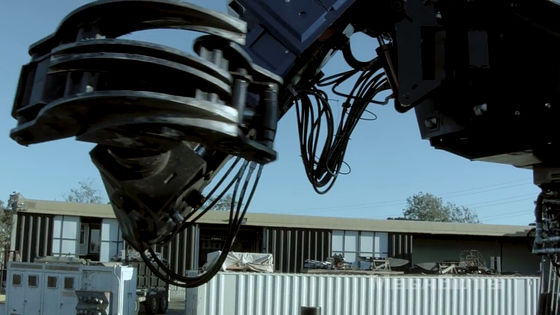 Punch on MK 2's nose.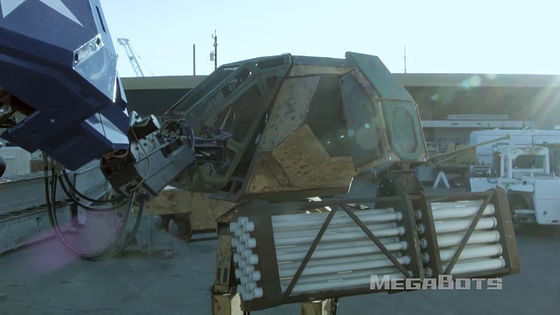 And, as it is, I tore off the hatch of the cockpit.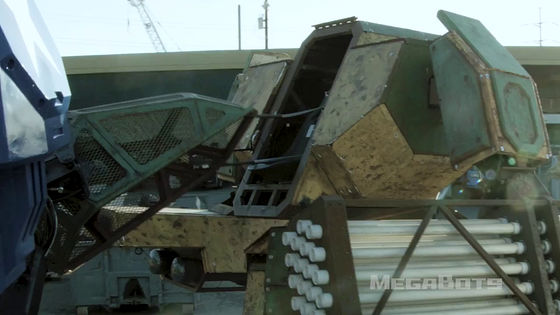 In response to the pilot 'Are you still there?', The commander ordered "doing well, return home." It was a movie that makes you feel Atsuki robot battle.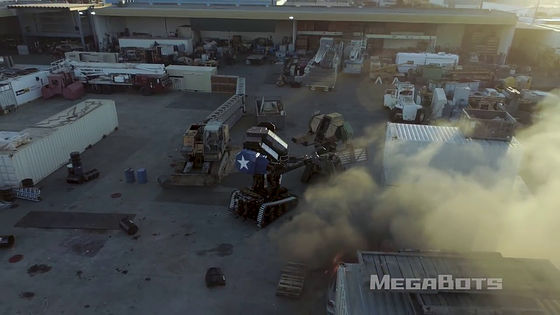 The chance of this battle is a giant robot for riding developed by Suidobashi Heavy Industries "Cratas"Megabots puffed up the challenge and started selling fighting.

A challenge arrives from America to the huge robot "Kuratasu" that people can ride and operate - GIGAZINE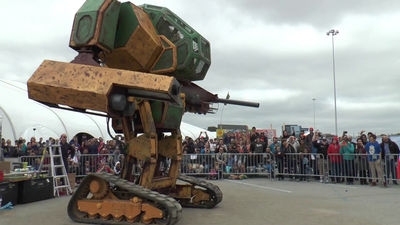 Both of the two battles were not realized yet although they were told that "The battle of the decisive battle is finally dropped!" In September 2016 the rumors of the confrontation had fluttered, but will the time to finally decide sex will come at the appearance of this new robot?

Battle of huge robots "Kuratasu" and "Megabot" on which humans ride and maneuvers will soon begin, confrontation preview movies released on YouTube - GIGAZINE