Hiroyuki Ariyoshi Daretoku! What? Taina's "Black Curry Pork Bowl Dinner" Taste Review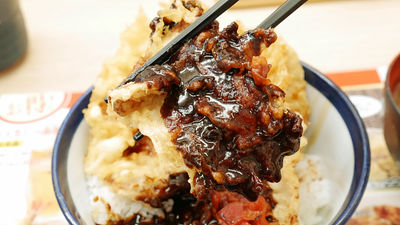 From the menu of the phantom of Taya who became a part at the stage of prototype / development, Kansai TV show "Hiroyuki Ariyoshi Daretoku! What?"As a result of reviving five items, the most popular among them"Black Curry Pork Bowl"Has appeared in Tonaya from July 26 (Wed) in 2017 for a limited time limited quantity. I went to eat in practice whether the combination of different colors such as black curry and tempura is really tasty.

Hiroyuki Ariyoshi Daretoku! What? "Today's" Bots "menu introduced in" Tenkonedoron "
http://www.tenya.co.jp/tv/daretoku.html

Arrive at Taya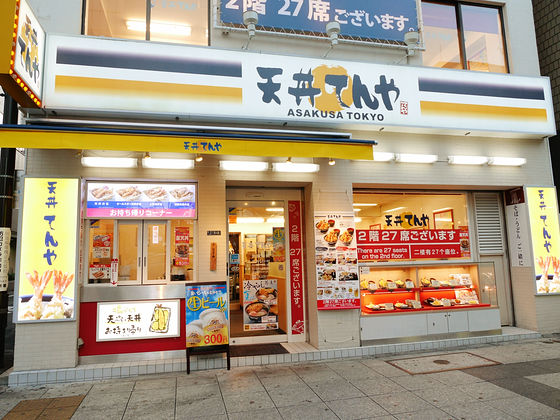 I ordered a black curry pork bowl.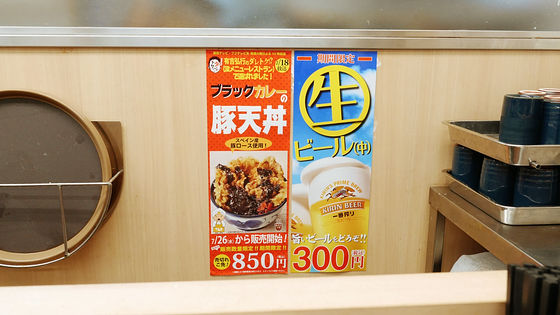 It was provided in less than 10 minutes to wait. There are 4 piglets using Spanish pork loin, black curry, Fukujin pickled on black curry pork rice-bowl.



There is only "black curry" and there is so much black light that I can not believe curry, but the fragrance of curry with firm spice has drifted.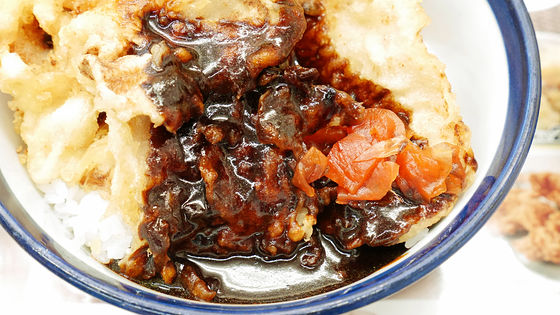 As soon as you eat, the pig tender is soft and the pork-like flavor is trapped in tempura. It seems that you eat pork curry just when you eat it with curry, so it is a compatible combination that you do not know why it became a bot.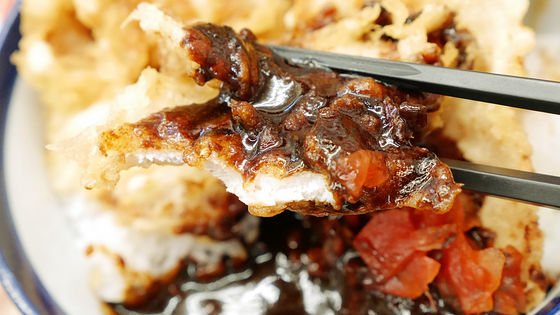 There is no reason not to get rice that has plenty of rich black curry.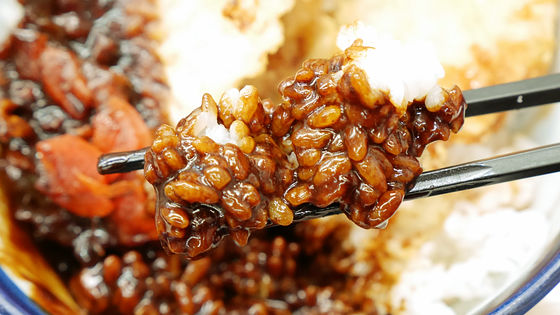 There are few curry sauce on 2 of 4 pig skies. It is regrettable that sauce can not be applied afterward because sauce has been stained by rice.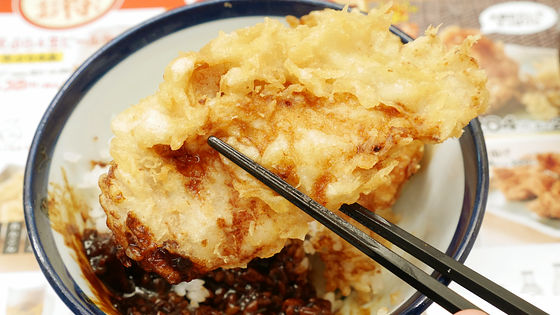 When I tried curry and rice there, it became a strange rice bowl with a bite that makes it possible to taste pork curry rice.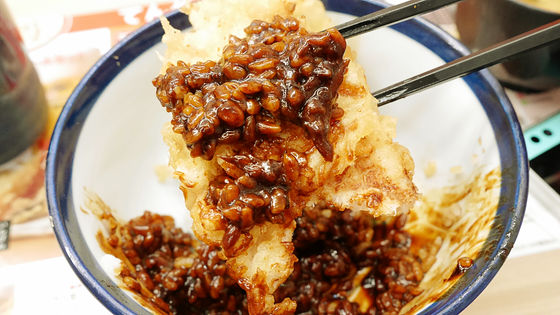 The price of black curry's pork bowl is scheduled to be offered for a limited time from July 26 (Wednesday) to August 1 (Tue) at 850 yen including tax. Because the number of items sold each day is also decided, people who want to eat it seems better to check by phone before going to the store.