Juicy, soft thick sliced ​​pork has tasted "Tokyo Tonteki" where plenty of rich sauce entangled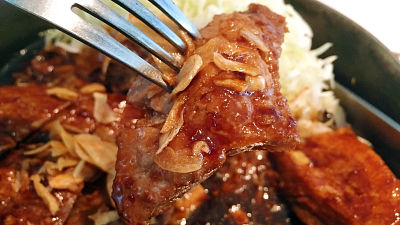 Dawn and big · It is baked thickly cut pork and entangled with rich sauce "Tonteki" originated from Mie and Yokkaichi, but the shop that finished such dongteck with its own recipe "Tokyo Tonteki"is. Because it was to be able to taste the juicy Tonteki in the middle of Shibuya, Tokyo and the "Hamburger Tambourg" using only pork, I ate what it is tasted.

Tokyo Tonteki OFFICIAL WEB SITE
http://tokyotonteki.jp/

Arrived at a shop in Tokyo Tonteki.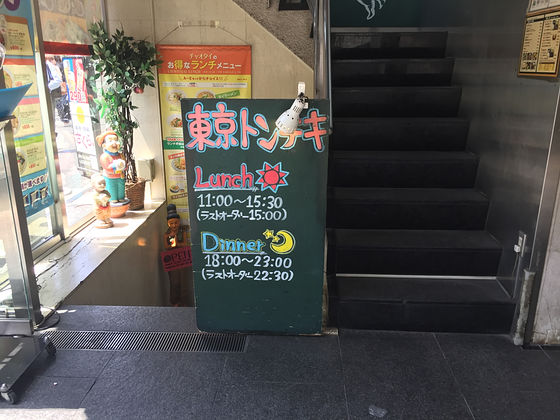 This time, I went to "Shibuya shop" located just in front of Shibuya station. Besides this, in addition to the "Yodobashi AKIBA store" in front of the Akihabara station, "Ishigakijima Tonteki" in Ishigaki-shi, Okinawa Prefecture, from "Sapporo Tonteki" in Sapporo city, and "Manila store in Manila Philippines" of5 storesIt has been expanded.


The Shibuya branch is located on the second floor that climbed the stairs.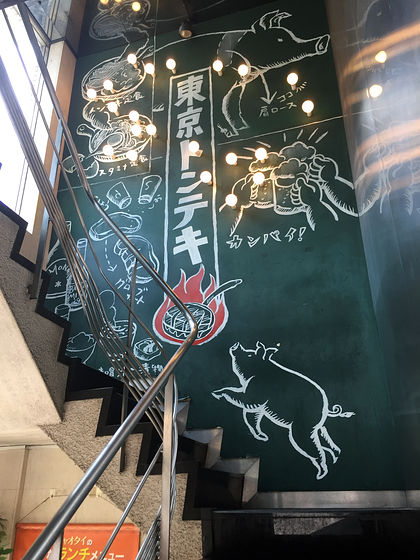 There are 30 seats and tables in the shop. In the middle of the shop there is a kitchen where many cooks go and go, and you can see the cooking situation.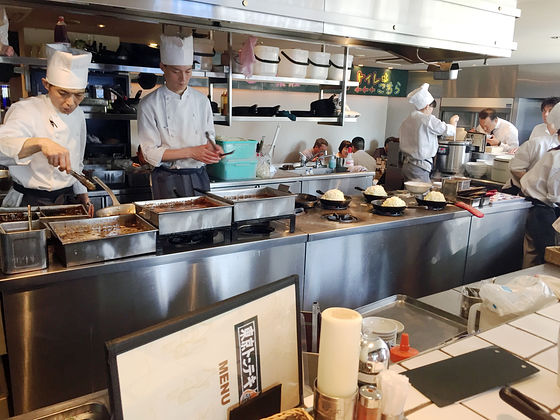 This time I tried ordering "Tongtek set meal" (1050 yen including tax) and hamburger steak with pork "Tonberg set meal" (1050 yen including tax). First of all, it has been carried "Tonteki set meal" that Tonteki was put on a frying pan of Atsuatsu. It is a set of rice and miso soup, pickles.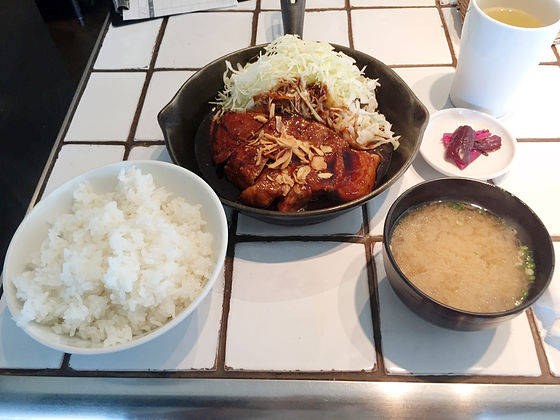 Plenty of cabbage on the frying pan and a linte tightly tangled with sauce are put on zodon, and it looks like it is full volume. The "shine" of the sauce and a little spicy scent stimulate my appetite.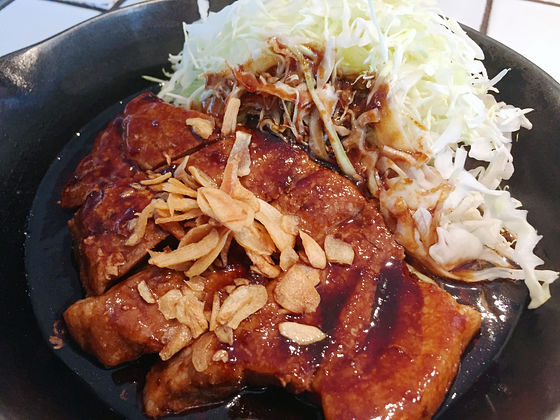 When you insert a knife you can see that it is baked so softly that it will cut off as "su". In the mouth, soft texture and rich source flavor, fragrance of fried garlic and umami coming out of pork are mixed together so that only the impression "Ah, good" comes out. Even though I think while writing articles, it has become a taste that acts directly on the feeling of "delicious" of human beings that I want to go to eat again.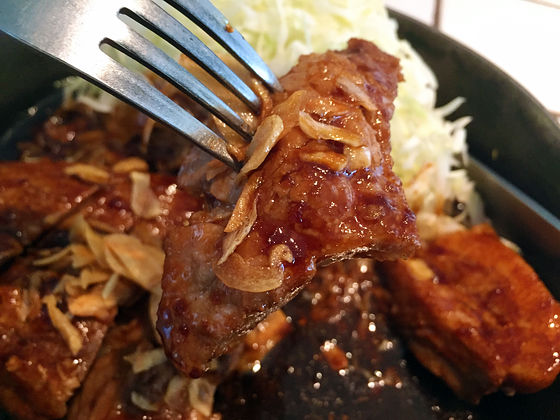 Complete KO state when you put it on white rice and eat it. When you raise plenty of sauces with meat and drink with rice, the moment of bliss will come.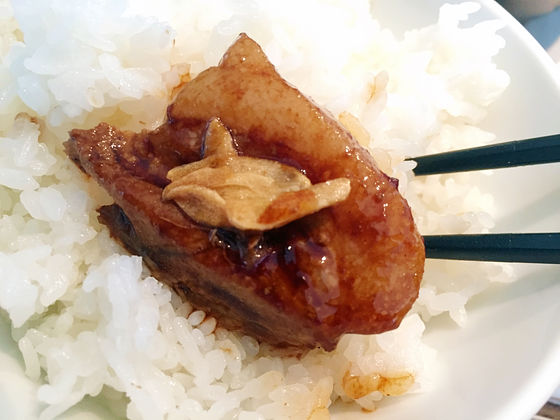 Miso soup contains a lot of ingredients such as pork and vegetables, a little broth soup state.



Although I was already satisfied with Dongtec set meal, soon, "Tonberg set meal" arrived. I tried choosing sauce that used onion with pork meat hamburger that used pork 100% · 300 grams.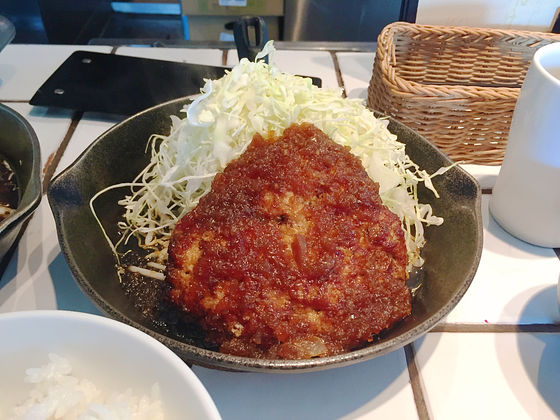 Tonberg is a dish that you can firmly feel the crunch of pork with its taste like Assasseri. Because it is not a type called "juicy hamburger", it may be good to choose song tongsource.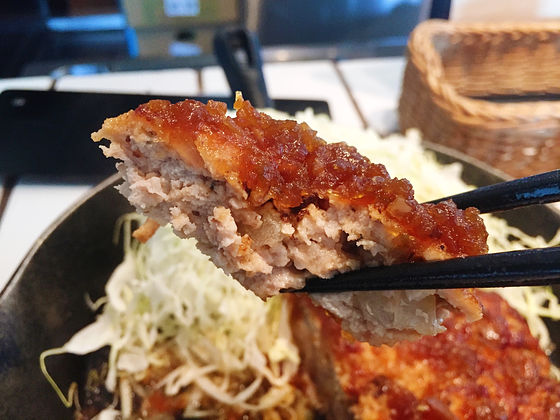 That is why I attempted to trick a Tonberg into the sauce that remained in the frying pan of Dongtec set meal. Although the taste improved greatly, on the other hand, there is a feeling that the source wins too much. I survived a store and left the shop after convincing himself that "Onion sauce that was made into a Tomburg was the best match ... ...!"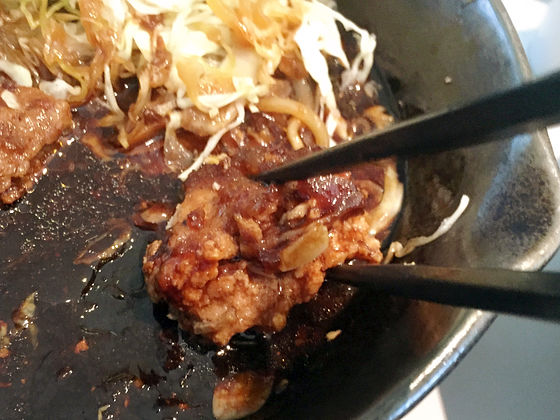 Please note that the prices in the article are those of the Shibuya store, which will change somewhat depending on the store, so please understand it as a reference level and go eat.