Tesla found a plan to build a factory in China and plan to start EV production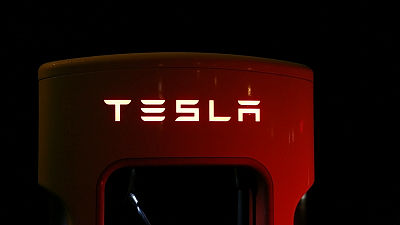 In 2018 the new EV "Model 3"Tesla, an EV maker that is thought to start offensive delivery to the popular price range, will build a factory in China in addition to the domestic factories in the past, mainly for the local area It is clear that we are preparing to produce vehicles. Information has also been reported that CEO Earlon Mask has already entered the site and is conducting negotiations with local governments.

Tesla Moves a Step Closer to Building Electric Cars in China - The New York Times
https://www.nytimes.com/reuters/2017/06/22/business/22reuters-tesla-china.html

Tesla confirms it's in talks to build a factory in China - The Verge
https://www.theverge.com/2017/6/22/15855060/tesla-china-factory-talks-production-eletric-cars

Tesla confirms working with Shanghai Government to establish a manufacturing facility in the region | Electrek
https://electrek.co/2017/06/22/tesla-factory-shanghai-china/

Tesla's EV "Model S" and "Model X", which are gradually increasing in appearance in Japan, are also growing sales in China. Entry into the Chinese market Initially it was Tesla who made a tough start, but in 2016 we have tripled sales by a factor of three compared with the previous year and reached 1 billion dollars (about 110 billion yen), which is second only to home country It has a presence as a big market.

However, when bringing a car to China, a tariff of 25% is applied, which boosts the selling price of the car. Therefore, Tesla is proceeding with efforts to eliminate the impact of tariffs by producing EV in China and to further enhance competitiveness. As of the end of June 2016, Tesla has revealed that it is in preliminary talks with local governments in Shanghai for construction of automobile construction.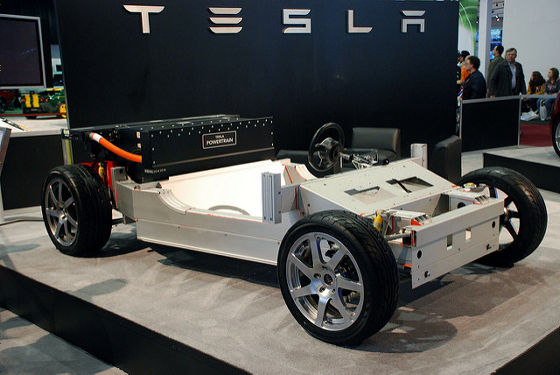 ByDave Pinter

Also, in order to produce EV, it is necessary to prepare a large amount of lithium-ion battery for mounting on the vehicle. From there, Tesla is also seen to construct a giant battery plant "Gigafactory" in China together with the automobile factory. Although rare metals are necessary to produce lithium-ion batteries, it is likely that China is one of the world's leading rare metal producers to reinforce this perspective.

Tesla's ultra huge battery factory scheduled to be operated by 2020 "GIGA FACTORY" now - GIGAZINE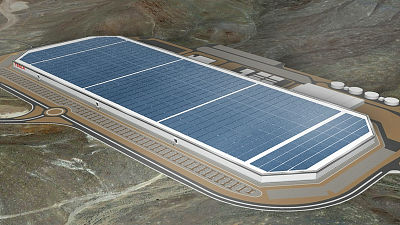 Tesla's public relations department informs the media of the IT related media "Electrek", "Tesla is working with the Shanghai regional government to establish production facilities here and contribute to the Chinese market. I would like to formulate a clearer plan of production in China at the end of 2017. Tesla is deeply committed to the Chinese market and there is a possibility of being able to produce cars in places close to the world markets We are continuing the evaluation.While most of our automobile production policy is to stay in the United States, we think that it is also necessary to produce locally in order to deliver products at appropriate prices to markets around the world " doing.

In China, the penetration rate of EV is improving in recent years. This is considered to be one of the reasons why the country has promoted measures to boost the spread of EV in order to reduce air pollution and CO2 emissions from vehicles that are spreading at a fast pace. However, in addition to the fact that numerous problems have emerged over this measure, as well as situations in which the government has cut subsidies and it can not be said that sailing smoothly. Under such circumstances, interest is likely to gather for what kind of effect Tesla's efforts will lead to.

[Business Decipherment] "Evolution Supremacy" China, No reason to be praised for this reason (1/3 page) - Sankei news

When it comes to setting up a subsidiary in China, there is no way to set up a joint venture with a local company. Here Tesla is rumored to select a partner that is not a car related company. The name is listed at the present moment in the electrical equipment manufacturing groupShanghai ElectricAnd develop industrial parks in Shanghai areaShanghai Lingang HoldingAlthough it is two companies, the latter denies the rumor. In principle, the establishment of an overseas affiliate with only a joint venture with local subsidiaries, but the view that the Chinese government will ease this standard is also rising.