"Drinking ice cream" Coolish fresh "cold pine" which is perfect for summer has appeared so I ate it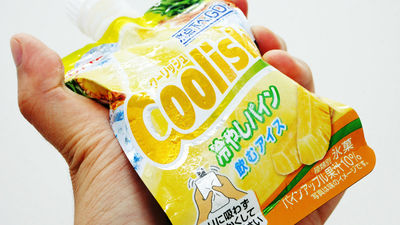 Ice that is perfect for hot summer that is cold, sweet and sour using 10% of pineapple juice from "Curd of drinking and eating ice" "Coolish chilled pine"Has newly appeared.

(PDF)"Coolish chilled pine" | Lover of your mouth Lotte

Ice that is in the same pouch type container as Wider in jelly and Pocari sweet jelly is cool.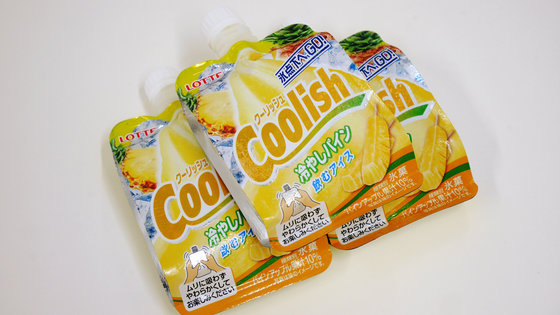 The "cool-and-cool pine" package features a yellow appearance that imaged pineapple with this feeling.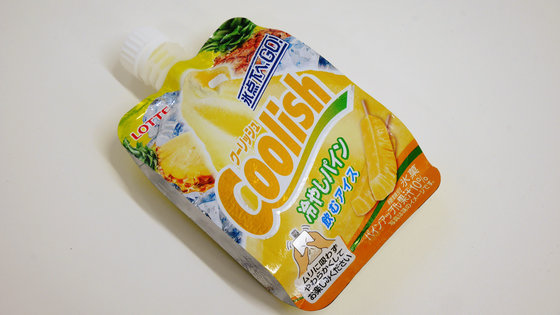 Types of ice cream"Frozen dessert", little milk solid content is contained. Raw material names include pineapple juice, sugar, water syrup, dairy products, etc. The content per piece is 140 ml.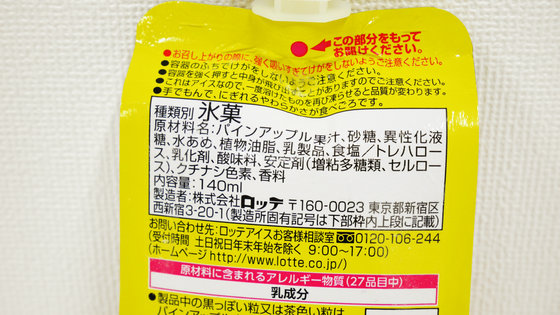 The nutrient content per piece is 124 kcal for calories and 25.6 g for carbohydrates.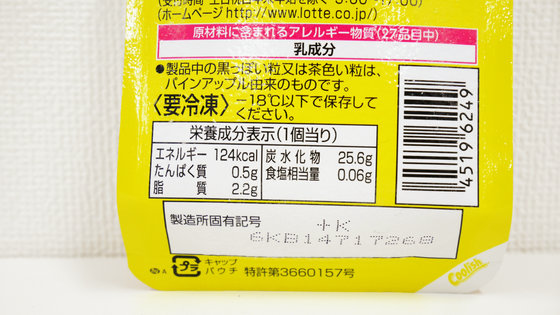 There are many notes on the pouch ......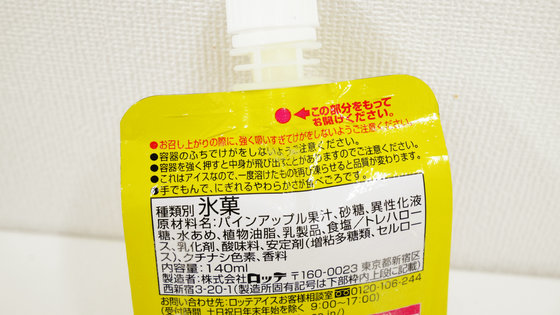 Please also enjoy "Please enjoy softly without sucking" on the table.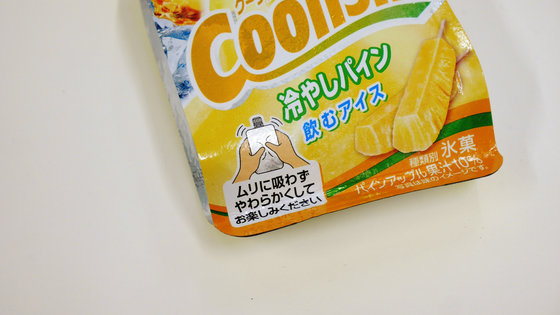 According to Kurish's official website,Ways to eat deliciously"Take it out of the fridge and wait for a while at room temperature." "Do it as if you loosen it with both hands, when it gets softly able to grip it, it will be drinking." Since it is summer, it got so soft that I could grasp it soon I will try to drink it.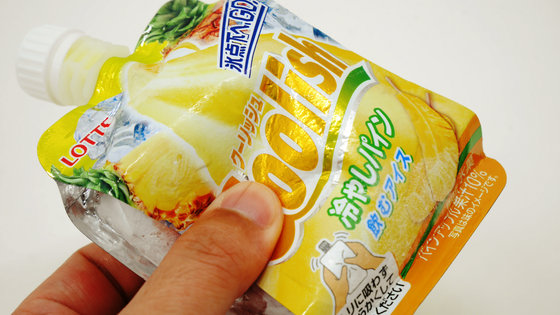 Just as 10% pineapple fruit juice, the sweet and sour of fruit is strongly felt, refreshing taste just perfect for hot summer. I feel the grain of small ice in smooth feeling of the tongue peculiar to Kurish "The texture is healthy.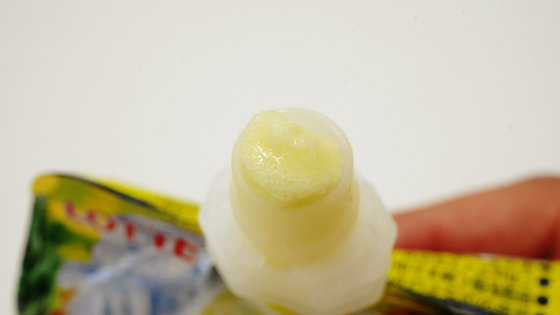 In addition, "Coolish chilled pine" is released June 26, 2017 (Monday), the suggested retail price is 130 yen without tax.