I have eaten "Rilakkuma's Shimmering Shaked Ice" and "Korilakkuma Hawahawak Scratched Ice" that turned rilakkuma's face coffee milk shaving ice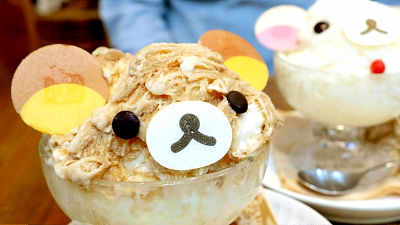 From Tuesday, June 20, 2017 (Tuesday), on the second floor of the Tennoji Mio Main Building "Oreole Danju" holding the "Rilakkuma Collaboration Cafe" for a limited time and "Kokonoha" on the 6th floor of Kawaramachi OPARilakkuma's vigorous shaved ice"Korilakkuma's goblet shaved ice"Has appeared. What kind of feeling is it finished? I went to the shop to check that it was.

Kawaramachi Opa (OPA) cafe Kokonoha × RILAKKUMA (Cafe Kokonoha × Rilakkuma)
http://www.opa-club.com/kawaramachi/shop.cgi?sid=3812

Rilakkuma × auréole d'ange / Rilakkuma × Oleol Danju | Tennoji Myo Main Building 2F
http://aureole-dange.jp/rilakkuma/

So I went to 'Kokonoha' on the 6th floor of Kawarami / Kawaramachi OPA this time.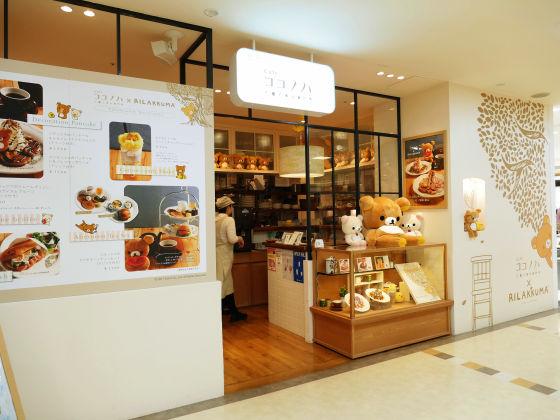 Within the shop like this ......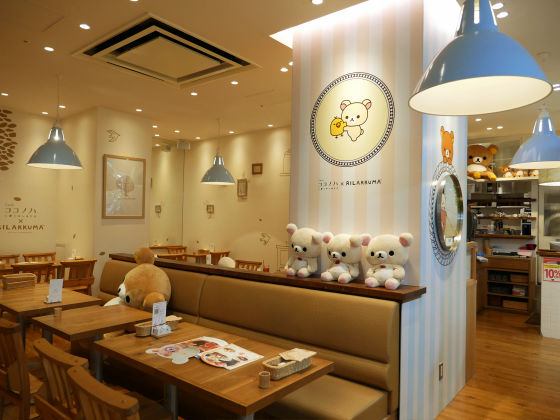 Rilakkuma stuffed animals are put everywhere.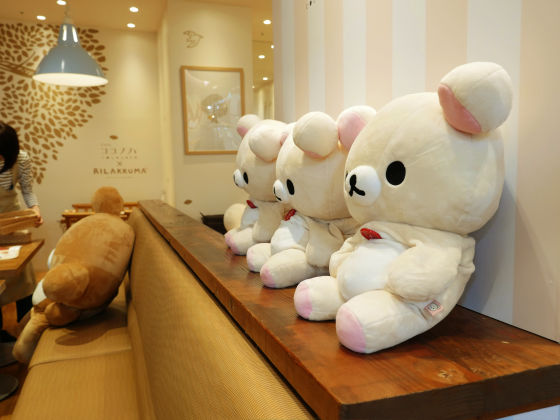 Rilakkuma was also on the bench.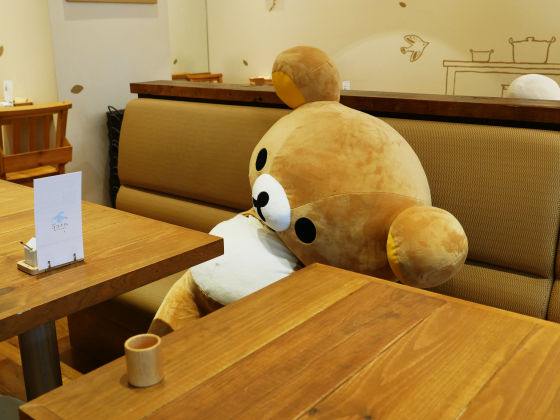 To the table seat of four people.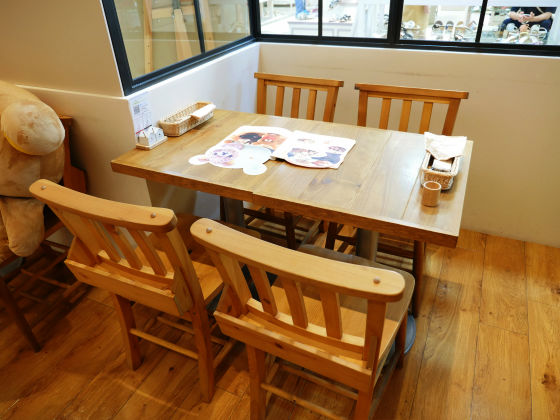 The coaster placed on the table was also relaxing.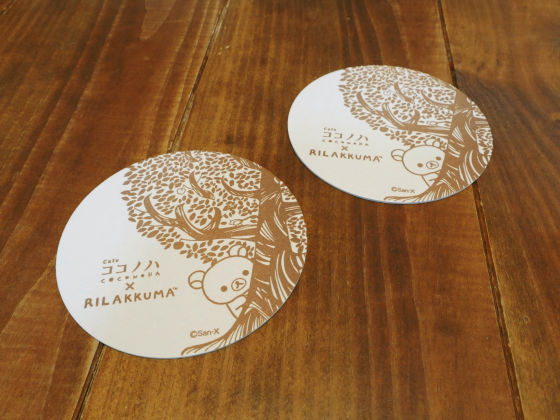 When ordering, a hot drink set is arriving first. We chose drinks from House Blend · Assam · Earl Gray · Almond Vanilla · Darjeeling · Ginger.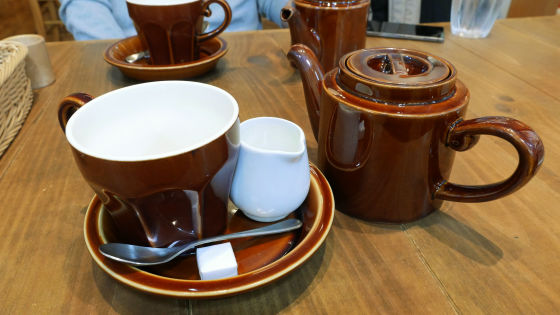 Then, waiting for about 10 minutes, firstly "Rilakkuma's Shaked ice Ice" arrives.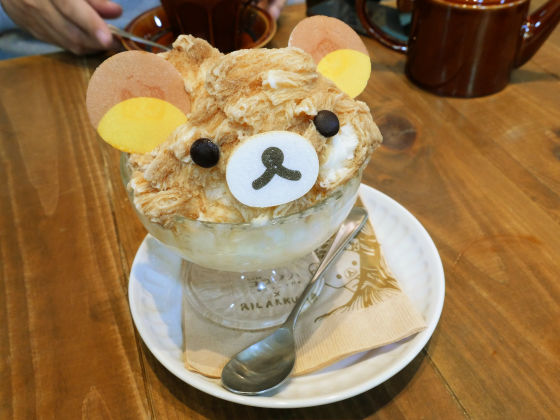 Compared with the iPhone SE with a total length of 123.8 mm, the height is about this.



The diameter is like this.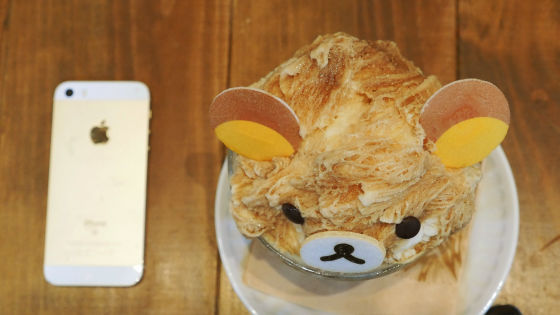 Ears and mouth are milk crackers, eyes are made of marble chocolate.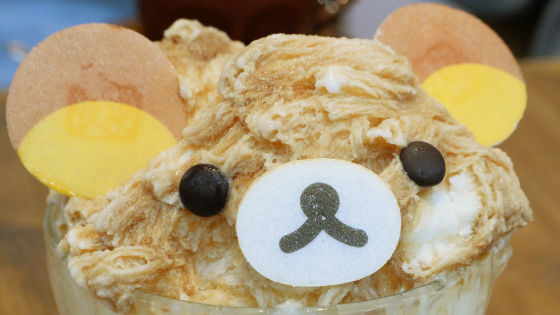 As I tried it, the shaved ice was not frozen like the one sold at the stalls, but rather the milk ice was shaved and the fluffy textureTaiwan shaved iceWind. The syrup has a coffee flavor, and together with milk ice, milk coffee shaved ice is completed.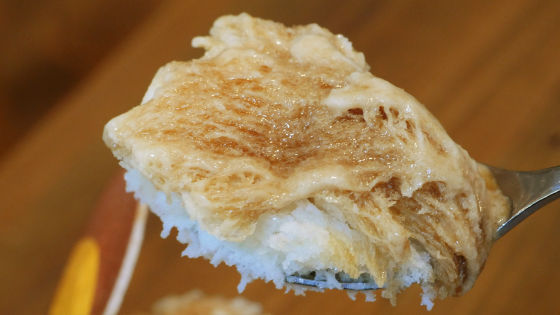 Since the coffee syrup is on the outside only, the inside of Rilakkuma 's head is white.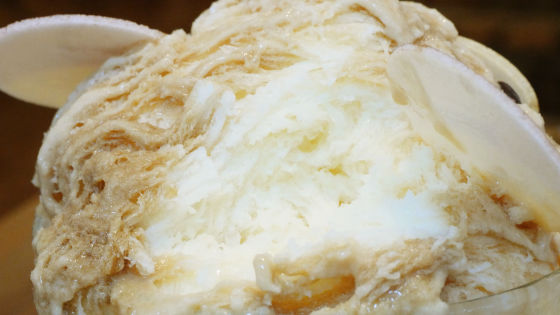 Vanilla ice cream was contained in the center part.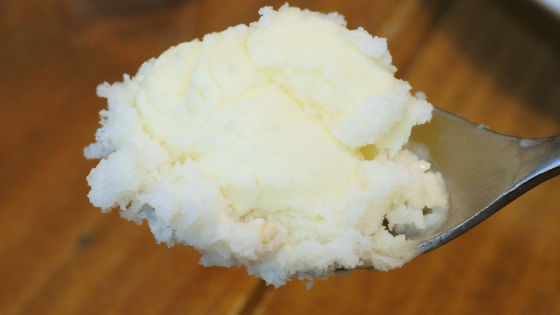 To the bottom is Rice puff. Because it is crispy, I added accent to the texture of shaved ice which tends to be monotonous.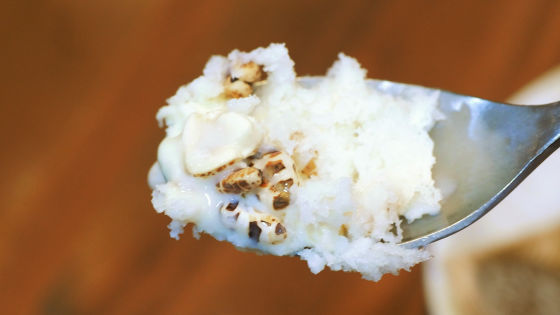 Subsequently, "Korilakkuma Ho - hoi shaked - ice" arrived. The basic making is the same as the Rilakkuma 's vigorous shaved ice, the ears and mouth are milk crackers, the eyes are marble chocolate, and the strawberries that we have in our hands have been represented with red elegance.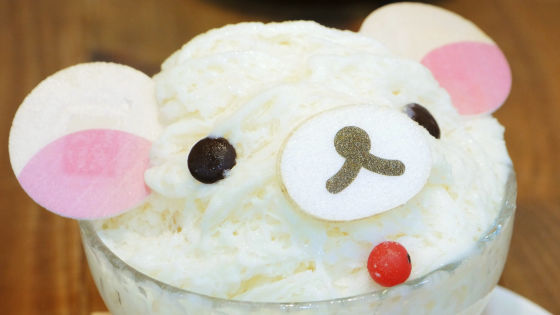 As we taste while spreading the sight of Indiana Jones ... ...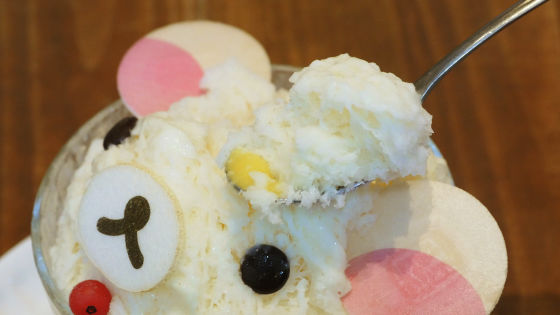 Many ice cream was contained in fluffy shaved ice with milk flavor. Mango ice creamy and rich, like rather sherbet like. While having milk, I could feel tropical land with fruit feeling of mango.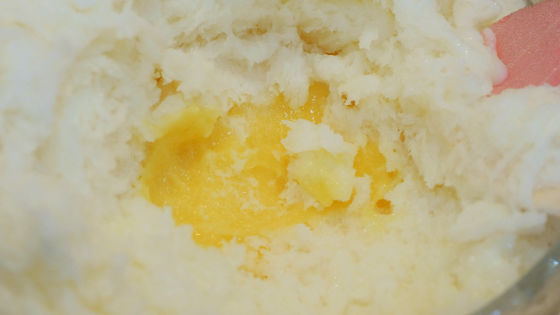 This also included rice puff at the bottom.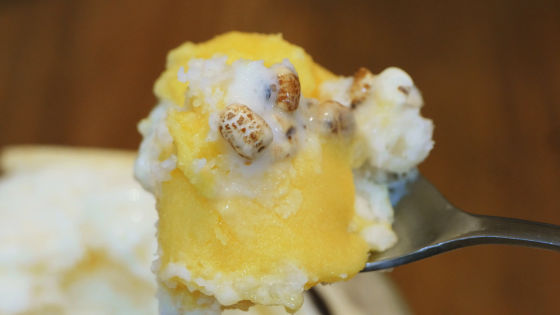 All prices are 1200 yen with drinks. I can not easily reproduce shaved ice with fluffy texture that fluffy in the mouth, it can not be reproduced easily at home, because there are many ice creams and the amount is large, the satisfaction is high. I was convinced that hot drinks were in a set as the body cold when eating.