A thick thick "deep dish pizza" symbolizing Chicago style pizza appears in the economy class of airplanes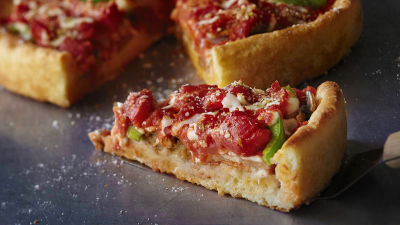 "Chicago in America is the origin and"Deep dish · pizza"Has become a really sinful pizza to pack plenty of ingredients and plenty of cheese in a pizza dough with as thick a dish as it is baked. It seems that such a deep dish pizza can be tasted in the economy class of an American airline company.

Cheeseburgers, pizza take off in economy class - TravelSkills
http://travelskills.com/2017/06/15/cheeseburgers-take-off-in-economy-class/

United Airlines Will Soon Serve Deep Dish Pizza In Economy
https://www.forbes.com/sites/grantmartin/2017/06/17/united-airlines-will-soon-serve-deep-dish-pizza-in-economy/#5a01dcd235b8

The United Airlines based in Chicago is supposed to incorporate deep dish pizza into the in-flight menu. It is said that this menu will be available for purchase on all flights departing from the United States.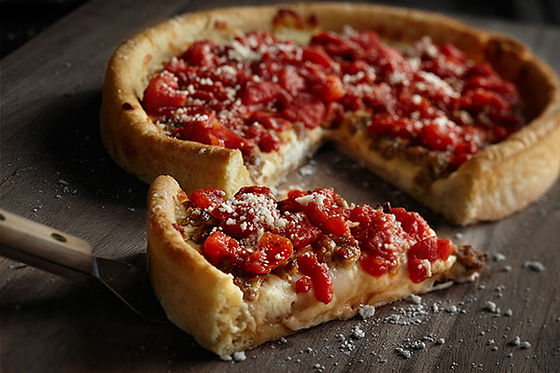 This pizza is a pizza to be baked in a skillet like a cake mold, with side walls as high as several centimeters. Therefore, when cutting a pizza, the ingredients and melted cheese collapse like an avalanche from inside, it means that it is indeed in a state of injustice.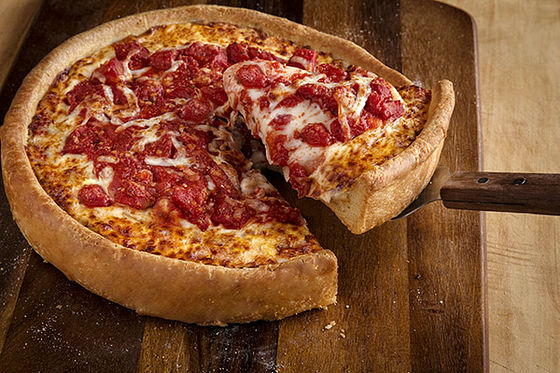 Pizza to be offered in the cabin will deploy more than 100 shops in the U.S. and abroad centering on the east coastUno Pizzeria & Grill, And the menu will be "spinach and garlic deep dish pizza (spinach and garlic deep dish pizza)". Because it is a name not found in the menu of the store, it will be seen as becoming a special menu for in-flight sales.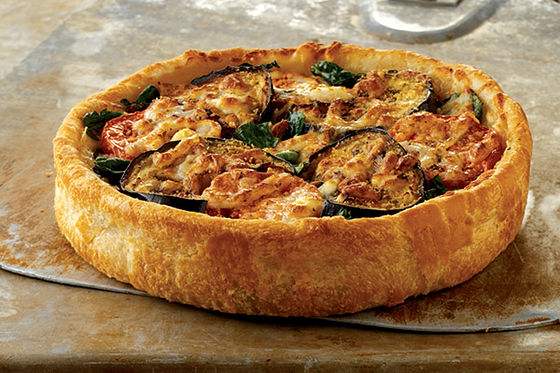 Competition among companies in the airline industry is intensifying, LCC ticket prices are reduced instead of cheaper meals in-flight meals, when the weight of baggage is exceeded, additional charges are strictly levied on checked baggage The case to be rare is gone. In fact, the world's airline reported sales of these items as $ 674 million (about 7.5 trillion yen)(PDF)reportIt has also been announced and it seems that it is becoming a non-negligible existence as "air force" as an airline company.

The amount of deep dish pizza that is offered at United Airlines is $ 9.99 (about 1100 yen) separately, and furthermore the sinful "Pizza and Beer combo" is $ 13.99 (about 1550 yen) It has become. The beer set in the combo set is said to be a beer of a long-established brand "Mirror" in America.