Why do adults buy a Mattel minicar "Hot Wheels"? Experience at Tokyo Toy Show 2017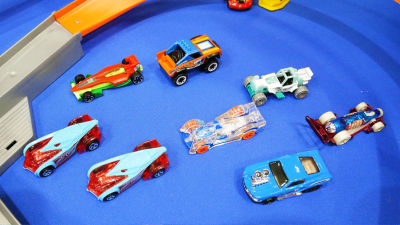 "Barbie (Barbie) "Dolls and card games"UNOThe world's largest toy maker known forMATTEL (Mattel)Minicar that attracts children as well as adults "Hot Wheels"there is.Tokyo Toy Show 2017In the Mattel booth of Mattel booth, I went through the hot wheels exquisitely, and then I listened to an active designer who designed hot wheels and tried to experience the charm of hot wheels.

Product Information: Hot Wheels | Mattel International Corporation
http://www.mattel.co.jp/toys/hot_wheels.html

Mattel's booth.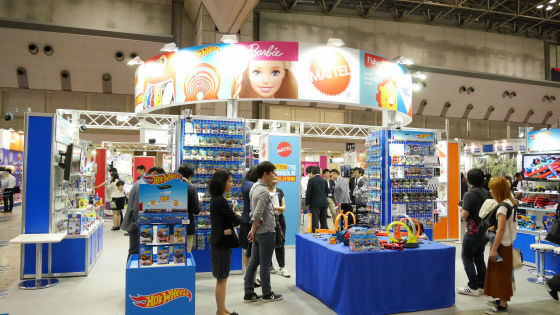 A mini car "Hot Wheel" was displayed on the whole booth.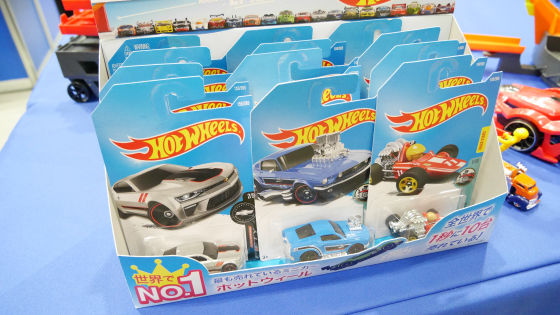 Hot whale is a 3 inch (about 7.6 cm) die cast car (minicar). In Japan, Tomica is a mini car, but it is definitely Mattel if you say a minicar in the United States.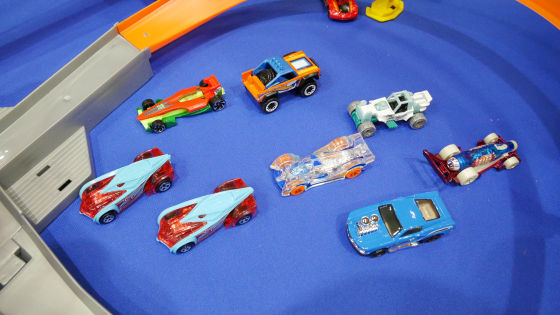 Course that runs hot wheelsHW Revolution Track Set"(5800 yen, planned to be released in September 2017) was exhibited. Since HW Revolution has two launchers, two people can play at the same time.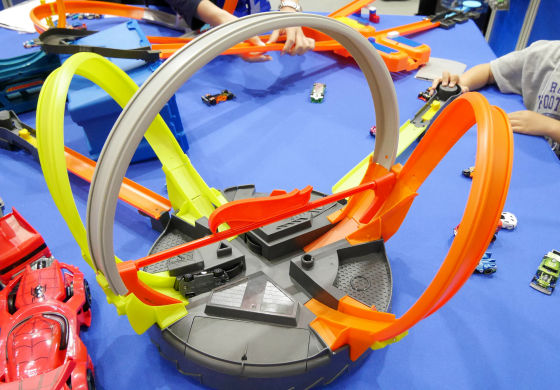 Orange parts are power switches. HW revolution works with alkali single battery × 4.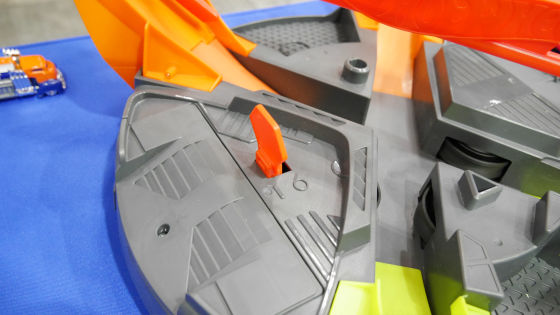 In the course where the cube loops intersect at the center, there are rollers that rotate electrically.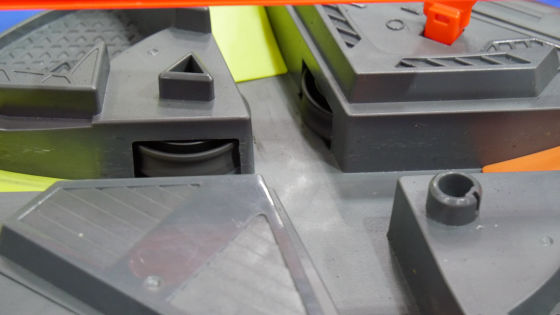 It accelerates every time a minicar passes through here, and can swing the course semipermanently if it rounds.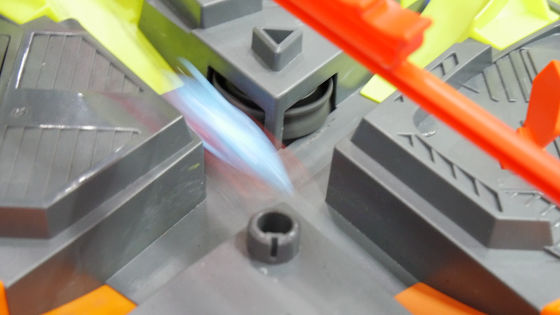 So I tried running Hot Wheels at "HW Revolution".

Mattel's mini car "Hot Wheels" run around the circuit "HW Revolution" where the 360-degree loop intersects - YouTube


Also, how to play it by turning off the power by running hot wheels towards the power switch is also ant.

Three-dimensional circuit for Mattel's minicar "Hot Wheels" "HW Revolution" How to play Ulla - YouTube


Course for hot wheels with manual handle "HW Truck Builder Twist Crash"(2900 yen, on sale) was also exhibited.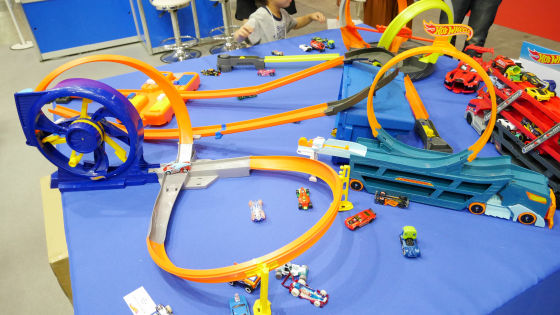 HW Twist crash is a type that saves energy by turning the handle, you can play without batteries.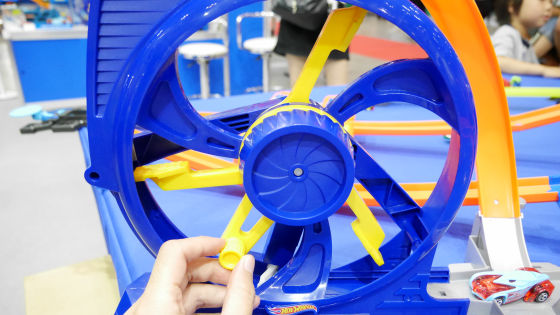 The state of running hot wheels with "HW twist crash" can be confirmed in the following movie.

Mattel's mini car "Hot Wheels" circled around the hand-operated circuit "HW Truck Builder Twist Crush" Turned round and round - YouTube


Not only American cars are included in hot wheels ......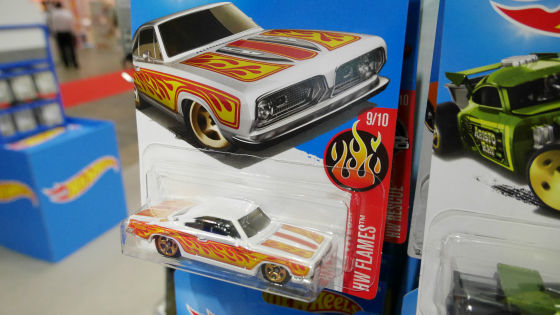 Many Japanese cars such as old Nissan cars are lineuped. Of course, not only the model car minicar but also a thing in which a fictitious vehicle appearing in a movie etc. became a minicar, and an original design minicar also exist.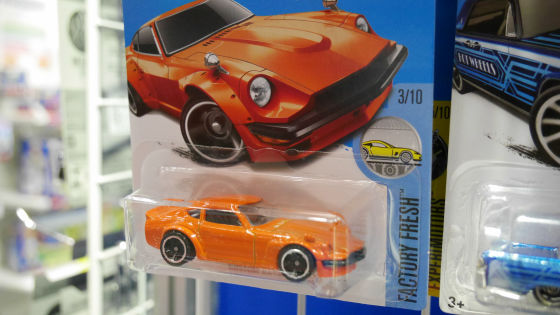 The real thrill of hot wheels is also shown in the display. It seems that each minicar is dare to arrange without carefully displaying each mini car.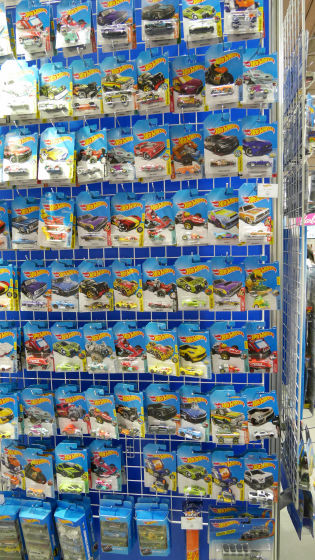 The reason is the existence of a rare model. About 30 vehicles will be newly added on the 1st Saturday of every month, but it is said that Hot Wheels contains rare cars with slightly different details, such as a special model wearing tires with different tread patterns. The Golden Hot Wheel logo of the photograph is proof of the rare model.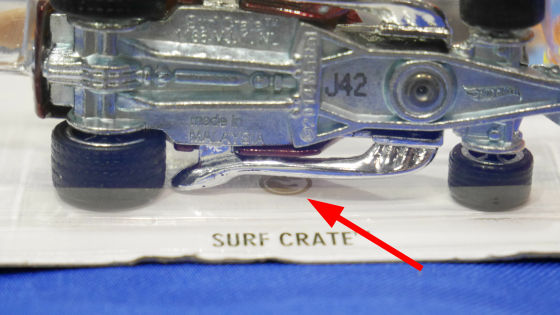 This is a silver logo. Although 400 vehicles a year are newly introduced as hot wheels, basically there is no resale and encounter with the rare model is only once. The act of seeking a sales floor for rare cars is called "Treasure Hunt", and in search of rare cars, hot wheels and maniacs line up at the toy corner from the morning on the first Saturday, While it seems that the customary scenes of buying rare cars will be held.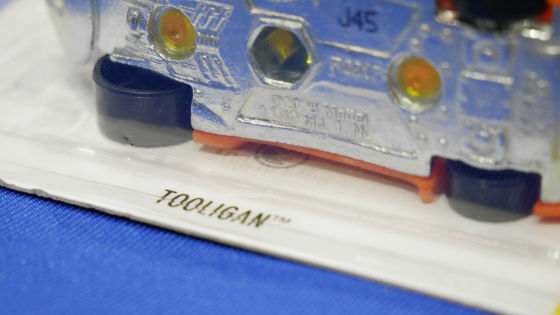 Mr. Jun Imai, senior manager of the Hot Wheel Design Team, was present at Mattel Booth at Tokyo Toy Show 2017. What is important when designing hot wheels? I asked, "First of all I like my car and I keep in mind that we enrich variations," he replied. In addition, when asking what kind of cars we have done so far, there are lots of old cars like Porsche 934 and Nissan Fairlady Z (S 30). Inquiring about the type of car owned by Mr. Imai who seemed to be considerable carmania, it became a cool collection of 1974 Datsun "260 Z", 1971 Datsun "510", 1985 Porsche "911 (930)" It was.