How much does a Pokemon GO partner pay per visitor?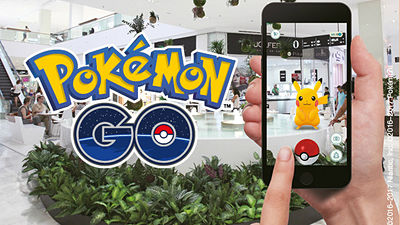 ByNervión al día

Mathieu de Fayet, VP of Niantic's strategic partnership department, the developer of "Pokémon GO (Pokemon GO)", the biggest hit in the history of mobile games, talks with Brazilian news media, Jornal O Globo , Pokemon GO's hit was an unpredictable level, so I touched McDonald's, a partner company that provides pocket stops in Japan, and Pokemon GO partner companies have paid Niantic how much per trainer you visit I was revealed.

'Prefeito do Rio entrou em contato para que Pokémon GO estivesse ativo nas Olimpíadas', conta executivo da Niantic - Jornal O Globo
https://oglobo.globo.com/sociedade/tecnologia/prefeito-do-rio-entrou-em-contato-para-que-pokemon-go-estivesse-ativo-nas-olimpiadas-conta-executivo-da-niantic-21401148

Pokemon GO has achieved a feat that it will be downloaded 500 million times in 16 days from the release. This is an unprecedented scale in the history of the Internet, and even Niantic top engineers could not predict the balance between player demand and server capacity. It seems that the largest project of Niantic before was the scale of 1 / 50th of Pokemon GO. Pokemon GO was released on July 6, 2016 in Australia and New Zealand, on July 7th in the US, and in Japan in July 22nd and was released worldwide. In Brazil it was scheduled to be released 15 days after launch, it has been postponed one month after being postponed. Mr. Fayet says, "The engineers managed to have servers unexpectedly accessed."

"How did you come up with the idea of" Pokemon in the real world "?" Asked Fayet, "When I could capture Pokemon in the real world with the Google Map team in 2014 "It was the first idea to have said a joke." After that Niantic released "Ingress", which became a popular game especially in Japan, Nintendo's president Satoshi Iwata also immediately played Ingress.

Mr. Iwata and John Hanke, founder of Niantic, discussed the idea of ​​Ingress and collaboration with Nintendo and came up with the idea of ​​"Positioning Pokemon suitable for a specific environment in the real world" from the idea of ​​Pokemon GO It is said that. Two years before Pokemon GO was released, Nintendo and Niantic secretly had developed Pokemon GO.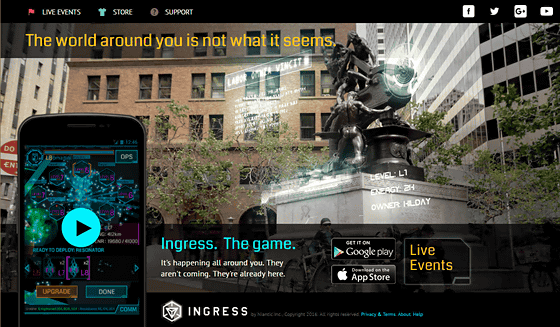 Pokemon GO has become an unprecedented mobile game in which 650 million times are downloaded so far, but now it seems that the number of active users is 65 million people. Regarding how to attract users' attention in the future, I reveal that we are planning to introduce 'legendary Pokemon' and implementing battle functions between players around summer.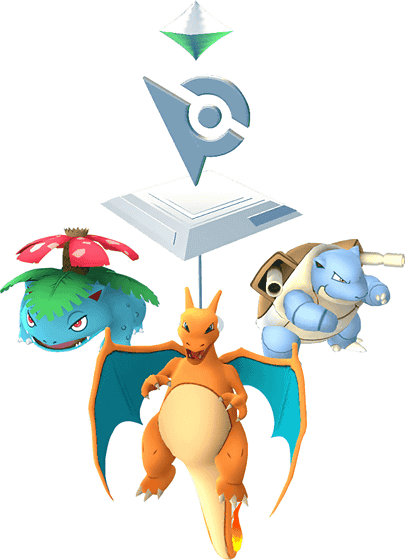 It is a Pokemon GO that sells digital goods in the game and gains sales, but we are also boosting sales by partnering with a variety of companies in addition to that. Regarding the mechanism of partnership, Mr. Fayet said, "We decided a specific place such as a store of a partner company and Niantic received 0.15 dollars (about 17 yen) per player who visited the place.We only work in Japan We recorded the number of visitors of 500 million people and in McDonald's, which was a pocket stop, there were 2,000 visitors per day. " In addition, I reported an interview with Jornal O GloboTechCrunchThe Niantic spokesperson told me that the number "0.15" is incorrect and in fact "sponsors pay up to $ 0.5 per customer".

If you calculate it for $ 0.5 (about 50 yen), Niantic got sales of 250 million dollars (about 27.7 billion yen) with 500 million passengers, but the effect of Pokemon GO is only for Niantic It does not stop, it also affects Pokemon Co., Ltd. According to the latest five-year accounts of Pokemon Co., Ltd., which the Official Gazette blog posted, the net income for the 18th term (2016) was 619 million yen, while the net profit for the 19th term (2017) was 15.9 billion It is 21 million yen (Retained surplus of 26,319 million yen), and it is making a terrible result of 25.7 times as compared with the previous year.

Official Gazette Blog: Pokemon Results for the Last 5 Years (Fiscal Period 15 - 19)
http://kanpo-kanpo.blog.jp/archives/16007193.html