Google Street View is the 10th anniversary, when looking at the tremendous progress in photographs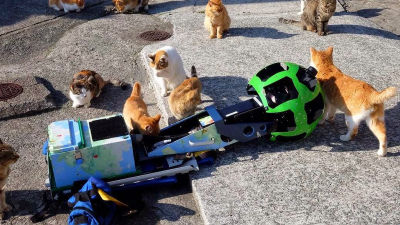 Larry Page, one of Google's founder, started prototyping in 2004, and since 2006 it has been running a van equipped with cameras and lasers in the streets of America to shoot a 360 degree photo, for the first time "Google Street View "The service was released to the public in general as of May 29, 2007. And on May 29, 2017 local time, finally Google Street View celebrated its 10 th anniversary, and with beautiful photos taken by Google street view car etc., taking people to "fictional travel" Google looks back on the past trajectory.

Cheers to Street View's 10th birthday!
https://blog.google/products/maps/cheers-street-views-10th-birthday/


We're celebrating 10 years of#StreetViewSeven continents, 83 countries, millions of miles, one epic road trip →https://t.co/ugzVxqz2YZPic.twitter.com/BrnTtawmC7

- Google (@ Google)May 30, 2017

I figured the way Google Street View has been so far. Street view cars began to run in five cities in 2007 and in 2008 started "Street View Trike" with a camera on a tricycle. In 2011, we shot not only the road, but also inside the museum.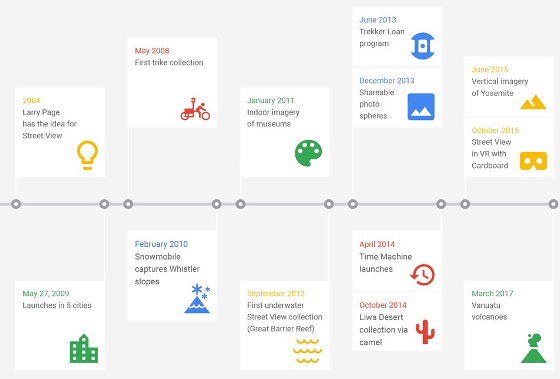 You can check the street view car and trekker from the following article.

I went to the National Museum of Emerging Science and Innovation in front of me looking at the real things of cars, bicycles, and wheelbarrows running around on Google Street View shooting - GIGAZINE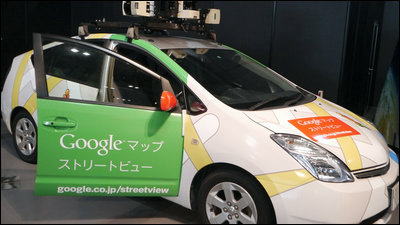 On the other hand, we launched the Google Street View Trekker, a place where people can not run a car, with people carrying a camera walking and taking pictures. In 2013, the volunteer staff took a street-view camera back and announced the "Trekker Loan Program" to have them take a picture of the "best place" they know.

Trekker of Google Street View reached the summit of Mt. Fuji - GIGAZINE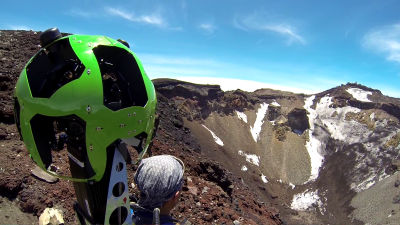 In addition, the "Photo Sphere" function that can post panoramic photos taken with smartphones has also been developed.

I tried "Photo Sphere" function which can create panoramic photos with smartphone and publish to street view - GIGAZINE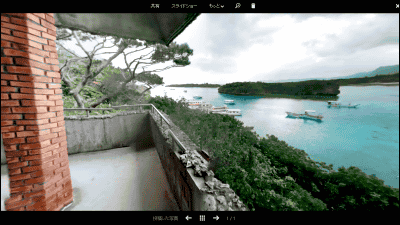 Initially it is Street View, which was filming only the urban roads, but we will start shooting deeper places more rapidly with the above techniques and human power. This made it possible to experience like traveling around the world just by having a PC.

Battleship IslandIn a no-entry area or ...

'Battleship Island' corresponds to Google Street View, so that the entire ruins including the restricted area can be seen - GIGAZINE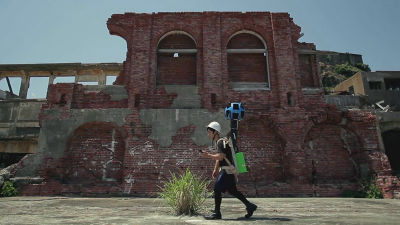 Mountain top of Kilimanjaro.

Make Everest and Kilimanjaro summit visible on Google Street View - GIGAZINE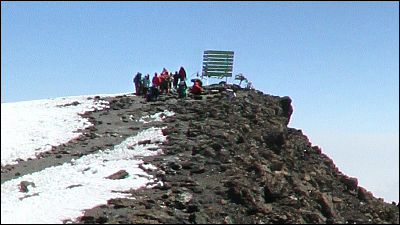 It is also possible to take a walk with sunfish in the sea.

A place where urouro under the sea is added by Google street view has been added and it is possible to walk with sunfish - GIGAZINE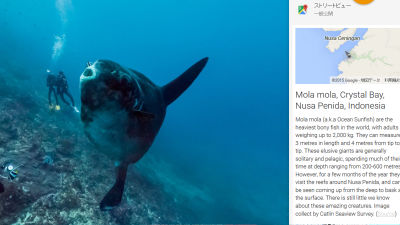 Not only the outside scenery such as the streets, but also inside the building are taken, so you can visit the museum while staying at home.

Make it possible to view airports, stations, museums and commercial facilities inside the world on Google Street View - GIGAZINE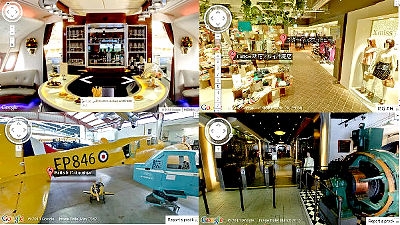 North Korea that can not travel easily can also air travel.

How to travel air in Google Earth to the world's most mysterious country "North Korea" - GIGAZINE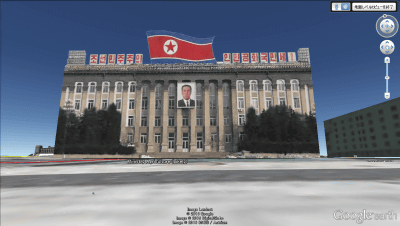 In 2015, I also shoot a vertical street view with the help of three legendary climbers.

"Vertical Street View" appeared, to be able to climb Yosemite's huge monolithic "El Capitan" - GIGAZINE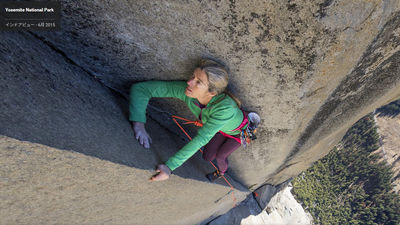 Furthermore, using the "Google Earth" guided tour function "Voyager" announced in April 2017, you can have more detailed and deep experiences.

"I'm feeling lucky" going around the recommended point of sight with the guided tour function "Voyager" of the newborn "Google Earth" looks something like this - GIGAZINE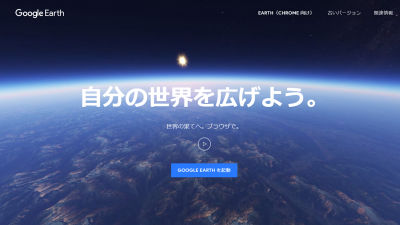 Google celebrates its 10th anniversary with a real photography scene on the page celebrating its 10th anniversary, with tremendous photos lined up.

Shot in November 2015,Mont BlancA state of climbing.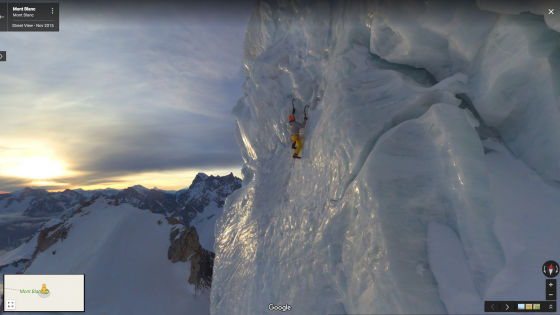 A diver that turns the camera toward Manta.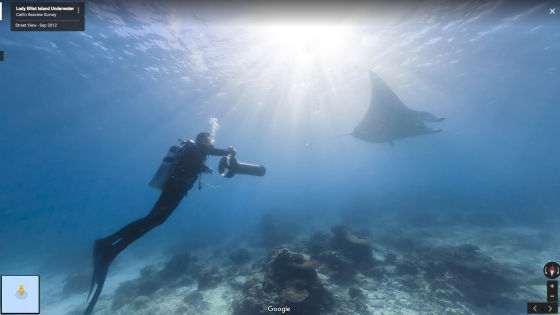 Sometimes we shot a camel on a camel.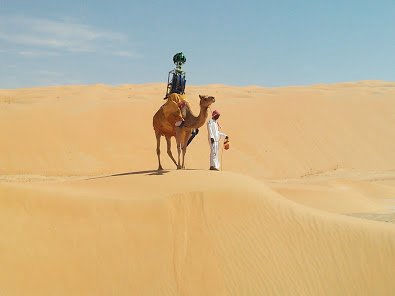 In February 2015 we shot elephants in the Samburu National Reserve.



I will also walk Antarctica.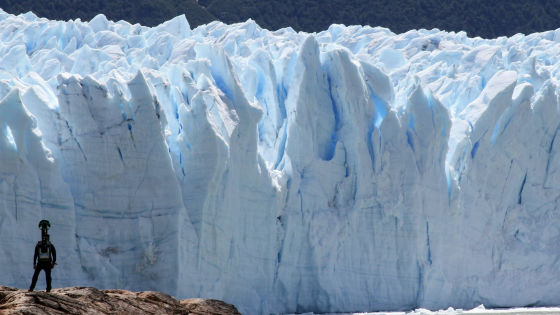 Even if the camera is covered with a cat, I will shoot.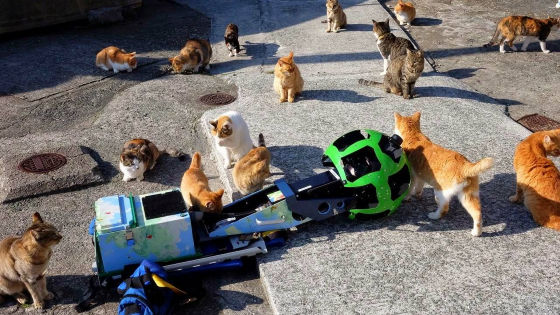 On the other hand, street view cars shooting towards any place can also shoot miraculous moments.

Photos that Google Street View caught a tremendous moment Various - GIGAZINE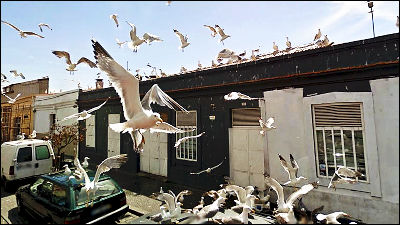 Google announced in April 2017Also announced correspondence to 360 degree camera, And it is said that a 360 degree camera compatible with Street View will be announced in the near future. Technology has evolved over the course of ten years, the look of the Earth has also changed, but the goal of Google Maps has remained unchanged 'We will guide people and help people discover the new world' Google I am spelling.