Rich caramel & macadamia nuts tried "South Korea style Kua Aina's" Caramel Banana Punch Cake "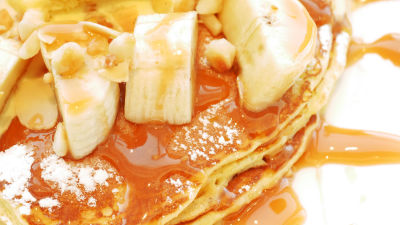 From "Wednesday, May 17, 2017" to "Kua Aina" which is a hamburger & sandwich shop born in Oahu, HawaiiCaramel bananapan cake"Has appeared. It was said that it was a pancake that topped with fresh banana and rich caramel sauce, and fragrant macadamia nuts, so I actually ate at the shop.

»Caramel Banana Pan Cake Appears | Topics | KUA`AINA Kua Aina
http://www.kua-aina.com/topics/2310.html

Arrived at Kua Aina.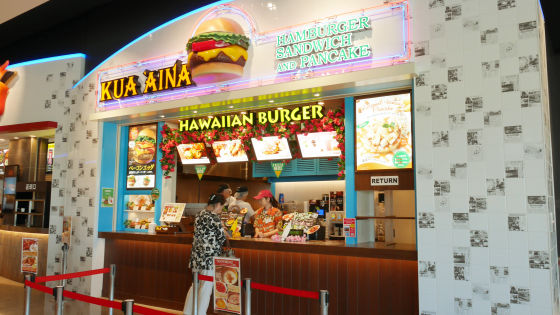 Kua Aina 's pancake is baked after ordering, so after waiting for about 10 minutes I received a caramel banana pan cake.



The size of one piece of pancake is about the same as iPhone SE with a total length of 123.8 mm.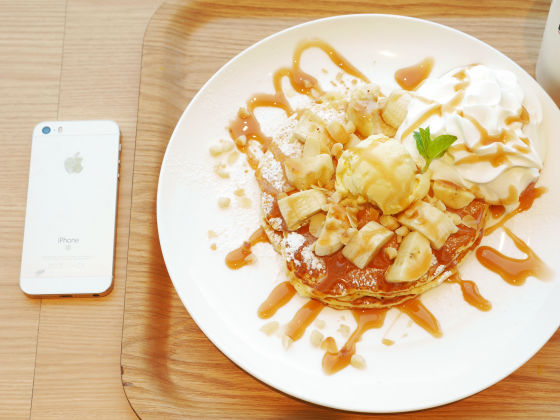 The height is like this.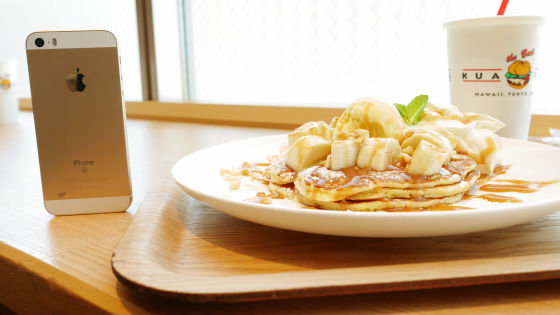 Pancakes are stacked in triplets.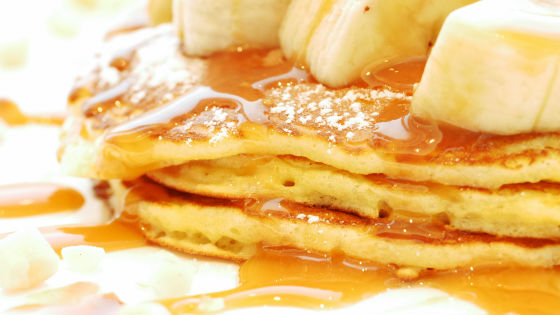 Banana, ice cream, almond, macadamia nuts, powdered sugar, plenty of caramel sauce are put on the fabric.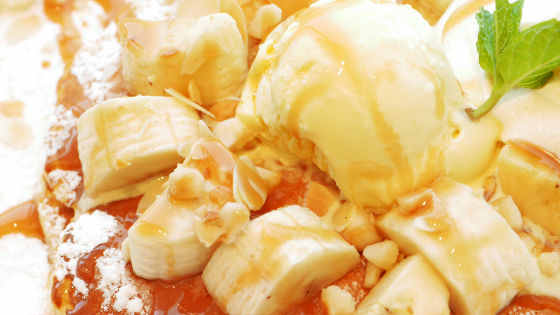 Plenty of whipped cream.



Each pancake is thinly sliced ​​and its sweetness is modest, so the rich caramel sauce stands out. The texture and flavor of crisp macadamia nuts are exquisite, as well as the goodness of compatibility with pancakes and caramels and bananas, but of course this has become a bit different finish with common caramel pancakes. Although the fabric of pancake is thin, it is not a fluffy feeling,Eggs' n ThingsIt did not become a situation that "it is painful to eat one piece because there is too much volume", and I was able to eat crisply.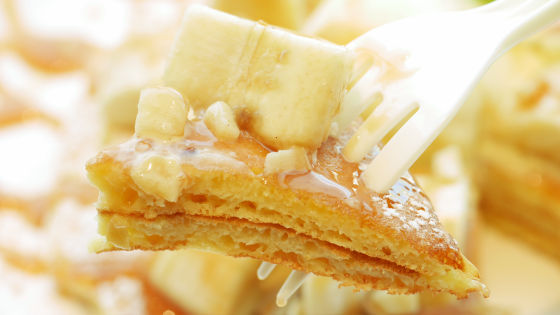 Whipped creamEspuzzaIt is said that you are using a light finish that melts at the moment you put it in your mouth ... .... It has a rich milk flavor and adds mellowness to a sweet caramel sauce pancake. Ice cream melted on a warm pancake and changed into a feeling like a vanilla sauce.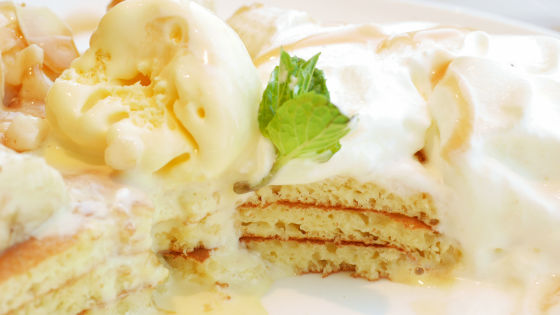 The pancake is accompanied by coconut syrup and honey syrup.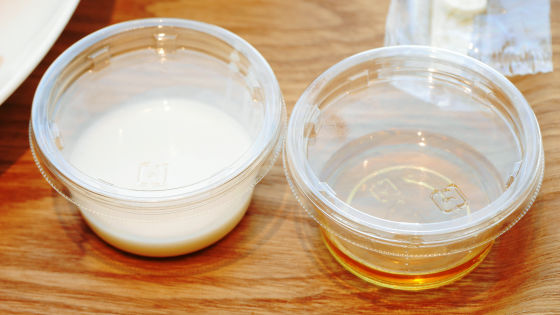 As caramel sauce and vanilla ice cream are sweet enough, additional sauce seems to be good if it makes sense to add changes to the taste. When you apply coconut syrup, atmosphere like southern country increases much.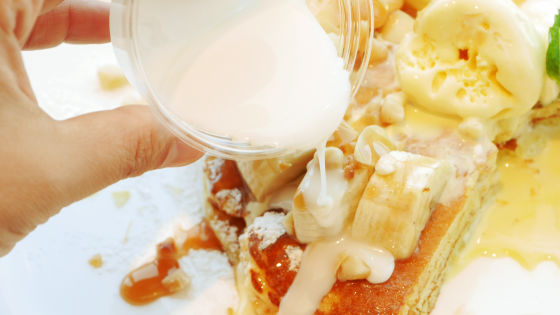 In addition, the price of caramel banana pan cake is 655 yen without tax, the drink set is 756 yen excluding tax, French fries + drink set is 855 yen excluding tax, it is offered until mid July.