Smoothie of PABLO which peaches' flavor spreads chippily over the mouth "Peach flute of plenty fruit"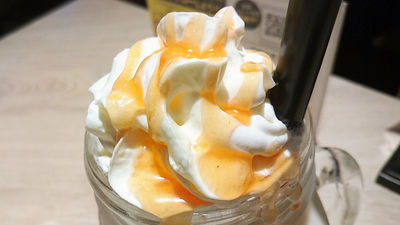 PABLO known as a freshly baked cheese tart specialty shop, "Smoothie" PABLO FRUTE (Pablo Flute) "period and limited quantity of new product"Plenty of fruit peach fluteI am going to have a drink so I joined from May 15, 2017 (Monday).

"Plenty of fruit peach flute" appears from 5/15 (Monday)
http://www.pablo3.com/news/detail/?seq=396

Arrived at PABLO.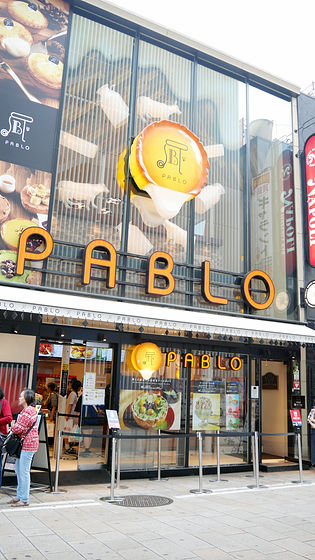 On the Dotonbori store, the first floor is a casual cafe and the second floor is a premium cafe, this time we chose a premium cafe.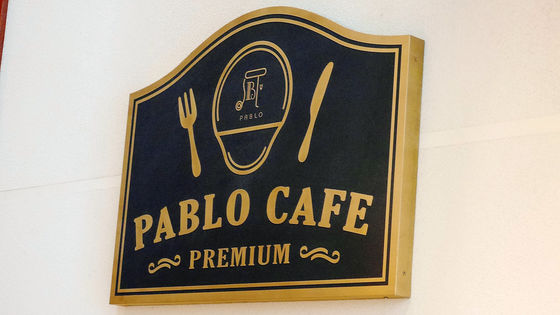 The menu looks something like this. "Donboriba store limited" "freshly baked mini cheese tart" Takoyaki "gets an eye out.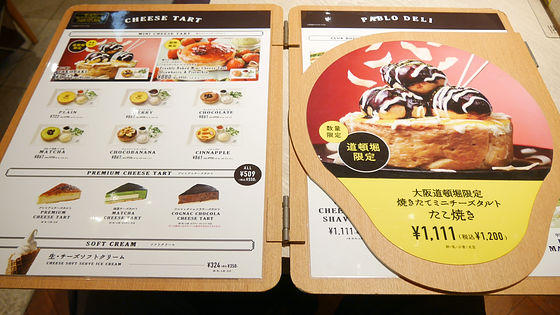 Pablo flute's lineup is currently 4 products. This time we will order "plenty of fruit peach flute".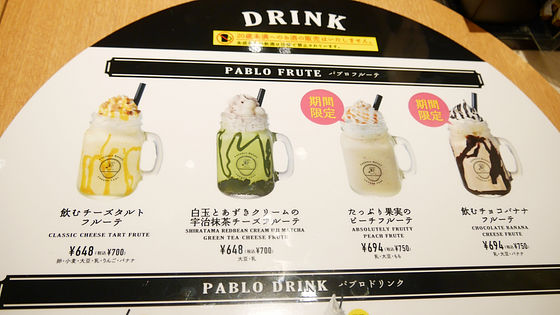 Because it is lonesome only with Fleete, I ordered "Takoyaki" as well.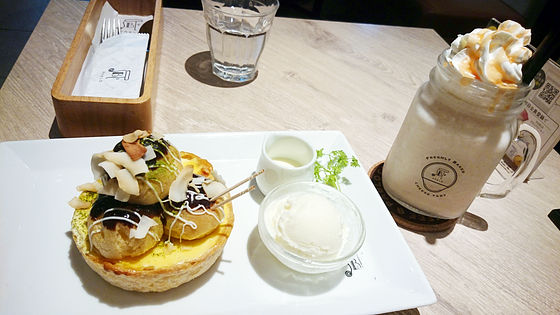 This "freshly baked mini cheese tart" Takoyaki "appeared on April 1, 2016, and it can be said that it is a limited product like Dotonbori shop with many Takoyaki restaurants around.

I ate a shocking "baked freshly baked mini cheese tart" Takoyaki as if I put Takoyaki on a tart - GIGAZINE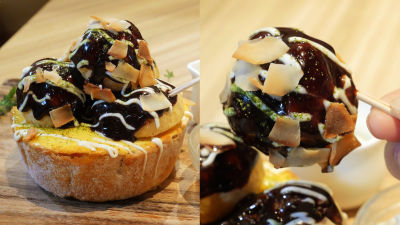 It looks like a very takoyaki, but in fact it is a puffy cream with chocolate.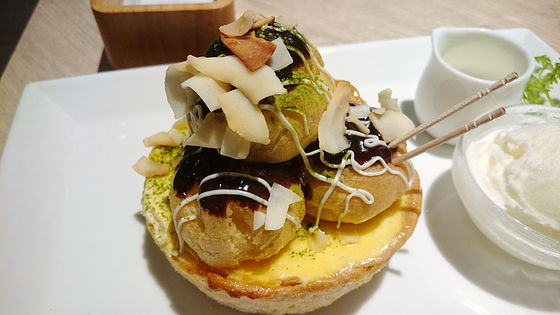 Today's main is "Peach flute of plenty fruit" with whipped and whipped cream served. If it is a casual cafe and it is a plastic cup that can take out as it is at 650 yen including tax, if it is a premium cafe it can not take out with a glass container with tax included 750 yen.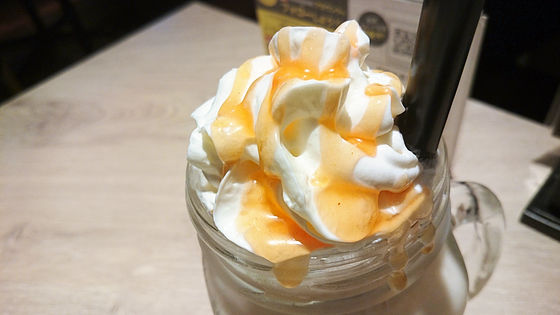 I have a handle but it is not like drinking with goobububi.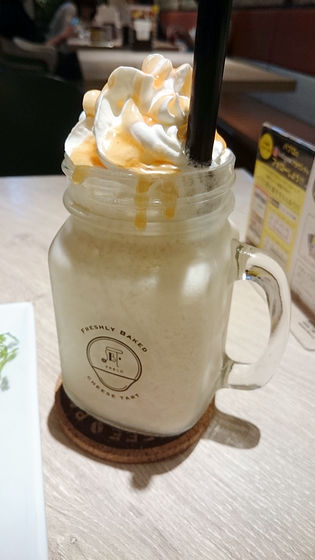 This whipped cream part is whipped cream with cream cheese finished with esprima formula, and it is peach sauce that it takes. Whipped cream is fluffy and sweet, while peach sauce is sour.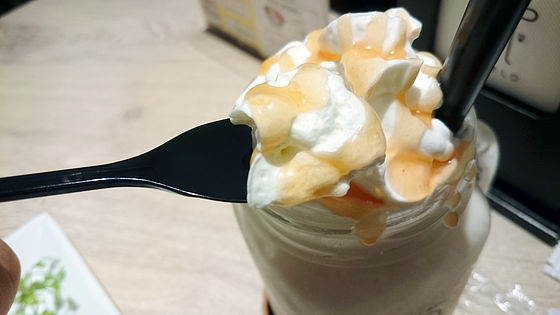 The drink part is a smoothie that combines cream cheese and white peach. This is a sour taste, the sensation that seems to be glamorous of peach goes through the throat chillily, and at the same time a feeling like a slightly gentle fragrance goes through the nose. The peach fruits are also scattered around the size to enter the straw, it is a very elegant smoothie.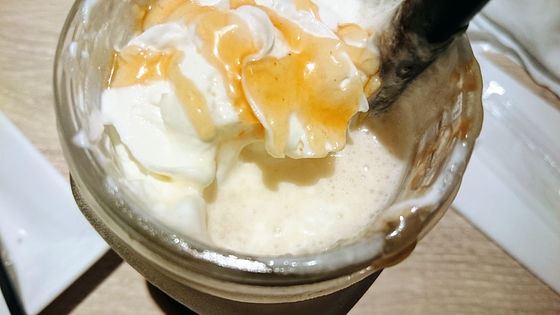 As I drink it surprisingly the volume is firm and it cools to the extent that it seems to be "a bit too cold?" Coupled with the cooling inside the store, so be careful with that point.