Lawson limited instant noodles with shrimp flavor strong "Ebisuba Ichiban Ebi-shima"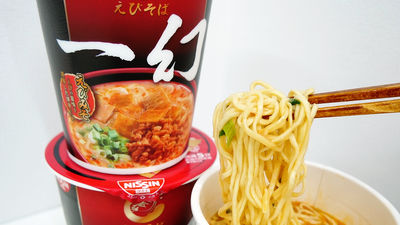 Placing the head office in Sapporo city "Ebisuba IdeasSupervised cup noodles "Ebisuba one shrimp eat shrimp"Newly appeared on Lawson Limited on May 9, 2017. This time it is a vertical big size cup, special shrimp oil has also been added.

Nissin Foods Sapporo Ebisuba Ichigo Ebisumi 【Lawson Limited Items】 | Lawson
http://www.lawson.co.jp/recommend/original/detail/1297797_1996.html

The design of the cup looks like this.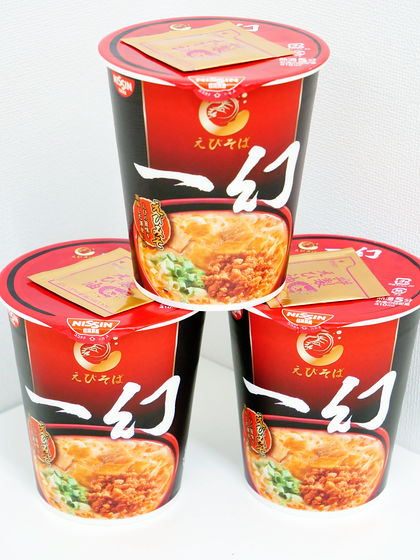 Looking at the raw materials, you can see that "shrimp powder" and "ebi" are used for soup.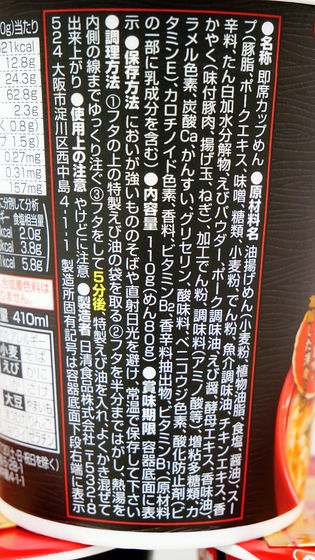 521 kcal at 110 g per meal.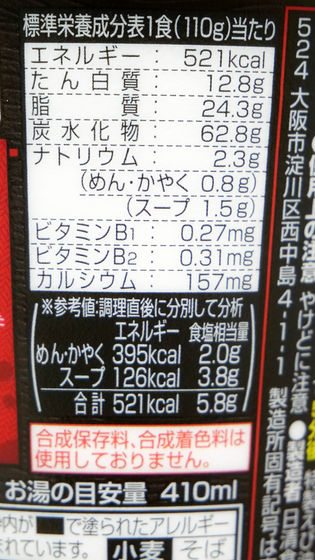 Appendix "Special shrimp oil" on the lid.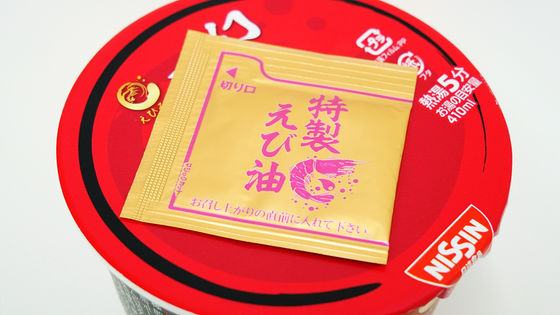 When turning over the lid, powder soup is plentiful on top of the noodles quickly.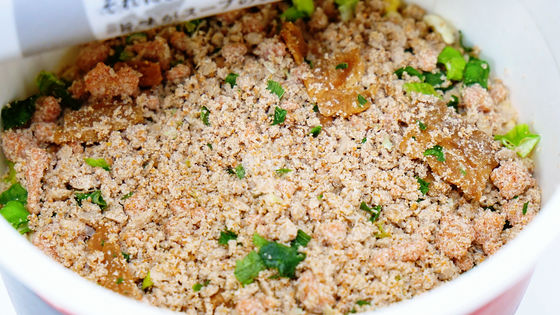 Pour hot water and wait for 5 minutes.



It looks like a lot of shrimps are floating, but this is fried bean.



Impression that the fragrance of the shrimp drifting from before pouring hot water became twice, three times stronger when pouring hot water.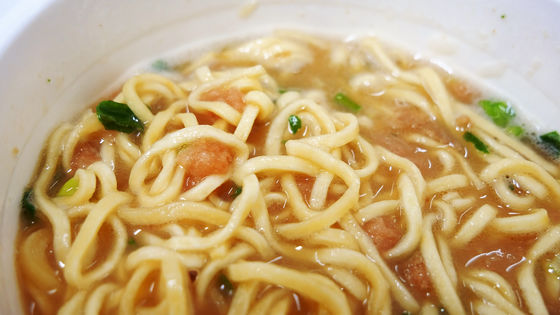 Finally, pour special shrimp oil ......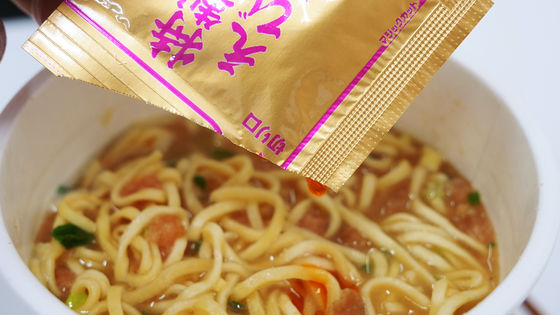 When you mix it, you can only express it as "Ebi-soba", complete the intense shrimp-flavored ramen. Although shrimp is not contained quickly, only the strength of shrimp flavor from the soup involved in noodles can be called "shrimp taste". The price is 216 yen including tax.