A new "blue" born in the laboratory is now looking for a name as it appears as a new color of a long-established crayon maker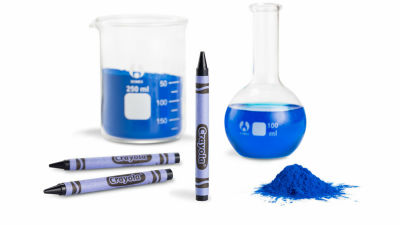 A new blue color born in the laboratory from a disciplinary standpoint is to appear as a new color crayon of American famous crayon maker "Crayola (Crayola)". Manufacturers are implementing campaigns to publicly invite names to be attached to this new color from the public.

Crayola Has A New Crayon Color & You Can Name It
http://www.highsnobiety.com/2017/05/08/crayola-new-blue-crayon/

The newest Crayola crayon color comes straight from the lab - The Washington Post
https://www.washingtonpost.com/lifestyle/kidspost/the-newest-crayola-crayon-color-comes-straight-from-the-lab/2017/05/05/f875ff3a-31d3-11e7-9dec-764dc781686f_story.html

This color happened by Occasion when Oregon State University developed a new material for electronic equipment in 2009. It is a pigment which is vividly blue in nature, and it seems to be a new color for the first time in 200 years as a blue pigment.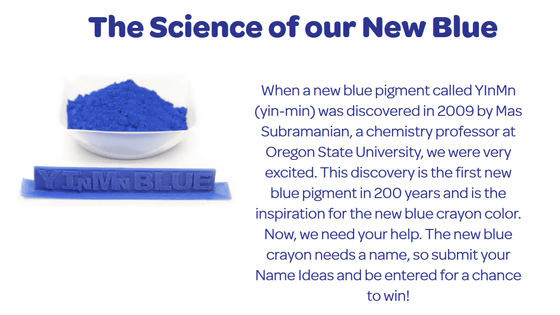 Currently it is called "YInMn Blue (Inmin Blue)" taking the names of three elements "Yttrium (Y)", "Indium (In)" and "Manganese (Mn)" used in materials , Crayola decides to widely recruit names suitable for its products.




About the aim of the new color naming contest Crayola said, "Because our products are based on children, creativity and colors, I think the lineup of color palettes will be in line with the latest innovative trends New blue crayons will allow us to inspire the children's and adults' children's mind to create everything. "

In CrayolaJapanese siteAlthough it is open to the public, the contest is being held in the following home country America site.

Home | crayola.com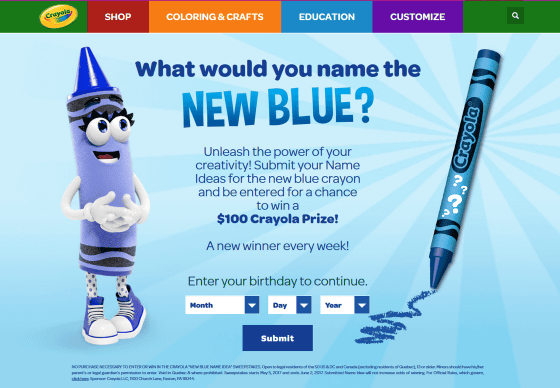 Entries are accepted until June 2. Five plans selected by Crayola will be announced on July 1, after the final round of votes by fans, the name will be decided in September and it will be a product.