That Bill Gates explains how India is trying to confront people's stool problems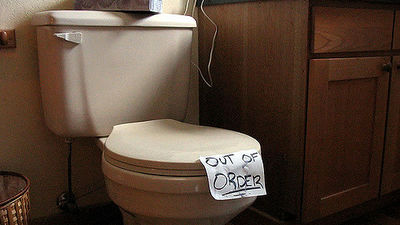 ByDoug Noon

The public health revolution that is happening in India "Clean IndiaAbout the campaign, Bill Gates, who is also the founder of Microsoft, is his own blogBill GatesI am talking about above.

India Is Winning Its War on Human Waste | Bill Gates
https://www.gatesnotes.com/Development/Indias-War-on-Human-Waste

"About three years ago, Prime Minister Narendora Modi in India left a bold comment on public health in the past when he was elected," Gates said, Prime Minister Mohdi said India It is known for working on toilet problems in. Prime Minister Mohdi said during my first speech on Indian Independence Day, "I am living in the 21st century, but do not you feel sorry for the current situation that our mothers and sisters have to defecve in the open air? The poor women in the village can not defecate until they are in the dark, waiting for the night, this is like torture, which may cause many diseases.We are female Would not we be able to maintain the toilet because of the dignity of the woman? "He said, urging the need for toilet improvement for women.

Mr. Gates praises Prime Minister Mondi as national leaders are unthinkable elsewhere to approach openly and openly to delicate issues. In addition, Prime Minister Mondi launched the "Clean India (Swachh Bharat)" campaign to finish outdoor defecation in India by 2019 in two months after leaving this comment. This project is planning to deploy 75 million toilets nationwide.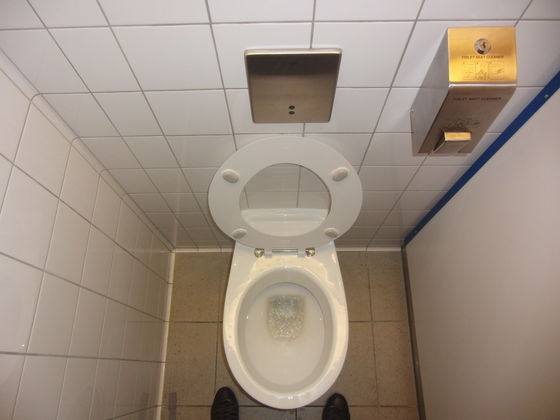 ByDirtyboxface

The reason why Prime Minister Mohdy focused on Indian defecation problems that had not been tackled until then is that there are 1.7 million people worldwide who die due to unsafe water and sanitation facilities, Because there are statistical data that over 600,000 people in India are people living in India. There is also a problem that one quarter of young women drop out because the school has no decent toilet. In order to reduce the loss of such diseases and opportunities as much as possible, poor India of sanitation equipment finally started.

If we can solve this problem, we can save hundreds of thousands of lives each year, helping women to advance into society and improve the economy of the whole country. It can be said that the case in India well shows how human life infrastructure is supported by sanitation facilities.

To achieve the Clean India campaign, it is important to make everyone able to use a well-controlled toilet. In order to remove pathogens causing the disease, it is necessary to properly process excrement, and for that, it is necessary to correctly perform the entire process of collecting, carrying and processing defecation of each toilet. For that reason, I heard that the Clean India campaign is redesigning the toilet and testing new tools.

So far Clean India campaign is going well. In 2014 when this campaign began, the number of Indians who could access the appropriate sanitation facilities was only 42%, but in 2017 the proportion has risen to 63%. the governmentMahatma GandhiWe are planning to complete the project by October 2, 2019 which will be the 150th anniversary since birth, so it seems that the schedule is going smoothly so far. By shooting a toilet that has been maintained and introducing a reporting system that includes location information, it is clearly understood in which state the maintenance of the toilet is proceeding.



However, Mr. Gates insists that it is not sufficient to just create an environment where people can use a well-controlled toilet. Well then, what you need is that you need to persuade people to use the toilet. This is the second key of the Clean India campaign, and in a sense it seems to be more difficult than the first one, "making everyone able to use a well-controlled toilet". The reason is simple, because humans are reluctant to change old habits.

However, in response to this problem, Clean India campaign is preparing an original way. The method is varied, and in one group we urge children to collect outdoor bowel movements and use public toilets. In addition, in the project that will expand in 2018, the Indian government will work with Google to search for the nearest public toilet in 11 cities and build services that can read directions and user reviews. further,BollywoodVarious measures are taken, such as making movies and cricket star players talk about toilets by celebrities in India through TV and radio, or changing the stamp of the Indian currency into the logo of the Clean India campaign .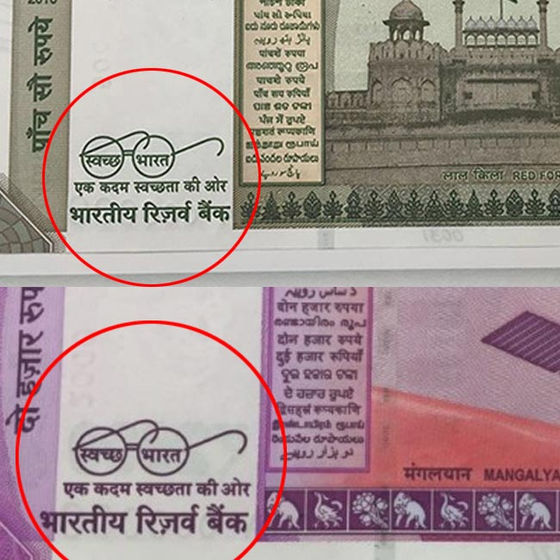 Thanks to these efforts, only 20% of the districts released from outdoor defecation in 2015 had expanded to more than 30% in 2017. Mr. Gates said, "By raising the high goal, the Indian people began seeking change and taking action to realize the goal, which is a wonderful case for other countries," everyone It gives us the opportunity to walk a healthy and productive life "It is our inspiration to believe."

You can also see Gates talking about the Clean India campaign in the following 360 degree movie.

Talking Toilets - YouTube