It is not just the hamburger sales business that makes McDonald's mighty empire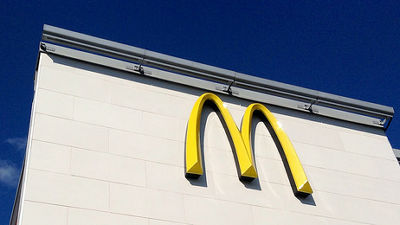 ByMike Mozart

The fact that McDonald 's business, which is the world' s largest fast - food chain, is a "hamburger shop" is certainly a fact, but on the other hand, many of the profits that McDonald 's headquarters actually gains are other than hamburger sales It is a part, and there is a reality that it is "one of the world's most real estate developers".

Mcdonald's Real Estate: How They Really Make Their Money - Wall Street Survivor Blog
http://blog.wallstreetsurvivor.com/2015/10/08/mcdonalds-beyond-the-burger/

The drive-in restaurant "McDonald's", founded by Mr. McDonald's brothers Maurice and Richard, has created a mechanism that allows anyone to efficiently create a hamburger making system. Mr. Ray Clock, persuading McDonald's brothers to be fascinated by the skill of the system and later tailoring McDonald's to the world's largest food chain later, will make the "franchise business" an important milestone in McDonald's development It was caught as a skeleton.

It is well known that the most important part of the business is not "to get the margin by wholesale hamburger materials to be delivered at stores", but many of them relate to real estate. In the past, McDonald 's CFO (Harry J. Sonaborn, who served as Chief Financial Officer, said, "To be accurate, McDonald' s not a food business - it is actually a real estate business - we sell 50 cents of hamburgers It is because the tenant is driving the revenue generation by paying the rent, "he said in the past.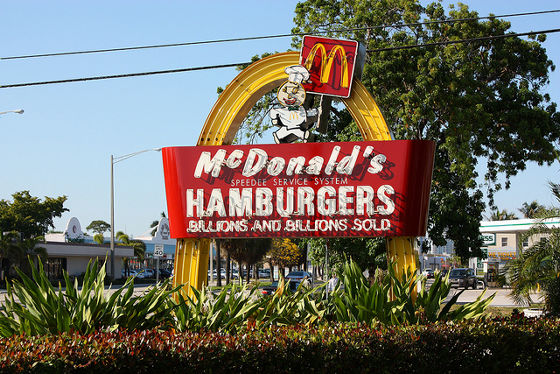 ByThomas

The franchise system is one of the ways to expand the business with a small investment amount, and Mr. Clock establishes a method to expand the company size while keeping product control. At McDonald's, we choose a way to become a landlord of a franchise store rather than a way to wholes the ingredients to a franchise store or to claim a large amount of royalty to make a profit. The headquarters of McDonald's owns stores properties on their own and earns most of the profits by leasing with rents that profit on franchisees. In addition, we incorporate a mechanism to collect royalties for the entire sales of each store at a certain rate.

In McDonald's getting sales, there are two major pillars of buying and selling store properties by subsidiaries and collecting rent from franchise stores. Macdonald has stores in more than 100 countries and it seems that over 100 billion hamburgers are offered annually. As of 2015, only 15% of McDonald's stores that have 36,000 stores worldwide are directly managed stores, and the rest are stores operated by franchisees.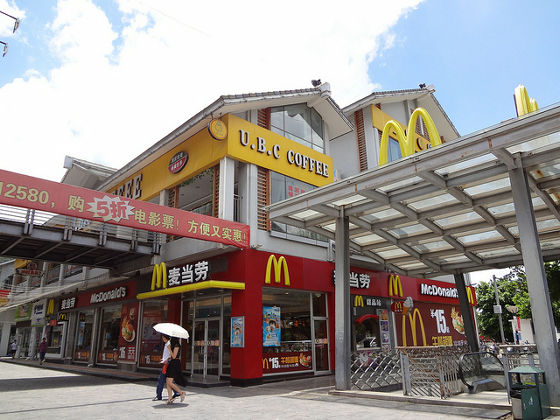 ByAlexlinder

According to the data of 2014, sales for McDonald's for the full year of December 2014 totaled 27.4 billion dollars (about 3.4 trillion yen), of which sales from the franchise business were 9.2 billion dollars (about 1.1 trillion billion Approximately 33% of the total in yen). The remaining 18.2 billion dollars (about 2.1 trillion 14 billion yen) is the sales from the directly managed business, and the ratio at this stage occupies two-thirds of the total.

However, from the viewpoint of "profit margin", the situation will change drastically. Although it is hard to predict that profits will be retained more by sales gathered from franchise stores than directly managed stores that pay costs themselves, in the case of McDonald's, the profit margin of directly managed stores is 16%, while in the franchise business The profit margin of 82% is said to be.

If we look at this sales amount, the profit remaining from directly managed stores will be $ 18.2 billion × 16% = about 2.9 billion dollars (about 350 billion yen). Meanwhile, from the franchise business, it was found that more than 70% of the total profit was generated, with 9.2 billion x 82% = about 7.6 billion dollars (about 890 billion yen), "McDonald's is a real estate business" You should be able to feel the word strongly. In 2014 it was a year when McDonald 's sales had declined worldwide, but since the sales of franchise business, which is not much affected by the hamburger' s sales performance, was solid, at this time, the franchise business from the main body from shareholders It is also convincing that the pressure to separate and separate is to be taken.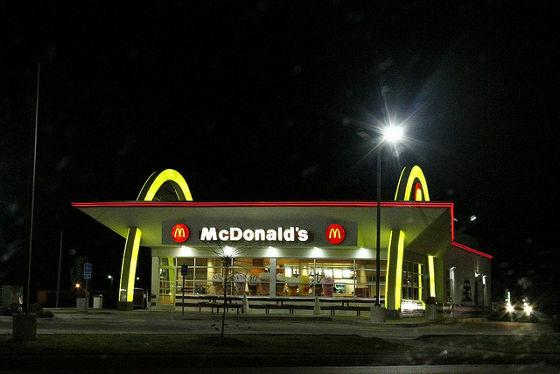 ByGasFan_Canada

As can be felt from this example, diversifying the profit structure of a company has a big meaning in terms of risk management. If you put too much ratio in your hamburger business in the main business, you will receive the influence when the decrease in sales happens. Therefore, by making the franchise business that can be expected with certainty of "goodwill charges" separated from the influence of actual sales a big pillar, it becomes possible to absorb actual sales fluctuations here.

On the other hand, too much focus on the franchising business, which is attracted by the high profitability, leads to another risk. Since franchisee is a contractor to the end, it is obvious that you can end the contract at a certain point. For that reason, the practical simple rule that it is important for stable business management to disperse the ratio of directly managed stores and franchise stores and to ensure a well-balanced balance between profits and risks is emphasized from the example of McDonald's I am coming.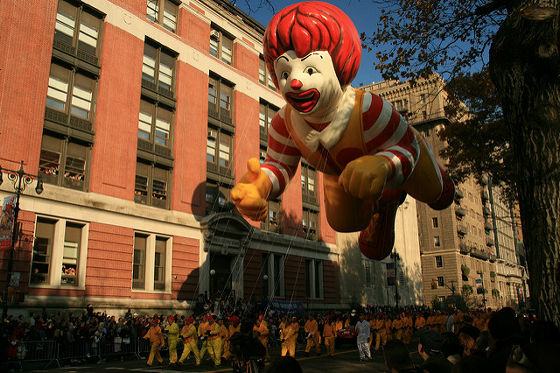 ByRian Castillo

By the way, regarding Ray Clock who built McDonald's empire in one generation, the movie "The Founder" is released in 2016 and interactions including battles with McDonald's brothers are drawn.

How did "MacDonald" become the world's fastest food chain? Film "The Founder" Trailer - GIGAZINE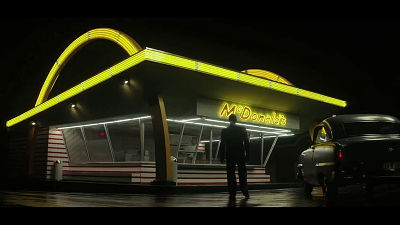 in Note, Posted by darkhorse_log