I wanted to tell the charm of Fukuoka and I walked from the niece along the subway to Hakata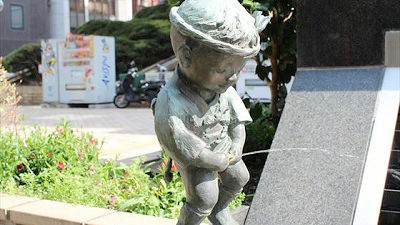 In recent years, Fukuoka City, which is attracting attention as a compact city of close proximity to work. Despite being in such a city, it is also a popular secret that nature such as the sea and the mountains spread to familiar places. The population has already exceeded 1.5 million people.

Hello,Takuya SAITO who did a round around the world by bicycle @ Charridermanis. I was back in Fukuoka for a while but when I was riding a bicycle in the city I was tempted by the desire to delve into the familiar scenery. It is a place where I spent most of my life, so I wanted to introduce Fukuoka which I know.

◆ It was a school road
I was a bicycle schooler when I was in high school. It was training for the later round of the bicycle world. Because the seaside of Fukuoka city is flat, it is easy to run, mainly from the local nieihama beach to the Chiyo prefectural government branch station with school, "Meiji Avenue" was used as a school road. It is almost along the subway's airport line. Because I am familiar with the way, I can understand what is present now even after 15 years passed. Because of that, it is up to now to create an article introducing local and Fukuoka based on this school road.

The photograph is important when making articles. Although it was so during the trip, walking is easier for walkers than for bicycles. For that reason, I decided to walk from the Ninehama to Hakata this time. It's the challenge of April 12th.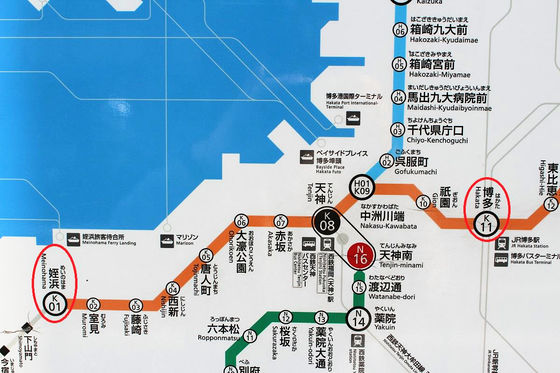 Once at the Hakata station, Chikuzen-isushima station, Chikuzen Takamiya station, Kosa station, Toriou station, Nishi-shin station, Niehama station and JR Chikuen Line were running, but the railroad crossings seemed to be a factor of traffic congestion, Fukuoka It was abolished in 1983 by unification with municipal subway. Private railwayNishitetsu also streetcarAlthough it operated, it was abolished in 1979. For these reasons, the train does not run at all on the ground in some places, so in this section the impression is that the city is quite refreshing.

◆ Walk from niehama to Hakata
Nieeihama station where this is the starting point. In the past, the north exit of the photo was main, but now the south exit where development has progressed is crowded.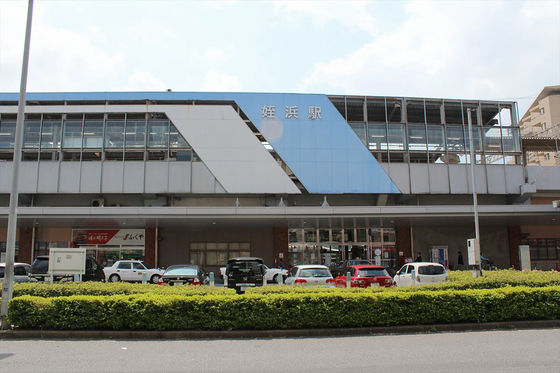 Proceed north from Seibu Station to Meiji Dori. I will walk here towards Tenjin all the time.

· Atago Shrine
Atago Shrine where the pillow called "Japan's Three Great Atago" is an eye-catching shrine is a large and firm shrine that is divided by area. I did not intend to do so, but the view from the precincts was good, so I decided to go away a while. There is a shrine at the top of Atagoyama so I have to climb a mountain for a while.

Atago Shrine Fukuoka
http://atagojinjya.com/

I will aim for the mountaintop through the torii.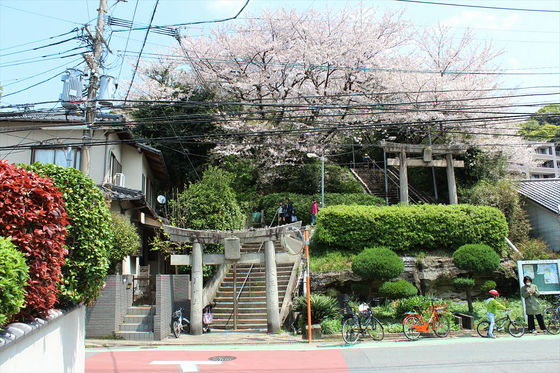 I rushed up the stairs and arrived at the shrine. My heart was about to jump out of my mouth to a dull body.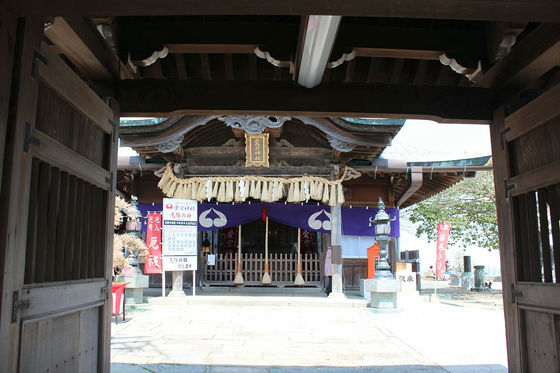 You can see the whole area from the precincts.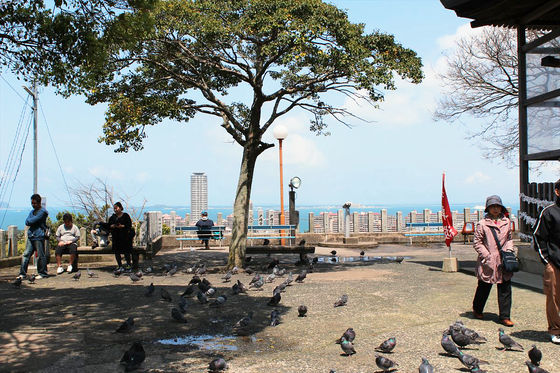 Bamboo beach (Momohachama) district such as Fukuoka Tower and Hilton Fukuoka Sea Hawk.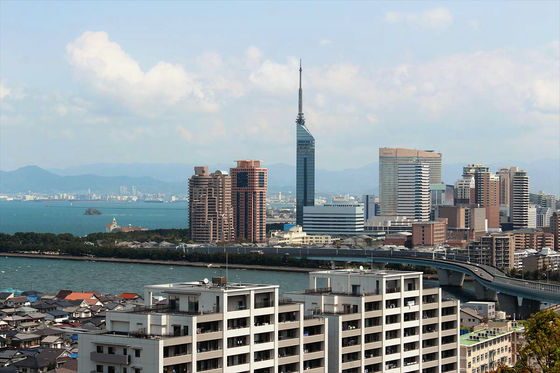 Remote island called Nogoshima is also floating in Hakata Bay.



On the way down the stairs I found Jizo with a baseball bat and a soccer ball. It was Mr. Jizo, who supports local team Softbank Hawks and Avispa Fukuoka.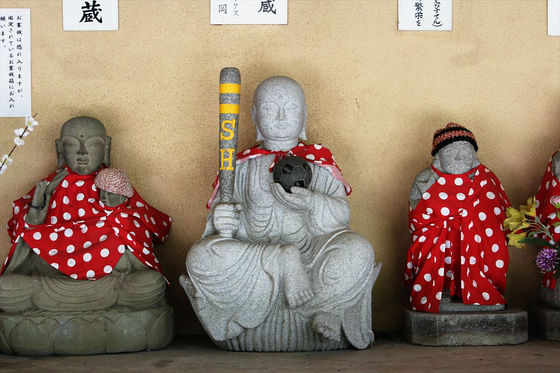 I used the roadway downhill. I came out in front of Muromi River.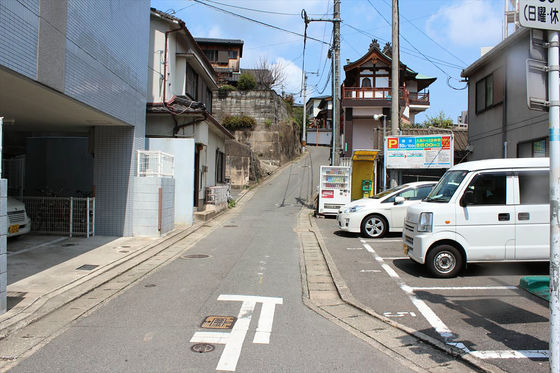 · Tottō Housing
As you come down from the shrine, the building of the Tornado housing where the gorilla hangs jumps into your eyes. It is a local real estate company.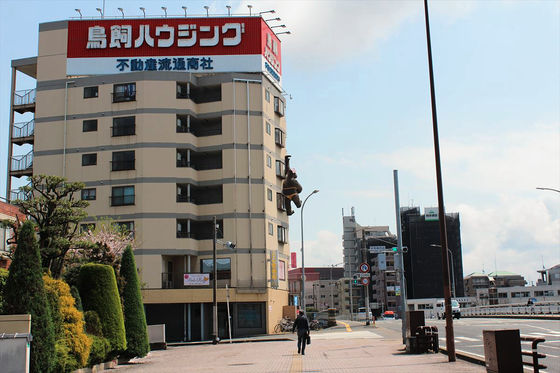 Gorilla building seen from the river side. When I was a little we were screaming whenever I could see the gorilla from the window of the car. On my way home on a short trip, I realize that I passed back this gorilla and returned to Nishi-ku.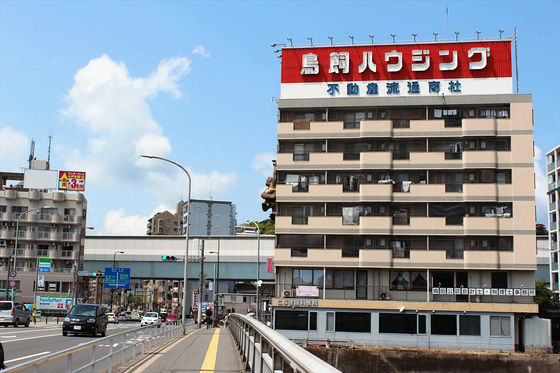 Pink flowers on the head, dazzling yellow bikini. Actually, there is a setting called mother.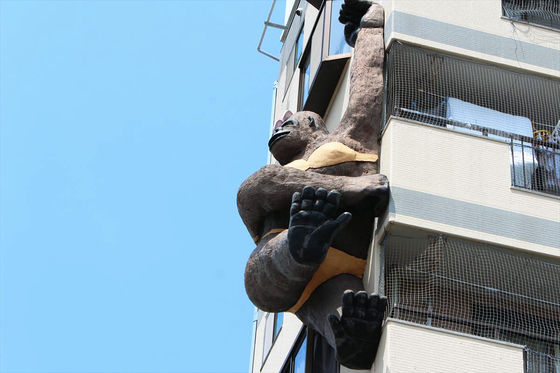 It was a plump and nice ass.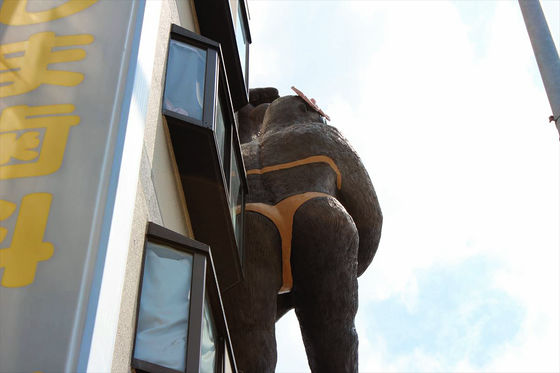 In the Tottori Housing of Real Estate Company, the image character "Gorippa-kun" which is based on a gorilla motif is active. In the past, three people were hanging from the building in Ropponmatsu with Gorippa-kun (father), children in Ohori Park, but from the influence of the 2005 Fukuoka-ken West quake earthquake, gorillas other than Muroto were removed It is.

Torn house Housing Gorippa-kun's room
http://torikaih.com/other11_1.html

Muromi River
There is the "Muromi River" which is the boundary between the western ward of Fukuoka city and Sayara ward ahead of Gorilla Building. The area of ​​Fukuoka Tower that you can see in the back is "Momochihama (Momohama Hama)". Shiina Ringo's name of the place that appears in the song "Right city".



Another river called "Konagagawa" emerges immediately after crossing the Muromi River.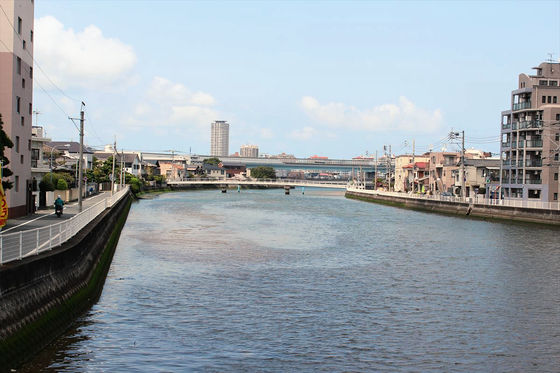 Hayaki mouth
Royal host Miyami shop in front of Kimagagawa river. It is open all the time here.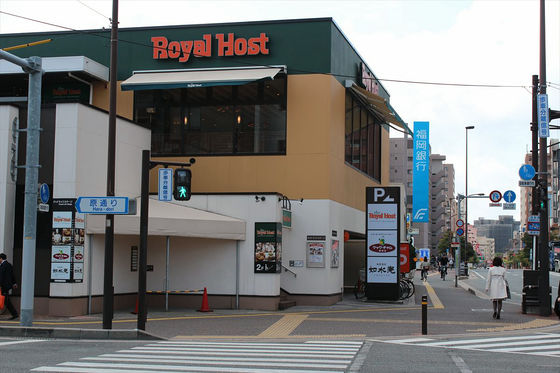 The intersection where this royal host is at the corner is the point of traffic called "Hayamuguchi". The big road that extends to the south leads to places like "Hara four squares" and "Jiromaru".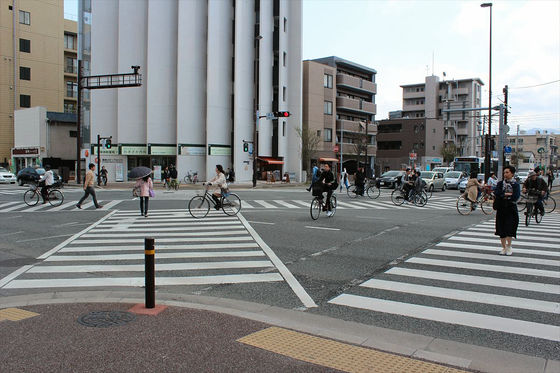 · Fujisaki Bus Terminal
After passing the intersection of Hayamuguchi, there is a point to pay attention to the left turn involvement by the bus.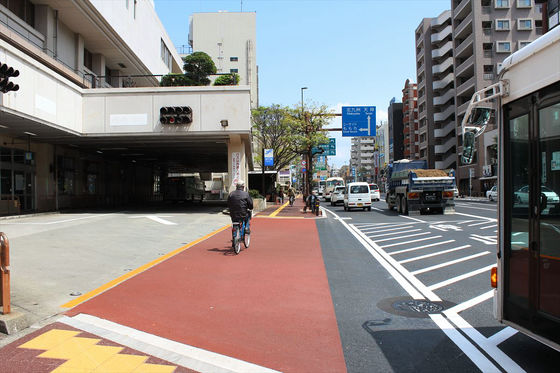 Although I was not keenly concerned with the recognition of "difficult place" past Lotteria, in fact it was a public facility called Sagara Citizen Center. Next to that is Takara ward office. I do not know what kind of building it is unless I care about places with no edge.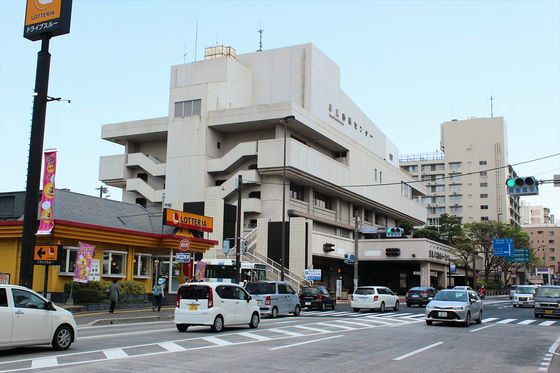 The first floor is a bus terminal. I did not remember getting in here, and I was surprised to see the entrance of subway "Fujisaki station".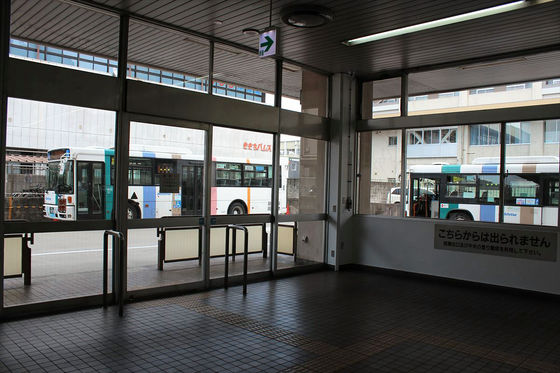 · Rear car troops
After the Fujisaki bus transit terminal there is a branch to the shopping area.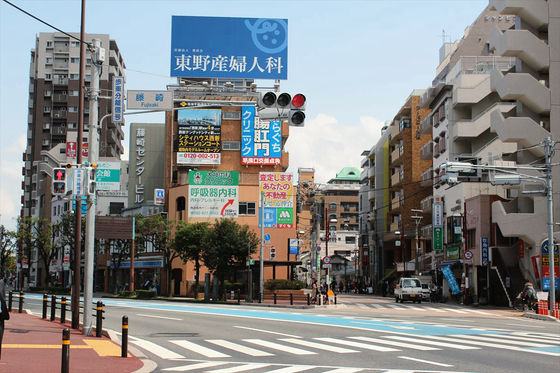 I do not go with a bicycle, but I walked a bit and I peeked. There is a shopping district such as "Fujisaki street shopping district" "Takatori shopping district" "Nakanishi shopping district" "Nishiyun central shopping district" on the way south of Meiji Avenue. Nishi Shin central shopping district is famous place for aunt who drew a rear car comes to peddler.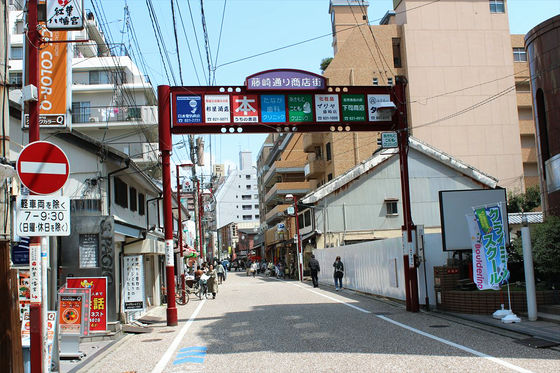 Nishi-shin
When coming up to Nishi-Shin, the point where Fukuoka Tower can be seen comes out.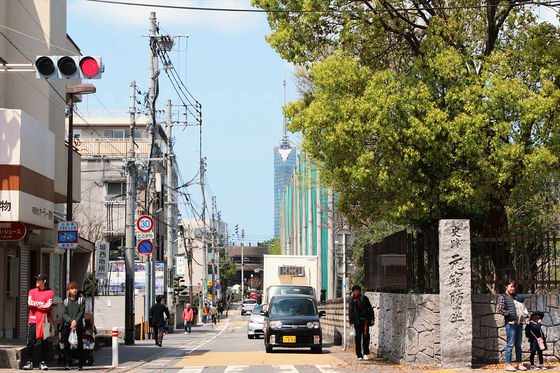 The Fukuoka Prefectural Government School Yuan High School is the preeminent secondary school in the school district.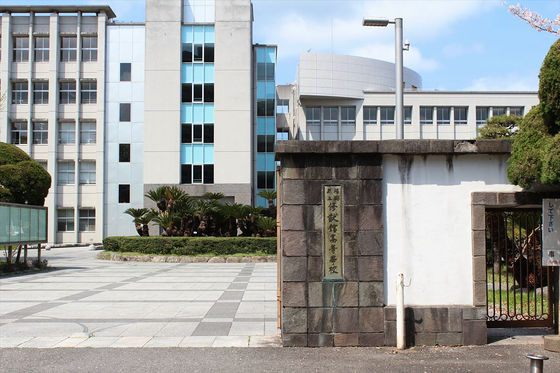 · Mr. Sazae street
The road between Shakugakukan High School and the Don Quijote Nishi Shin store in front is named "Sazae-san Street". The intersection here is also a key point of transportation called "Waki Yamaguchi." From this Yamaguchi to the seaside near Fukuoka Tower It was also the south-south road to the entrance of the Seaside Park, which was the southern style street. Author Mr. Hasegawa Tomoko seems to have come up with the family composition and name of Mr. Sazae when he was walking along the seaside of Takara-ku, Hyaku-ku, and this town is making use of Mr. Sazae.

Sayara Ward Sai "Food" Ken "Beauty" Tamagotchi Sazae Street
http://www.city.fukuoka.lg.jp/sawaraku/sawaraku-tamatebako/miryoku/sazaesan/

A big sign explaining Sazae-san street.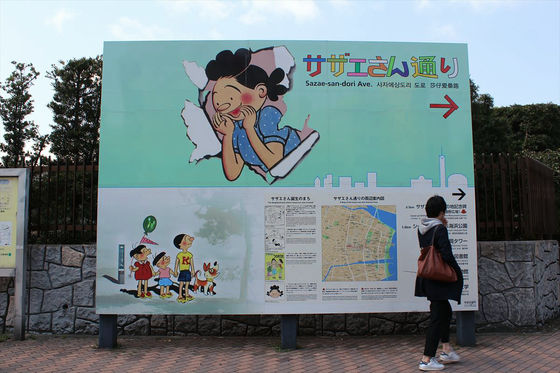 A silhouette image and a guide board were also set up in front of Don Quijote Nishi Shop.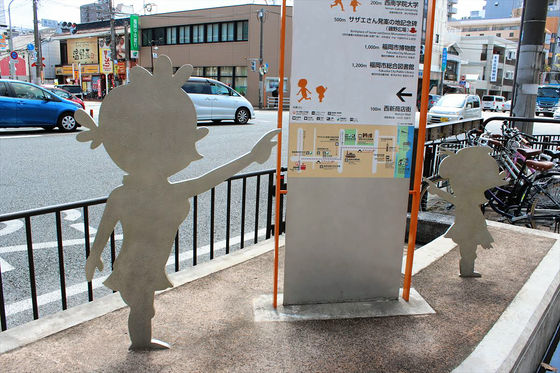 This bamboo shoot street, the birth is a landscape that brand newly comes out in 2012 and I do not want to walk properly once.

· Praliba
Speaking of Nishini, the building of the local department store "Iwataya" was a landmark-like entity. However, Iwataya withdrew in 2003 due to poor management. Instead, a commercial facility called "Praliba" will be opened with several specialty shops. Supermarket Sunny, MUJI, UNIQLO, bookstore libro etc were open. There was also a large store of Daiso of 100 yen shop and it was convenient. However, this Praliba also closed at the end of July 2015 for rebuilding due to aging facilities.

Currently dismantling work. What kind of place can you reborn familiar scenery?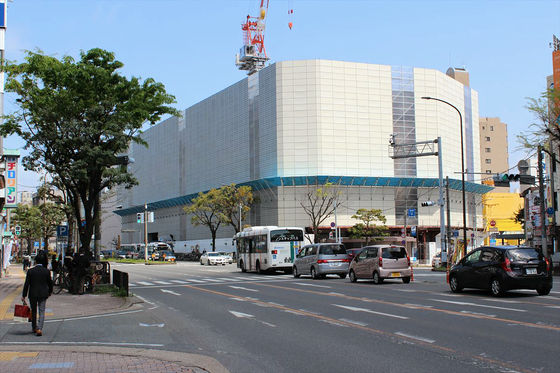 If you go further, there is a bowling alley called Nishishin Palace.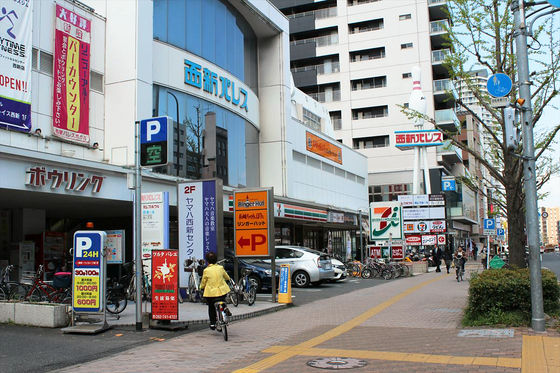 Once again, cross the river called "Higawa River" at the bridge.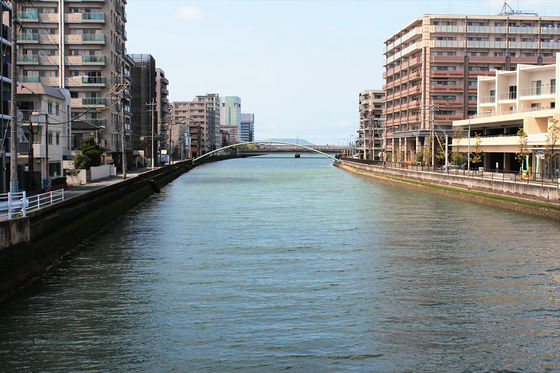 · Yahoo auction dome
Tamancho station of the 5th station from the nine beach.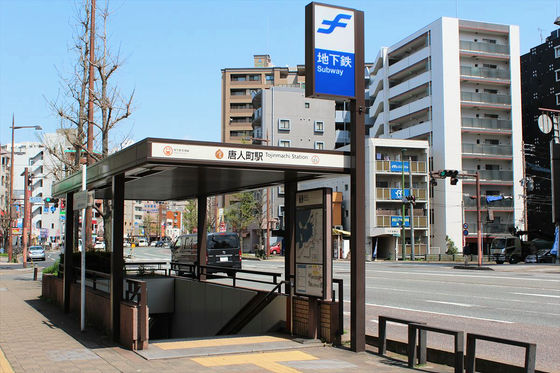 This tojocho station is the nearest station of Yafuoku Dome (Fukuoka Dome).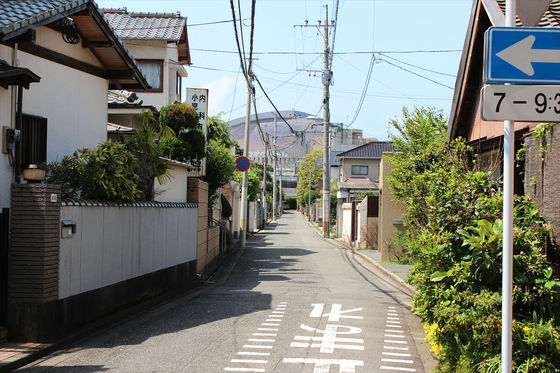 It is a balloon of Tornou housing again. Gorippa-kun is winking.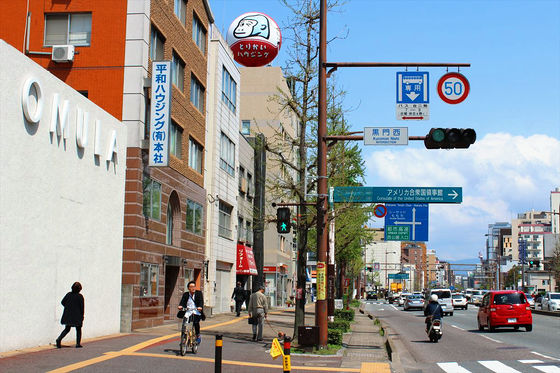 ·Mister Donut
Ohori Koen station at the 6th station from the nine beach. There is a park with a big pond as its name suggests, but since there is a mister donut at the entrance there is a little break.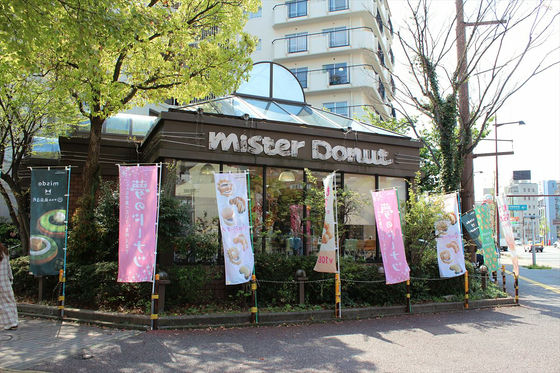 I walked quite a bit and I will supply sugar. It was my first "Pon de Ring", but it was a very strange texture with a bit of mochi while being bread (wheat).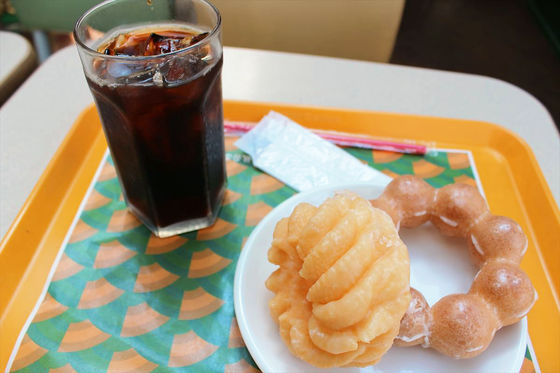 Actually, this break also has meaning, there is a merry-go round in this Mr. Donut's shop. Although it was botheringly fancy interior decoration, it was a rare shop where there are only three stores nationwide. Although it was unusable, there is also a retro feeling jukebox, it is inside the store reminiscent of America a while ago.

A merry-go-round that turns the interior into a gorgeous air like an amusement park.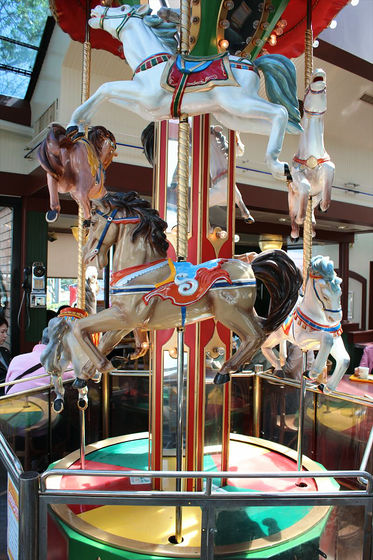 A horse running Pappaka. You may be pleased if you take a young child.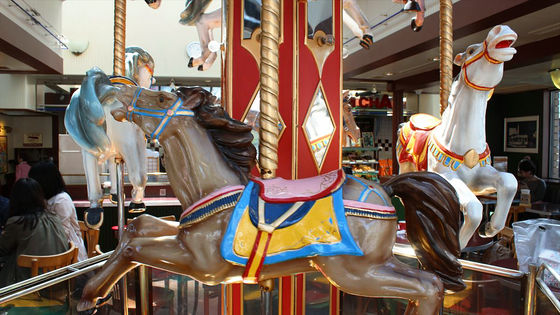 This merry-go-round will actually move.

Merry-go round in the store Mr. Donuts · Ohori Shop - YouTube


The ceiling was glassy and it was open and bright inside the shop.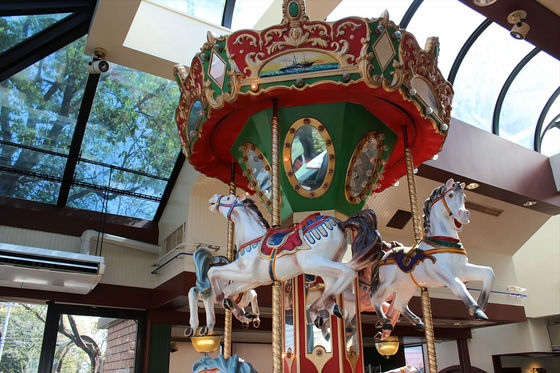 It is 10,723 steps from the nine beach this far.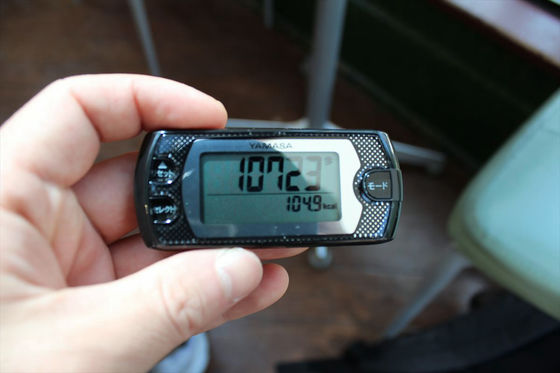 Ohori Park
When I finish the break, I will stretch my feet into Ohori Park. This Ohori Park was the outer moat of Fukuoka castle in the Edo period. I can not believe it now, but it seems that this place was once a cove of Hakata Bay and connected to the open sea. It will be in the shape like present as the Showa 2 (1927) Toa Industrial Expo is held. In a park with a big pond, you can walk across the center of the pond by connecting bridges and islands. It is a place of rest for Fukuoka citizens.

Ohori Park | Oasis of water and green
http://www.ohorikouen.jp/

Ohori Park entrance.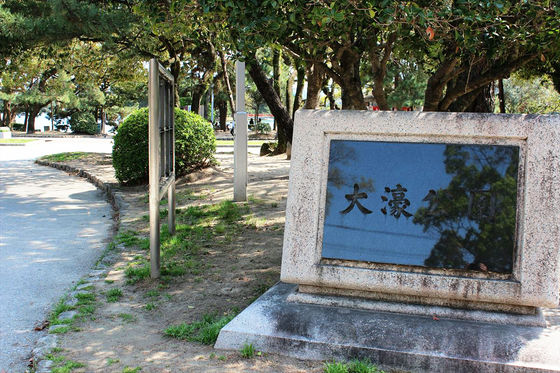 East shop called Ukimido on the way crossing the pond.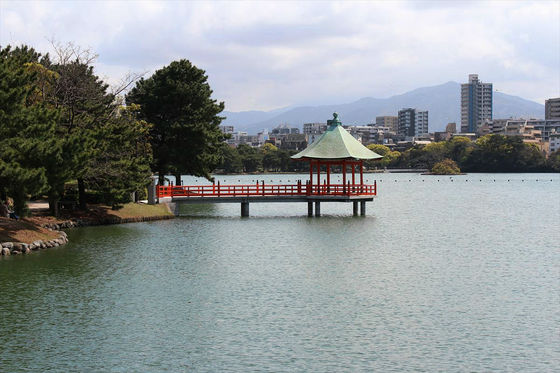 Recently there are also swan boats and a boat ride.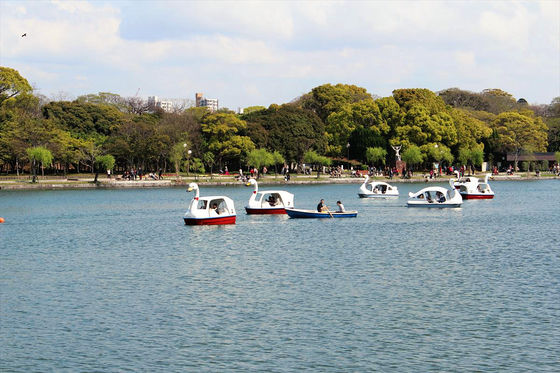 Turtles were inhabited in the pond, and they were doing deliciously dry drying.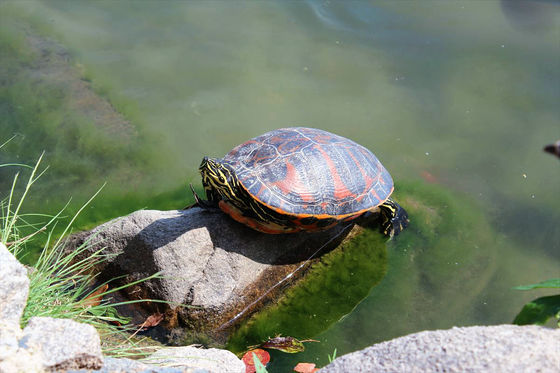 Large carps were also swimming. Extra large size that seems to hurt when holding with both hands.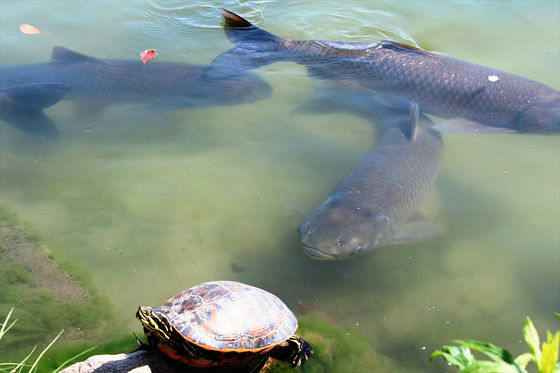 Aside from that, the sightseeing spot called "Hoan Kiem Lake" in Hanoi, Vietnam, spreads out like the Ohori Park, so please come and visit those living in Fukuoka. In my case I was away from local for about 2 years, so I felt very nostalgic.

Maizuru Park
Continue to the adjacent Maizuru Park as it is. This is the place where "Fukuoka castle" was in the Edo period. However, since there is no tower as in other cities, the feeling that the city of castle is a city is scarce even locals.

It was also a cherry blossoming spot here, and crowded with a lot of cherry - blossom viewers despite weekdays. It was nice day for a cherry blossom viewing because it was weathering for about a week before the previous day.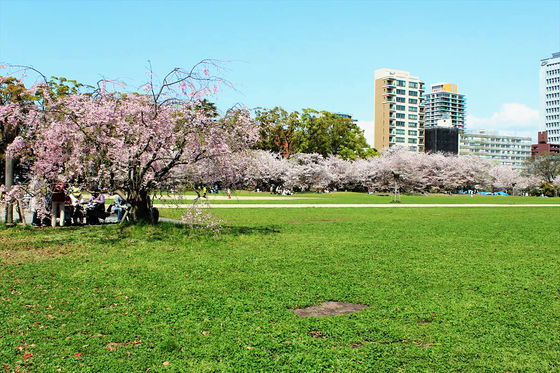 I will walk along the cherry blossoms.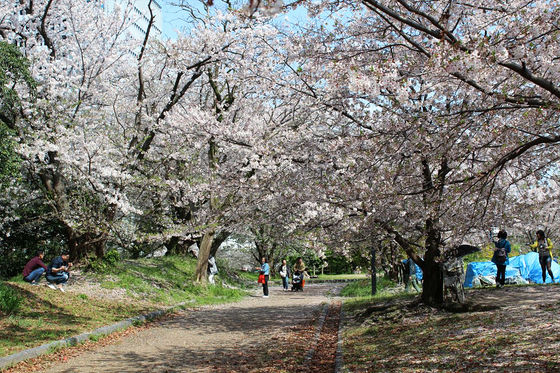 Pink cherry blossoms to announce the arrival of spring. Every year I think that it is a flower that fits in Japanese climate, which is not a sharp primary color but an unobtrusive color but blooms spectacularly.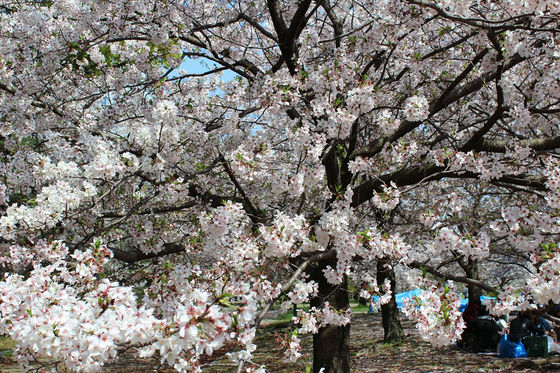 Although there is no tower, the building like this "tide stick" remains.



Moat of the castle seen from Meiji Dori.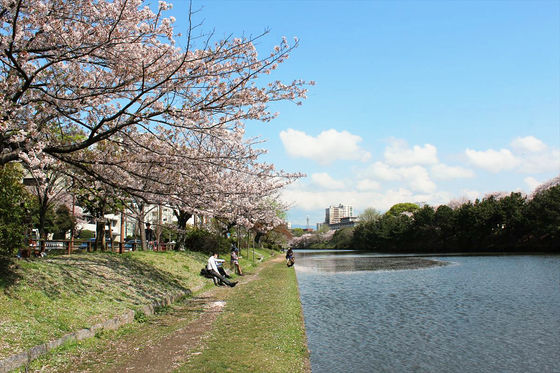 I will return to the park and walk outside the track and field stadium. This was also a row of cherry blossoms.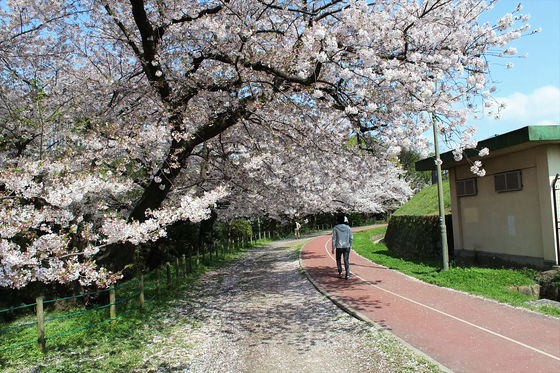 · Heiwadai Stadium
The large square that comes out after leaving the track and field stadium isHeiwadai stadiumIt is a site. There was a stadium that became the home of Daiei Hawks until the Fukuoka Dome was made.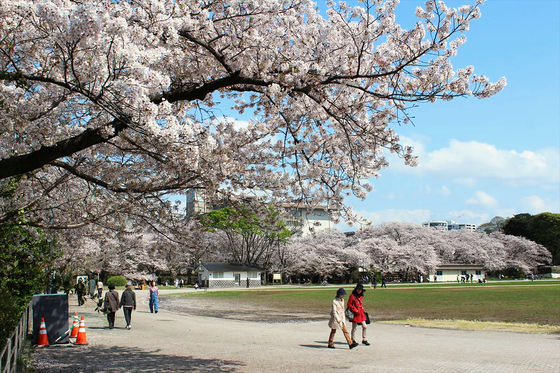 A monument conveying the history of Heiwadai stadium.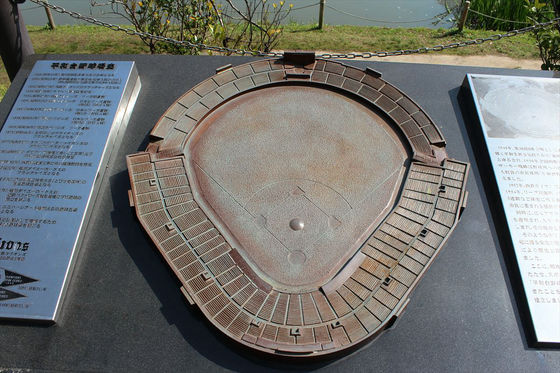 · Manneken Pis
Returning to Meiji Avenue, Akasaka station of the seventh station from the nine beach connects with the Chuo Ward office. In front of this Chuo Ward office, a clock is set up and two small Manneken Pisces are set up.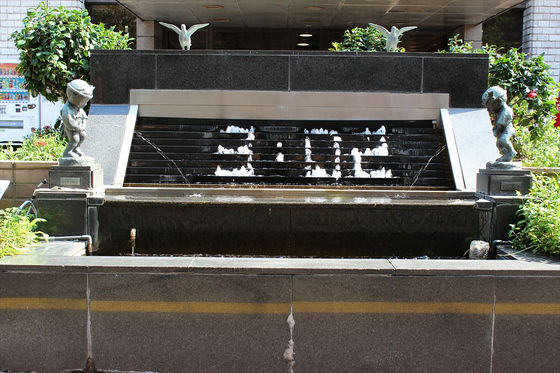 A small monk who dressed as a hood of Hakata Gion Yamakasa which is a festival and a festival in the headband. I am always flying peefully.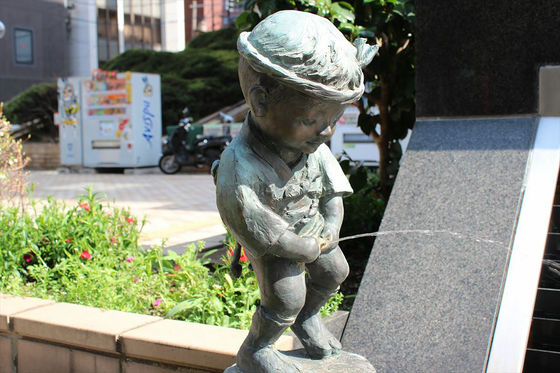 As you go through Akasaka there is a facility called Fukuoka Municipal Youth Center where naked statues like David statues are placed. It was closed at the end of March 2016 here.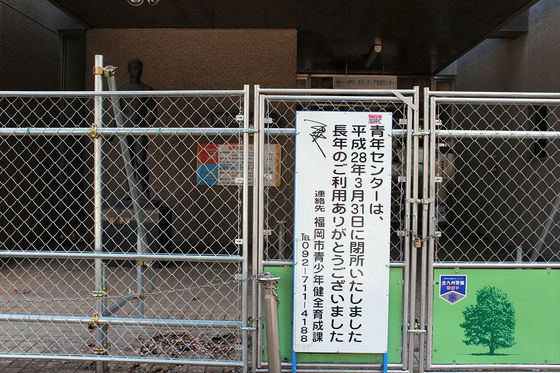 Going further, there is a big hotel named Nishitetsu Grand Hotel. On the sidewalk in front of this hotel, several graphic designer Masanaga's artworks are installed. , Mr. Makoto Matsunaga is a prominent figure handling corporate logos such as Calbee and Benesse.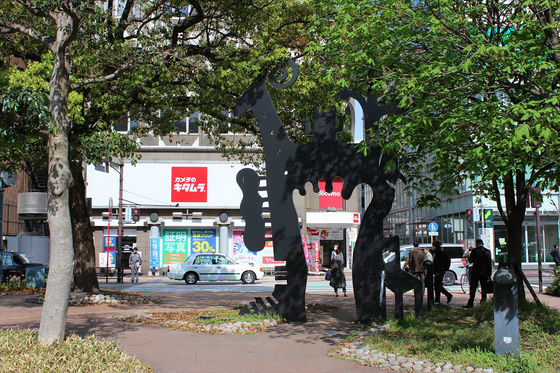 The building of the Fukuoka Bank seems to be cutting out the inside greatly. Designed by famous architect Kisho Kurokawa.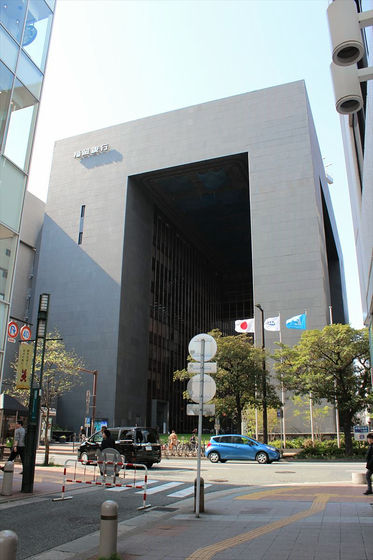 Tenjin
And I arrived in Tenjin. There was a high school which passed through this intersection further and near the Chiyoshi prefectural government branch station which crossed Nakasu Kawabata Station, Kureokucho station.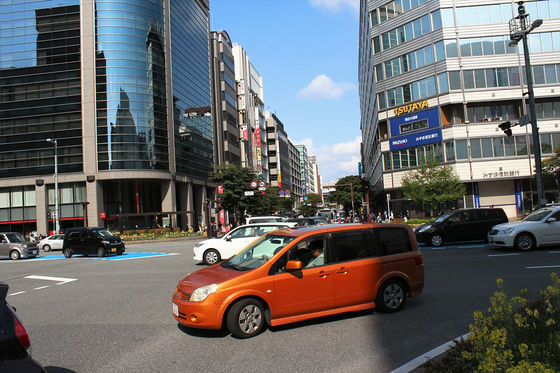 Tenjin is the busiest city in Fukuoka. Large commercial buildings and office buildings are connected to the left and right of this Watanabe street that penetrates north and south.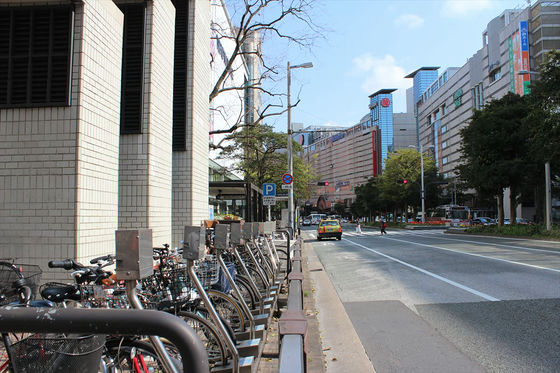 Once a flagship store in Daiei who has been extremely glorious. Now it is an ion, but the logo on the rooftop is wholly white.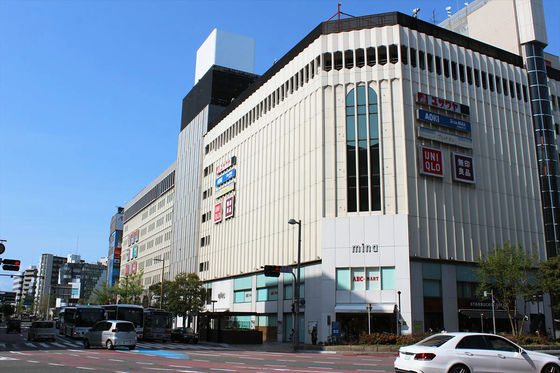 If you are close to Fukuoka "Eye Love, Love love eye ~" Tegami Aiko group eyeglass building that you can sing.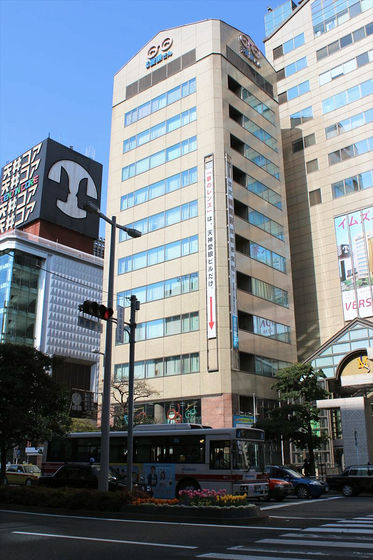 West Japan Watanabe Building where Daimaru Department Store and West Japan Newspaper are located in the upper layer.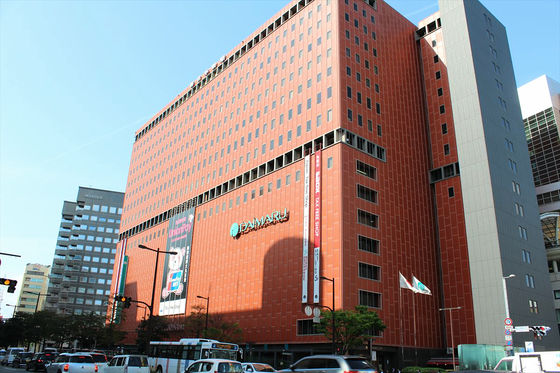 A little more to Hakata when coming to Tenjin. Since it was not a school road from here, I walked in rough sense.

A large commercial facility called Canal City Hakata near Nakasu.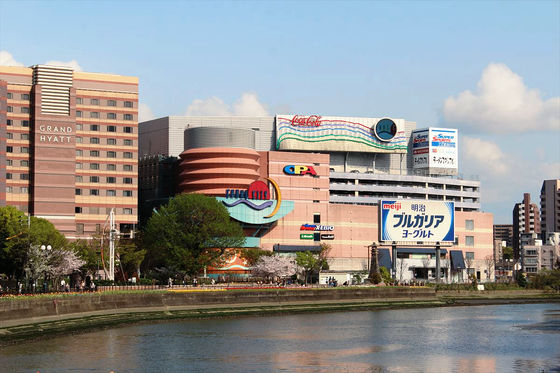 · Kushida Shrine
Only this Kushida Shrine will stop by because I wanted to introduce it by all means.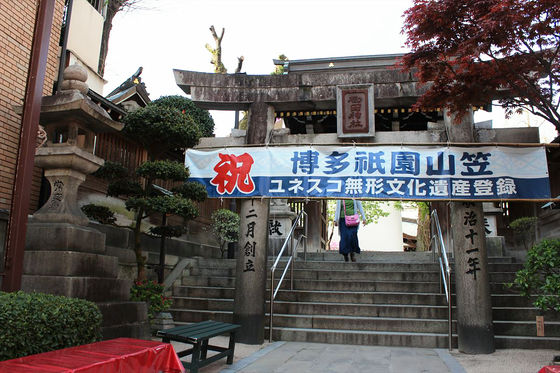 Here is a permanent settlement of Hakata Gion Yamakasa held in July every year. Festival Yamakasa is a summer scene of Fukuoka. Bounded headwear, men in love coat (Happi) are running around the city with Yamakasa like a shrine. This Yamakasa is a dedication event that was mainly composed by Kushida Shrine and its fathers. That is why, at the Kushida Shrine, materials related to Yamakasa are always present.

Hakata Gion Yamakasa official website
http://www.hakatayamakasa.com/

This is a decorative mountain of Kushida Shrine.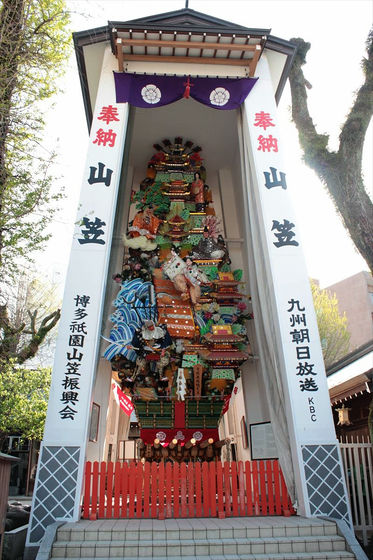 The decoration is different before and behind.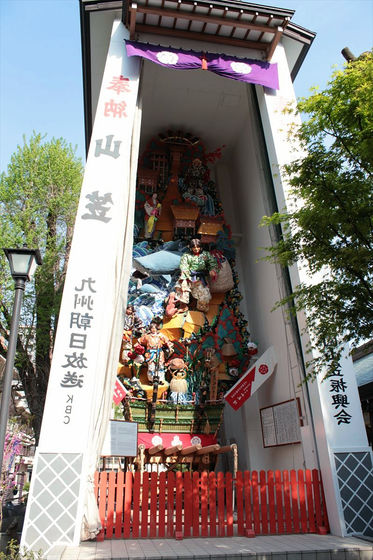 In the past, this decorative mountain ran in the city, but it was abolished because it caught on the electric wire. It changes to the role of exhibition only. Apart from that, low mountain "mountain mountain (Kakiyama)" appeared. This mountain mountain ran in the city in modern Yamakasa. (There seems to be one running decorative mountain that reproduced before separation)

In the precincts of Kushida Shrine, cattle were sitting in a natural way as "Eh, India?"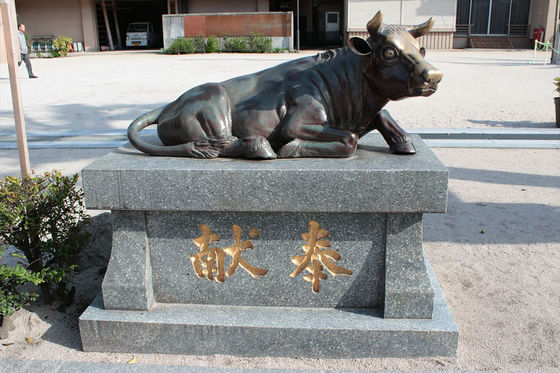 When I look it upBeef cattleIt was a praying object. If there is a bad place in the body somewhere, crouching the same part of the cow is a faith that the bad place will move to the cow and the disease will heal. Also, there was a meaning of an invitation, and it seemed to pat the cow as a wish came true.

It is not an illness that the nose is beaten badly but it is an invitation.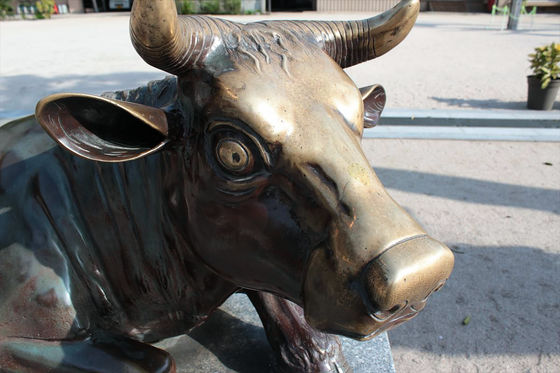 ·Hakata Station
If you come this far, you will have another breath away to Hakata station.

I found an object of money on the roadside.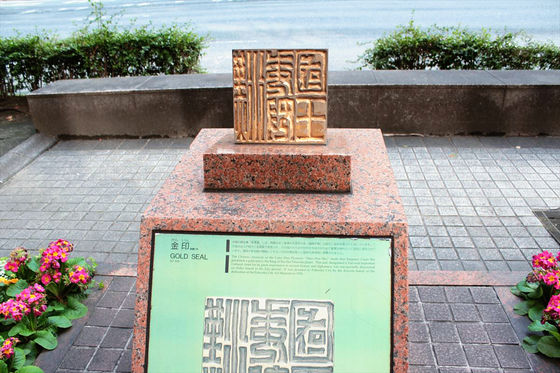 Finally we saw Hakata Station. The image of the time when Izutsuya entered with the tenant was stronger, but I am reborn as a glittering building that Hankyu and Tokyu Hands enter.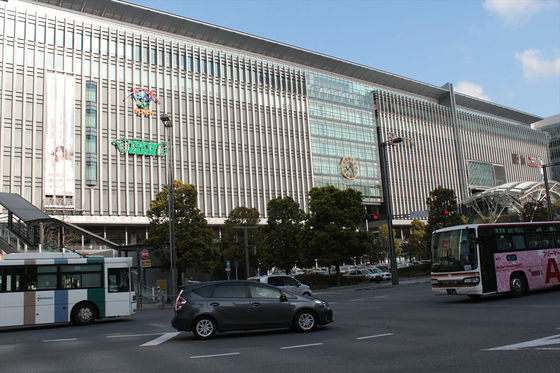 I made a goal here.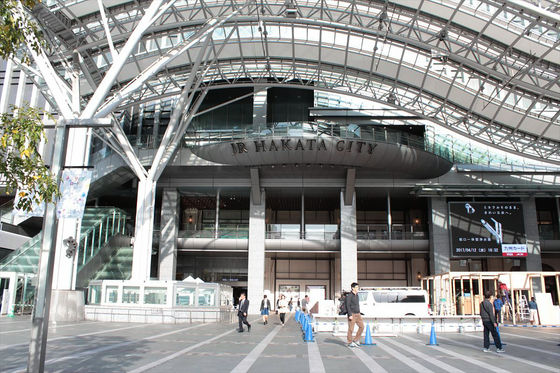 When walking from the niehama to Hakata, it was 22,684 steps.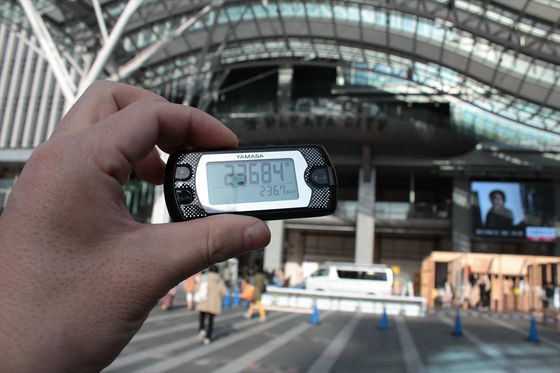 Hakata station at eleventh station from the nine beach. The number of operating kilometers of the subway was 9.8 km. I have no idea until I do it, but I was able to walk unexpectedly. I do not know when it will be, but I also had a dream that I would like to do a "walking trip" and it was a valuable experience.

Discover a heart-shaped post that is unusual at the entrance of KITTE Hakata, a commercial building of Japan Post next to the station building.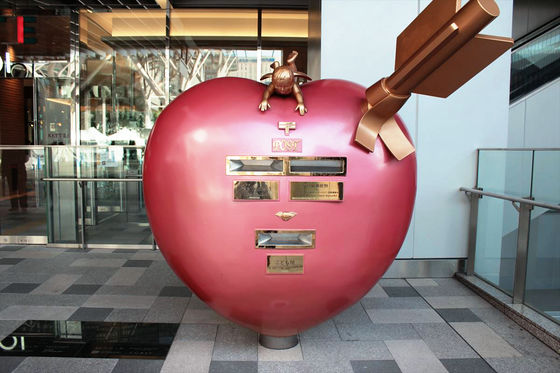 When I summarize the article like this, I felt confident that "local people are also good". It was a good opportunity to learn that I was not concerned. Are you familiar with Fukuoka, did you have a favorite spot? If you do not know Fukuoka, please come and visit us someday.

(Sentence / photo: Takuya S. Narou Charriderman
Cycling around the world for a bicyclehttp://shuutak.com
Twitter@ Shuutak
Facebook Pagehttps://www.facebook.com/chariderman/
DMM lecture requesthttps://kouenirai.dmm.com/speaker/takuya-shuto/)