Microsoft Translator supports Japanese real-time voice / text translation, 9 languages ​​in Japanese and live communication possible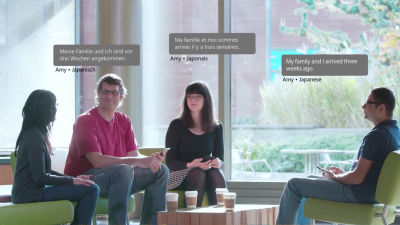 Microsoft Translator has supported Japanese real-time voice translation. By doing this, I was able to communicate in real time with multiple people using different languages ​​using Japanese.

In Microsoft Translator and Skype Translator (Skype Translator), Japanese real-time voice translation function using AI is available - The Official Microsoft Japan Blog
https://blogs.technet.microsoft.com/microsoft_japan_corporate_blog/2017/04/07/170407-microsoft-translator/

[Skype translation] Japanese real-time conversation About adding translation features - Office Blogs
https://blogs.technet.microsoft.com/microsoft_office_/2017/04/07/skypetranslator/

You can understand what kind of function of real-time translation of text / sound of Microsoft Translator by one movie by seeing the following movie.

Microsoft Translator Live feature introduction - YouTube


If you emit "If ... ..." ...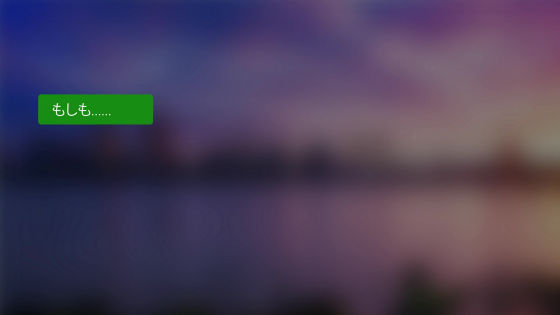 Somewhat, in 7 languages ​​the word "if ... ..." was translated.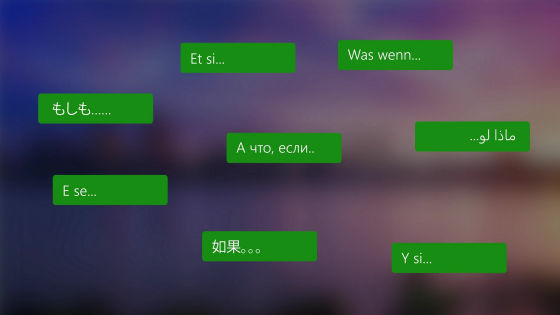 "If ... ... if the new crowd could naturally come up with it."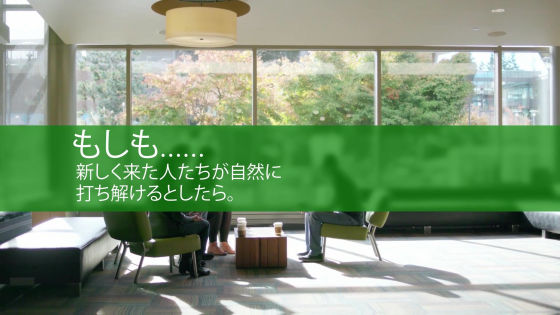 A man who speaks English.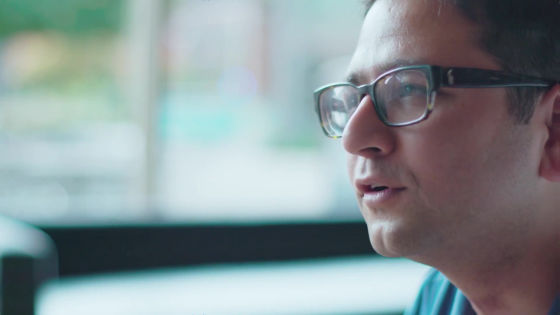 I have a smartphone in my hand.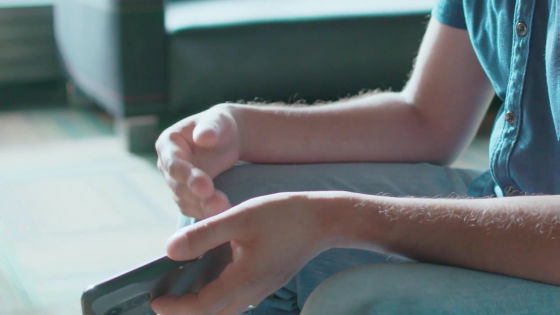 The words the man spoke were displayed in text by speech recognition.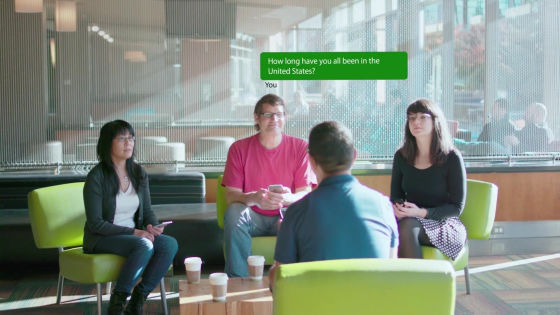 Immediately after the man talked, words of men translated in their own language were displayed in text on the smartphone. Everyone can see what the men talked about by watching their smartphone.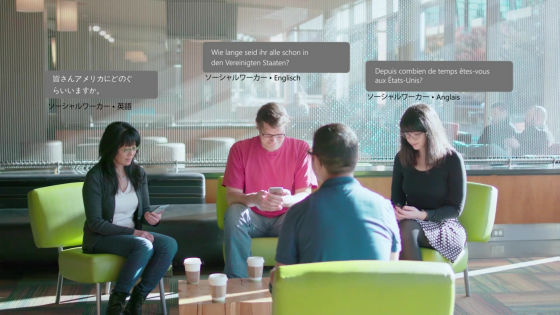 A woman who talks in Japanese like speaking to a smartphone.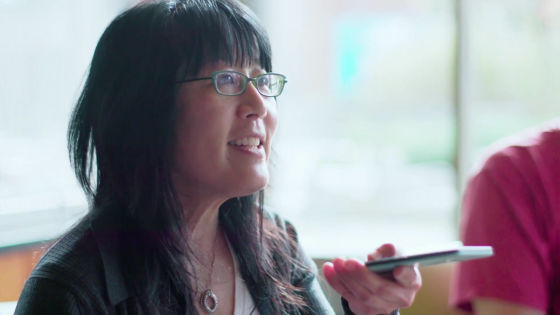 "I came here three weeks ago with my family."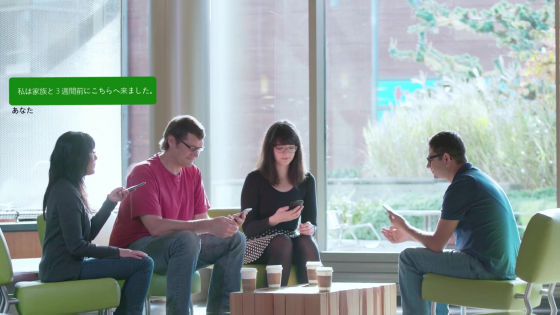 Instantly, the content that the woman spoke was translated into the language used by each user and displayed in text.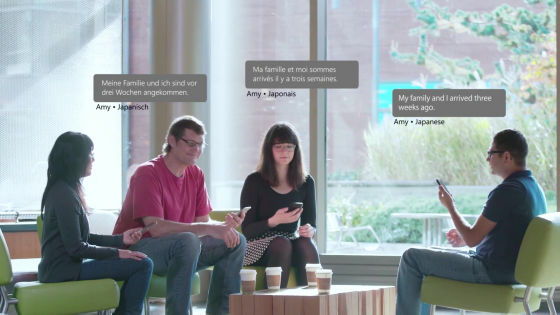 Microsoft Translator can not only convert voice to text but also can translate in real time using deep learning technology.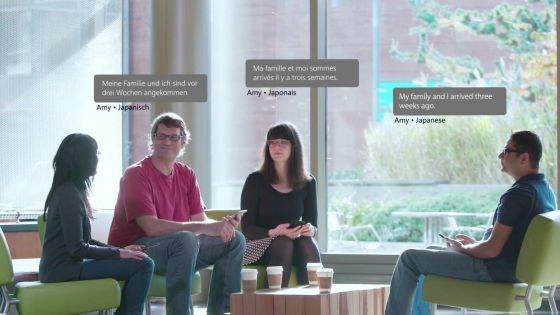 "If ... ... if tour guides could talk about the culture and history of their country to various people from various countries."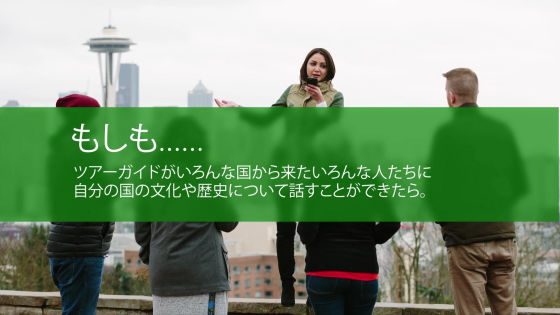 Women's explanation of the tour guide ......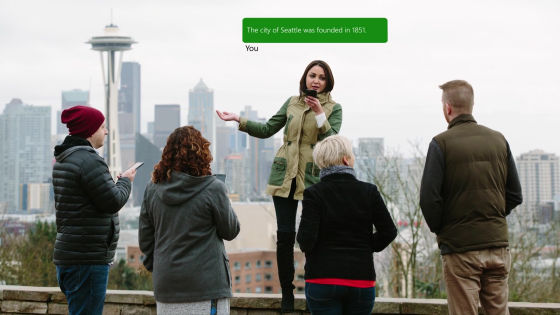 You can translate instantly. Even if I do not understand the words, I can understand what I am talking about.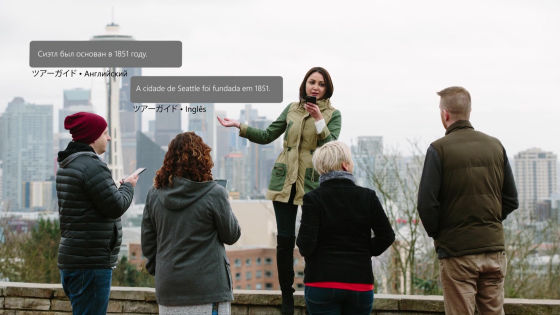 "If ... if you could use your own words anywhere in the world."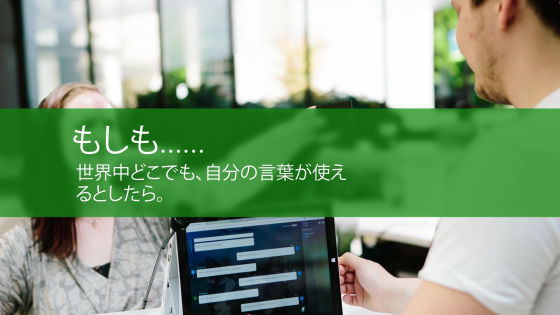 A woman who hands the card key at the front desk of the hotel and guides the location of the elevator.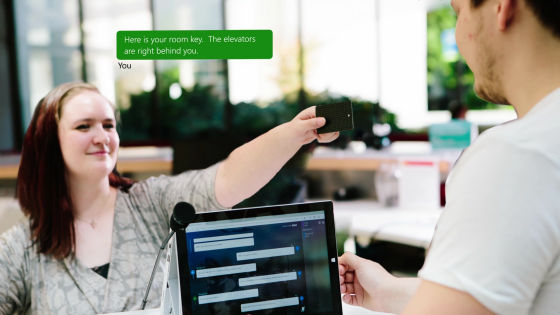 English conversation was immediately translated into French.



Microsoft Translator can translate voice and text in real time. It can connect with up to 100 people and conversation corresponds to 10 languages ​​of Japanese, English, French, German, Italian, Portuguese, Spanish, Russian, Arabic, Chinese (Mandarin) , Text input corresponds to more than 50 languages.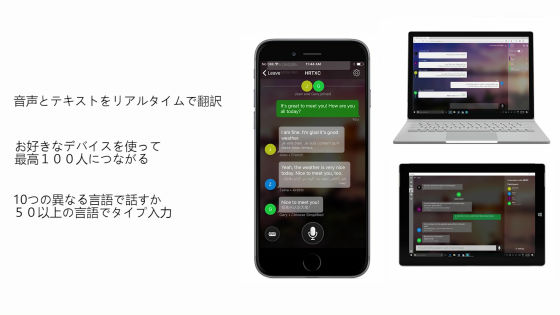 In speech translation of Microsoft Translator, speech is sent to Microsoft's speech recognition neural network system, and meaningless disjunctive words called "disfluencies" such as "er ... ..." are removed, and the complete sentence "TrueText" is made I will. Next, TrueText is sent to the second AI function by machine learning, and a more fluent and human-sounding translation is done.




The Japanese real-time translation of Microsoft Translator has also been introduced in the Skype translation (Skype Translator), and it is possible to talk with people who speak the language of nine countries on Skype using only Japanese.

You can check the state of talking using Skype translation like "Konjaku Konnyaku" in the following movie.

[Skype translation] Japanese real-time conversation translation function - YouTube


In addition, the Microsoft Translator Speech API that can use Microsoft Translator's audio real-time translation function with other Microsoft products will be provided. This will instantly translate the content that the presenter speaks using PowerPoint, display it in the Microsoft Translator application, and incorporate the real-time translation function into various services.