Specification change so that Twitter reply can be used at full 140 characters, reply destination selection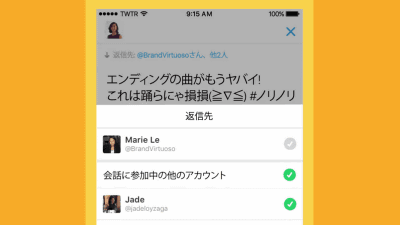 Twitter in May 2016 "Future plans"When replying to someone's tweets, the user name that was displayed at the beginning of the tweet will not be counted as the number of characters, so you can freely use all 140 letters to communicate your message," It was announcing. It was announced on the blog when it became available for actual use of this function.

Now on Twitter: 140 characters for your replies | Twitter Blogs
https://blog.twitter.com/2017/now-on-twitter-140-characters-for-your-replies

Reply tweets can be used for full 140 characters | Twitter Blogs
https://blog.twitter.com/ja/2017/%C2%A00331/replay

You can see how the reply function changes in the following movie.

I also made it available for full 140 characters when replying tweets.https://t.co/M2nyvt73vmPic.twitter.com/aEz87Y2gsJ

- TwitterJP (@ TwitterJP)March 30, 2017

A reply (reply) is lined up with a tweet of people called "Joy Ding".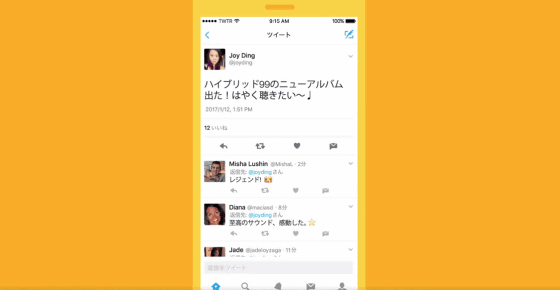 I will reply after doing some interactions. The way to reply is the same as usual just by tapping the arrow icon.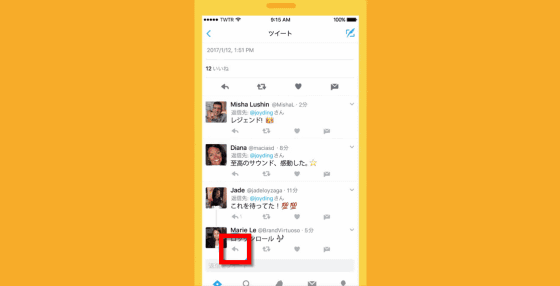 However, there is no description of the reply destination beginning with @ in the entry field. Characters you can type up to 140 characters.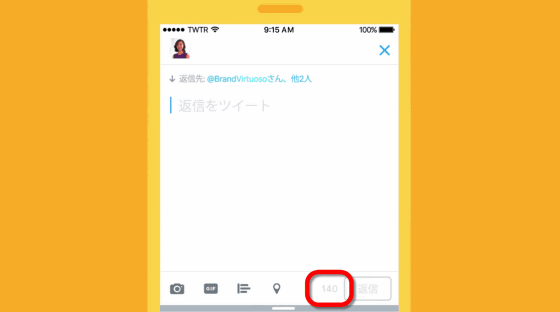 After typing in the reply contents, tap the part that says "@ BrandVirtuoso, 2 others."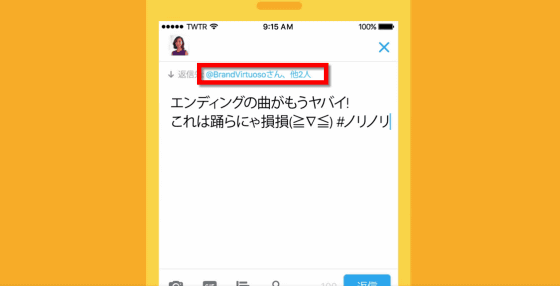 Remove yourself from "other accounts participating in the conversation" and press "Reply to".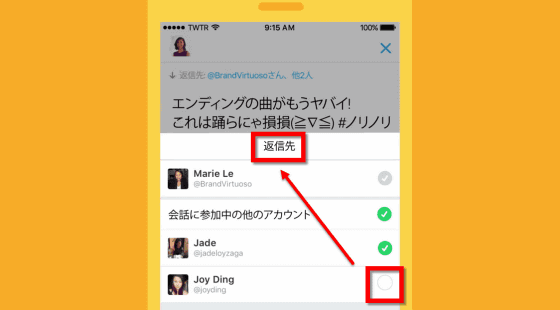 If you press "Reply" in this state, you can tweet without putting yourself in the destination.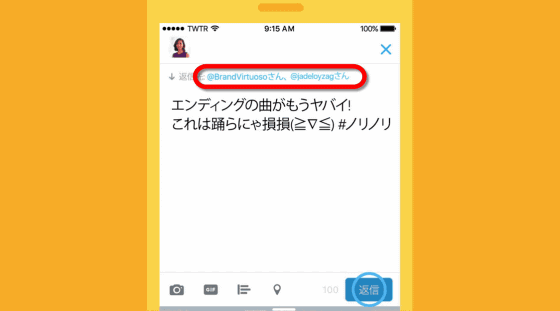 Twitter is an official blog, "I believe that by not including the number of characters of the user name part in the body, we can alleviate a little worrying about whether it fits in 140 letters that I felt, especially when replying to more than one person." It is. In addition, this feature is said to be offered at twitter.com, iOS and Android sequentially.