The world's first ship tunnel "Stad Ship Tunnel" that can operate huge vessels across the peninsula will be built in Norway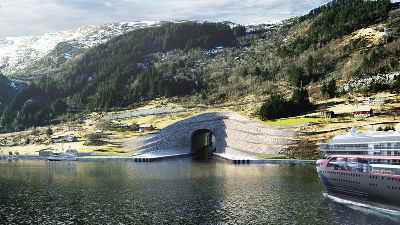 Glaciers produceFjordThe world's first 'tunnel for vessels of a size across the peninsula' will be built in Norway, covered by the Norway. The large tunnel penetrating the peninsula seems to have various merits unlike the conventional canal.

Interview: The bold plan to build the world's first ship tunnel
http://newatlas.com/stad-ship-tunnel-interview-terje-andreassen/48480/

The world's first marine tunnel "Stad Ship Tunnel" will be constructed to avoid long-distance ship navigation around Norwegian Stud Peninsula covered with glaciers in winter. As for the construction plan of this ship tunnel, you can understand well by looking at the following movie.

Stad Ship Tunnel - YouTube


The overwhelming scale of "Stad Ship Tunnel" is a tunnel exclusively for ships of 26.5 m in width, 37 m in height and 1.7 kilometer in length, with a total construction cost of 2.3 billion NOK (about 30 billion yen) It is a large infrastructure project. Regarding why the world's first ship tunnel is necessary,New AtlasI am interviewing Mr. Teljee Andrésen of the project manager.

Q:
What is the basic purpose of the Stad Ship Tunnel project?

Andrysen:
The basic aim is to make safer alternatives to vessels operating beyond the dangerous waters surrounding the Stud Peninsula and to reduce standby time of vessels in bad weather.



Q:
It will be a significant cost for large projects. Is the existing route so dangerous as to pay for that cost?

Andrysen:
This area is the most dangerous of the Norwegian coastline where storms and hurricanes occur more than 100 days per year. Combined with the complicated coastline and the underwater terrain, the combination of the maximum level of storm creates huge rough waves that can not be dealt with.

Q:
How many ships are going to pass on average per day? Is the ship operated in a one-way alternation?

Andrysen:
On average, 19 vessels are scheduled to pass on the day, and 100 vessels can operate at maximum up to one day. The direction of travel will be changed every hour. Traffic is controlled by ship controllers and all flight rights are given to commercial vessels.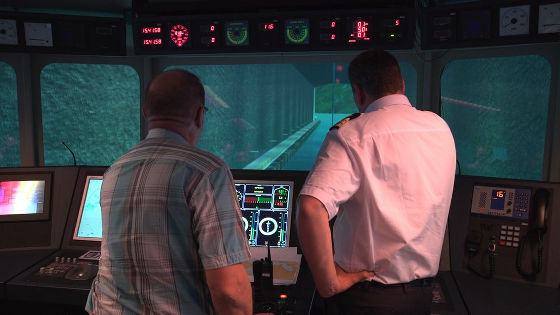 Q:
In this type of shortcut, it is common for a canal to be created. Why try to make a tunnel?

Andrysen:
It is because it goes over a hill over 300 meters, because the only option was a tunnel. From the oceanographic findings it is still possible to call "canal", but there is a roof.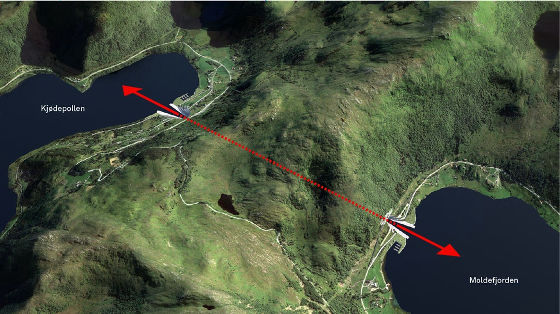 Q:
Perhaps employment is likely to increase in the tourism and construction industries, but what other merits are there for ship tunnels other than that?

Andrysen:
I believe it will have a major impact on the fishery. The fish in this area are transported long distance from the production area to the market, and the Stud Sea is a major obstacle to deliver fresh fish to the market. Also, it will be possible to realize a high-speed passenger ship connecting Bergen-Alesund in a shorter time. Climate change around the Stud Peninsula poses a hazard, so it is currently impossible to accurately forecast and assemble flight conditions. Large ships such as Hurtigruten will also be able to travel more comfortably by ship tunnels.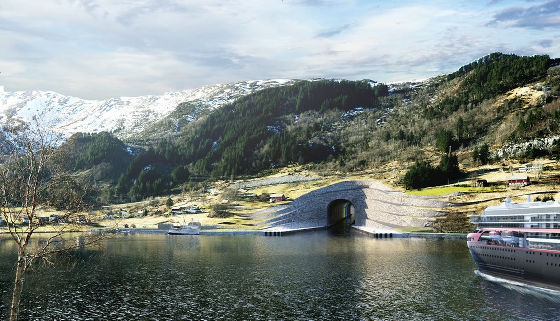 Q:
How is a large-scale marine tunnel constructed? Do you use excavators and explosives?

Andrysen:
First, excavate horizontally, then use the explosive to scrape the roof part of the tunnel. Then, driving the anchor and bolt,Shot cleatIt solidifies with. We are planning to dig through in such a series of processes. Drilling in the vertical direction up to 12 meters below the ceiling and the sea surface is done with explosives.

Q:
How much rock can be taken out in how?

Andrysen:
Rocks of more than 3 billion cubic meters will be removed. Transport from the tunnel is planned to be done with a large barge (barge).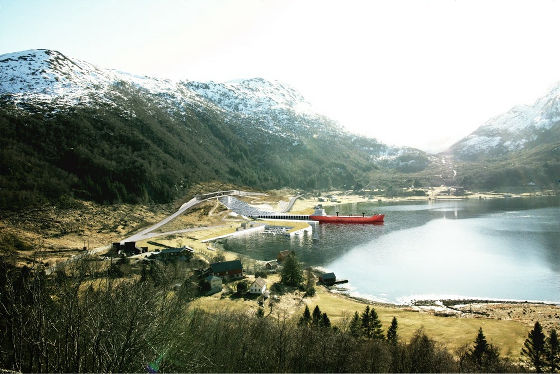 Q:
When compared to road tunnels for automobiles, what are the characteristic challenges in ship tunnels?

Andrysen:
The challenge is the height of the tunnel. For the Stad Ship Tunnel, which is 50 meters from the seabed to the roof, safe work and casting of shotcrete must be done in stages. By placing rocks at both ends of the tunnel, we plan to do construction so that sea water does not enter inside.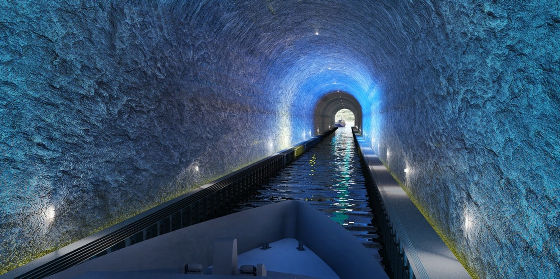 Q:
How many people are working on and how long will it take?

Andrysen:
It is assumed that an average of 80 people will work for 3 to 4 years.

Q:
Finally, how much is the possibility that the Stad Ship Tunnel project will be realized?

Andrysen:
This project has already been incorporated into the "National Transportation Plan", so I will definitely proceed.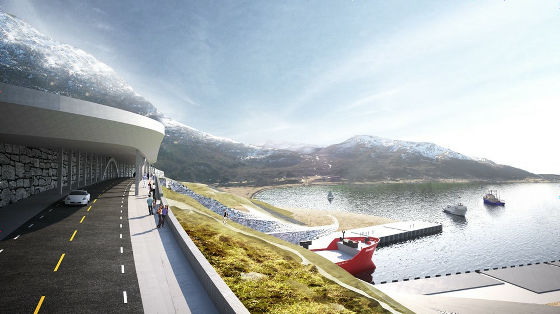 Stad Ship Tunnel is made mainly for the safety of ships, but because there are roads on the coastline at both ends of the tunnel, the view is also nice and the world's first ship tunnel can be a big tourist resource in Norway It seems likely.