Bicycles that enrich your imagination are motif designs and art pieces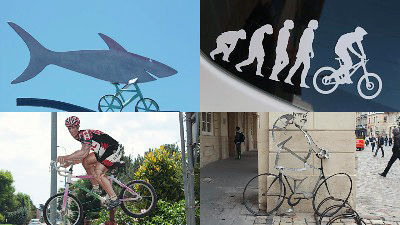 One bicycle assembled with many parts such as frame, wheel, saddle, crank, chain, pedal, steering wheel and so on. It was an indispensable vehicle for people's lives both in Japan and abroad.

Hello,Takuya SAITO who did a round around the world by bicycle @ Charridermanis. It has been a while since recently, but I have been riding a bicycle all the time. That's why, as long as the bicycle is a motif, I took pictures. Must see if you like bike. Overseas, bicycles are becoming an art like this.

◆ Practical works
The bicycle rack which was in the streets of the United States had a shape of a bicycle. Bicycles with a stand like Japan's city cycle are rare over there, and there were many bicycle racks of the type that parked like this in such a way.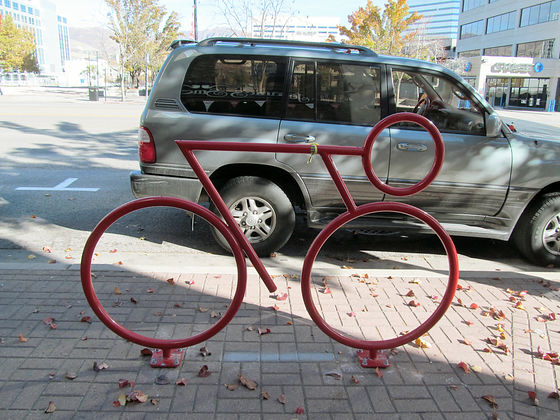 I found a similar bicycle rack in Cyprus, Europe.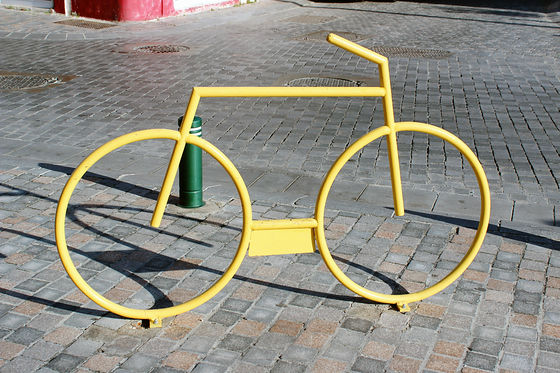 Flower stand which was in Mexico's hostel.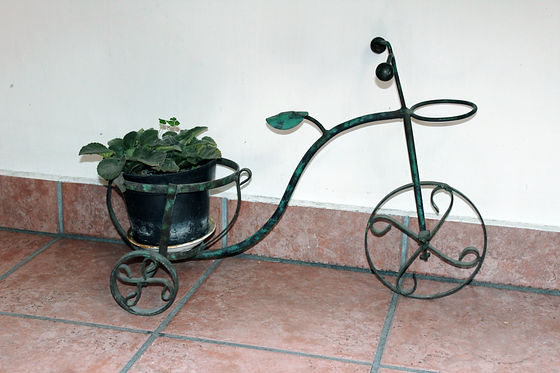 This is also a flower stand. There were three places to put the front basket, saddle, back basket and bowl.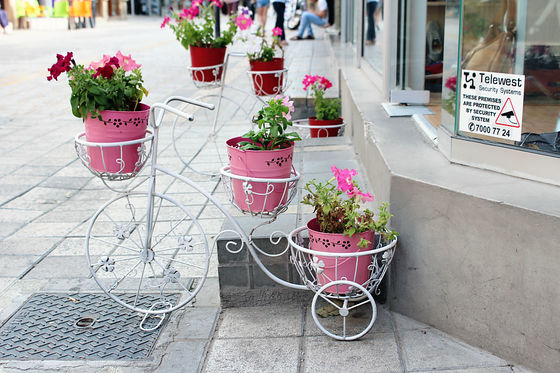 Also a flower stand. It was vividly coloring the parking space.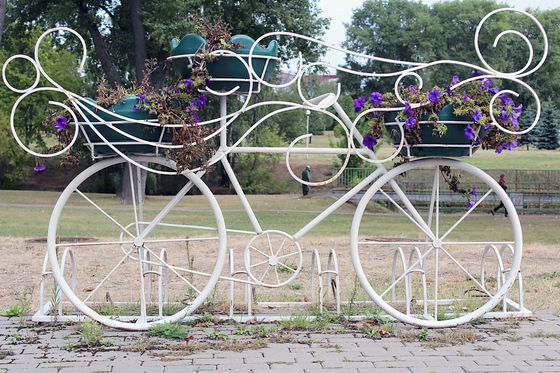 A bicycle wine rack unique to France with varied wines.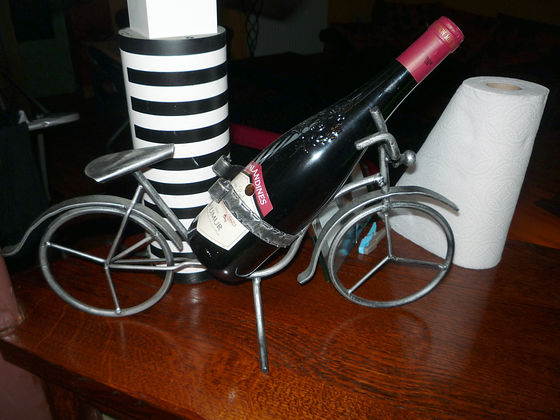 A toy made in China (?) That was not worth the trouble in the Cambodian market.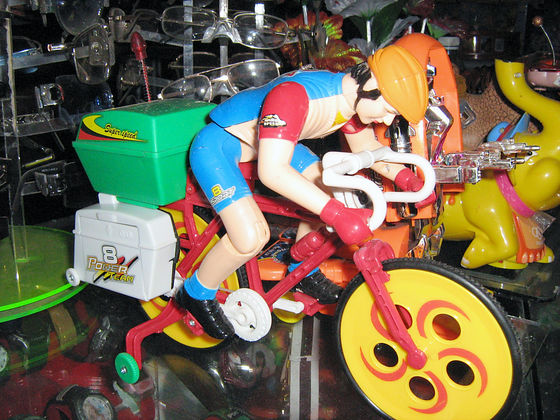 I found a key chain in the shape of a bicycle in South America. It was attached to the top tube bag because I like.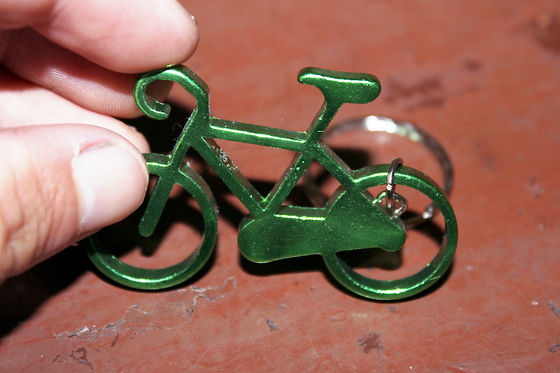 ◆ Bike Art
Even a shark boards a bicycle.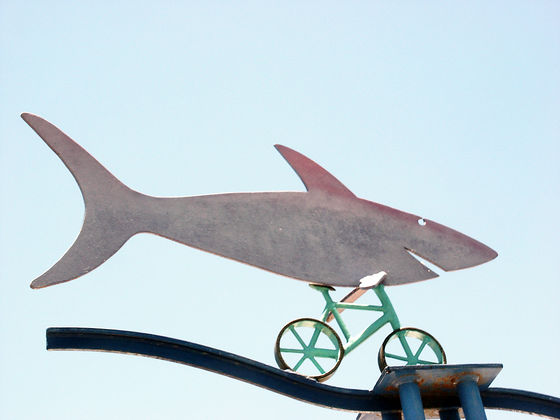 In German Bremen famous for music corps, donkeys, dogs, cats, chickens that appeared in fairy tales were on a single tandem bicycle. When looking closely, only the ass is reaching the pedal.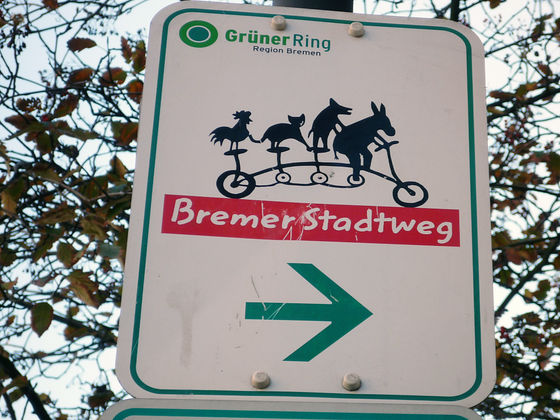 Evolution from a monkey to a man, two standing up with two legs are two wheels.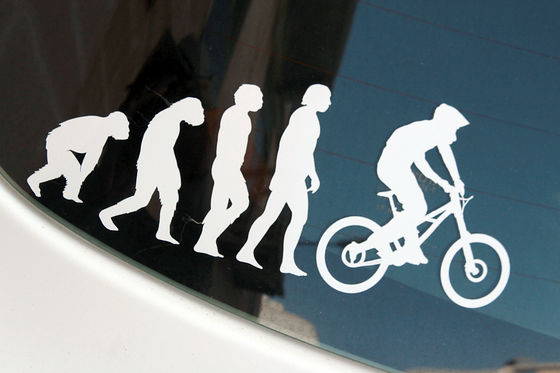 Expressing a bicycle by combining several vegetables.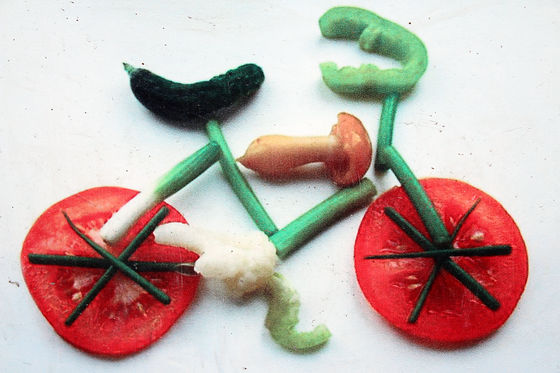 Bicycle art that was in the city of Ecuador. It is a miscellaneous work with a taste.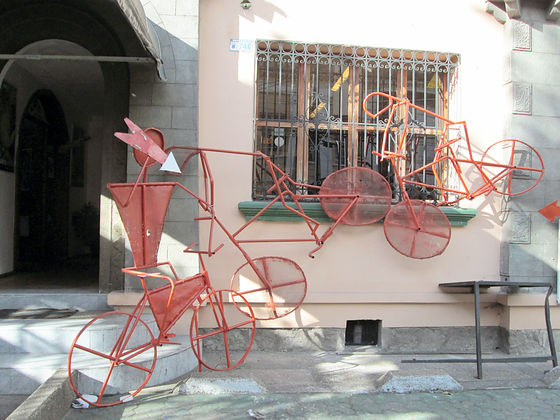 Dead heat spread at the center of the roundabout (circular intersection).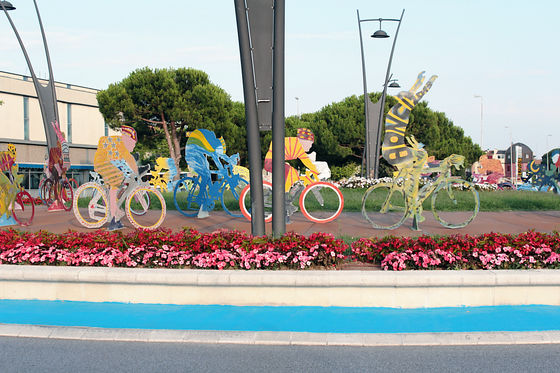 FrenchRound aboutThere was a huge bicycle object set up.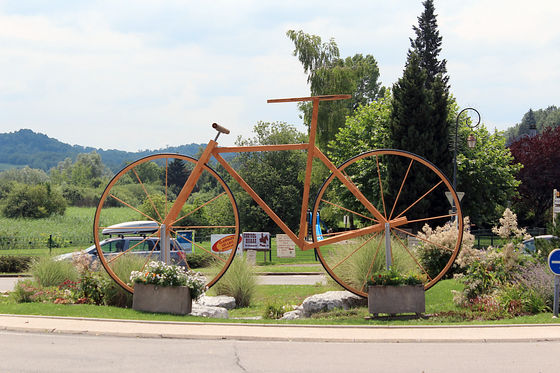 A bicycle park where stones were arranged in the form of a bicycle.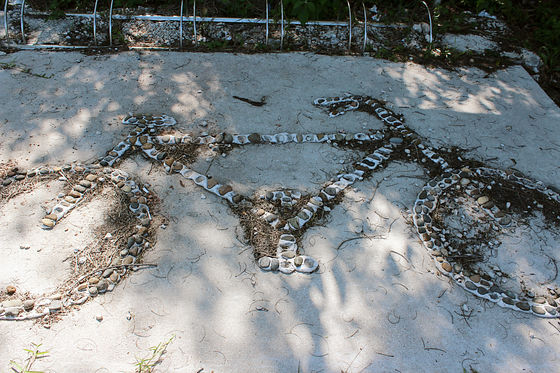 A fatty old man who was in the parking space of Ukraine seemed to start moving at any moment.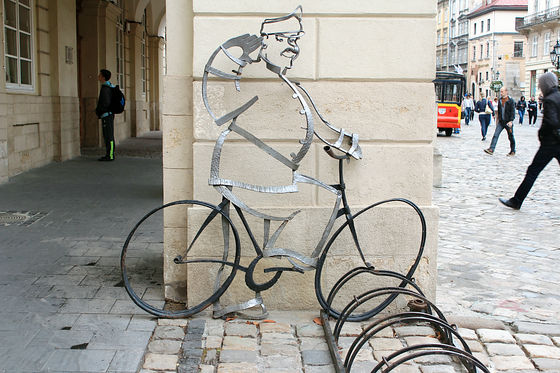 ◆ Using parts
A sticker with Benz emblem as a wheel.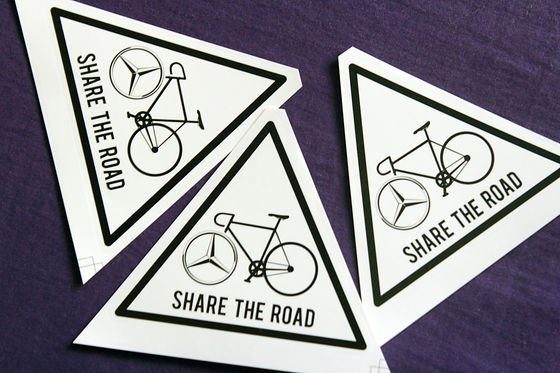 The picture of the bicycle drawn on the wall was an idea work superimposed on the ventilator wheel of the front wheel. It looks like the wheel is turning as the ventilator turns.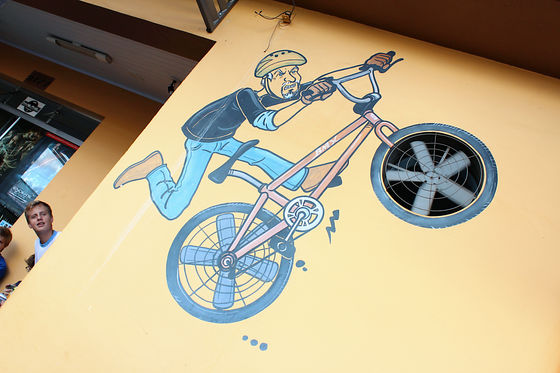 A windmill in Chile's garden. It seemed that the bicycle was running as the wind blew and the wing turned.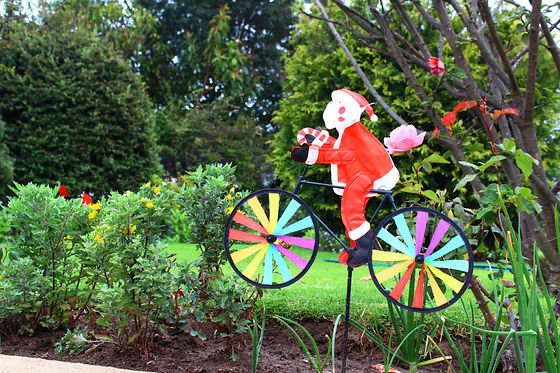 This windmill uses real wheels. It was a rural town in Switzerland.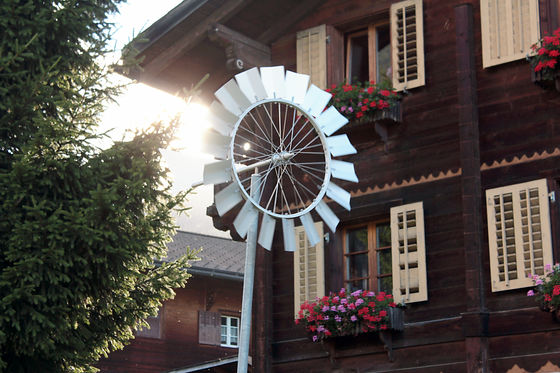 The entrance door of Singapore's "Tree In Lodge" hostel is a crank instead of a handle. If the owner who traveled the world by bicycle is the director's direction.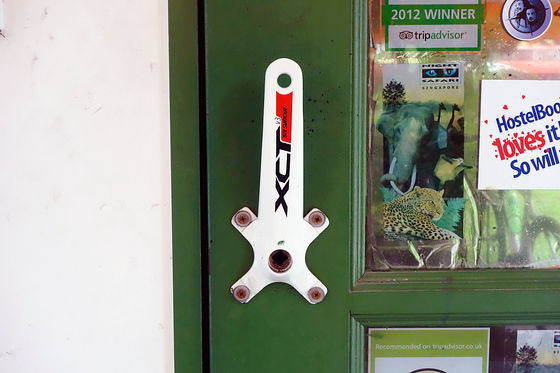 The signboard of the cycle shop in Kathmandu, the capital of Nepal, used a bicycle frame.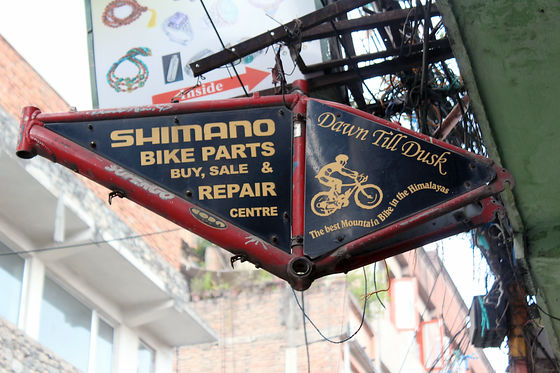 In the house of Italy there was an object using a single bicycle. The face that made it a seriously serious fight looking at me this time is wonderful. Move the thick leg up and down as if it were alive by the motor.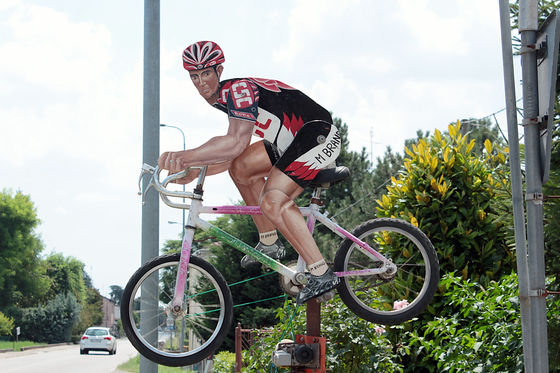 Italian bicycle object silently pedal while looking at here - YouTube


What do you think. My next dream is to make a bicycle friendly guest house. That is why I'd like to collect a lot of goods such as this for my bicycle.

(Sentence / photo: Takuya S. Narou Charriderman
Cycling around the world for a bicyclehttp://shuutak.com
Twitter@ Shuutak
Facebook Pagehttps://www.facebook.com/chariderman/
DMM lecture requesthttps://kouenirai.dmm.com/speaker/takuya-shuto/)