"Raspberry Pi Zero W" with Wi-Fi + Bluetooth attached to Raspberry Pi Zero of ultra-thin one-board computer appeared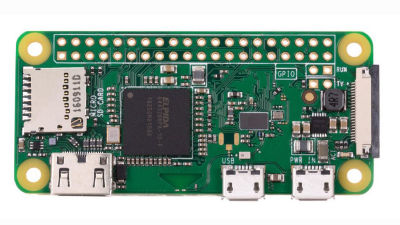 One board computer which appeared at almost one coin price of 5 dollars (about 560 yen) in November 2015 "Raspberry Pi Zero"With Wi-Fi and a Bluetooth chipRaspberry Pi Zero W"Has appeared. Raspberry Pi Zero W maintains the same extremely small size as Raspberry Pi Zero.

New product! Raspberry Pi Zero W joins the family - Raspberry Pi
https://www.raspberrypi.org/blog/raspberry-pi-zero-w-joins-family/

This is "Raspberry Pi Zero W" corresponding to Wi-Fi and Bluetooth LE. In addition to 1 GHz single core CPU, 512 MB memory, Mini HDMI port, 2 Micro-USB ports, microSD card slot, HAT compatible 40 pin header, composite video header, SCI camera connector, Cypress(PDF file)CYW 43438It supports Wi - Fi and Bluetooth LE by installing chips. It is as much as $ 10 (about 1100 yen) and you can try it with ease even by entry users with as much discount price as ever.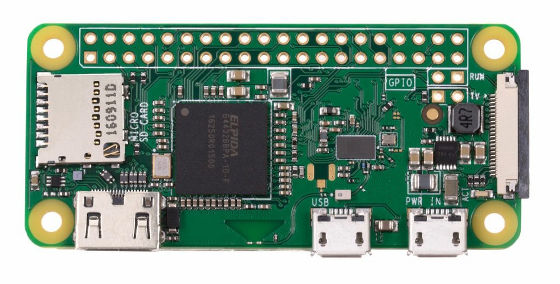 Same as Raspberry Pi Zero. By installing wireless function, it becomes possible to produce a wider machine.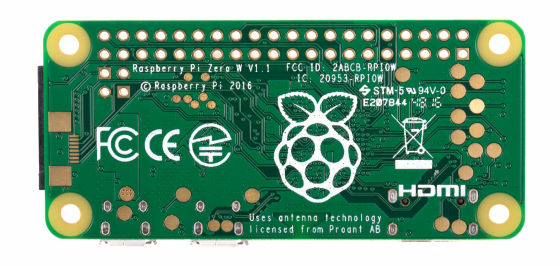 Kinneir DufortWhenT-ZeroThere are also official cases jointly developed by. There are also covers that have holes for accessing the GPIO and mounting the camera, and it seems to be able to use according to the purpose.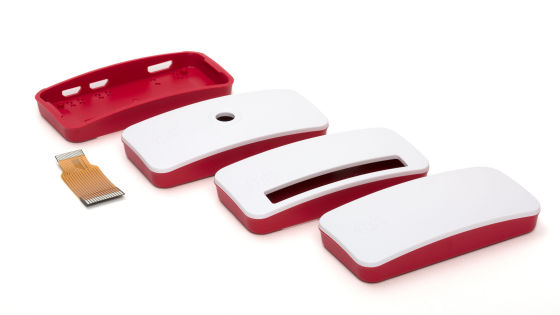 In switch science, sample items have been checked.

Raspberry Pi Zero W came to switch science! | Switch Science Magazine
http://mag.switch-science.com/2017/02/28/raspberry-pi-zero-w/

It is scheduled to be released at the end of March 2017 with 1296 yen including tax at the stage of confirming the technical appropriateness for the release. Raspberry Pi Zero W is likely to be available in Japan in the near future.