"Galaxy Railroad 999 Last Scene" that that impressive scene was reproduced with figure of transcendence quality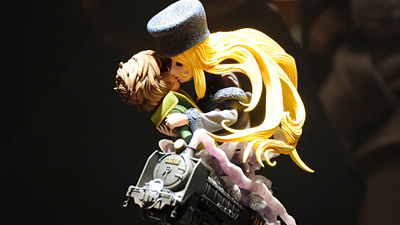 Medicos · entertainment fully reproduced the last scene of the emotion that the meter kissed Tetsuro at "Ginga Railway 999" and told goodbye,Wonder Festival 2017 [Winter]It was on display at.

Super image Art collection "Theater version Ginga Railway 999" last scene | Medicos · Entertainment official website
http://www.medicos-e.net/gallery/%E8%B6%85%E5%83%8Fart-%E3%82%B3%E3%83%AC%E3%82%AF%E3%82%B7%E3%83%A7%E3%83%B3-%E3%80%8E%E5%8A%87%E5%A0%B4%E7%89%88%E3%80%80%E9%8A%80%E6%B2%B3%E9%89%84%E9%81%93999%E3%80%8F%E3%83%A9%E3%82%B9%E3%83%88/

I found a showcase of "Galaxy Express 999" at the Medicos booth.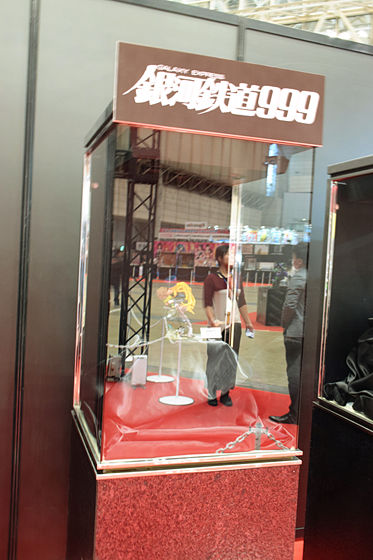 Approaching and seeing, "That I will go anyway ... ..." that scene was murdered to Tetsuro who mourned the remnant, the last kiss by the meter.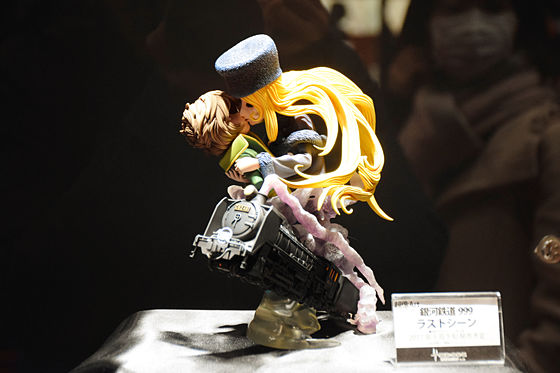 The expressions of Tetsuro surprised by a sudden kiss are well reproduced.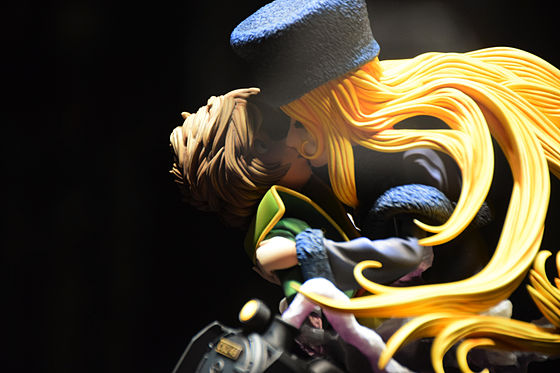 Below the two people the Galaxy Railway 999 carrying the METER to Pluto is steaming, and from where it says "Woman who is only a woman in your memories ..." The voice of the Motel could be heard It is terrible quality. Statue Art collection "Galaxy Railway 999 Last Scene" is totally ordered, scheduled to be released in May 2017, the price is 48,800 yen for tax. The prototype producer is Takumi Studio.