The visual banning of the "demon soldier" holding the key of the story at the movie "Gintama", the leader Takeshi Takasugi is played by Tadashi Domoto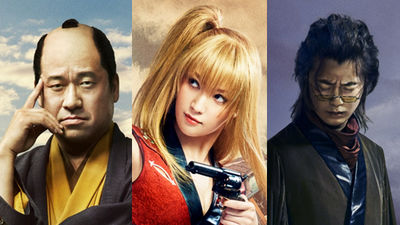 In the live-action version film "Gintama" released on July 14, 2017 (Fri), Oguri Shun who stands in front of the silver moments who play Oguri Shun is dismissed as a figure.

Live action movie! Official website of 2017 released movie "Gintama"
http://gintama-film.com

Mr. Hirobumi Arai who plays Okada Noriho in blind eye of a mad coward "Hit mani". "I should not let him get hurt as a major premise, but I can not do it without doing it seriously, even though I did it carefully not to hurt him."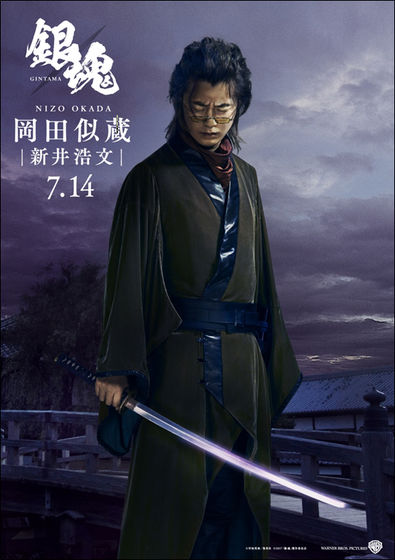 A user of a two-handed pistol called "red bullet", Mr. Kurushima It is Mr. Nana who plays a child. "I have never mentioned the word" ___ SAUSSU "in my mouth, so I was worried about how to pronounce, etc. Once I got plays a few times, I became more established as a habit. Although the uneasy factor was strong, when I wore the costume and wig for the first time, you made it handmade and delicately from scratch, I felt it might be close to "Kurushima and child" if this is the case It is a type that burns pretty much, so I decided to work hard in order to do my best! "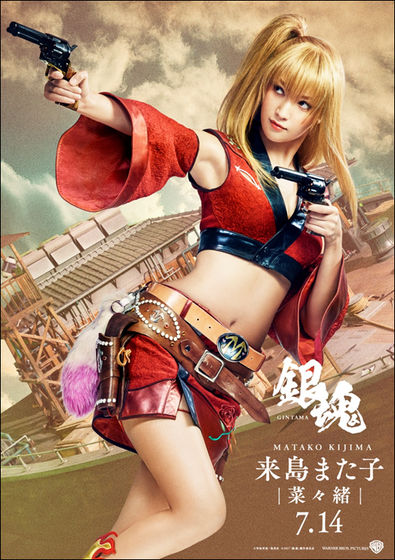 And while it is the brains of a calm and devastated soldier, it is Mr. Jiro Sato who plays Mai Tsuyoshi Hita, a "franchist" of "Feminist", especially as a weirdo. "I am one of the takasugi factions and I was one of the strong demon soldiers like a demon, so I kept it aware of it properly. I hope that my comment on the contrary does not reverse the feelings of the original fans I will. "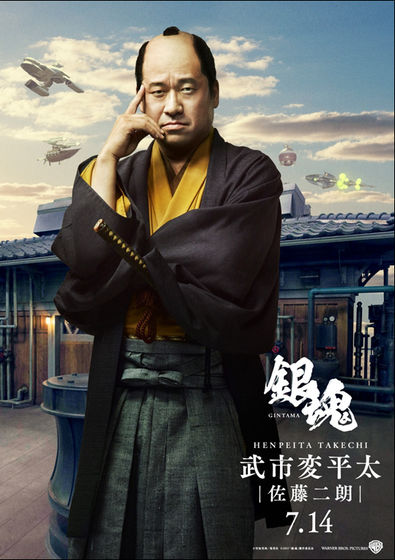 In addition, Tsuyoshi Domoto who is "honestly, Elizabeth wanted to do ..." is playing Shinsuke Takasugi led by Onishi soldiers. That visualOfficial siteBesides, since it is published in the sports newspaper etc. released today February 4, 2017, please check it if you are interested.
© Sorachi Hideaki / Shueisha © 2017 "Gintama" Production Committee
in Movie, Posted by logc_nt