Ministop's "fried pizza" wrapped in dough with ingredients and "fruit purine parfa" using frozen fruits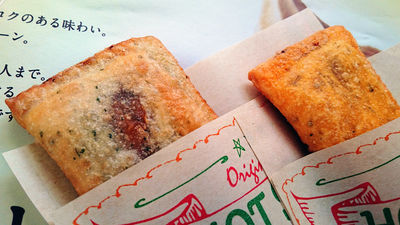 From February 3rd, 2017 (Fri) to Ministop's hot snack, two types of ingredients with plenty of ingredients in dusty fabricFried pizza"Has been added. At the same time, using three kinds of frozen fruit, pudding and vanilla ice creamFruit purine parfaitIt was to start, so we went to eat together.

Fruit purine parfait | sweets | MINISTOP
http://www.ministop.co.jp/syohin/sweets/parfait/fruit-pudding-parfait/


★ ☆ New sense! Fried pizza 180 yen (tax included) appearance ☆ ☆
New sense pizza with plenty of ingredients in dust cloth of original formula. Margherita "& 2 basil chicken gabao style simultaneous release! Try eating with one hand without hesitation Mimi ~ ♪ For detailshttps://t.co/4d0VGlcaaL# Fried pizza# MinistopPic.twitter.com/M3oUsSP8ft

- Ministop official account (@ governed_fan)February 3, 2017

Arrived at Ministop. At the entrance of the shop was the curtain of 'Choco Banana Soft' ......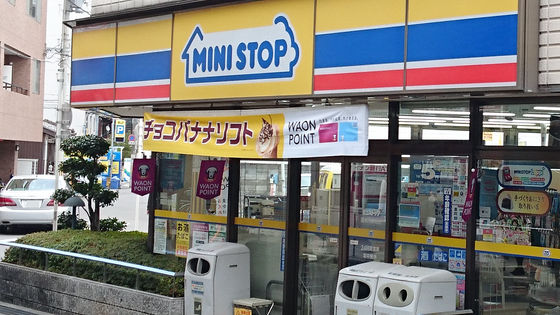 My aim is "fried pizza" of this one. The taste is "Margherita" and "Basil Chicken Gapao style", 180 yen each including tax.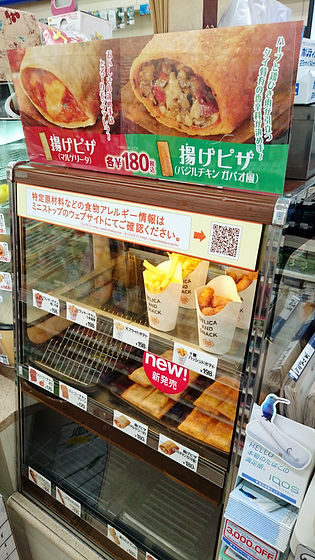 Also ordered in conjunction with the new product "Fruit Pudding Parfait" from February 3rd.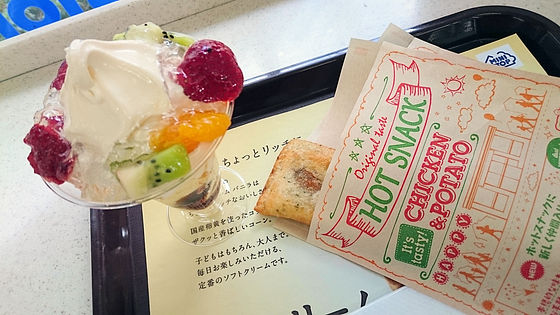 An illustration of anthropomorphizing fried pizza in a new bag of hot snacks.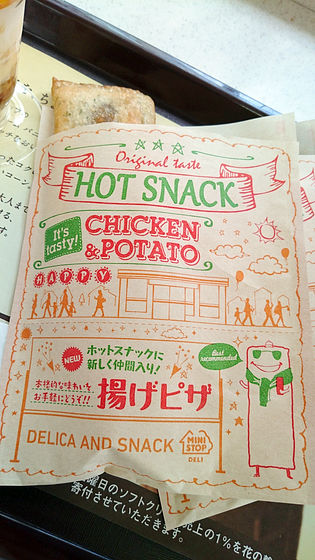 Margherita with a slightly thin skin on the left, basil chicken gapao style on the right.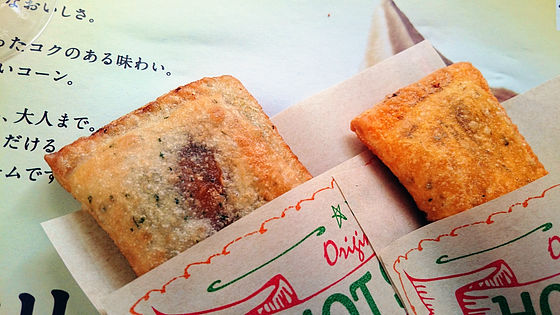 The size is less than 15 cm.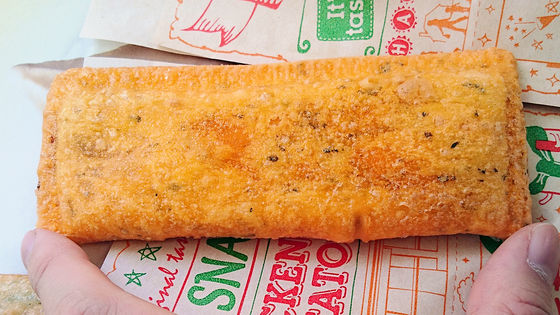 Margherita is a pizza with tomato flavor with mozzarella cheese. It is wrapped in a thick deep-fried dough, it is easy to eat. It's more like burrito than pizza.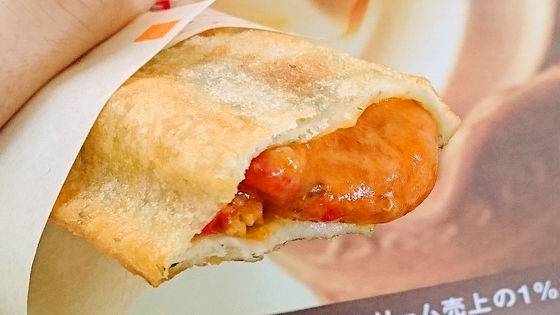 Basil chicken Gapao style is a dish that seems to be eaten as a snack in Southeast Asia. There is a mysterious feeling that there is something there is something to eat somewhere, shape and taste.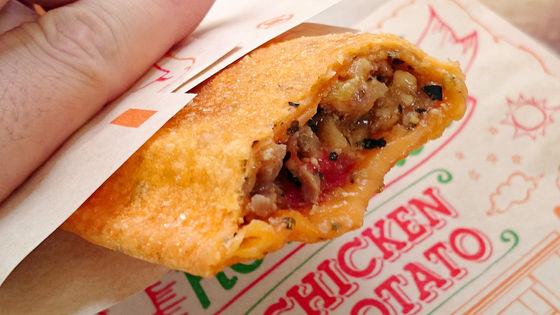 The size of the parfait belongs to "mini size" if it is a coffee shop or family restaurant, but it is a sufficient amount when considered as a soft cream.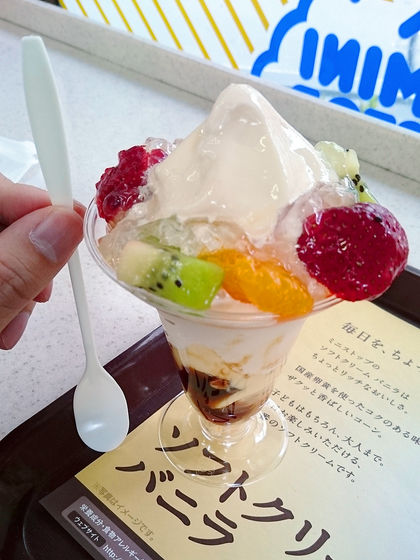 I used three types of fruits, strawberry, kiwi and oranges.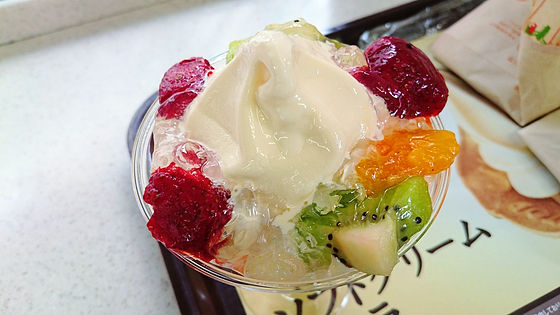 Because it is frozen, you can enjoy a sharp texture. The frozen fruit and soft vanilla ice cream is good for me.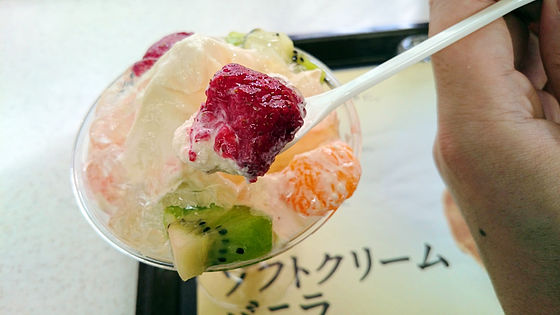 The pudding is sinking toward the bottom.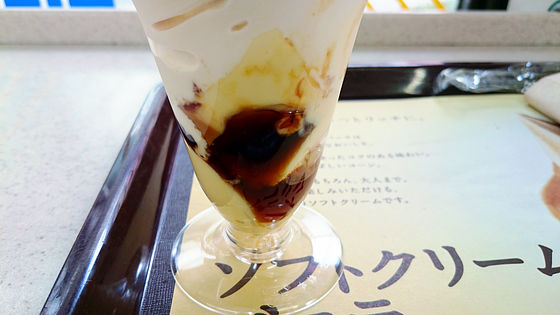 The sweetness of pudding is somewhat different from vanilla ice, and this combination is quite ant.