President Trump is still using an Android smartphone with insufficient security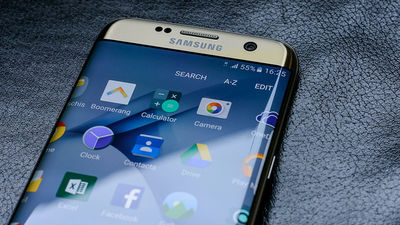 ByRăzvan Băltăţţu

Former President Obama is in officeIt is forbidden to use the iPhone for security reasonsI made remarks to acknowledge that. Although it was obvious that it would be required to have advanced security even with one smartphone as President of the United States, Mr. Donald Trump, who just became President as President Obama replacing the former president, still has no security aspect It is reported that you are using enough Android smartphones.

President Trump is still using his "old, unsecured Android phone" | Ars Technica
https://arstechnica.com/tech-policy/2017/01/post-inauguration-president-trump-still-uses-his-old-android-phone/

The day before Mr. Trump 's president takes office,The New York Times"(Mr. Trump received) a secured and encrypted device approved from the secret service", about one week after that, President Trump got protested from the aide after assuming office Despite being there, "We are continuing to use Android smartphones that are not secure in terms of security"ReportIt was. Despite being requested, President Trump has revealed that he is using an unsafe Android terminal for safety measures, but in fact it is unknown what kind of terminal he is using .

However, President Cardin revealed that he used Samsung's Galaxy terminal on his Twitter account about a year ago.

I use both iPhone & amp; Samsung. If Apple does not give info to authorities on the terrorists I'll only be using using Samsung until they give info.

- Donald J. Trump (@ real DonaldTrump)February 19, 2016

It is a security feature that Samsung is using on its own Android terminalKnoxSaid that it may be used in the case of "Used for discreetness but not confidentiality" from the US Department of DefenseApprovalI am receiving. This means that the level of security strength used by military personnel, municipal officials and veteran officials is used, meaning that people using some Knox terminals will not be licensed for use even on Knox equipped terminals I will.

Indeed, Samsung Knox had been vulnerable in the past, and the US Department of Defense, which had been considering introducing it, announced that "we will not use the terminal until safety is guaranteed" It was.

Samsung Galaxy S4 security vulnerabilities such as permitting data communication recording - GIGAZINE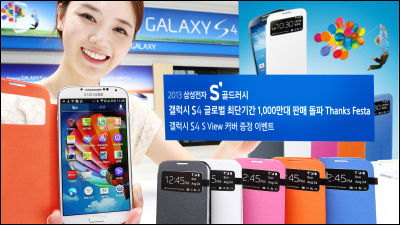 Ars Technica, an international news media, says, "We are not familiar with the mechanism of smart phones," he says, "Android terminal security is poor compared to iOS and Windows". Developing iOS Apple and Windows Developing Microsoft does not pose a problem of security problems in terms of security, but when publishing patches for fixes, "patch can not be applied by terminal version or carrier" . However, in Google, many third parties localize Android for each device, so it will take some time for security updates to come up to the device.

This has become a big problem, and it was reported that Google is putting pressure on smartphone manufacturers that tend to delay response to security patches etc.

Google takes hard hands on smartphone manufacturers to distribute Android updates quickly - GIGAZINE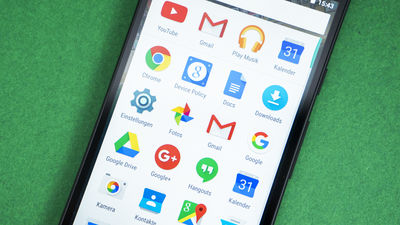 At the time of presidential election, President Trump has criticized Hillary Clinton as a candidate for the Democratic Party for causing a "mail problem" that personal mail is used for public service. Considering this, Ars Technica points out that President Trump is still using a device that is uneasy about security in "surprising".

Also,BlackBerry's favoriteFormer President Obama, who was widely known as the author, has revealed that the use of the iPhone has been forbidden for security reasons before, and it is only after 2016 that he became able to use smartphones It seems that it was. For Obama's former smartphone finally availableinterviewI mention that it is impossible to shoot a picture or send a text message because the smartphone is strictly locked. Also,2015 interviewSo, "for security reasons I am unable to use many of the latest products and services," he said.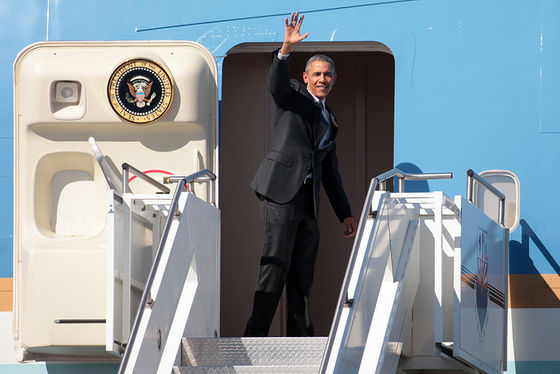 ByGage Skidmore

In addition to this, it is clear that four people, President Kellyan Conway, Jared Kashner, Sean Spicer, and Steven Bannon, are exchanging mails at private mail serversNewsweek coverageIt is clarified by. The private mail server used by President Trump 's aides was called "RNC e - mail server" and this is because the Bush administration lost 22 million e - mails sent and received in the White House from 2003 to 2005 It is the same as the server I used when I did.