A lamp floating in the air is a switch "Heng Balance Lamp"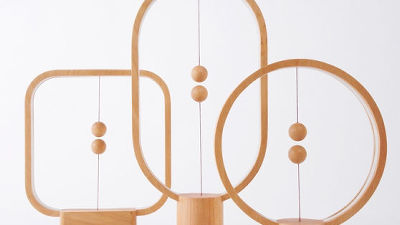 Basically, operating the room lamp by turning on / off the room lamp by pushing a button or pulling a strap, but they are totally different, "You can put lights on and off by putting two balls in the air "The adoption of the mechanism of"Heng Balance Lamp"is.

Heng Balance Lamp - A unique lamp with switch in mid - air by Allocacoc DesignNest - Kickstarter
https://www.kickstarter.com/projects/1458079400/heng-balance-lamp-a-unique-lamp-with-switch-in-mid

You can check from Heng Balance Lamp what the movie is like from the following movie.


This is Heng Balance Lamp.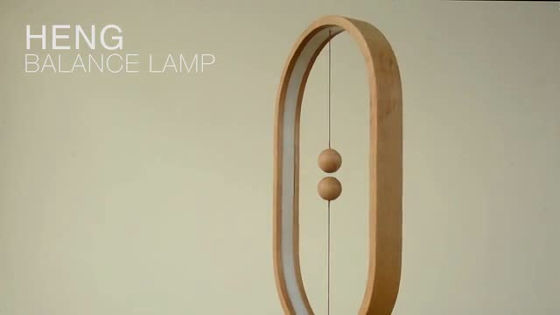 It is characterized by two wood balls floating in the middle of the crates.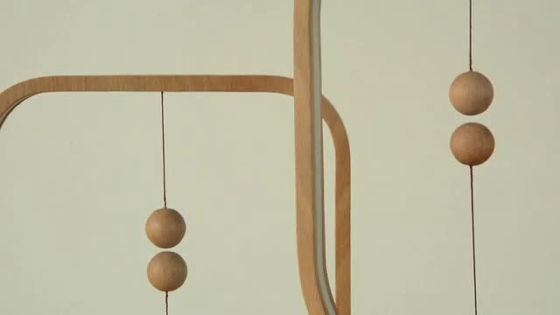 The white line on the inside of the wooden frame is part of the light.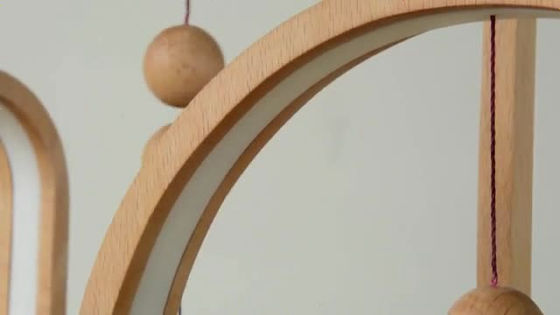 A woman who is reading. On the left is the Heng Balance Lamp, one of the two balls falling on the crate.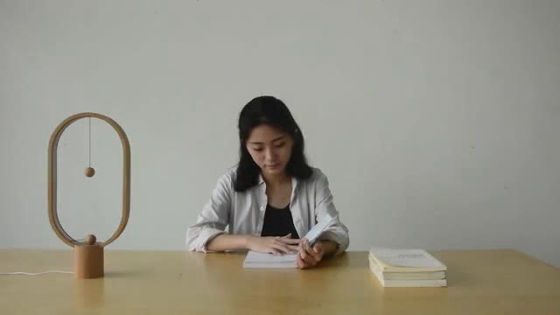 A woman grasps the ball ......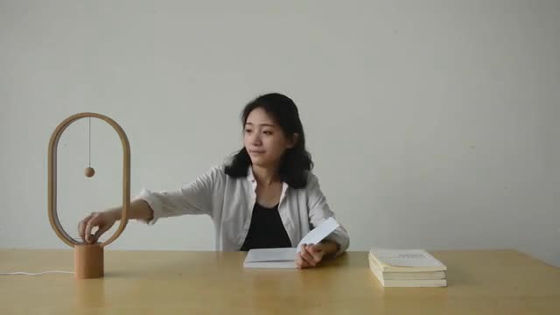 Move closer to the hanging ball.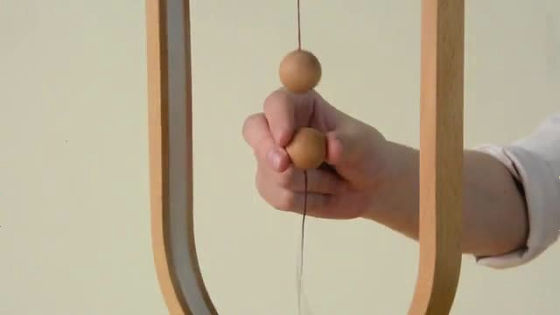 Then the lights lighted inside the crate.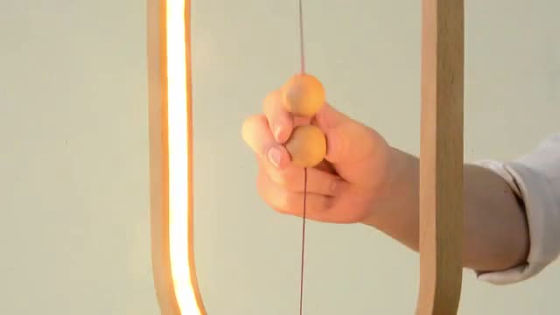 Tsunk and shake hands ... ...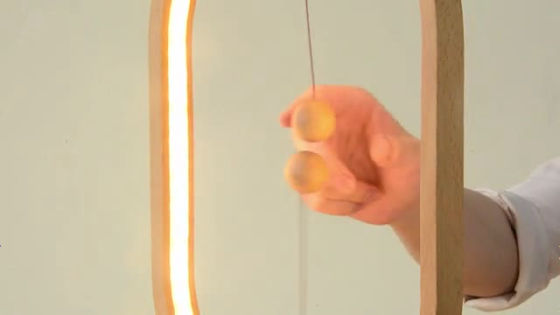 The two balls shake in the air, but they do not fall apart or fall. This is because magnets are contained in the two spheres.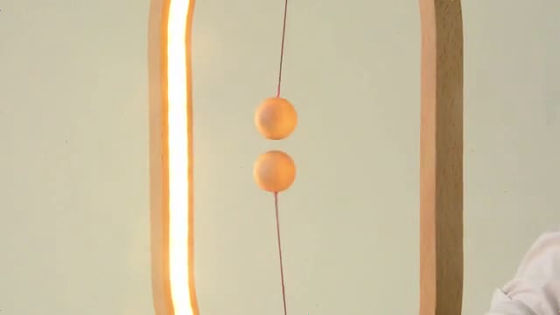 It is a unique room lamp completely different from the existing light up method.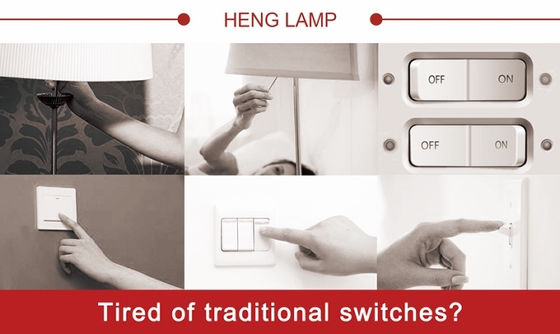 Initially, Heng Balance Lamp was planned to produce only elliptical designs. However, when Kickstarter's project began, it achieved the target price of 10,000 dollars (about 1.14 million yen) within 25 hours.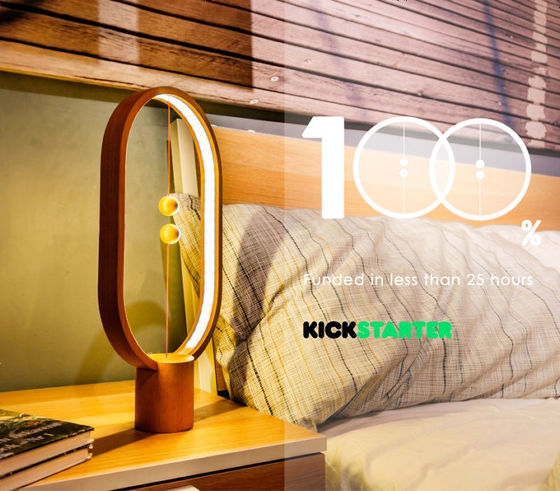 We also achieved the target amount of the round design set as a stretch goal ... ...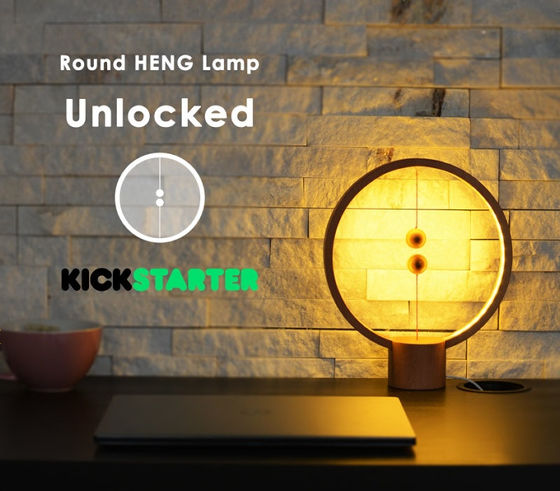 In addition, it was decided that a model of a square design was made.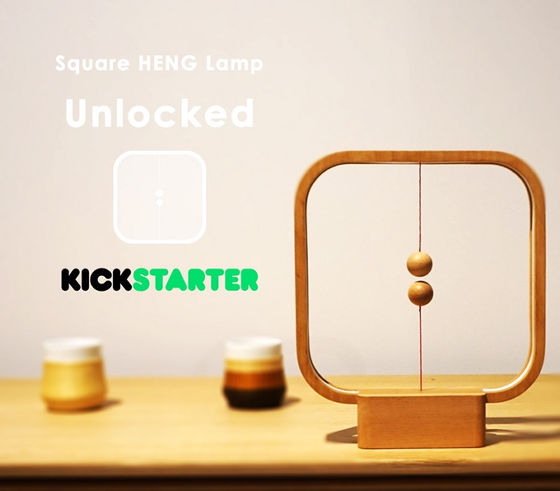 So, this is Heng Balance Lamp of three designs.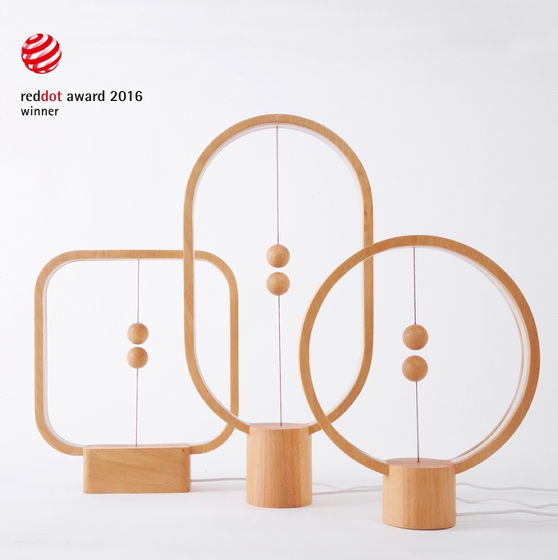 It is like this when the light turns on.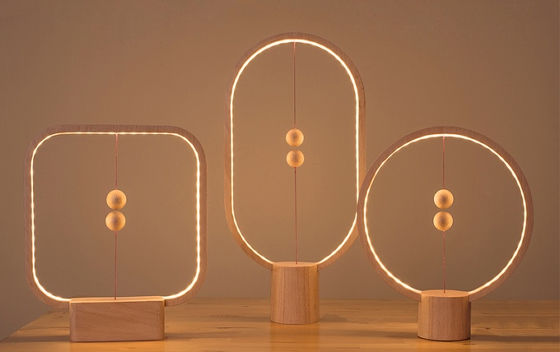 The size is 40 × 20 × 7 cm for the elliptical type, 27 × 23 × 7 cm for the round type and 27 × 23 × 5 cm for the square type.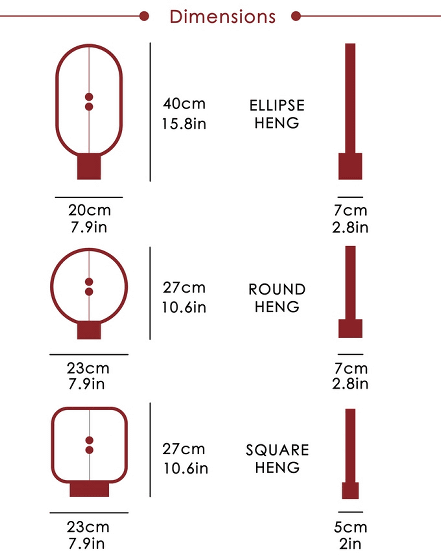 An image like this when put in the bedroom.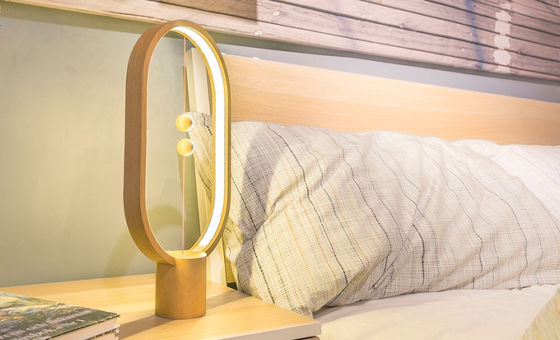 Round type and square type are somewhat smaller and can be used as indirect lighting in the room.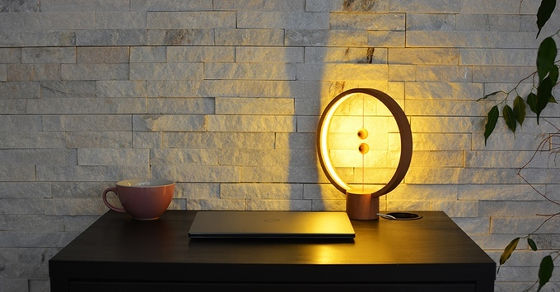 One Heng Balance Lamp can be obtained with a contribution of 42 euros (about 5100 yen). With the feeling that 80 euros (about 9700 yen) Heng Balance Lamp 2 sets, 118 euros (about 14,000 yen) 3 sets, as the amount of investment increases, the number of Heng Balance Lamp that can be obtained when commercialized Will increase. In addition, Heng Balance Lamp can choose the design from round, elliptical, square, and it is also possible to change the color to black, red or white in case of elliptical type. Moreover, it is possible to make the material dark wood processing.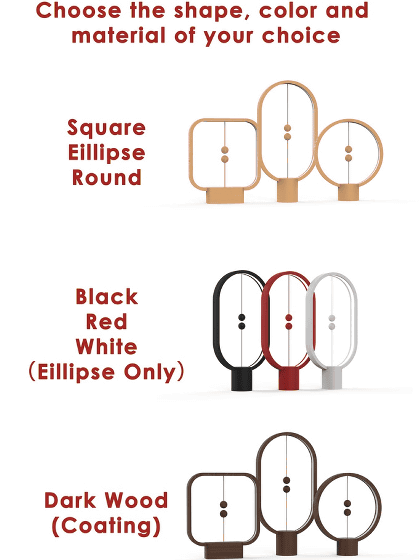 The deadline of investment is 22:58 on January 30, 2017 in Japan time.

Heng Balance Lamp - A unique lamp with switch in mid - air by Allocacoc DesignNest - Kickstarter
https://www.kickstarter.com/projects/1458079400/heng-balance-lamp-a-unique-lamp-with-switch-in-mid