"Fret Zeppelin" tells us where to put your finger on the guitar with an LED lamp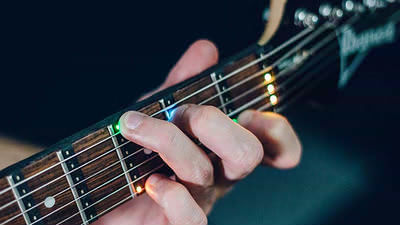 For those who began practicing the guitar, it is very difficult to memorize where to hold six strings, it is a big wall for beginners until get used to, "I can not play guitar to myself" and give up Sometimes it happens. "Fret Zeppelin"It is an LED sheet that visually tells us where to hold your finger by placing it on your hand guitar and you can punch the music you want to practice from the smartphone application and even read music You will be able to play the guitar even without it.

Fret Zeppelin | Meet FretZeppelin. The guitar add-on that will help you learn quickly with innovative lighting.
http://www.fretzeppelin.com/

You can see how you are using Fret Zeppelin by looking at the following movie.


The guitar has a total of six strings stretched, but "Fret Zeppelin" will show you where you should hold down the six strings by pasting it on the neck of the guitar.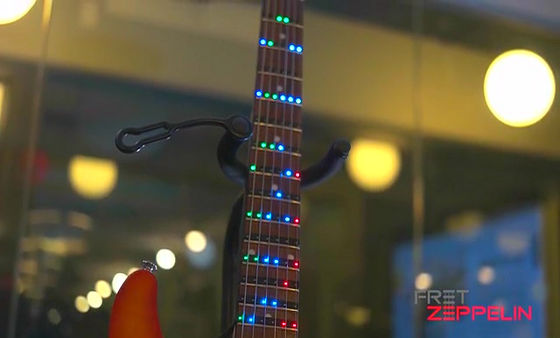 The only thing you should do with Fret Zeppelin is to hold the string on the shining part with your fingers and strum the string with the other hand.



People who got a guitar for the first time practice by dreaming of being able to play. In order to play favorite songs, it is necessary to check the code each time referring to the score of the book or the website ... ...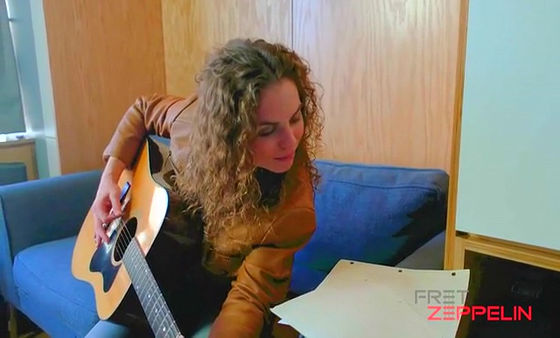 For beginners, motivation is not going on as well, and the women who practiced all the time also got bored and threw the guitar into the closet. In this way, there are a lot of people saying "I can not play but the guitar is sleeping at home."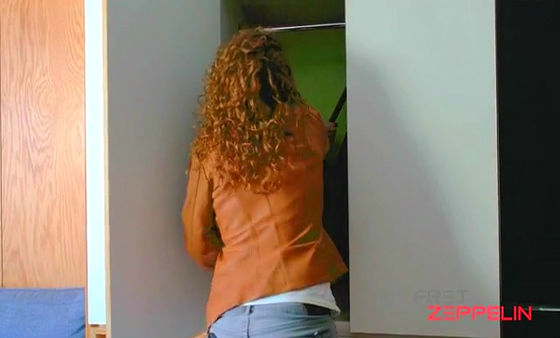 Fret Zeppelin just pastes a comb-shaped tape on the neck of such a guitar ......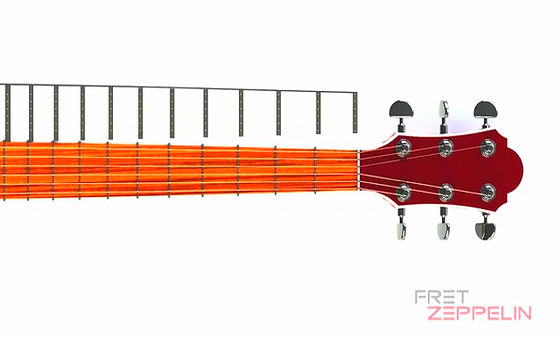 The shiny light helps to practice the guitar.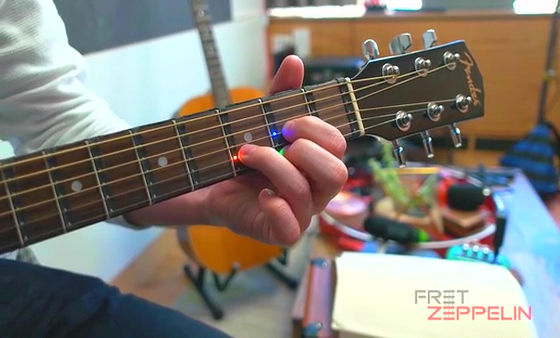 Fret Zeppelin has special applications for smartphones and tablets.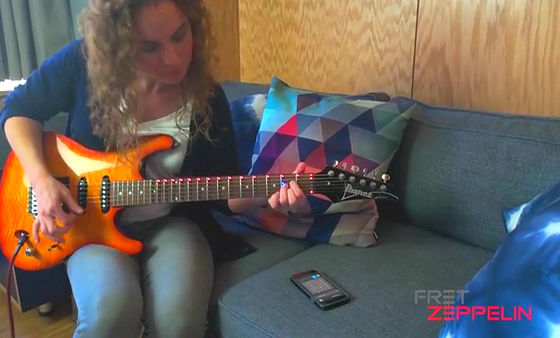 In the application, switch the code to display with the LED ......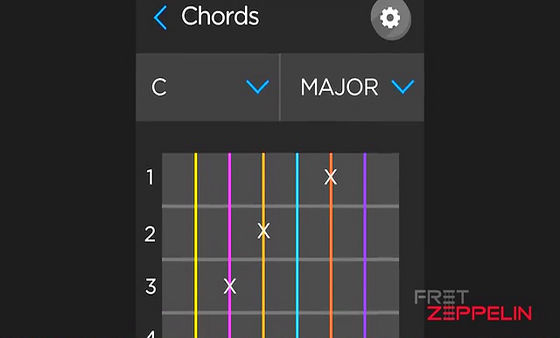 It is possible to display tuning for each string and scale (musical scale).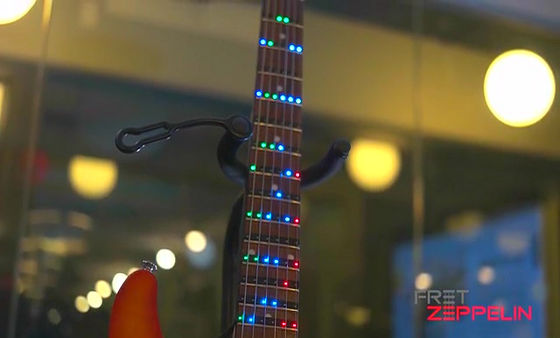 Even if you are not a beginner, you can freely set the lighting position of the LED lamp from the application, so you can color your performance more coolly.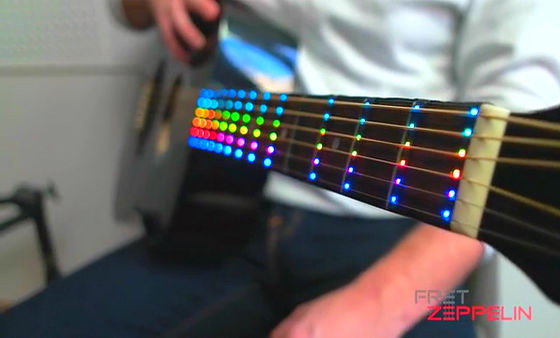 In this case it only stops shining, so even novices should be able to keep motivation for practice.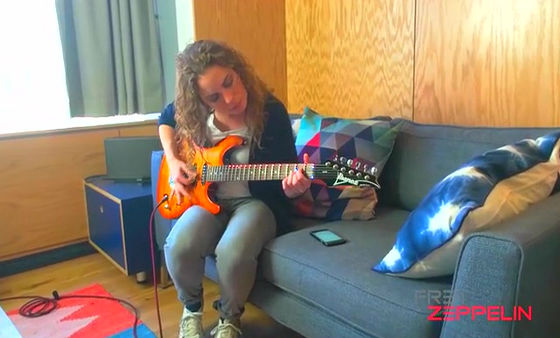 It is designed to be extremely slim so it will not interfere with playing even if it is worn on the neck, and it is designed to not hurt the guitar itself because it is stuck on the finger board with the same principle as "fusion" It is said that there is. It can be used for left hand guitar, acoustic guitar, electric guitar.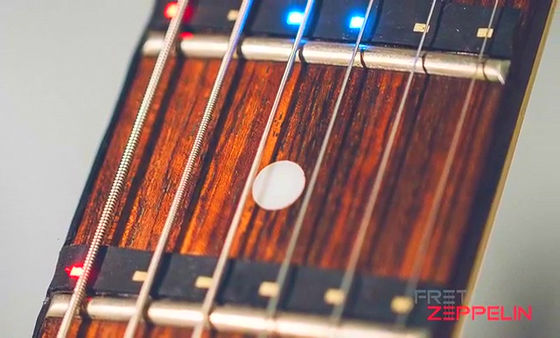 In addition, Fret Zeppelin is looking for investment with Kickstarter, and it has already exceeded the target investment amount at the time of article creation. You can get Fret Zeppelin with $ 199 (about 22,700 yen) investment plan and 2 for 369 dollars (about 42,000 yen). For shipping to Japan, a shipping fee of 20 dollars (about 2300 yen) to 35 dollars (about 4000 yen) is required, and the product will be shipped around October 2017. The deadline of investment is noon on February 9, 2017 (Friday).

Fret Zeppelin - Play Guitar in 60 Seconds by Edge Tech Labs - Kickstarter
https://www.kickstarter.com/projects/edgetechlabs/fret-zeppelin-play-guitar-in-60-seconds