Play Nintendo Switch's exhilarating fighting sports game "ARMS" fighting with a stretchable fist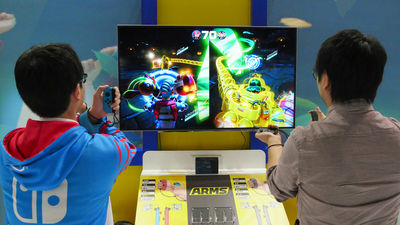 Nintendo's next-generation hard that finally released date and launch title etc became clear "Nintendo Switch(Nintendo switch) ". There are two special controllers called Joy-Con on the main unit, so you can play games as one controller with two, and divide two with two people to enjoy the game. A game that seems to draw out the performance of such Joy-Con as "ARMS"It is said that it is becoming a fighting sports game where you move by moving your body as if you became a character in the game and you have experienced how you feel when you actually play.

ARMS | Nintendo Switch software | Nintendo
https://www.nintendo.co.jp/software/switch/arms/index.html

I came to the ARMS experience site. The game can play one or two.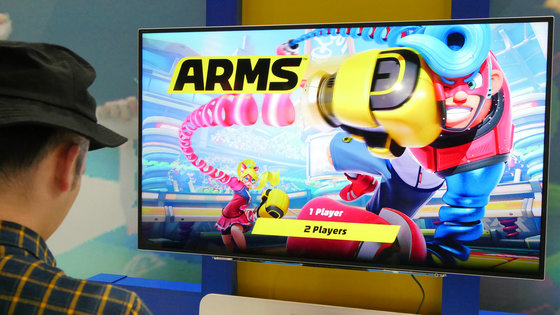 When playing with games, hold the left and right Joy-Con as if you hold it with both hands as follows and turn the strap to your wrist.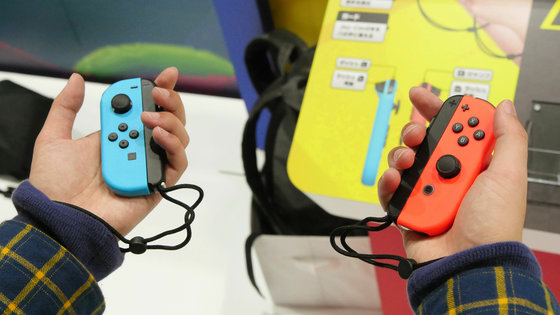 After experiencing the tutorial as it became the first play, it was supposed to be able to enjoy the actual battle.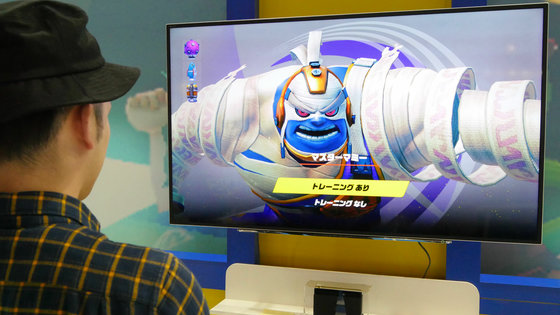 The most important thing with ARMS is how to hold Joy-Con. I grip Joy-Con with a strap attached as below, but when holding, I was advised "Please hold like" Like ".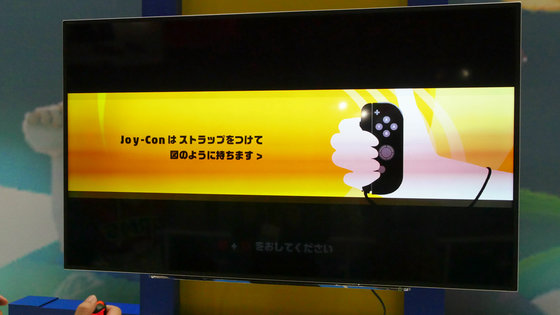 It is a point to grasp Joy-Con so that it stands vertically as shown below.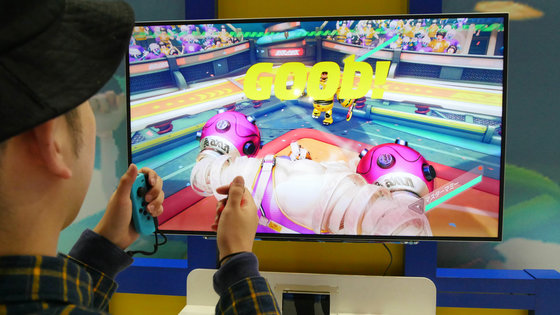 And the attack just pushes out the hand holding Joy-Con forward OK. In other words, if you punch out in the real world, characters in the game also punch out.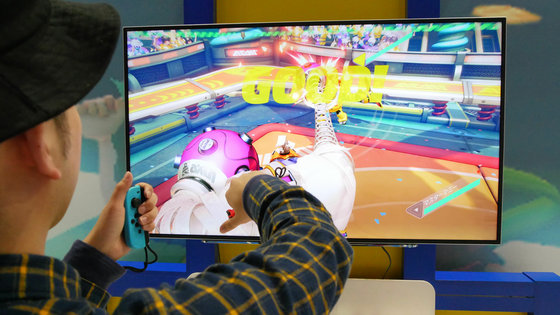 Other operation methods are as follows. Character movement, punch and guard can be done by moving Joy-Con, so it is quite intuitive operation possible. However, since it is necessary to push a button, such as dash, jump, and "rush" activation of deadly technique, getting used to is necessary at the beginning.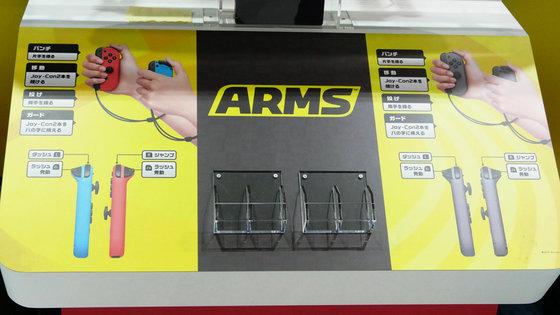 At the time of battle you can choose the weapon to equip to the left and right fist as follows.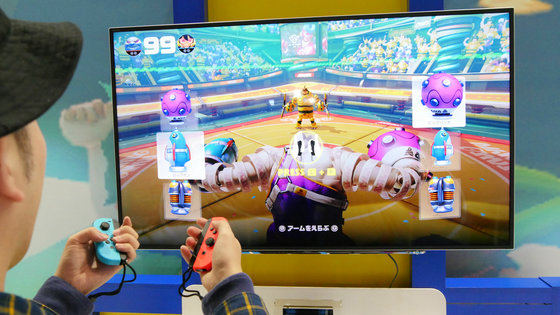 Actually battle it will feel like a movie below, punch and throw out while moving the Joy-Con held to the right and left. If you are not accustomed to the operation you may not move the character to think that you forget the guard way or forget the jump button, but if you get used to it you will be able to make more advanced bargaining.

When you play Nintendo Switch's Game "ARMS" like this, YouTube


In ARMS, there is a special technique called "Rush", and it is also possible to use this to make a huge damage at once. You can see how it feels when you activate the rush by looking at the following movie.

Hits a deadly "rush" to punch out a lot of punch - YouTube


I tried to play 2 also because "This game is definitely exciting 2 play more than 1 play!"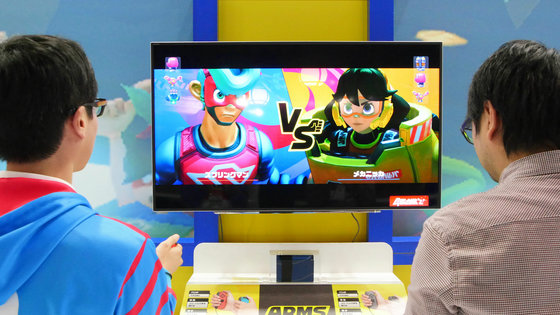 With such a feeling, it will be played by punching and guarding in line by two people.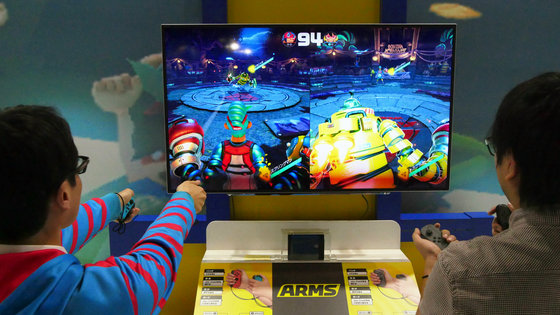 The state that you are actually enjoying ARMS with 2 play can be seen in the following movie.

Play Nintendo Switch's Great Game "ARMS" 2 t - YouTube


An intuitive operation easy to understand for even the first person, and a variety of techniques, so the accustomer sports game "ARMS" is about to be released in the spring of 2017, so that it will be able to enjoy more advanced bargaining so that you get used to it if you get used to it.