"Brains VS. AI" at the summit of mankind vs. AI will be held at "Poker" which is difficult to read with incomplete information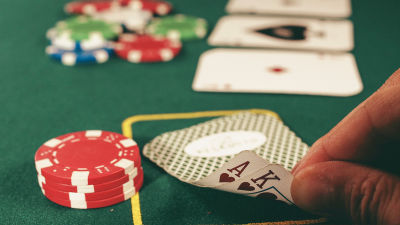 The progress of artificial intelligence (AI) is remarkable, in 2016Google's AlphaGo won the world championship of Go. The next target of AI that continues to evolve is likely to be a champion of poker.

Upping the Ante: Top Poker Pros Face Off vs. Artificial Intelligence
http://www.cmu.edu/news/stories/archives/2017/january/poker-pros-vs-AI.html

Brains vs AI
https://www.riverscasino.com/pittsburgh/BrainsVsAI/

AI software "Libratus" developed by Carnegie-Mellon University is scheduled to run from January 11, 2017 to January 30, 2017 in PittsburghRivers CasinoAt the poker competition "Brains VS. AI"We will confront with the world's top four professional players.

Unlike go, poker has uncertainty that all players will be forced to fight in incomplete information because they do not know the opponent's hand. For this reason, it is very difficult to develop an algorithm that makes the best hand judgment for programs such as AI, and poker is often used as an index to measure the excellence of AI. In addition, since the situation that we must search for the best means based on incomplete information is the same in real-world problem solving scenario, the AI ​​program used in poker game can be applied to every scene in the real world It is thought that it can be applied with, and specifically it is expected to be applied to decision making in the fields of business, military, cyber security, medical care and so on.

Professor Zuomas Sandholm of Carnegie Mellon University says, "Beating a human's top player was a measure of the evolution of AI since the beginning of AI research."



Poker confrontation with AI and top pro has already been held from April 24, 2015The 1st "Brains VS. AI"It took place in. In the confrontation, four A top pro and AI "Claudico" developed by Carnegie Mellon University, unlimited acknowledging all inTexas HoldemWas contested by. Unlike general poker using five cards, Texas Hold'em is a game that competes for victory or defeat by hand with the common card community card disclosed to all players and their own hole card, The element of luck is a game that made the element of "reading" of the big poker more grand. Nonetheless, it is the same as general poker that "beardhead", how to make the opponent get down from the game by making full use of the bluff will affect the direction of the game.

In the 1st tournament, a total of 1,700 million dollars took place for both human beings and AI and human beings were victorious with a difference of about 730,000 dollars. Claudico fell to three out of four professional players at the amount of chips.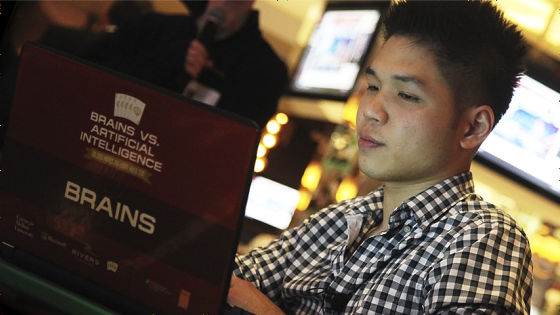 Towards the 2nd Games Carnegie-Mellon University is designing an algorithm to calculate the strategy in AI software "Libratus" rather than writing a program to score the strategy. We have calculated Libratus with about 15 million hours of exercise amount far exceeding 2 million to 3 million hours spent in Claudico's development, "We are overworking supercomputers to be crazy," sandholm The professor says. The crazy exercise is planned to continue until tournament.

On the other hand, the human side will attack Libratus by adding Jason Les who participated in the first convention, Mr. Kim Dong, Daniel Macaulay, Jimmy Chou, top player. "Mr. Les said" Claudico was a very tough opponent, I believe that this confrontation is more challenging than the previous one, as we have added new resources over the last 20 months. " , He seems to be excited about the showdown with the latest AI.