Software "shutdownBlocker" that prevents unintentional shutdown and restart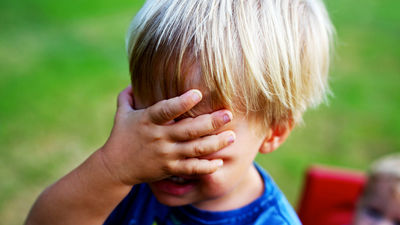 ByTom Woodward

There must be not a few people who have experienced losing work in progress due to erroneous operation or automatic restart. Software that prevents unintentional shutdown and rebooting is "ShutdownBlocker"It is easy to use even without complicated settings, so I tried using it in practice.

Cresstone.com - Apps - shutdownBlocker
https://cresstone.com/apps/shutdownBlocker/

To use shutdownBlocker, open the above URL and click "shutdownBlocker v1.2.1.zip" to download the ZIP file.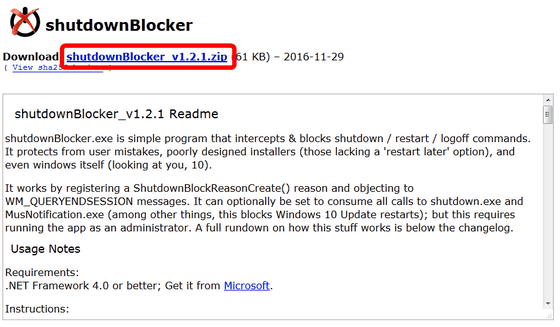 Start "shutdownBlocker.exe" in the downloaded ZIP file.




This is the main screen of shutdownBlocker. "Allow" is displayed at startup, which means that shutdownBlocker is enabled. If "Allow" is displayed, it prevents shutdown and restart at any time.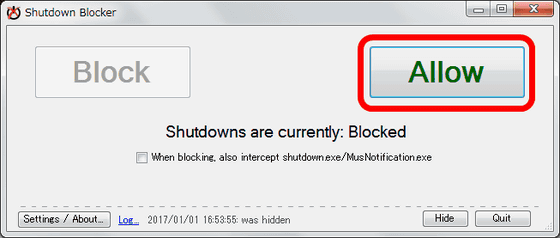 If I tried restarting it, "Program is not closed" is displayed and it is impossible to shut down. However, even if you select "forcibly restart" even in this state, it is necessary to be aware that shutdownBlocker is restarted every time. I also tried it in shutdown, and a similar screen was displayed. How to use is only in Kore, anyone can use it easily.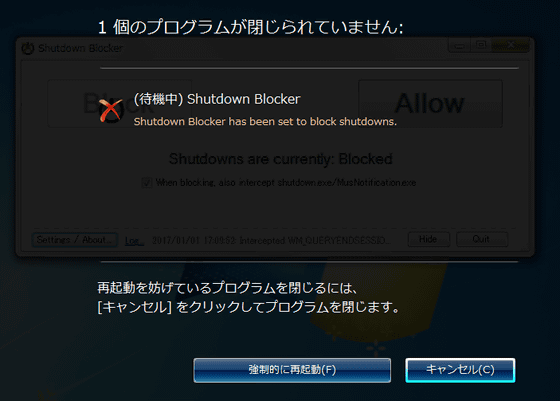 By checking the checkbox displayed under "Shutdows are currently: Blocked" in the main screen, you can check the executable file "shutdown.exe" for shutting down from the command prompt and Windows update notification "MusNotification.exe Restarting from 'will also block. In addition, you can store shutdownBlocker in the toolbox by clicking "Hide" in the lower right.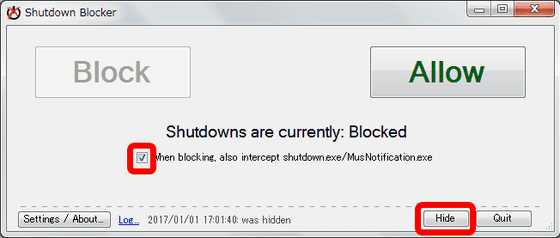 If you feel troublesome to start shutdownBlocker every time you start the PC click "Settings / About".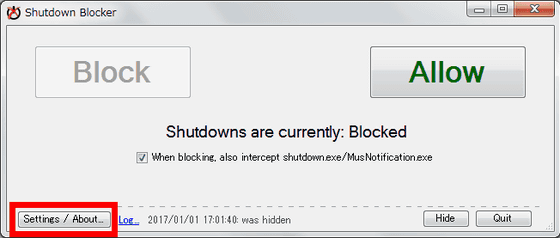 When the setting screen opens, check "Start With Windows (with blocking enabled)" and click "OK" at the end to complete.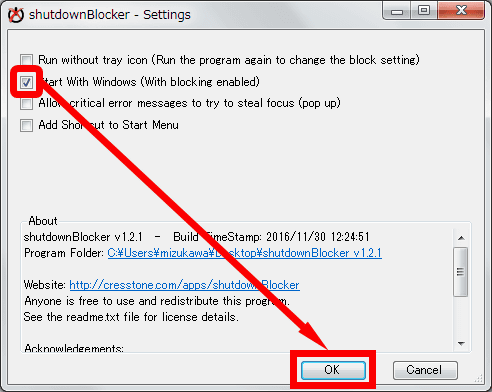 To use shutdownBlocker,.NET Framework 4.0After "is required.