Fast forward looking at how to create an overwhelming realistic transcendental image using Photoshop


In still image processing using Photoshop, expression is possible at the level of "There is nothing you can not do." You can see how the creator produces images with overwhelming realism by fast-forwarding how images are processed.

Fire Photo Manipulation | Speed ​​Art - YouTube


The realistic drawing which is more real than real is like this. Of course, it is an image processed using Photoshop.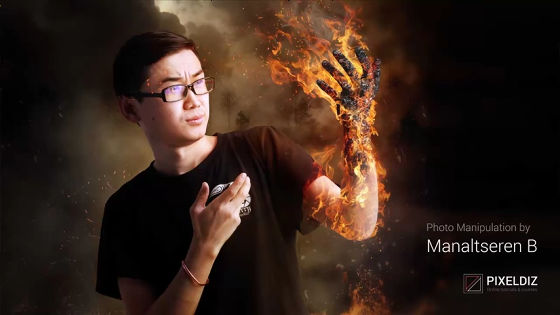 First of all, from the work of cutting out the sample picture of the prepared person.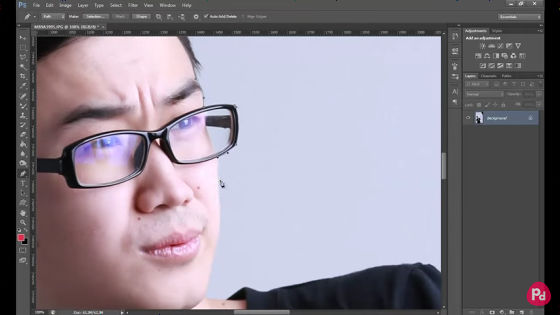 We also carefully handle small parts such as fingers.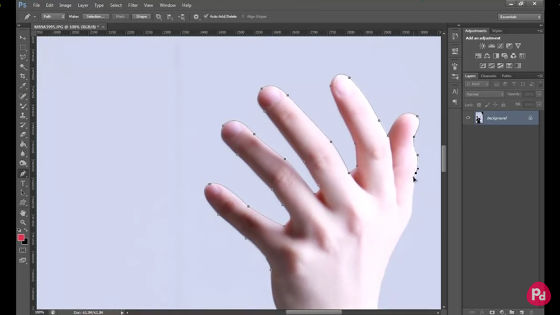 She seems to have sleeping habits.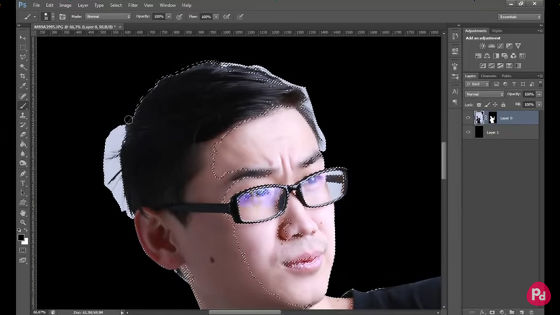 The background in the glasses ....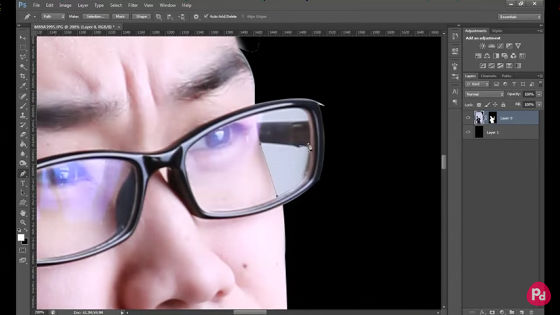 Cut out carefully.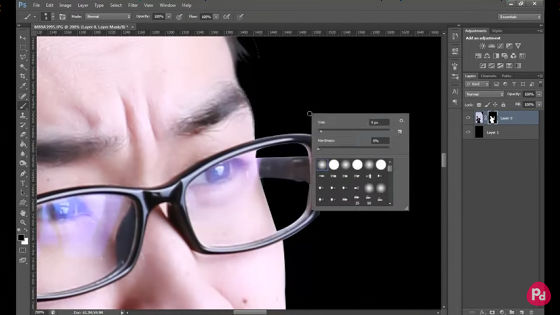 After cutting out the deburring.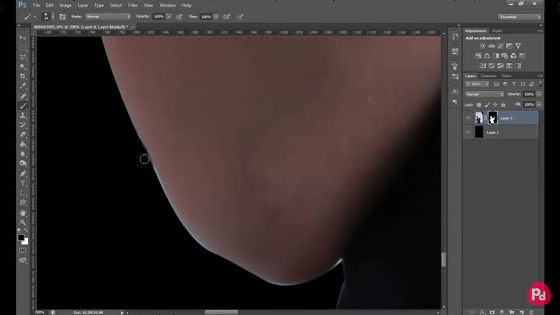 I could only cut out people.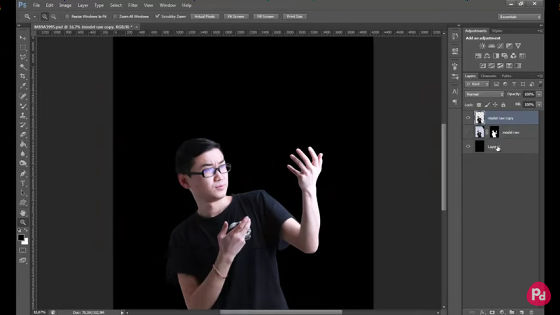 Paste the photo on the background.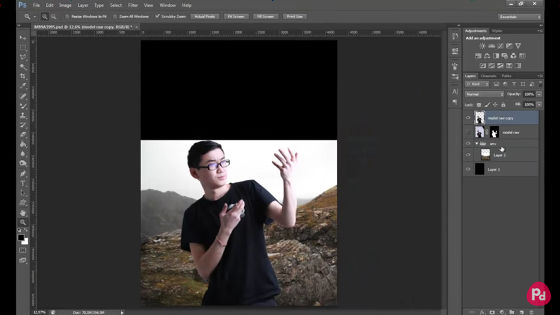 Creepy clouds combine different images.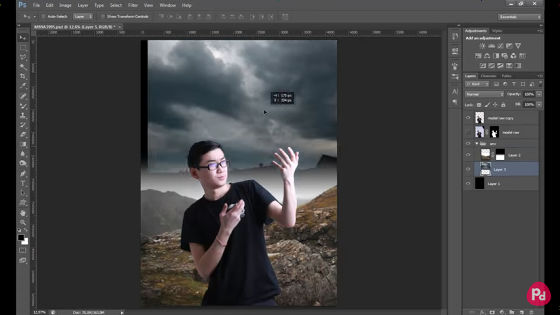 Correct the boundary between the top and bottom images and join together ...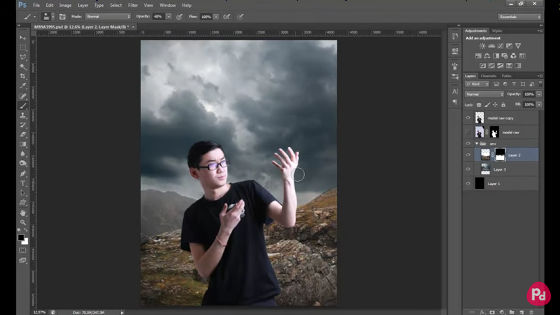 Change the color of the clouds.



Remove deburred again.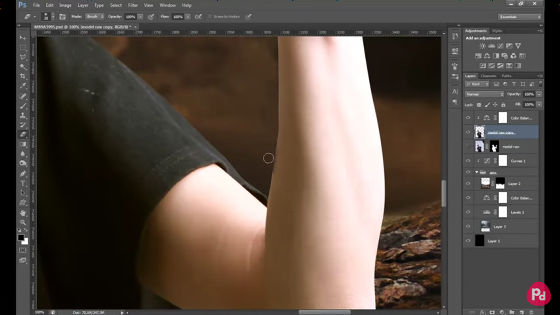 Adjusting the ambient brightness.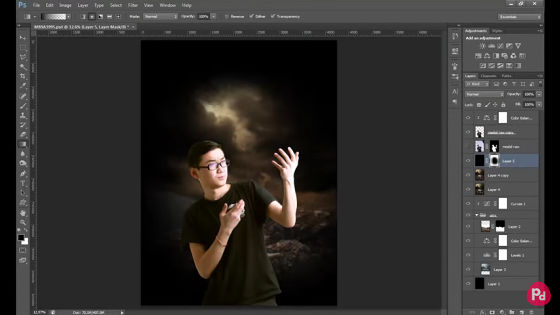 The background is also completed.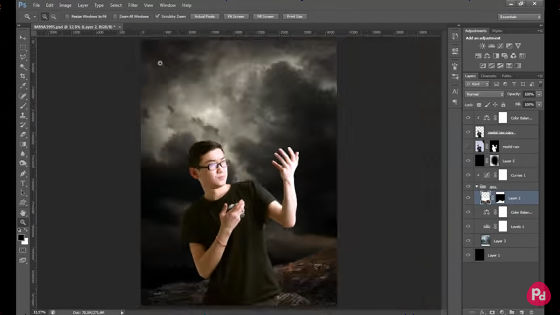 Next, search "fire" in Google image search.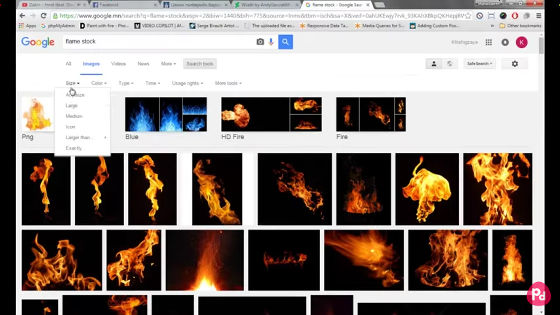 Put it on your hand ...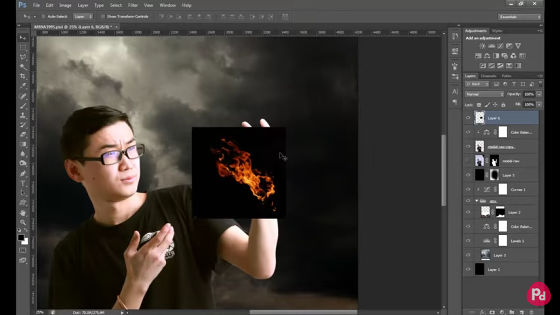 Transparency and adjust.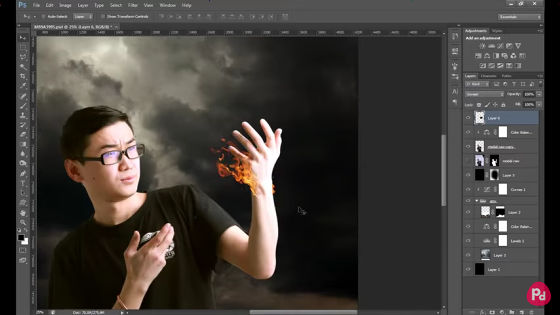 Add another flame.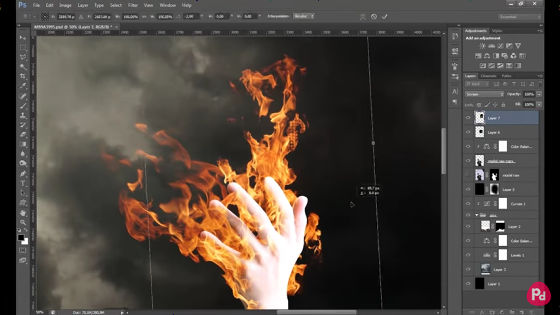 I am distorting the flame.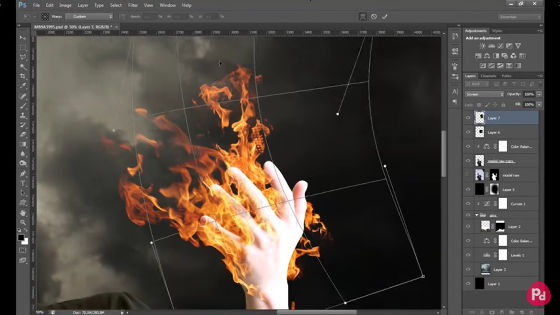 Play YouTube here. It seems to refer to the expression of "fluctuation".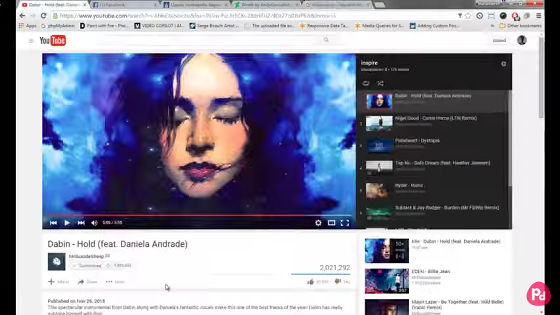 Only the flame is being processed according to the image.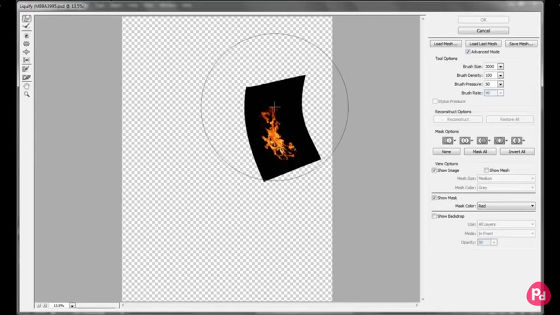 Search another flame ......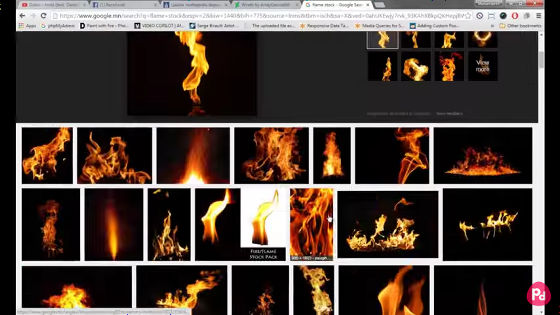 I will repeat it many times.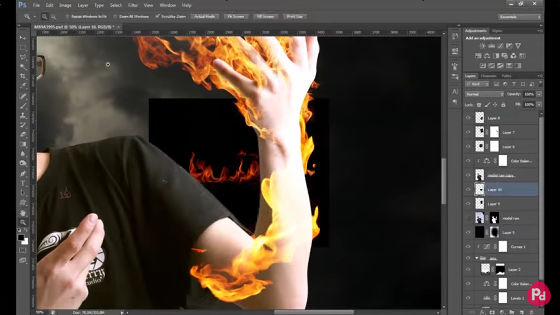 Next, search for images of "gravel".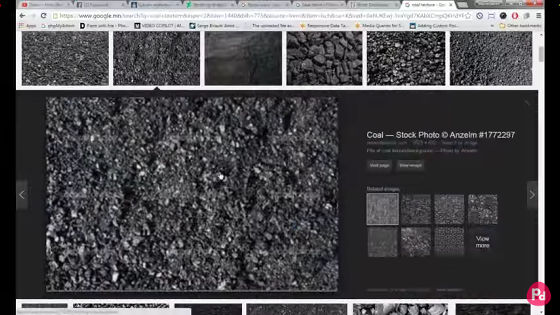 I put gravel on the hand part. It seems to express carbonized hand with gravel.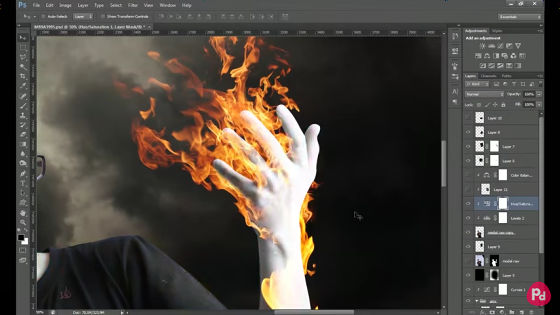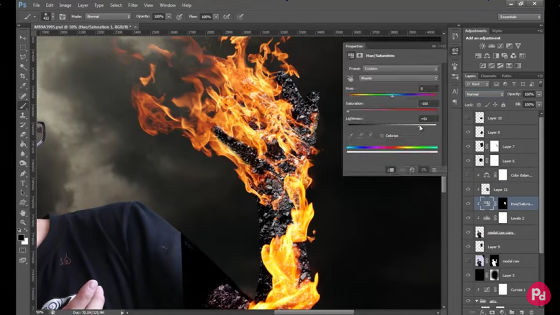 I will put a flame in my hand. Anyway the sticking to the representation of flames is not Hanpa.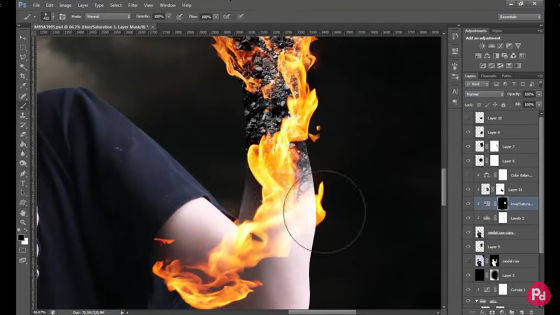 Expediently express the tip of the finger.



In addition, I will put the part of the charcoal fire dyed red.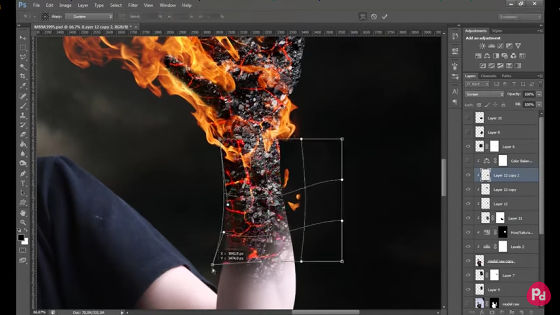 Next put the spark ... ...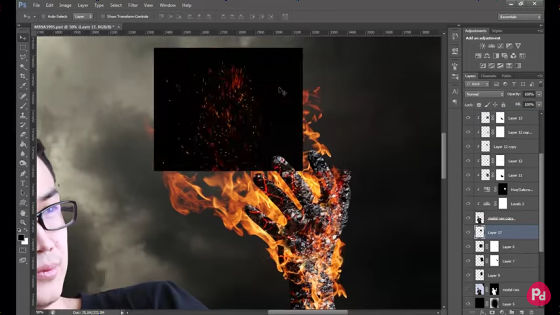 Change the size.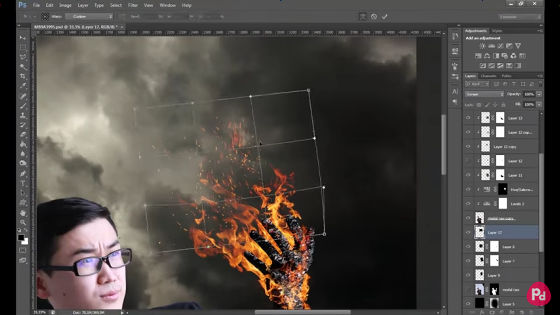 To a splendid scene.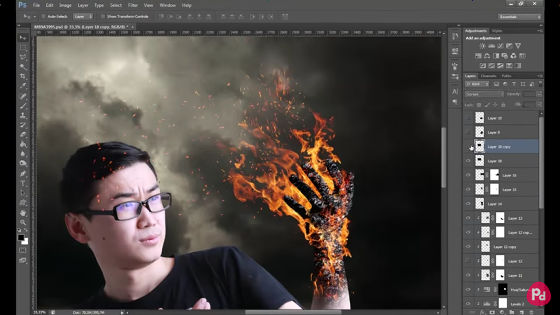 Next, search for "smoke" image.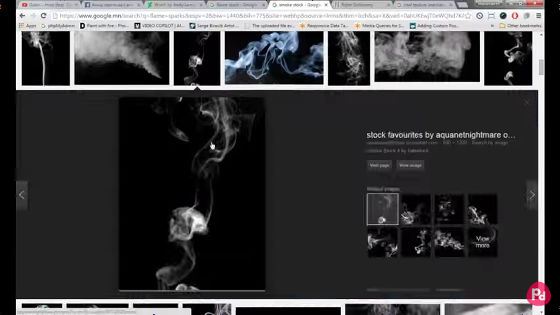 I let you put it on your hand.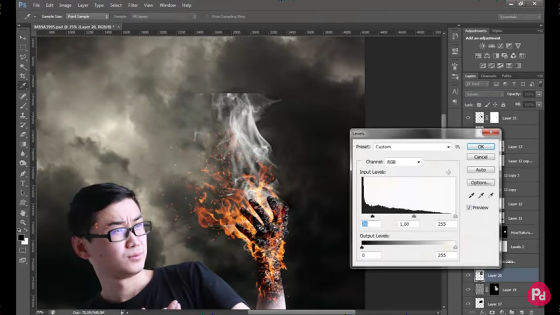 I am fine-tuning the flame frequently even on the way.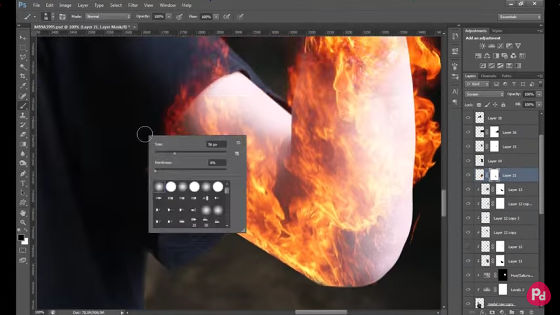 The whole figure has been corrected to this kind like this.



It expresses the face illuminated with flames.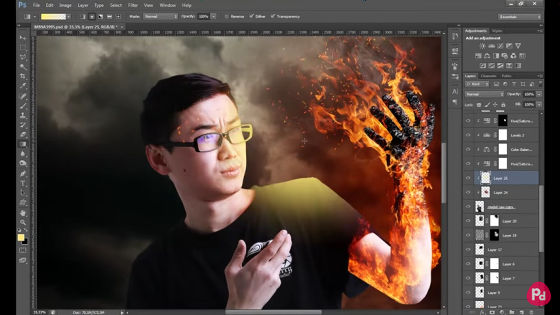 Fine tuning of flame again. It is transmitted from the attention that creator thinks that "Kimo of this image is in the reality of flame" is thought.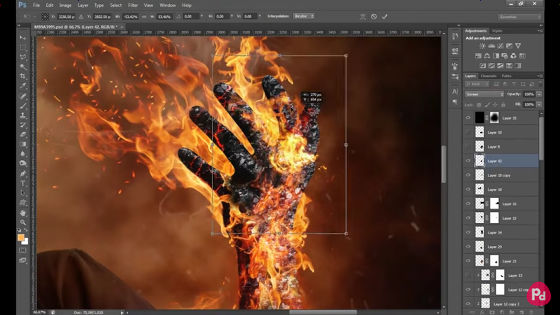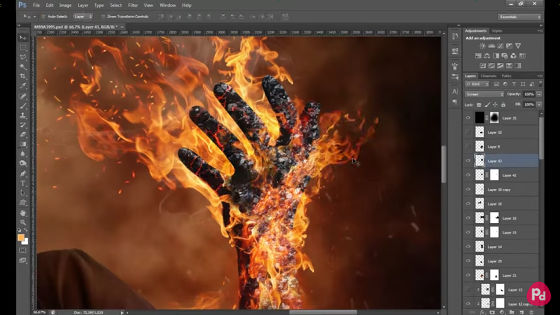 Even the flames shown in the eyeglasses are reproduced. What kind of processing will make it more realistic is said to be a game of imagination perfectly.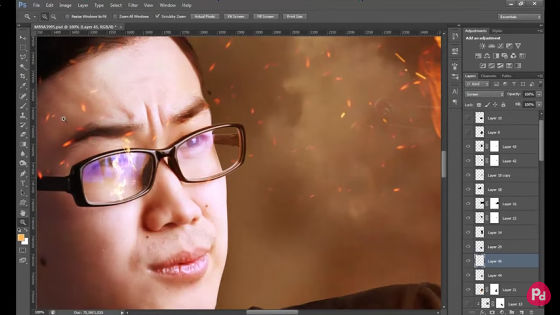 Thus the image is completed.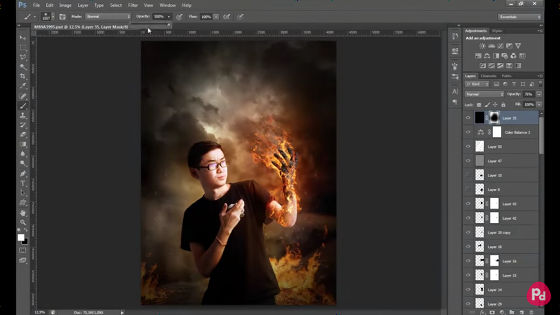 Compared with the image before correction, it is like this. It shows a lot of the power of Photoshop.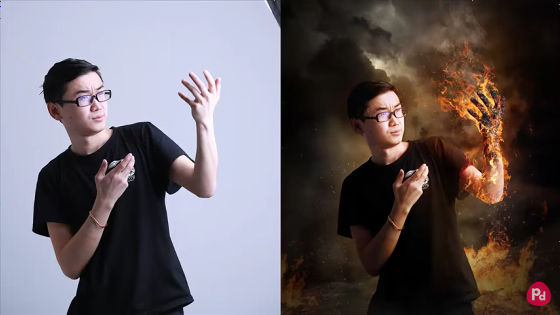 As for this image correction, it is explained in the movie which is 52 minutes below, so it seems to be helpful for you to know the details of the processing.

PS Manipulation Tutorial | Descovery of Power - YouTube