Does world cumulative sales volume of PlayStation 4 exceed 50 million units, reaching 80 million PS3?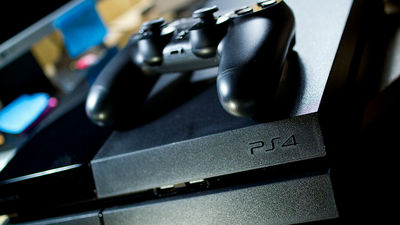 ByLeon Terra

In the United States and Canada on November 15, 2013, in Japan Japan stationary stationary game machine PS4 released February 22, 2014 "PlayStation 4However, the cumulative sales volume finally exceeded 50 million units in December of 2016 which has been about three years since the release.


"PlayStation 4" Achieved worldwide cumulative actual sales of 50 million unitshttps://t.co/so2mywW7hA# PS4# PS4 ProPic.twitter.com/brSsEIH0N0

- Playstation official (@ PlayStation_en)December 7, 2016

PS 4 Sales Pass 50 Million Units Worldwide - GameSpot
http://www.gamespot.com/articles/ps4-sales-pass-50-million-units-worldwide/1100-6446051/

On December 6, 2016, Sony announced that PS4 worldwide unit sales exceeded 50 million units. And in 2016Black · FridayAlso reveals that the PlayStation brand has reached the most successful weekend so far. The detailed numerical value of sales is not disclosed.

Also, Adobe releasedResearch ReportAccording toCyber ​​MondaySony's PS 4 is ranked in top 5 products sold a lot in. In terms of sales of game software, PS4 dedicated software sells more than 369.6 million books on PlayStation's official online store "PlayStation Store" and retail stores as of December 4, 2016 It is also revealed that it is.

"We are truly delighted that the PS4 community continues to grow since the release three years ago," said Andrew House CEO of Sony Computer Entertainment for PS4's solid sales. With enthusiastic support from our fans and partners this year we were able to announce the unmatched lineup of amazing hardware such as PS4, PS4 Pro, PlayStation VR which became slim, We will continue to provide the best gaming experience with groundbreaking game lineup and network service and accelerate the expansion of our business and the PS4 ecosystem. " In addition, although details are not revealed, Sony commented that "In order to provide a possible entertainment experience only on the PlayStation brand, we will continue to expand the world of PS 4", and three years from release We can expect that the elongated PS 4 brand will show further expansion in the future.

The cumulative sales volume of PS3, which is the previous model of PS4, is 80 million units. Since September 15, 2016 PS 4 has become slim and has been changed to a new price that can be purchased from 1999 yen tax, PS 4 Pro is also on sale from November 10, 2016, so PS 3 sale We can not keep an eye on how close it will be to the number of units, and whether it will be a hit game machine exceeding 80 million units, and from the future trend.

PlayStation® 4 Pro will be released today, offering a more advanced high quality gaming experience! We updated the official website, released the title list which the image expression is enhanced by PS 4® Pro, and added a tutorial video!https://t.co/ZCDIJsGAZs# PS4Pic.twitter.com/CIoFmx2szN

- Playstation official (@ PlayStation_en)November 10, 2016
in Game, Posted by logu_ii