Google released the official version of "Android 7.1.1 Nougat"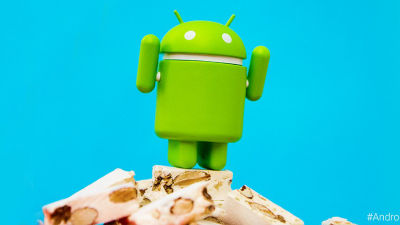 Google has installed functions such as "App shortcut display", "Emoji renewal", "Seamless automatic update"Android 7.1.1 Nougat"We released the official version. Updates will be delivered OTA from December 6, 2016 to Nexus 6, Nexus 5X, Nexus 6P, Nexus 9, Pixel, Pixel XL, Nexus Player, Pixel C, General Mobile 4G.

A sweet update to Nougat: Android 7.1.1
https://blog.google/products/android/sweet-update-nougat-android-711/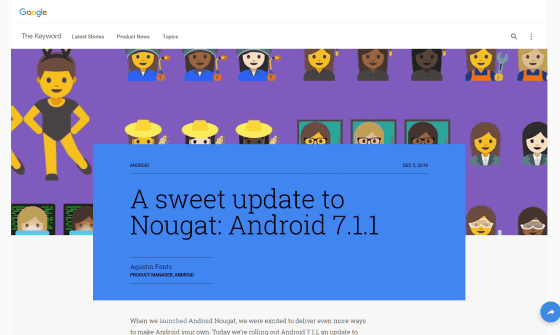 The new functions etc. by update are as follows.

First of all renovation of pictograms. The role of women in the real world has been reflected in pictograms, and the types of occupations for both men and women are increasing.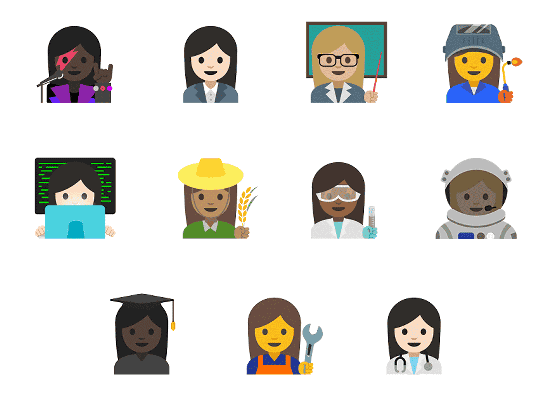 You can also send GIF images directly from the keyboard through applications such as Google Allo · Google Messenger · Hangouts.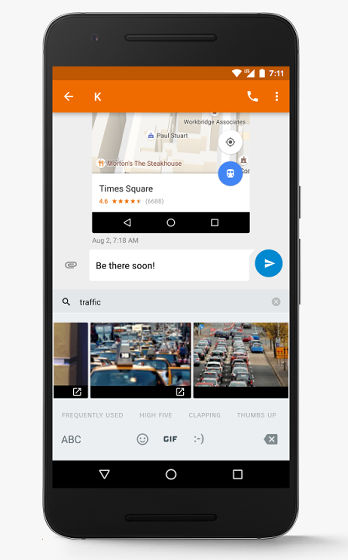 Also, in Android 7.1.1 it is possible to display the shortcut directly on the home screen. If you press and hold an icon such as Twitter or Google map, up to five shortcuts are displayed. With this, it is possible to take action directly without launching the application.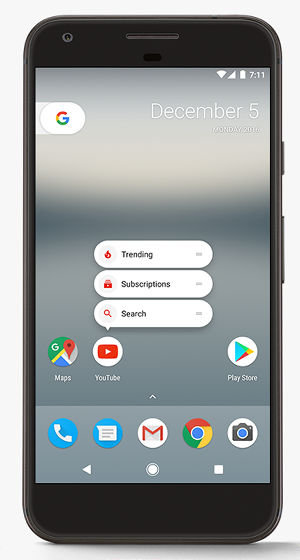 In addition, in Android 7.1.1Platform for VR "Daydream"It also supports seamless automatic update by A / B system.

To download the OTA image in case you can not wait for the update coming from the following.

Full OTA Images for Nexus and Pixel Devices | Google APIs for Android | Google Developers
https://developers.google.com/android/ota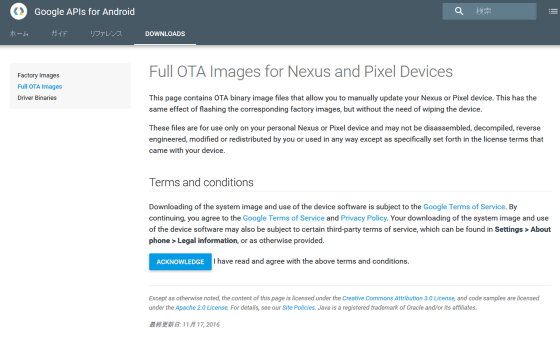 Factory image download is possible from the following.

Factory Images for Nexus and Pixel Devices | Google APIs for Android | Google Developers
https://developers.google.com/android/images