Modern posters used in the UK from 1930 to 1940's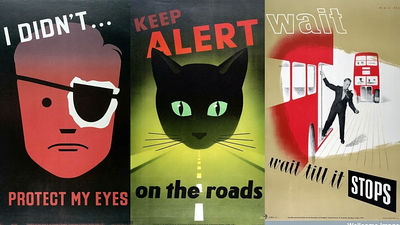 A danger prevention poster for factory workers, which is considered to have actually been used by the Royal Disaster Prevention Association of the United Kingdom (RoSPA) around 1930 to 1940Wellcome ImagesArchived in Slate Magazine as "a modern poster featuring the 20th century" is taken up as.

Modernist British safety posters from the middle of the 20 th century.
http://www.slate.com/blogs/the_vault/2016/09/16/modernist_british_safety_posters_from_the_middle_of_the_twentieth_century.html

The Passion of Former Days: Grow Careful
http://www.formerdays.com/2014/03/grow-careful.html

An example of a poster is as follows.

"NO EYESHIELD, NO EYE SIGHT (Eye shieldI will lose sight if I do not wear it. "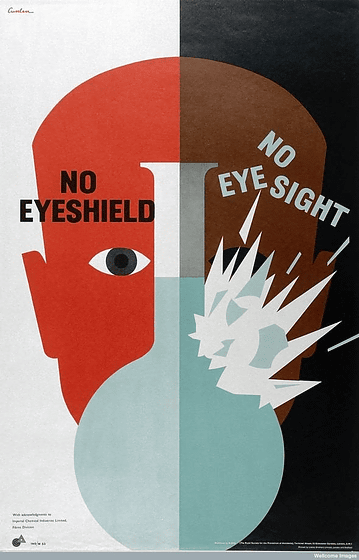 ByLeonard Cusden

"I DID NOT ... PROTECT MY EYES (I did not protect my eyes)"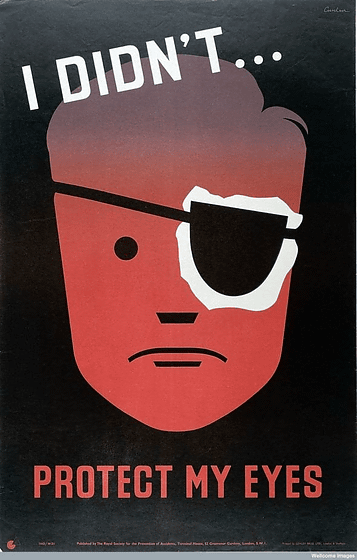 ByL. Cusden

"Makeshifts, make accidents (ad hoc accident)"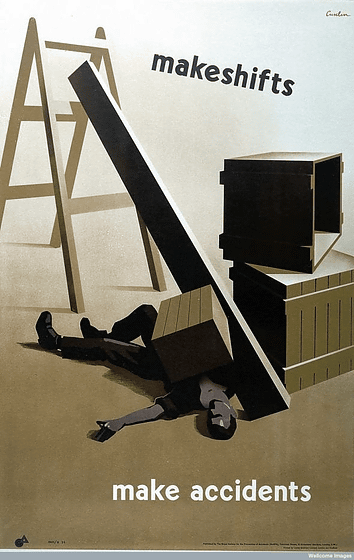 ByLeonard Cusden

"DO NOT FOOL with COMPRESSED AIR. It can kill (Do not play with the air compressor. I will put people to death. "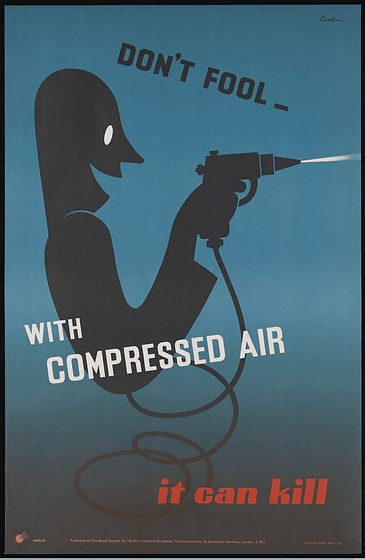 ByLeonard. Cusden

"IF YOU CAN NOT GROW FINGERS, GROW CAREFUL (Let's treasure your fingers if you can not grow your fingers)"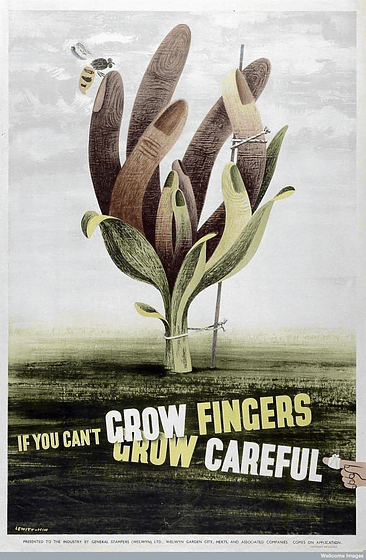 ByLewitt-Him.

"KEEP ALERT on the roads (Do not forget to be careful on the road)"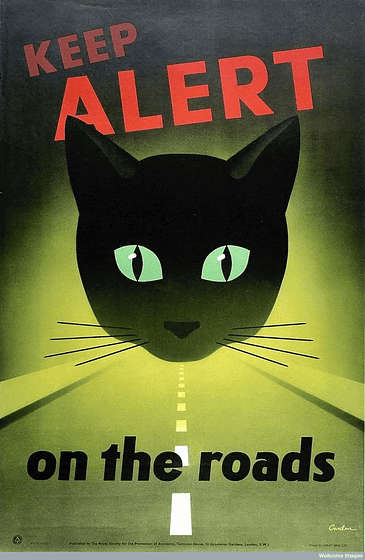 ByL. Cusden

"BAD WEATHER! STOP · LOOK · LISTEN, BEFORE YOU CROSS (It is bad weather! Stop · Confirm before crossing the road)"


ByLewitt-Him.

"Wait wait till it STOPS (Let's wait until the bus stops properly)"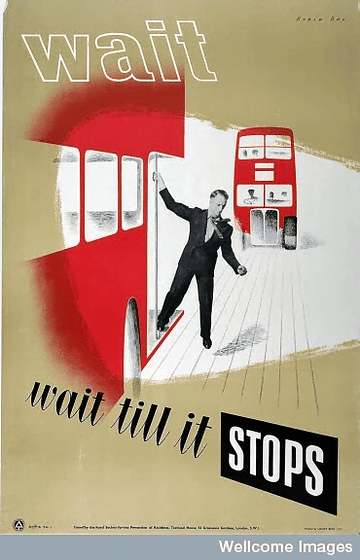 ByLewitt-Him.

In addition, other posters can be seen from the following.

Wellcome Images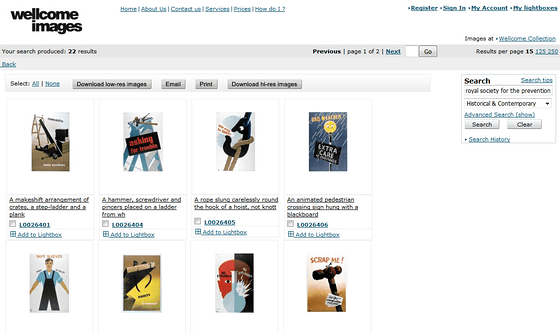 in Design, Posted by darkhorse_log